Home

newsitems

PACE Bureau to Turkey: STOP Military Invasion in Syrian Kurdish area,Respect Human Rights+Seek Peace
PACE Bureau to Turkey: STOP Military Invasion in Syrian Kurdish area,Respect Human Rights+Seek Peace
miércoles, 24 enero 2018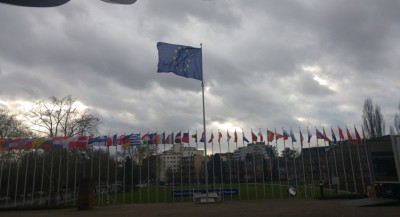 *Strasbourg/Council of Europe/Angelo Marcopolo/- In 4 Points read by an official with a Mandate by CoE's Parliamentary Assembly's (PACE) Bureau, the PanEuropean Organisation's Top Political Body asked Turkey to Stop its Mlitary Invasion of Syria's Kurdish Region, (while also appealing to the UN SC to Back Further this Call), and called Turkey to Respect Human Rights, as well as to Seek Peace.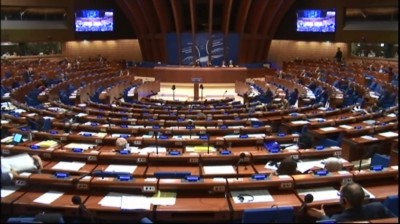 At least PACE's 4 Biggest Political Groups (those of ChristianDemocrats/EPP, Liberals, Socialists, and EuroLeft), supported such a move, which, (as PACE's Presidency confirmed Twice), might, eventually, be followed, from Friday, also by a formal Report and Resolution, due to be Debated in Public and Voted by the Plenary Later-on.

Ankara's Military Intervention was qualified, by "very" or "Deeply Concerned" Speakers on behalf of PACE's Bureau and the main Groups, as "Shocking", "Alarming", "Worrying" and "Extremely Serious", with "Severe Consequences", (particularly "for the Civilian Population").
The "Turkish Authorities" were accused to "put Extra Fuel on the Fire", their Claims to have "No Proof", and the Turkish "Army (to) Enter Syria in order to Stay there", provoking "Instability" and "further Undermining Security", also by further "Upseting the Kurdish Communities in Turkey" : - "The Longer the Interventon in Syria Lasts, and the More Violence is used, the More Internal Tensions in Turkey will Grow and lead to new Explosions of Violence", warned Tiny Cox, from the Netherlands, speaking in behalf of PACE's Bureau.

- Already, "there are Many Victims" even "among ... Non-Combatants", i.e."Innocent Victims", as "Shells Rain down on Residential Areas", Denounced Romanian MEP Stroe, on behalf of the ChristianDemocrat/EPP Group. "The Number of Civilian Victims of Bombardments is Mounting, Day by Day". And "Thousands of Civilians are reported to be Fleeing the Province", added Armenian MEP Marukyan, on behalf of the Liberal Party.

- Significally, The  endangered Civilians are "the same People who Fled the Barbary of ISIL (and) now Fear for their Lives again" : Almost 800.000 Civilians, (among them Many Yazidi and Christian Refugees". "They Now Fear the Jihadist Groups operating in the Shadows of the Turkish offensive", Stroe denounced. "The Region was one of the Few Parts  of Syria that was relatively Stable and UnTouched by the .. Conflict". But "it Now faces the full-scale Consequences of the Turkish Offensive", Marukyan observed. A formerly "Peaceful, Olive-Producing, Kurdish Majority Town of Afrin has been Turned into a Theater of War", added Kurkcu, on behalf of the EuroLeft Group of MEPs.

- "Our Most Important Concern is the Safety of  Innocent Civilians", and "All Parties involved" ("in particular those who Initiated that Armed Conflict") "Bear the Responsibility for Protecting Civilians", while "a New Wave of Refugees" profiles at the Horizon, since "Turkey Risks Esclating Syria's Humanitarian Crisis, and Civilians are in Danger", by "the Consequences of the Turkish Assault" : Already "the UN estimate that 5.000 People have been Displaced by Clashes" "in NW Syria", and, "Furthermore, an estimated  323.000 Civilians are at Great Risk", Warned Ms Mikko, from Estonia, on behalf of the Socialist Group. "Thousands of Civilians are reported to be Fleing the province". There is an "Emergency situation and Civlian Casualties as a result of Attacks on (formerly) Peaceful Towns and Cities", Marukyan pointed out. "According to the Syrian Observatory for Human Rights, .. many Civilians, including Children and the Elderly, have Lost their Lives in Air Raids and Artillery Shelling, while Thousands have Fled their Homes", Kurkcu noted.

+ Moreover, "this (Turkish Military) Operation has Opened up an Unecessary New Front", "and could Divert the Coalition-Backed Syrian Kurdish Combattants from the Main and Essential Objective ; The Fight against ISIL and Other Terrorist Groups", she pointed out.

++ Meanwhile, the Turkish Government "says that those Who want to use the Fundamental Rights of Freedom to Gather and Freedom of Expression, to Oppose this Military Intervention, will <<Pay a High Price>> (sic !)", Cox Warned. "Many Tens of People who have Called on the Government to Stop the War, have been Arrested", observed Kurckcu. Already, "Turkey has Detained ... 150 People for  Writing Social Media Posts about its Military Campaign, against the Kurdish Militia in Syria, since the Operation Began : Detainees include Politicians, Journalists and Activists !", Mikko Denounced. "It could lead to a Further Limitation of Fundamental Freedoms, such as the Right to Free Expression and Demonstration", which "are already Severely Strained, under the Continued *<<State of Emergency>>- "This Military Operation mustNot be carried out at the Expense of the Fundamental Rights of People in Turkey, and of Civilians in Syria", she refused.
+++Ankara aims also to Impose a "30 kms - Deep Zone, inside Syria", together with a Proxy 25.000 "pro-Turkish" Armed Groups, who have "Joined the Invasion", several MEPs  denounced.,                                                                                                                                                                         
++++ On the Contrary, "the (mainly Kurdis) YPG" emerged "from the Struggle for Survival, by the Peoples of Northern Syria, Facing Horrendous ISIL Massacres", reminded Kurkcu. "Following the Legendary Defence of the People of Kobani, in 2014, (NDLR : Supported by CoE's Assembly : See ...), it has become a Symbol of Hope, not only for its own People, but for the whole World, in Defence of Human Dignity against ISIL across the Globe". "In 2016, COE's Assembly awarded a Yazidi Woman, Nadia Murad, the "Vaklav Havel" Prize, for the Courage she displayed during Years of Captivity at the Hands of ISIL, as a Sex Slave". While "Thousands of Other Yazidi Women were Rescued from Slavery by the Kurdish Womens' Defence Units - the YPI- between 2014 and 2017, when ISIL was finally Defeated. These Women were role Models for Young women across the Globe. ... They were the Cover Stars of Mainstream Magazines accross the World", he highlighted, Showing relevant Photos. "Now Ankara is Targeting these Women, ... Because they are part of Autonomous Administrations that Rule Themselves, in their Native Tongue, accross Northern Syria. .. What a Crime ! Throughout Human History, for a People to Arise from Nothing, to Represent Hope for Humanity, could be seen as ...Virtuous", he observed.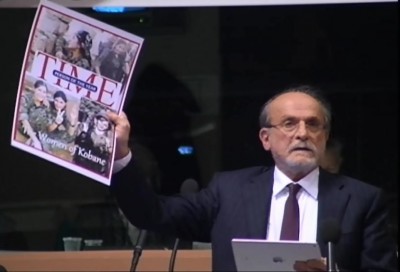 +++++ "To this Day, Turkey has Not come under a Single Military Attack ...from the Inhabitants of Afrin", "Nor has the town Ever Hosted a single ISIL Unit", reminded Kurkcu. So that, "Lacking of Any Moral or Military Justification, the Afrin Incursion comes at a Time when Voters' support for Turkey's Ruling Party, Ahead of the 2019 General Election if Plummering. The only Plausible, yet Unacceptable Reason for the Incursion is a possible Leverage for fanning Nationalism in Turkey, and Crushing the Opposition, (by) using the War as Pretext", he accused.

-----------------

=> In Consequence, "We (CoE) Need not only to express our Thoughts, but to Act !", Mikko stressed, on behalf of the Socialist Group. "The Most Important thing is to Protect Civilians, and to Respect International Law". And "we .. Urge ... Turkish MEPs to do their outmost to Seek Peace and Stability, through Diplomatic and Political Channels, at Home and Abroad", she added- "We .. Call on Turkey to Cease its Military Operations and Refrain from further Escalation of Attacks", stressed Marukyan, on behalf of the Liberal Group of MEPs. "USA, France, and Other International Actors have already ... Called for a Halt to Military Actions". The "Liberal" Group of MEPs "Calls on the International Community to Intervene, and Stop the further increase in Violence and Mass Human Rights' Violations in Syria", he concluded. - "The (CoE's) Assembly" should "Call on Turkey to raise the Right to Live in Peace at the Top of the Agenda, and Release all those Detained in Prison for Defending Peace", Kurkcu urged, on behalf of the EuroLeft Group. "Our Most Important Concern is the Safety of Innocent Civilians", and, "in Conclusion, we (COE Assembly) Urge (the PanEuropean Organisation's 47) Member States to identify a Peaceful Solution", stressed Stroe, on behalf of the ChristianDemocrat/EPP Group of MEPs.

>>> - "We should Act Now", urged from the outset, the "First Speaker, Chosen by (PACE's) Bureau", as the Assembly's Presidency underlined, Senator Cox from the Netherlands:  He made "4 Proposals :"

(1)  "First, to Call on the Turkish Authorities to Immediately STOP their Military Intervention in Syria, to Respect the UN Charter, and to Look for Political Ways to Solve Political Problems, including Security needs".

(2) + "Call on CoE's (47) Member States to use their Influence in the UN Security Council, (including those which are Permanent Members of the UN SC), to have asap. a UN SC Resolution demanding the End of Hostilities, and the Immediate WithDrawal of the Turkish Army from Syrian soil".

(3) ++ "Call on the CoE to Use All its Possibilities (the Committee of Ministers, the Assembly, the Secretary General, and the Human Rights Commissioner) to Convince ... Turkey (a Member State) that this Unilateral Military Intervention Violates the UN Charter, and the Values and Principles of our Organisation" (CoE).

(4) +++ "Call on the Turkish Authorities and the Turkish-Kurdish Community, to ReStart the Peace process, that was Jeopardized in 2015, but which is, according to (PACE) Resolution number 1925 of 2013, "the Obvious Way Forward, in Ending Violence, and Creating a Peaceful Environment for the Solution of the Kurdish Question".

--------------------------------------

Followed ... no less than Seven (7) mainly Turkish Establishment's, (with 2 Azeri, obviously Traped by Baku-Ceyhan Pipeline...), simple Speakers, (compared with only 4 Europeans : from France, Germany, Ireland and Belgium, all Opposed to the pro-Government Turks), who, inter alia, attempted to Explain everything by "... the Film "Post" or "Pentagon Papers" (sic !), revealed that "Turkish (Military) Forces are also currently in Syria's Idlib province", (i.e. even more at the South of Afrin province, discussed here), Boasted that "Turkey has decided to ... CLEAN the Territory" (sic !), etc.

----------------------------------------------------------

Concluding, CoE Assembly's vice-President, MEP Ana Mendes from Portugal (of the Socialist Group), observed that "the matter May be Referred by the (PACE's) Bureau to a Committee for a Report", (possibly at the Next Bureau's Meeting, on Friday early Morning).

Such an eventual move would, most probably, imply also the existence of a Written Draft Text, (in the form of a Motion for Resolution, signed by several MEPs).
(../..)


***

----------------------------------


They voted to "freeze" UK Government's draft to put People in jail for 42 Days on "anti-terrorist" suspicion without charge, or they abstained. Don't they look suspect ?
-------------------------
CoE's debate on UK controversy stirs PanEuropean check of anti-terror suspects' imprisonment


Former Leftists of the Sixties would boil in hot water if they heard PACE's debate on the controversial 42 days detention without charge, currently drafted by the British Government :
A "Socialist" Government, a Socialist PACE Rapporteur and a Socialist Chair of PACE's Legal Committee, opposed a .. "Conservative" amendment (supported by .. Liberals, Democrats, etc), to freeze the measure, in order to protect Citizens' Freedom, by "waiting" until CoE's Venice Committee checks its conformity with Human Rights' principles.
"Left"'s support to Conservative-Lib.Dem's criticism, wasn't enough to obtain a majority, nor to make things as they were back in the good old days, when "Left" and "Right" had a clear meaning, as "liberty" and "restrictions"...

Conservatives and most Democrats were joined by the Left in voting for the "freeze", as well as Liberal Paul Rowen, while Socialist MEP Ivan Popescu, an experienced MEP from Ukraine (PACE Member since 1996-2008) abstained. But most Socialists, added to a few Liberals and EPP's Right, voted against.

Fortunately, someone inside PACE had the wise idea to shorten the Debate for less than 1 Hour, and put it on the Agenda only at the end of an exceptionally busy day, towards the end of the Evening, when most MEPs had already gone to taste wins and foods at various Receptions all around Strasbourg's "European" area : As a result, not even 42 MEPs weren't present..

Socialist Lord Tomlinson accused the leaders of the PanEuropean Assembly, in its highest body : the "Bureau", to "lack wisdom" by deciding to hold a Debate on an issue that neither the Socialist Chair of the Legal Committee, nor its Socialist "reluctant Rapporteur", did "not want to do", ...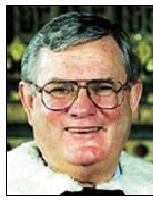 Finally, everybody (critics and supporters alike) was happy to agree, in substance, that the controversial measure "may" gravely violate Human Rights, and therefore, PACE asked Legal Experts of Venice Commission to check UK Government''s plans.

But this might take more than .. 42 Days to do, since PACE's Rapporteur asked the Experts to enlarge their study in a PanEuropean comparison of all that is happening on "anti-terrorism" legislation in 47 CoE Member Countries, including Russia, Turkey and Azerbaidjan..

Bad lack : "The existing 28 days' detention without charge in the UK is, in comparison with other CoE member countries, one of the most extreme : In Turkey, the period is 7,5 days, in France 6 days, in Russia 5 days, and in .. the U.S. and Canada just 2 and 1 days respectively", denounced Democrat MEP Ms WOLDSETH from Norway..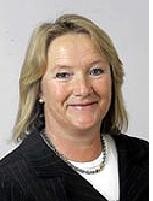 "Numerous respected human rights organisations, including Liberty and Human Rights Watch, have expressed serious concern" "The proposed legislation ...could easily lead to extensive abuses. ...Detention for 42 days means six weeks in which one is taken away from one's family, friends, home and livelihood only to be let off without being charged. That will destroy lives and isolate communities", she added.

- "3 years ago, the UK Government sought to increase the period of pre-charge detention from 14 days to 90 days. Not long before that, it had been only 7 days. There was a vigorous debate ...and a ...compromise was reached of 28 days. We have to ask whether there are proper safeguards in place to extend the period to 42 days. I suggest that there are fatal flaws", reminded British Conservative Clappison.

- "What sort of society holds someone in detention for 42 days and does not have to tell the person who is in prison why they are there, or explain the suspicions that arose and led to their detention? What sort of society believes that that is the way to treat its citizens? That is an appalling injustice, ...A 42-day detention period will not make the UK safer. Instead, it will be the first step to giving in to terrorists; it is saying that we are prepared to sacrifice our democratic rights and the principles for which we have stood for centuries", criticized British Liberal Michael Hanckock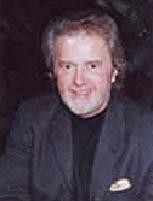 "Comments made ...by Norwegian delegates are unfortunate", replied British Socialist MEP Ms.Curtis-Thomas, accusing them to "besmirch the reputation of our police force, which is one of the Best in the World", as she said, believing that "there are significant safeguards ...to ensure that individuals are not subjected to unlawful detention"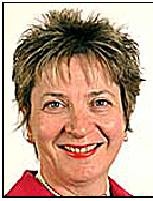 PACE "has serious doubts whether ...the draft legislation are in conformity with the ...case-law of the European Court of Human Rights. A lack of ..safeguards may lead to arbitrariness, resulting in breaches of ... liberty and ...right to a fair trial". PACE "is particularly concerned that: ..the judge ..may not be in a position to examine whether there exist reasonable grounds for suspecting that the arrested person has committed an offence;"; that "... representation by a lawyer may be inappropriately restricted or delayed;" that "information on the grounds for suspicion of a person ...may be unduly withheld.. ;" that this "may give rise to arrests without the intention to charge;", and; in general, that "prolonged detention without proper information on the grounds for arrest may constitute inhuman treatment", says Klaus De Vries' Report, adopted with 29 votes against zero.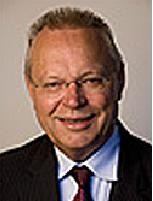 Records don't say if it took him 42 Days to draft his Report, but, at least, he knew why...


Polls