Home

newsitems

EU stimulus plans equal to Obama's, but faster, says Devedjian to EuroFora after capitals' tour
EU stimulus plans equal to Obama's, but faster, says Devedjian to EuroFora after capitals' tour
Thursday, 19 February 2009
EU Economy boost plans equal to Obama's US plan, but faster, says French Minister Devedjian to "EuroFora" after capitals' tour


* World-record breaking, 600 km/h High Speed innovative Train TGV, produced at Strasbourg's outskirts, became a Symbol for EU Economy revival, after French key Minister Devedjian's statements to "EuroFora" that the "addition" of "coordinated" EU stimulus plans is "equal" but "faster" to new US President Obama's plan, while Stock markets were still wondering which way to go.

Revealing the main results of a fast-track trip to 4 EU Capitals before a series of crucial EU and Global Summits, Devedjian stressed "Mutual Support and information", "TransNational Measures" and a "global European Policy", as agreed ways to add the "complementary" effects of national recovery plans. So that EU's comparatively faster moves, lesser debt and strong Savings can equal USA's impressive plan, and, taken all together, incite economic actors to move swiftly in order to seize a chance to "anticipate" and be ahead.

Speaking shortly after US President Obama unveiled in Denver his plan to boost Fast Trains, (including $1·3bn for Amtrak, and $8·4bn for high speed passenger rail projects), Devedjian said SNCF, the French Rail company's 2008 Benefits from new Strasbourg High Speed line of the already existing TGV, made it possible to "anticipate" and start working from early February 2009, on new projects for "rail renovation" even before one € arrives from the Government's stimulus plan, voted at the end of January...
------------------------
In reply to "EuroFora"'s question if, after his tour of the biggest EU capitals and EU-chair, the Czech Republic, he hopes that sufficient Stimulus' measures will be taken and that the forthcoming EU Economy Summit, at the 1st of March, will be succesful, the French Minister looked upbeat :

    - "We went to London, Berlin, Prague and Rome, together with Minister for EU affairs, Bruno Le Maire" this week, he noted in his first statements after the unprecedented move, made at the initiatiative of French President Nicolas Sarkozy, at the eve of a G8's EU Members Summiy hosted by Chancelor Angie Merkel in Berlin on Sunday.

    - "Everybody" among EU's 27 Member Countries "is starting to deal with (Economy) Recovery Plans, including f.ex. the (small) Czech Republic, which is launching a 2,5 Billion € plan, even if it hadn't initially foreseen to do so".

    - "The main aim of our trip wasn't to interfere into government policies", since "recovery plans have, first of all, National aims"', "but mainly to establish a Coordination between the existing Stimulus plans".

    The move was welcomed by new German Economy Minister, Karl-Theodor zu Guttenberg, who reportedly "called for a Coordinated European action against the Crisis", while meeting with Devedjian, earlier this week.

    - "Because we have many Stimulus plans which all point at the same direction : Create activities there where there isn't any, create jobs there where is unemployment". So that national "measures can be Complementary" to each other'', added Devedjian in his reply to "EuroFora"'s question.¨   
- "Thus, we established some Rules, with these four countries :"

"1) We inform each other on all measures under consideration by each one, and we provide mutual support  to implement the measures thus decided by each country."

"2) We try to establish together some Trans-national measures : F.ex. in Railroads, car Highways, Energy and electricity or Gas transport, etc., where we can take Common measures"

"3) Last (but not least), we would like to formulate a real global European recovery policy, in particular by adding the effects of all stimulus measures".
------------- 
    "F.ex. the (French) President of the Republic, (Nicolas Sarkozy) has just anounced 2,6 Billion € measures for recovery in favor of the most vulnerable People exposed to the economic Crisis. Some critics claim that it's not enough. But this is added to other measures of the same kind, which had been already decided : "


(../..)

 (../..)
"F.ex., a) At the beginning of April, we shall distribute an advance for the "active solidarity revenue" (RSA) of  3.800.000 persons ; b) The "prize to crash" (old cars) is also a stimulus for car sales ; c) The RSA, from July, will represent 1,5 Billion € more than what they initially had with RMI, and d) the Social Transferts (alias : "automatic stabilisators") augment in 2009 for 17 Billions €  in favor of the most exposed People".

"Obviously, all those measures are added together : "

-  "In every (EU) Country there are various recovery measures of this kind, and, when we compare with what is going on in the US, with the Obama Plan, which has not started yet, while ours is already being implemented, f.ex. I've just inaugurated the 1st rail wagon of SNCF's recovery plan : Our Stimulus Plan is starting. While, in the US it will have to pass now through each one of the States, once it's adopted at the Federal level. And similarly in Germany, where it must passs through each one of the Landers. Thus, it's implementation is obviously longer."

- "The Idea is to show to everybody, that when Europe adds all Stimulus measures it has already or is currently taking, then, (regardless of numbers, which evolve from day to day), our (EU) plan is perfectly equivalent to the US efforts".

-"Indeed, the Economic recovery Actions are considerable, and should incite Economic Actors to be more optimist"

This goes even more when France's, Germany's, and the rest of Europe's Debts are certainly important, but less than USA's sky-rocketing Debt, While both France, Germany and several other EU Countries also have "very strong Savings".

    So,"it's important to boost projects which are ready to start. Anticipate and accelerate is crucial in order to be more competitive, attractive and ahead" of others, Devedjian stressed.
-----
    An example was given by Strasbourg's local General Council (Department of lower Rhine), the 1st in France to adopt a "Local Stimulus Plan to generate more than 775 million € in 2009", according to his President, Guy-Dominique Kennel. Devedjian was welcomed by Kennel and his councillors in his superbe riverside building, glad to have already made the same fast-track move as US President Obama, to condition funds to projects' ability to start working in a few Months, "until June".

- "We don't ignore the difficulties. But we want to face them, confident in our capacity to understand and act" for "positive effects to start to be felt from the next weeks", said Kennel. "Have trust : Don't wait for Banks. Invest !", was Kennel's advise to Alsace, the 2nd richest area of France, after that of Paris.

- "We are all United when it comes to Economic recovery", because fighting against Crisis is a common cause, stressed from the outset Devedjian, when Kennel introduced him to a "Socialist" local politician, Jean-Jacques Gsell, observing that "despite that, he voted for our recovery plan". Gsell took it for granted, and joined Journalists in asking Devedjian to fund 3 local projects, getting immediately a first Ministerial answer for 2 of them.
----------------------------------
    But, when it comes into "anticipating" and "accelerating", what's best than Fast Trains' symbolic actuality ?

Until now, before Obama's big move (See supra), all US Administrations had so much neglected High Speed Trains, by focusing only on cars and planes, that USA's ranking in the World on fast rail was astonishingly  ....below Turkey's (!)  On the contrary, core EU countries as France, closely followed by Germany, are competing with Japan for World's record 1st place...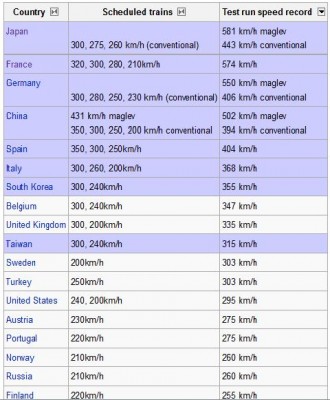 Meanwhile, a brand new High Speed Train "AGF" (TGV's successor) was unveiled by Alstom in 2008, at the presence of President Sarkozy, with an innovative Motor Architecture allowing passengers' space gains and a 360 km/h speed in established links.                
                                                                                                                                                                                                                                                                                                                                                                                                                                                                                                                                                                                                                                                                                                                                                                                                                                                                                                                                                                                                                                                                                                                                                                                                                                                                                                                                                                                                                                                                                                                                                                                                                                                                                                                                                                                                                                                                                                                                                                                                                                                                                                                                                                                                                                                                                                                                                                                                                                                                                                                                                                                                                                                                                                                                                                                                                                                                                                                                                                                                                                                                                                                                                                                                                                                                                                                                                                                                                                                                                                                                                                                                                                                                                                                                                                                                                                                                                                                                                                                                                                                                                                                                                                                                                                                                                                                                                                                                                                                                                                                                                                                                                                                                                                                                                                                                                                                                                                                                                                                                                                                                                                                                                                                                                                                                                                                                                                                                                                                                                                                                                                                                                                                                                                                                   On February 2009, SNCF, TGV's Railroad company, anounced a strategic, pioneer freight link from France to ..China, able to transport merchandises at a 12.000 kms' long railroad through France, Germany, Poland and Russia before 2011.Cheaper than Airplane, Rail is also faster than Ship transport : Instead of 6 Weeks, to arrive from Chinese to European Seaports, SNCF aims only 10 Days...

But the way leading to the 2009 spectacular InterContinental strategic move, had been paved by Franco-Germano-Russian Summits in Paris since 2005, "EuroFora" remembers well... Another topical example of "anticipating" key European projects, which add now succesful decisions opening to EU economy big new Horizons preparing 2011...
BRIEF NEWS
00:00 - 18.10.2020

00:00 - 19.06.2020

00:00 - 18.05.2020

00:00 - 20.04.2020

00:00 - 02.02.2020

00:00 - 09.12.2019

00:00 - 27.11.2019

00:00 - 16.11.2019

00:00 - 28.10.2019
Statistics
Visitors: 40329768
Archive
Login Form
Other Menu

Fillon invites EU to invent "New Horizons" behind Oil crisis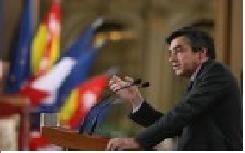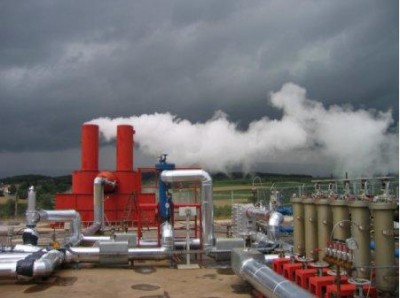 Soultz-under-Forests, June 13, 2008

A pioneer Franco-German research project on GeoThermy, near Strasbourg, served as "Symbol" of EU's will to become Independent on Energy by developing innovative Technologies, while imported Oil prices threaten to provoke a World-wide crisis.

It's essential to demonstrate Europe's will to "invent New Horizons", by creating Environment-friendly, Independent and Renewable Energy sources, while price rises continue for Oil, a polluting old ressource with insufficient stocks, stressed French Prime Minister Francois Fillon, anouncing that this will be a focus during the forthcoming French EU Presidency (July - December 2008).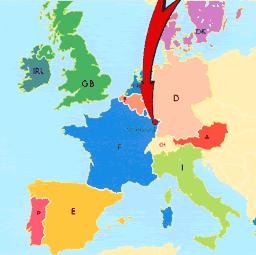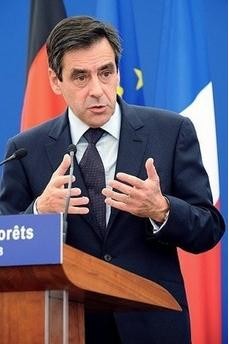 Fillon symbolically injected a 1st KWh produced by GeoThermy into Strasbourg's Electricity grid, during a special gathering of German and French officials at Soultz-under-Forests ("Soultz-sous-Forêts"), using a geothermal innovation which is "the most advanced in the World" :

The innovation uses Strasbourg's underground water richness to capture Heat, by injecting liquid among Rocks 5 km deep, where temperature is 200 c. Thus, it can be activated at any moment and location, even without natural warm water springs : A big advantage compared to old biothermal tools.
Engineers, Scientists and the Industry will have 2 Years to invent practical ways for this innovation to become productive and cost-efficient in real Economy, said Fillon.
115 Millions of Euros invested, 15 Research Labos, 430 Scientific Publications including 34 Doctoral PhD, and a systematic cooperation between French and German Governments and Public Agencies on Research, succeeded to prove that the new method works.
Already able to serve Electricity to a village with 1.500 inhabitants, the pioneer project intends to reach a capacity to serve 20.000 inhabitants before 2015, as part of a larger Plan to make all Renewable Energy Resources (together with Wind, Solar, etc) able to cover more than 23% of all Electricity needs before 2020.

- In fact, "behind the challenge" faced with the current Oil crisis, there "is a New Horizon that we can shape all together", by "creating New Tools for the Future", Fillon launched towards EU Member States.

Meanwhile, we should intensify Energy Savings, simplify Transports, and help the Poorest cope with growing Oil prices, until EU joins a World-wide lead into inventing reliable and sufficient Renewable Energy Sources, he added.

Many, technologic and other Challenges exist, but they can be overcome : F. ex. the new GeoThermic method tested at Shoultz since 1987, had provoked an Earthquake at a nearby site, close to Bale, by injecting big volumes of pressurized Water in underground broken Rocks near a Seismic Faultline in 2003. But the move was rectified later-on, by diminishing the amount and pressure of the water injected in underground rocks, so that no Earthquake is provoked.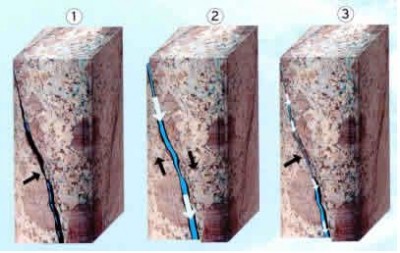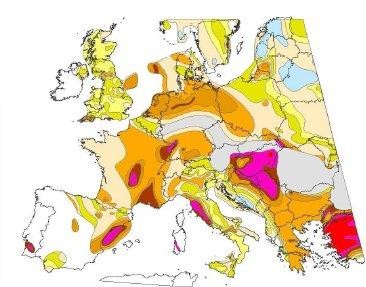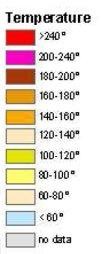 More than 1 Billion Euros are invested by France on Scientific and Technologic Research about Sustainable Development until 2012, aiming to take a 10 years advance, there where innovation can become source of Growth, Competitivity and Jobs, which, according to some evaluations could reach more than 220.000 before 2020, Fillon observed.

During the forthcoming French EU Presidency, together with our German friends, we shall do all necessary efforts for Europe's World-wide lead against Global Warming, thanks to Energy tools able to ensure its Independence, Growth, and Citizens' well-being, he concluded.

-------------


The "Enhanced Geothermal System" (EGS) stems from pioneer research initiated by teams from France, Germany and Italy, joined also by Swiss, the U.K., and Sweden, even U.S. and Japan, since the 90ies.

In 1996, a European Economic Interest Group (GEIE) was founded, in order to exploit Electricity-produsing Heat from deep underground Rocks, including France's EDF and Germany's PfalzWerke.

In 2002, a Pilot scientific project started to be tested in Soultz-under-Forests, 50 kms north of Strasbourg.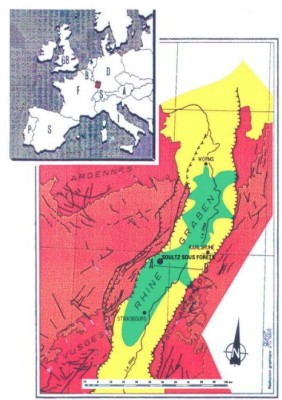 Polls