The European Athletic "Dream Team", after Barcelona 2010 Sport Championship Results
Montag, 02 August 2010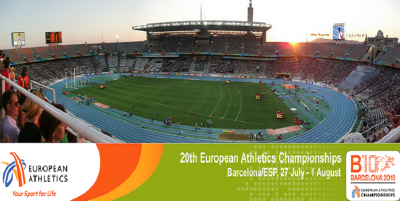 After several key MEPs' recent proposals to create a European "Dream Team", composed by Europe's Best Athletes (*), the Results of the 2010 European Athletics Championship, which has just been completed at Barcelona with the participation of 33 Countries, clearly indicate how this could be done :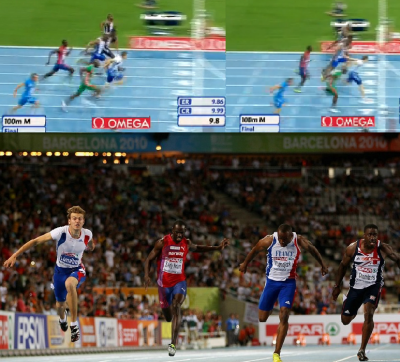 - The FASTER Men and Women in Europe are French :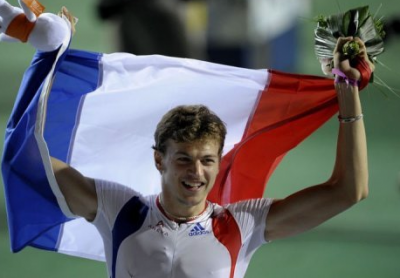 Winning 3 Golden Medals out of 4 in the most prestigious 100m and 200m, in both Men and Women, France comes First in Europe, with the 2010 revelation, Young Christophe Lemaitre, (originating from Haute Savoie, not far away from Strasbourg), who marks a remarkable Triple Win in Both these two Top Sports, plus in Relay), and, among Women, Myriam Soumaré 1st Winner of 200m, Bronze in 100m (and Silver in Relay), together with Véronique Mang (No 2 Silver medal), preceded only by the excellent German runner Verena Sailer (No 1, Gold).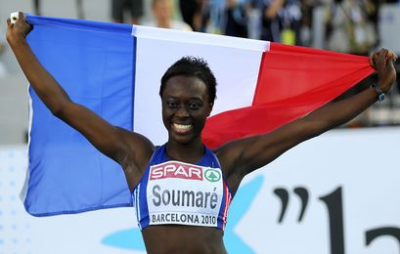 The Fastest Team Spirit is also France's, Men and Women combined, witth a 1st Gold and 2nd Silver medals in Relay, respectively, thanks to succesful 4X100 Teams, (something which, surely, could teach a lot to some French Politicians back home)...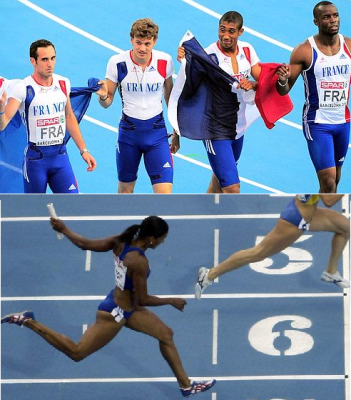 French men are  the Faster even when they have to overcome various Obstacles, but also when they are Walking through the Longest ways, as Golden and Sliver medal winners Mekhissi and Tahri in 3.000m Steeplechase, as well as No 1 winner Diniz on 50 Kms Walk, respectively proved.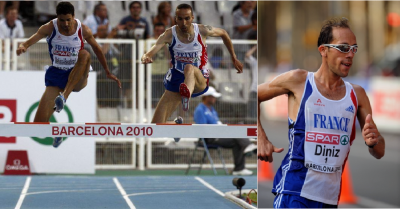 -  But,  the Most Numerous Fast Running Women in all Europe, are unquestionably Russians, who win a Series of 6 Golden Medals (in 400m, 800m, 400m Hurdles, 3.000m SteepleChase, 20 Kms Walk, 4X400m. Relay), 4 Silver, and 4 Bronze, totalling 14 Medals in Track !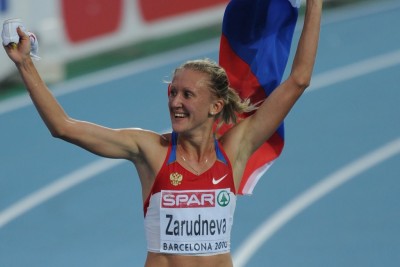 Russian Women are Excellent in Walking Long ways extending many Kilometers (20 kms), Sport in which they succeeded to Win all 3 Ranks, both the 1st, 2nd and 3rd, getting all Medals, Golden, Silver and Bronze...

Both Russian Men and Women are also the Fastest in Team work for Longer Distances, Winning Golden medals in both 4X400 Relays, (including Double Gold Winner also in 400m "solo", Tatyana Firova).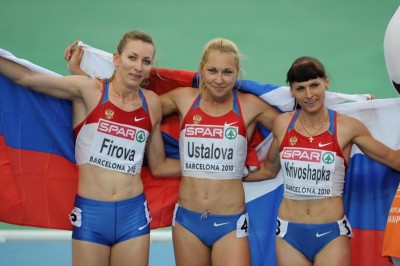 But when it comes to Shorter distance, 4X100 Relay Team work, the Fastest Women are Ukranian, ... naturally closer to the EU.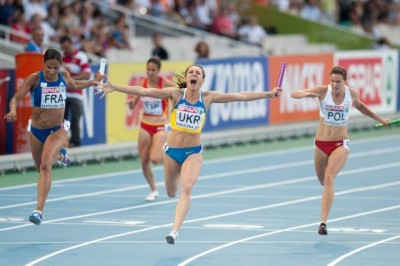 - British Men are Fast in Long Distances "solo", as proves the remarkable Double Win of Mo Farah in 5.000m and 10.1000m, followed by his compatriot Chris Thompson, (Silver).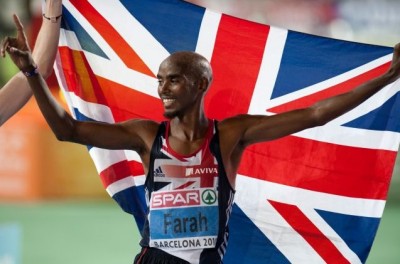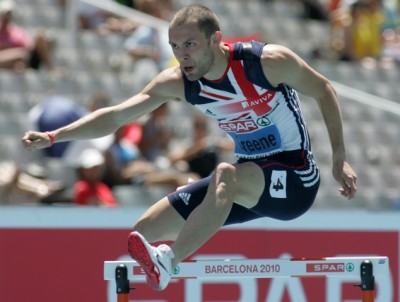 And this goes ....even when they have to Jump over Hurdles, (as attest David Greene and Rhys Williams' Gold and Silver medals in 400m H., but also Andy Turner's Golden in 110m Hurdles, followed in Silver by French Garfield Darien of France).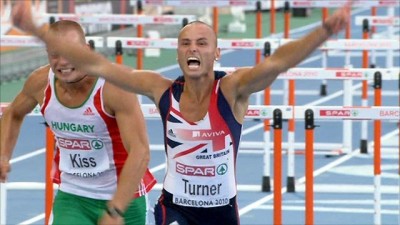 ---------------------------------------------------------------------
- German Women proved to be Excellent in extremely Differend situations :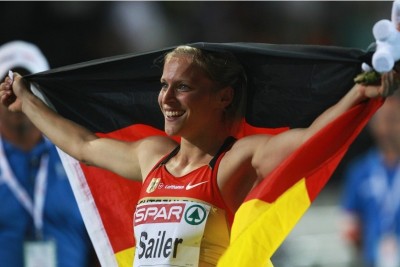 ... Both "Solo", at a Short fast run in 100m, (where Gold was brillantly won by Verena Seiler),  but also Good in Collective, Team run for a 4X400m-Long Relay, (winning a Silver medal).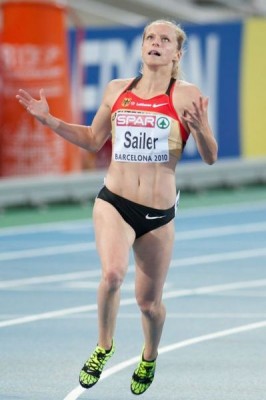 ---------------------
- The Best Athlete in All Men's sports, unquestionably comes from France, with the Historic "Decathlon"'s Golden medal Winner Romain Barras.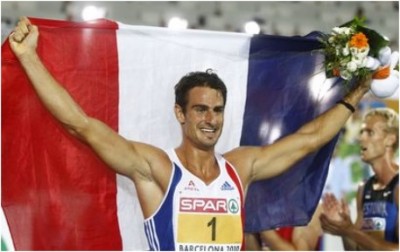 France also won Gold on Pole vault, with Renauc Lavillenie confirming that he's flying High.

- But the Best Athlete in All Women's sports : Heptathlon, comes from Jamaica with a UK flag, thanks to Brittish Jessica Ennis, (closely followed by Ukranian Nataliya Dobrynska).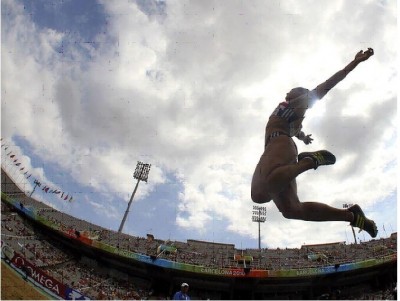 - Propulsion, however, could be a .. German word :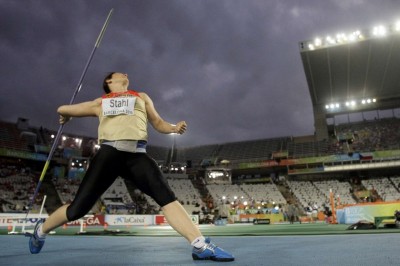 Javelin Throw is, indeed, mainly German, with a Double Win among Women (Linda Stahl for Gold, and Christina Obergfoell for Silver). added to Matthias de Zordo's Silver medal among Men, preceded by Andreas Thorkidsen from Norway.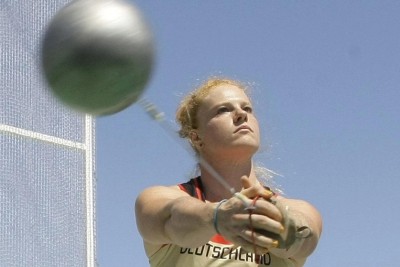 -  Hammer Throw was won also by German Betty Heidler, among Women, while Germans also win a Silver medal on Discus throw, preceded by Piotr Malachowksi's Gold for Poland.    - Even by Throwing ...himself as far away as possible, Long Jumb Winner Christian Reif, came also from Germany..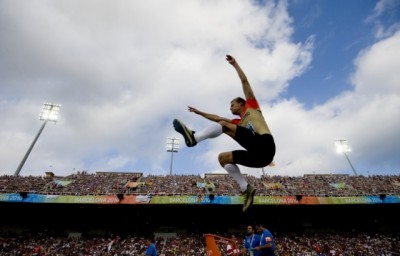 -------------------------
- Best Man to Jump High up towards the stars, remains naturally Russian, Aleksander Shustov.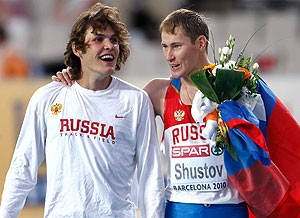 But among Women, it's Croatian Blanka Vlašić, who jumps Higher in 2010, (probably hoping that Croatia's well advanced EU accession bid would succeed to ..jump to conclusions soon)...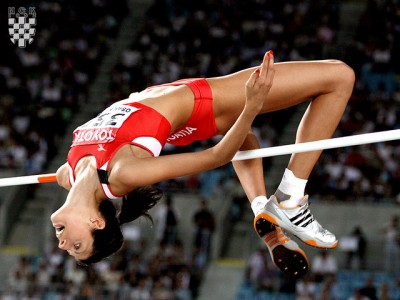 Unless her other Croatian compatriot, Sandra Perković, helps to launch Zagreb's EU bid as forward as she did by winning at Barcelona the Discus Throw Golden medal..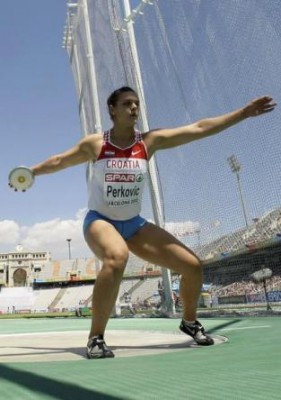 - Triple Jump is however, Ukranian, at least among Women, with Gold Winner Olha Saladukha, (may be inspired by Ukraine's wish to jump over EU's Neighborhood and Eastern Partnership policies towards future Enlargement to Kiev)..

-----------

 - The most Resistant, Fast Running athlete : "Marathon" Winner Victor Roethlin, naturally comes from Switzerland's Heartland :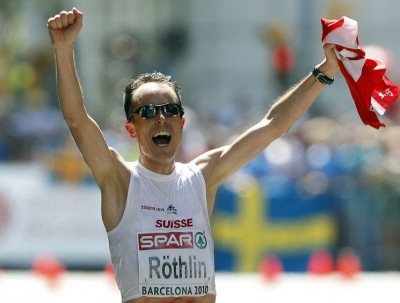 Its "Geographical Center", the Obwalden region, at a splendid Green Environment made of pure Oxygen, Haut Plateaux, Forests, Lakes, Rivers, etc. up to Sunny Mountains Higher than 3.000m, giving eye-catching overviews to Luzern See, etc, (including the Historic Engelberg, where had reportedly arrived a famous Silbermann Organ from Strasbourg's area)...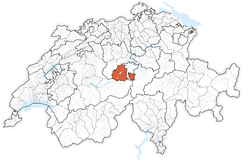 A Timely .. "Refreshing" Finale for the Summer 2010 European Championship at Barcelona, which reportedly felt a bit the Heatwave which plunders Strasbourg' area since late June, exceptionally moving recently up to ...Moscow, in Record-breaking, suffocating Temperatures ! But, given the Short Time now available in August, obviously, in order to eventually transform Roethlin's Symbol into a practical Reality, would  require breaking other "Athletic Records"...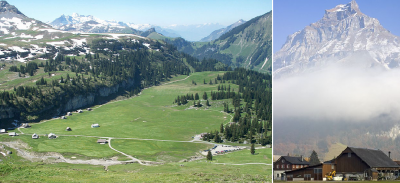 - Last, but not least, a special medal for the most ...Funny Show, certainly deserves to be attributed to those who disguised ... Ethiopian-born, grown up and career Runners Elvan Abeylegesse and Alemitu Bekele, into ...so-called "Turkish" athletes, subsequently disguised, afterwards, even into (Pan)"European" ones !  Whoever got the original idea of doing that, obviously had a  real ...."sense of Humour"..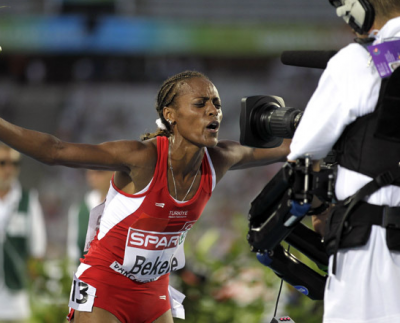 -----------------------------
 - In overall results, the more Numerous Winners Athletes in Europe are clearly Russians, who win the greatest Number of Medals, coming 1st in rank, with 10 Golden, (24 in total) !

France wins the 2nd rank among 25 Countries who won medals, with 8 Golden. It is followed by the UK at the 3rd rank with 6 Golden, and Germany as 4rth, with 4 Golden.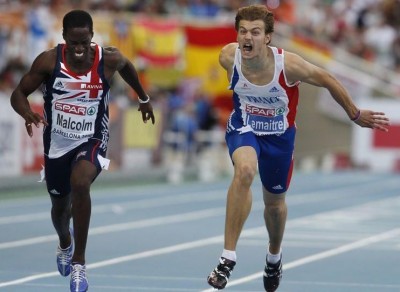 In total, these First 4 Countries, clearly outnumber all other participants by the much Greater Quantity of Medals won (Golden, Silver and Bronze, taken all together) : From 16, 19 or 18 Medals (for Germany, UK, France), up to 24 (Russia).

Among the other medaled Countries, Poland won 9 Medals, Spain 8, Ukraine and Italy 6 each, etc, followed by Eighteen other European, PanEuropean or Neighbouring Countries, with fewer medals (from 1 to 4) such as : EU Member Countries Portugal (4), Belgium (3), Hungary (3), Netherlands (2), Romania (2), Ireland (1), Sweden (1), Finland 1), Chech Republiqe (1), Slovakia (1),  Lithuania (1), Latvia (1), Bulgaria (1),  as well as Switzerland (1), Norway (1), Croatia (2), and Belarus (4), even Azerbaidjan (1), Turkey (2), Ethiopia (2),  etc., totaling 141 Medals in all.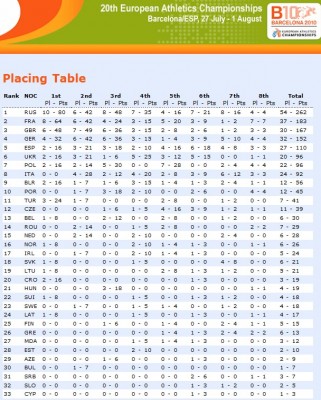 At the overall "Placing Table", among the First Five are : Russia (54 Pl. - 262 Points in Total) and France (37 - 183), in the unquestionable 1st and 2nd Ranks, followed by a "Tight" race between the  UK (30 - 167) and Germany (32 - 152), as well as Spain (27 - 110).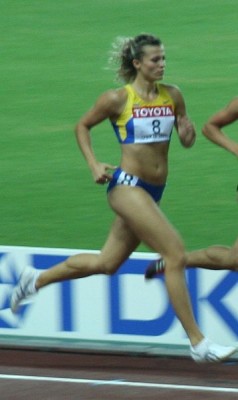 (Ukraine's Nataliya Dobrynska, challenging UK's Ennis won Silver at Heptathlon).
---

Ukraine, Poland and Italy are closely disputing the 6th, 7th and 8th places, with 20-96, 22-96 and 24-92, respectively, while Belarus and Portugal complete the "First Ten" list, at the 9th and 10th place, (with 12-56 and 12-45), respectively.

Follow 23 more European, PanEuropean and other Neighbouring Countries, with 11 Pl. as fex. the Czech Republic, up to Cyprus, Bulgaria, Slovenia, Estonia, and even Azerbaidjan, with just 1 or 2 pl. each.                                     

(P.S. No medals were awarded to Athletes posing for Photographers specialized in "indiscreet" photos, but, considering the galoping Global Competition, nothing seems excluded in the future)...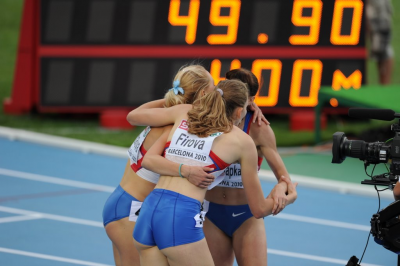 ***
[(Note *) F.ex., among others, EU Parliament's greatest Group's, (ChristianDemocrats/European Popular Party : EPP), Bureau's Member, Head of the French Delegation,  MEP Jean-Pierre Audy,  a few Months earlier, counting the Number of  medals won ny European Athletes at International Sport Events, observed that Europe could  start playing an Important Role in World Sport issues, if it succeeded to unite all those outstanding Athletes together, in one way or another.

Similar Views were expressed, at various occasions more recently, also by several other EU politicians.]  
***

BRIEF NEWS
00:00 - 02.06.2021

00:00 - 18.10.2020

00:00 - 19.06.2020

00:00 - 18.05.2020

00:00 - 20.04.2020

00:00 - 02.02.2020

00:00 - 09.12.2019

00:00 - 27.11.2019

00:00 - 16.11.2019
Statistics
Besucher: 52950358
Archive
Login Form
Other Menu

They voted to "freeze" UK Government's draft to put People in jail for 42 Days on "anti-terrorist" suspicion without charge, or they abstained. Don't they look suspect ?
-------------------------
CoE's debate on UK controversy stirs PanEuropean check of anti-terror suspects' imprisonment


Former Leftists of the Sixties would boil in hot water if they heard PACE's debate on the controversial 42 days detention without charge, currently drafted by the British Government :
A "Socialist" Government, a Socialist PACE Rapporteur and a Socialist Chair of PACE's Legal Committee, opposed a .. "Conservative" amendment (supported by .. Liberals, Democrats, etc), to freeze the measure, in order to protect Citizens' Freedom, by "waiting" until CoE's Venice Committee checks its conformity with Human Rights' principles.
"Left"'s support to Conservative-Lib.Dem's criticism, wasn't enough to obtain a majority, nor to make things as they were back in the good old days, when "Left" and "Right" had a clear meaning, as "liberty" and "restrictions"...

Conservatives and most Democrats were joined by the Left in voting for the "freeze", as well as Liberal Paul Rowen, while Socialist MEP Ivan Popescu, an experienced MEP from Ukraine (PACE Member since 1996-2008) abstained. But most Socialists, added to a few Liberals and EPP's Right, voted against.

Fortunately, someone inside PACE had the wise idea to shorten the Debate for less than 1 Hour, and put it on the Agenda only at the end of an exceptionally busy day, towards the end of the Evening, when most MEPs had already gone to taste wins and foods at various Receptions all around Strasbourg's "European" area : As a result, not even 42 MEPs weren't present..

Socialist Lord Tomlinson accused the leaders of the PanEuropean Assembly, in its highest body : the "Bureau", to "lack wisdom" by deciding to hold a Debate on an issue that neither the Socialist Chair of the Legal Committee, nor its Socialist "reluctant Rapporteur", did "not want to do", ...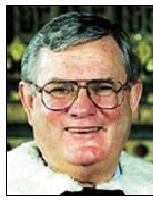 Finally, everybody (critics and supporters alike) was happy to agree, in substance, that the controversial measure "may" gravely violate Human Rights, and therefore, PACE asked Legal Experts of Venice Commission to check UK Government''s plans.

But this might take more than .. 42 Days to do, since PACE's Rapporteur asked the Experts to enlarge their study in a PanEuropean comparison of all that is happening on "anti-terrorism" legislation in 47 CoE Member Countries, including Russia, Turkey and Azerbaidjan..

Bad lack : "The existing 28 days' detention without charge in the UK is, in comparison with other CoE member countries, one of the most extreme : In Turkey, the period is 7,5 days, in France 6 days, in Russia 5 days, and in .. the U.S. and Canada just 2 and 1 days respectively", denounced Democrat MEP Ms WOLDSETH from Norway..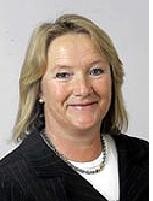 "Numerous respected human rights organisations, including Liberty and Human Rights Watch, have expressed serious concern" "The proposed legislation ...could easily lead to extensive abuses. ...Detention for 42 days means six weeks in which one is taken away from one's family, friends, home and livelihood only to be let off without being charged. That will destroy lives and isolate communities", she added.

- "3 years ago, the UK Government sought to increase the period of pre-charge detention from 14 days to 90 days. Not long before that, it had been only 7 days. There was a vigorous debate ...and a ...compromise was reached of 28 days. We have to ask whether there are proper safeguards in place to extend the period to 42 days. I suggest that there are fatal flaws", reminded British Conservative Clappison.

- "What sort of society holds someone in detention for 42 days and does not have to tell the person who is in prison why they are there, or explain the suspicions that arose and led to their detention? What sort of society believes that that is the way to treat its citizens? That is an appalling injustice, ...A 42-day detention period will not make the UK safer. Instead, it will be the first step to giving in to terrorists; it is saying that we are prepared to sacrifice our democratic rights and the principles for which we have stood for centuries", criticized British Liberal Michael Hanckock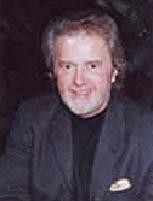 "Comments made ...by Norwegian delegates are unfortunate", replied British Socialist MEP Ms.Curtis-Thomas, accusing them to "besmirch the reputation of our police force, which is one of the Best in the World", as she said, believing that "there are significant safeguards ...to ensure that individuals are not subjected to unlawful detention"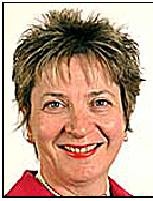 PACE "has serious doubts whether ...the draft legislation are in conformity with the ...case-law of the European Court of Human Rights. A lack of ..safeguards may lead to arbitrariness, resulting in breaches of ... liberty and ...right to a fair trial". PACE "is particularly concerned that: ..the judge ..may not be in a position to examine whether there exist reasonable grounds for suspecting that the arrested person has committed an offence;"; that "... representation by a lawyer may be inappropriately restricted or delayed;" that "information on the grounds for suspicion of a person ...may be unduly withheld.. ;" that this "may give rise to arrests without the intention to charge;", and; in general, that "prolonged detention without proper information on the grounds for arrest may constitute inhuman treatment", says Klaus De Vries' Report, adopted with 29 votes against zero.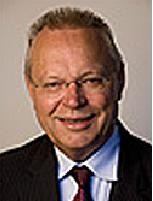 Records don't say if it took him 42 Days to draft his Report, but, at least, he knew why...


Polls