Accueil

newsitems

Globaly Growing on-line Cyber-Attacks on Media and Journalists, reach also Eurofora
Globaly Growing on-line Cyber-Attacks on Media and Journalists, reach also Eurofora
mardi, 23 août 2016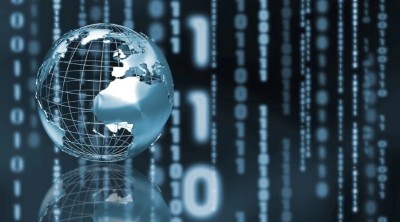 *Strasbourg/Angelo Marcopolo/- While PanEuropean CoE prepares a Landmark International Conference on its "Cyber-Crime" Convention of Budapest, later this Autumn, between the Estonian and Cyprus' rotating Presidencies of the 47-Member Countries' strong Organisation of Strasbourg, (Timely preceded by a "Freedom of Expression at the Internet" Euro-Atlantic Conference on September, organized Together with the OSCE), Alarming Reports about a New Wave of Politicaly-motivated Hackers' Attacks Targetting Media and Individual Journalists surfaced these Days both in the USA, Russia and Other Countries accross the World, strongly Denounced also by the Latest, 2016 Annual Report of Global "Committee to Protect Journalists", including also several News WebSites, from Australia to the Franco-Germano-Swiss area's "Eurofora", which, after a 2O15 "Defacement" Cyber-Attack, amidst a Long Series of Intermittent Attempts of "Account HiJacking" between late 2012 and August 2016, surprisingly Faced Now also a Brutal Peak in various Attempts to Hinder necessary Website UpDates, between 2012-2016, but also Steal Passwords and/or Block Access, amidst a sudden, Unprecedented Internet Harassment, as that which is Denounced by CPJ's Latest Report, in various Cases of Individual Journalists that some Politicaly-Motivated Attacks and/or Threats, often Hiring Criminal Hackers and/or "Trolls", attempt to Censor, Intimidate or Muzzle, for UnMentionable real Reasons, (See Infra).

-------------------

A new "Series of Cyber Breaches Targeting Reporters", was Denounced these Days by North American Media, which pointed f.ex. "at the New York Times and Other US News Organisations", revealed by "US Officials" now, but already "Detected in Recent Months" and "Investigated by the FBI and Other US Security Agencies".
Alarming Press Reports Focused on Internet "Hackers ... Targeting News Organisations", which Face "Intrusions" and Other Cyber "Attacks".

In Fact, Individual "Reporters were Targeted", but Not the Company's "Internal Systems", as a "Times"' Spokesperson reportedlty stressed".

These "Breaches...are Part of an apparent Surge in Cyber Attacks in the Past Year" (2015-2016), in "a Series of Recent Intrusions", where "US Intelligence Officials Believe" that, probably, Foreign "Spy Agencies are Using a Wave of Cyber Attacks ... to Gather Intelligence ...into the US Political System", CNN and other mainstream Media reported.

>>> "News Organizations are considered Top Targets, because they can yield Valuable Intelligence", f.ex. "on Reporter Contacts in the Government, as well as Communications and UnPublished Works with <<Sensitive>> Information".

While it's not excluded that at least some Aspects of those Latest Press Reports might, eventualy, be more or less Biaised by a current Dispute about Russia, between Hillary Clinton and Donald Trump, in their Competition for the Forthcoming US Presidential Election of November 2016, as even CNN warned in fine, Nevertheless, it's also a Fact that, already, a Wider Spectrum of Recently Aggravated Cyber-Atacks against various Journalists and Media around the World, had been already Denounced Earlier :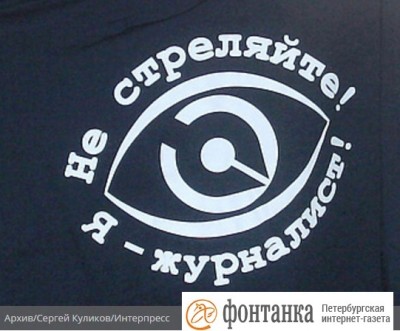 In fact, the Issue about "Multiple Attempts to Spy on Journalists" and other "Cyber Attacks on Oppositionist Activists, goes Much Further than Recent Complaints, f.ex. by a Russian Journalist of Saint Petersburg's Internet Newspaper "Fontanka" to be allegedly a "Victim of a Cyber Attack to Steal his Personal Information", for which he reportedly Suspects a pro-regime "Billionaire" whom he had "mentioned" in "several Articles" that he had written recently.

--------------------------------

Experienced Press Freedom Watchdog, New York based, Global "Committee to Protect Journalists" (CPJ  : with which "Eurofora"s co-Founder had Succesfuly Cooperated already as Early as since 2004 on a thorny Affair pending at ECHR in Strasbourg about the Cold-Blood Murder of a Dissident Journalist, K. Adali, whose Wife had vainly Denounced that she was Threatened and Pressured to Drop her Complaint, until EuroJudges were Alerted and promptly Decided to hold a Public Audience, Resulting in a Landmark case Condemning Turkey's Authorities for blatantly Failing even to Investigate the Killing of that Journalist who was Criticizing Ankara's Policies, despite being a Turkish Cypriot living in the Occupied Territories of Cyprus held by Turkey's Military since the 1974 Bloody Invasion),  had  Warned against such a Growing Trend since 2013 :


 - "We have seen  (such) Attacks against Individual Journalists and against individual News Outlets Increasing over the last few years," the CPJ's F. deputy Director, Robert Mahoney, had Warned. This may occur even by Paying some e-Thugs : Indeed, Recently, it has become "very Cheap to Hire Criminal Hackers to mount such a(n)... Attack", so that, Nowadays, "Digital Security, Information Security is Vital," Mahoney told Journalists. "We have Reports ...of Journalists coming Under Attack, ...there were Attacks against News outlets (and)... We have seen whole Newspapers brought Down ... Because there's been an Attack", he Denounced.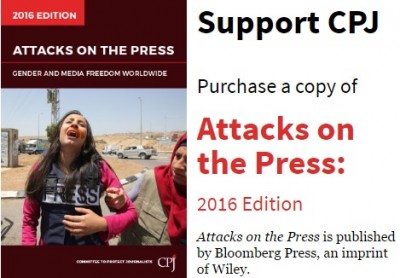 >>> In Fact, it's mainly Because "Criminal Hackers provide a Cheap and easy Way of Censoring the Press", that "Cyber Attacks against Journalists and Media ...have Increased", CPJ has observed.

+ In the Latest, 2016 Edition of CPJ's "Attacks on the Press" Annual YearBook, Published earlier this Summer,  Elisabeth Witchel, a Consultant for CPJ, who had also launched the Indepêndent Press Freedom NGO's  "Global Campaign Against Impunity", observes that "for Journalists, it's "easier said than done", when it comes to Face various Harrasments on the Web : Because, f.ex., "according to U.S. Journalist and Founder of (a specialized NewMedia Website) "Michele Ferrier ; ....- "If your Job is being Public as a Journalist, you canNot Avoid" that, including on "Social Media", (such as "Twitter" of "Facebook", Internet "Forums", etc), since "it's Expected to be OnLine in Many Capacities. Or if you are an independent OnLine News Provider, who are you going to call to step in for you?", she Wonders. Moreover, "Ignoring ... Threats can be Risky", while "There is No Safe Space OnLine, and Limited Recourse to just ... get Off the Computer".

-----------------------------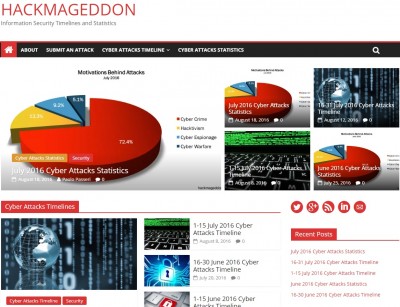 Recently, such Incidents reportedly included also "2 News WebSites, based in Australia, belonging to Fairfax Media, the Digital Age Editions, and Sudney Morning Herald" Newspaper, which have reportedy been "Hacked" on May 2016, resulting in a Lot of "EMail ... Accounts ...Being "Leaked OnLine", according to Specialized "Information Security" Global Website "HackMageddon"'s (founded by Italian Systems Expert Paolo Passeri in London) recent "Cyber Attacks Timeline" List.

On July 2016, "Single Individuals" come 4rth, and "News" Organisations 8th, among a large List of 18 Groups of "Targets" (Headed by Industry and Government Organizations) of "Cyber Attacks", in terms of Quantity of reported Incidents, according to the Latest Report of "HackMageddon"'s Monthly "Time Line", just Published in Mid-August.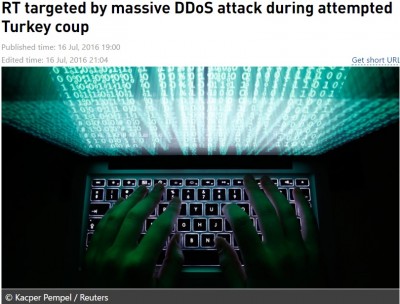 >>> But, in fact, famous News WebSite "Russia TV.com", and Press-feeding International "Wikileaks" Internet Activists, are among the Main Highlights of Cyber-Attacks' Targets, according to that Latest Report for the 2nd Half of July 2016, just Published by "HackMageddon", who points at Issues such as the Coup in Turkey and other Turkish Goverment Documents, as well as on the US Democratic Party's current leaks, while also, Top News-Surfing GOP US Presidential Candidate Donald Trump is also reportedly "always a Compelling Target" for some "quite Active" "Hactivists"...

- HM observed "Multiple Cyber attacks carried on in the wake of the foiled Coup in Turkey",  "such as the DDoS  Attacks against Wikileaks and RT.com," but also ... Wikileaks was Crippled while leaking  295,000 emails allegedly hacked from AKP the Turkey ruling party", i.e. "the so-called <<Erdogan's E-Mails>>", whose "Publication" triggered another Serious Cyber-Attack, whose Mechanism is yet "UnKnown".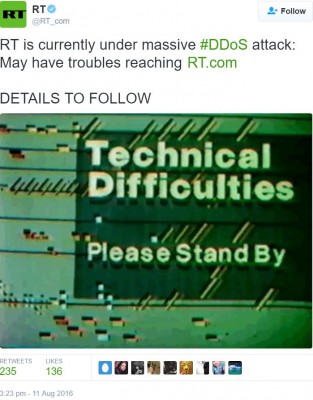 Meanwhile, "RT" has Denounced even More Recent "Series of DDOS Attacks" also during August, - perhaps Linked with "Wikileaks"' (itself hit not only on July, but also in August,  by a reportedly very Nasty Cyber Attack) well known Anouncements on several forthcoming "revelations" about Hilary Clinton's hidden "private" emails..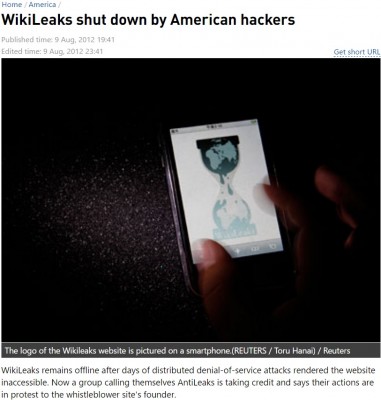 The Latest relevant "Statistics" show "a Peak of Activity during the 2nd Week" of July 2016 for various such Attacks on the Internet, with "Cyber-Crime" ranking "on the Top of the Motivations behind Attacks chart", for the Second Time in a Row : 69% in June, it went Up to 72,4% on July 2016, (while "Cyber-Espionage" remains "Stable", at a 3rd Rank with almost 10%), according to HM's "Cyber Attacks Statistics" Monthly Publication.

    "Accounts Hijacking" Tops that List, in July as on June 2016, while "DDos", "Targeted Attacks" and "Defacement" come 3rd, 4rth and 5th, among a Total of 14 Ways to Breach Cyber Security.    "Politics" clearly Top that "Cyber Landscape", Followed by "Finance", "Culture"-"Sports", and "Terrorism", among 9 Categories, the Latest "HM" Publication confirmed.

-----------------------------------------------

=> For the Author of an upcoming (2016) Book on "Cyberactivism and Citizen Journalism" cases, and CPJ's Advocacy Director, Courtney Radsch, "the Best course of action for Journalists Under Attack, will be a Combination of Monitoring and potentially Responding to the Threats, and Reporting to (Internet) Platforms and/or Authorities".
In fact, "The artificiality of the online/offline dichotomy for ... journalists in the Digital Age, highlights the Need for a range of Solutions to addressing (also) OnLine Harassment and Abuse" :

- F.ex., "although ...people are learning what Tools could be effective When someone becomes Targeted, ..(-nevertheless), "If there is a large pool of people who Hate you, but others are interested in Swatting or Stalking or physically Abusive Attacks, ...make you Unaware of these Threats could put you at greater Risk", she observes, cittingTom Lowenthal, aC PJ's Technologist.

A "Journalist used to Deal with Trolls", Russia and Ukraine writer Lokurt, reportedly "said her co-Editor .. gets... Attacks aimed at him (which) .. Focus more ... on his Political position".

But, "only about 40 % of Journalists who were Harassed OnLine chose to Respond, and only about Half of them Confronted the Person OnLine", found a 2014 "Pew" Research Survey of OnLine Harassment in the US.

An "Independent Journalist ...who covers the Middle East" Hot Issue, and wrote a "Times"' Article, Nazish, reportedly  "Chronicled the Range of Threats and Violence ...Journalists ... Face" in certain Internet-related cases, , including her own story of "Intimidation during an Investigation on a Security-related Issue", "Following the Publication" of which, "she Faced a Barrage of Social Media Hate", including "Threats", some of which, "were really Specific" and "used specifically to Intimidate me".
In fact, "it is not always ... Strangers who Harass .. Journalists OnLine", since "some comments come (even) from ... Collegues and Sources who engage in ...(what) Exacerbates the Attacks".

 - Thus, f.ex., "Tracking down" those "posting Threats on (Web) pages", "and sending Screenshots" of their Wrongdoings at the Internet, was "an Australian Journalist's" way "to Combat ... Threats OnLine".  

- But, "Going Public", "Can Bring down even Greater OnLine Wrath and escalate into Violence", "as it has been the case with ...(a) Controversy in the US, which has caught .. Journalists Covering ... Violent OnLine" Thugs "who have Soughty to Destroy their Careers, and Pursue them OffLine", resulting in "a Harassment Campaign ...that included Attacks against Journalists ...Covering ..Threats of ..Death that Accompagnied the Vitriol".

However, another "Journalist ... who... was the Target of OnLine Attacks" just a few years ago, and "Continued to Receive Periodic Hate Messages, ..said Going Public made it Easier for her to Deal with it, on a Personal AND Professional level", CPJ's Book notes.

"One prominent Obstacle in getting ...Reporters to Talk about their Cases", f.ex. "about Threats to ..;Journalists", is, nevertheless, also the Fact that "Journalists who Speak out" about that, sometimes "are Publicly Humiliated, Harassed by Supporters of Politicians and the Establishment". Even "their Families and Collegues often Suffer along with them" in such cases.

"In many parts of the world, including countries that have special mechanisms to address online abuse, law enforcement Officials are Rarely Prepared to deal with these types of complaints". So that, "a Common Refrain among Journalists around the World" is that "the Police had No Idea how to Deal with these Attacks".

"In the US", Internet "Users can file Complaints with the <<Internet Crime Complaint Center>> (IC3), while elsewhere, "one of the few Legal Avenues available to Victims ...of On-Line Attacks", "Requires Victims to Send Copies of Offending Photos to the Authorities".

Indeed, among "Steps for Protection against OnLine Threats", are "Includ(ed) Saving Records of them, and Reporting Abuse to the Authorities".

 - "Interviews with Journalists and Increasing Controversy ...indicate that some Managers of Electronic and Social Media Platforms are Aware of the Need to Do More to Empower Users to Combat OnLine Abuse, But there is Disagreement over Whether the Intermediaries should play a More Proactive role - and, if so, How", while "all of the Major Platforms have been Criticized for Lack of Transparency on Reporting and Redress".

In several cases, "Reporting Abuse via a Social Media platform often Feels Futile, as Requests for Help go UnAnswered and Unacknowledged, say Journalists interviewed" by the CPJ "and who have Spoken Out on this topic".

- "Law Enforcement oOcials often suggest that Journalists facing OnLine Threats stay Off" the Internet, "But most Journalists consider this an ImPractical and InSufficient response", because "Journalists are Public Figures who Depend on Social Media both for Researching and Disseminating the News, as well as for Engaging with their Audience and Building their Public Profile. Responding to Attacks by Vacating their Social Media Space can actually Amplify the Abuse, which may then go UnRebutted, and have (even) Economic Repercussions for the Journalist".

"Few Statistics have been compiled about the Scope of OnLine Harassment and Threats", "but such Problems are Widespread according to Numerous Studies, including a ...Survey (co-Authored) by ... the International International News Safety Institute, as well as the work of the Association for Progressive Communications, and Extensive Anecdotal Evidence", observes CPJ's 2016 Annual Report published this Summer.

"Efforts to Combat and Address OnLine Abuse and ...Violence often emanate From the Developed World", "the study by a Best Practices Forum on Online Abuse and ...Violence" against certain Minorities, "at the 2015 Internet Governance Forum concluded."

"An IGF-sponsored Study ...on How to Counter Abuse OnLine", "Found that such Abuse as well as ...Violence <<Impede>> the Victims'  <<Right to Freedom of Expression, by creating Environments in which they do Not feel Safe to express themselves." Moreover, "Journalists who are also Minorities, or who are Foreign to the Countries in which they work, may face Additional Threats or Violence."
=> Indeed, "many ...Journalists who Face such Attacks feel Compelled to self-Censor", since their "Publishers do Not Always Respond" in the way, f.ex., of a "Newspaper (which) ... Publish(ed) a Supportive Editorial, and Provided ...with a Car to Transport ...To and From the Office" one of its Journalists who had been "Attacked OnLine for an ...Article that she Wrote ... while Working as Staff Reporter".

"After giving up Freelancing", that Journalist "began Working as a Staff Writer", and "said her Editor is Aware of what happened". Nevertheless, she "added : <<It still makes me Think Twice before I pitch an Article that talks about"some "Hot" Issues, but "That shouldN't happen."

+ Moreover, "among the Repercussions of the OnLine Attacks was that Editors Stopped accepting her Work. "I caN't work as a freelancer Anymore," she said to CPJ. "The OnLine Attackers Stripped her of that Livelihood".

=> On the Contrary, "Media Compagnies (should) Realize (that) it is really Essential that they Back up the People Working for them, whether they are Freelancers, or Not", the affected Journalist urged.

Speaking at "a Session" of Global "Internet Governance Forum" (IGF) in Brazil, on November 2015, former "Freelancer" Journalist Freitas, reminded that, initialy, "although her (1st) Editor Praised the Quality of (her) Article", nevertheless, "the Newspaper Declined to Publish it", so that "she Ended up Publishing the Article on (Bloggers' Website) "Huffington Post - Brasil"...

"Immediately" after that, she "received Vicious Threats on social Media. Her "Personal information was put OnLine, (known as "Doxxing"), ...and she received packages filled with worms at her house. She Left Home for several weeks out of Fear for her, and her Family's Safety."

----------------------------

"Eurofora" had initialy Faced Various such sly Cyber-Aggressions and other Internet-relatred Harassment since the 2nd Half of 2012, while several Hackers' Sly Attacks and other Web-related Incidents "Exploded" from the Beginning of 2015, becoming quite Dangerous in the Middle of this Summer 2016, (Comp. f.ex. Facts cited Supra).


In this regard, "Eurofora" was Invited to Participate in an Annual Conference of French Authorities, Scientists, Legal and Web Experts, held some Years ago in Strasbourg, (See, f.ex. :...), followed by another, more Recent Invitation also by a Private "Cyber-Security" Company at Meetings organised with SME Businesses during a Digital Technologies Mega-Event held near EU Pariiament's premisses here, as well as by an exceptional Invitation in an Important EU Conference on Internet Security at Lille City, held earlier this year (2016) with Key-note Speaker the EU Commissioner for Digital Economy and Society, Günter Oettinger, from Germany, (to which it became, unfortunately, practicaly Impossible to Attend, due to an Overlaping with EU Parliament and CoE Assembly's Plenary Sessions those Same Days).


(../..)


-------------------------------------------------------------------

***

("DraftNews", as already send to "Eurofora" Subscribers/Donors, earlier. A more accurate, full Final Version, might be Published asap).

***

(NDLR : Headline PICTURE = from "HackMageddon" Cyber-Security News Website's Latest Report for July 2016 incidents' "TimeLine", just published on Mid-August : Comp. Supra).

---------------------------------------------------------------------------------------
BRIEF NEWS
00:00 - 26.12.2017

00:00 - 26.05.2017

00:00 - 30.01.2017

00:00 - 14.10.2016

00:00 - 24.09.2016

00:00 - 27.07.2016

00:00 - 03.07.2016

00:00 - 01.06.2016

00:00 - 12.02.2016
Statistics
Visiteurrs: 26731427
Archive
Login Form
Other Menu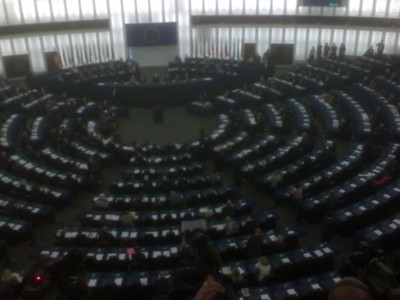 3 EU Parliament votes to boost EuroGroup !
---------------------------------
After EuroZone Paris Summit's succes, Sarkozy calls to "think anew how to re-construct Europe !
"EuroZone and EU Institutional debates pave the way to 2009 discussions on EU Future, including Enlargment, Turkey etc. ?


23 October 2008

After EU Parliament strongly suppported in 3 successive Votes this week in Strasbourg French EU Chairmanship's move to boost Euro-Group at EU's core, while ideas on EU Institutional problems are awaited on December, "it's an open Question now" if this may lead to a debate on EU's Future, or not, told us French President, Nicolas Sarkozy''s Spokesman, Pierre-Jerome Henin.

MEPs voted on Thursday fresh Funds to support EuroGroup, after adopting on Wednesday a Resolution asking a "further Evolution" to "the 1st ever meeting of Heads of State and of Government of the Euro-Zone, taking decisions in that capacity", while earlier this week a Report asked "a stronger Institutional setting" for "EuroGroup", extended from "competitiveness/industry" to "environment, employment and education", with "increased powers for Political decision-making", according to a text drafted by French MEP Francoise Beres and German MEP Werner Langen, "10 Years after the creation of Euro" (1999 - 2009).

- Brussels' subsequent "EU Council ..(simply)..ratified the measures decided by EuroGroup on October 12" in Paris, which "were necessary to contain the current Financial Crisis", Resolution observes, expressing also support to the new process succesfully initiated by Sarkozy and due to be completed by agreements with USA and other countries at a Global level.

From now on, it's between two differend but parallel moves : EU's delay, and EuroZone's acceleration, that Enlargement and particularly Turkey's controversial EU bid, will have to search its way :

Indeed, EU's 27 expect a "Roadmap on how to deal with the Irish problem" on Lisbon Treaty ratification after December, risking to pass even 2009 Elections and next Commission with the old Nice Treaty of 2000, out-dated and unfit even for 2004's Enlargement...

On the contrary, EU's core launches a real "Economic Governance for EuroZone at the highest level of Heads of State/Government" of the 15, which started in Paris on October 12 and was strongly supported this week in Strasbourg by Sarkozy and EU Parliament.
----------
- "It's a good idea, to launch such a debate ("on EU's Future") in EU Parliament in view of 2009 Euro-Election : Perhaps some MEPs will seize an opportunity", told us mainstream French MEP Alain Lamassoure, former EU Minister and EU Spokesman for France's governing party UMP.

- "All MEPs' debates on such EU Councils are also part of the larger debate on Europe's future : Now with EuroZone, and even more when, on December, Irish Prime Minister is due to table proposals in Strasbourg on how to deal with EU Treaty's ratification", replied earlier to our question EU Parliament's Press Director and Spokesman, Jaume Duch.
--------------------------------------
Sarkozy has formally anounced his intention to open EU Debates on Economy, Identity/Enlargement (i.e. mainly Turkey), etc. both linked to a popular Political view of Europe, since his Historic speeches on EU in Strasbourg, on February and July 2007, when he stressed that "Europe needs a New Renaissance". At the beginning of the French EU Presidency, on July 2008, replying to a MEP, he suggested that EU Parliament takes an active part in Debates on EU's Future.

- Now, in 2008, "Crisis are an opportunity to re-think how to re-construct Europe", Sarkozy stressed. At any case, the Historic 1st EuroZone Summit of Heads of State/Government, which started replying to the Financial crisis,"is a Turning Point : After that, Europe cannot be governed as before, but differently" : People "like a Europe with Strong Will".

- "We must make the System move !", "Europe needs Innovation" and free political debates. EU "Elections are in a few Months", Sarkozy warned.

He invited EU Parliament to fully play its role as "the Democratic Heart of the Europe we want : United, Independent and Voluntarist, because the World needs Europe's voice".

- "It's no more possible for Euro-Zone to continue without an Economic Government" at the Highest Level of Heads of State/Government, who provide "Democratic Legitimity" and can take important decisions, he announced, strongly supported by EU Parliament's Economic Committee which just voted to boost the "Institutional" aspects of "EuroGroup".

Plasticity offered by the current absence of a special Treaty on EuroZone's Institutions "made it easy to adapt the organization of the 1st Summit with imagination, to efficiently meet urgent needs", he observed, on the occasion of Brittish Prime Minister's exceptionnal presence at the greatest part of EuroGroup's Paris Summit.

- "In EuroZone we have the same Bank, the same Money, and, thus, a same duty for Unity" : "By bringing together EuroGroup's 15 members States we suceeded to find a solution and prepare a Giant Plan of 1.800 Billion euros", Sarkozy reminded of Paris' 1st Historic EuroZone's Summit.

Afterwards, Brussels' EU Council followed the move, and USA's Paulson II Plan was inspired from that. "Europe must promote the idea of Global Economy's Refoundation", he stressed.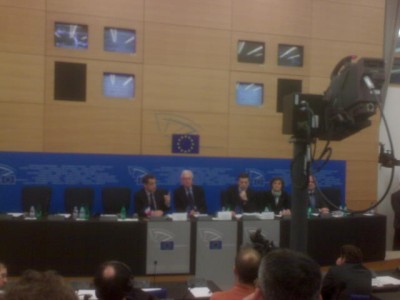 - "I was frankly astonished when I found, at the EU, a rigid system, where any New Idea was seen from the outset as a sacrilege, while, on the contrary, Europe needs Innovation !", he described.

F.ex. ,"'When we first spoke about the "Union for the Mediterranean", it was misunderstood as something extraordinary.. When later we had the Russia -Georgia crisis, it seemed against EU's custom to act "in the middle of August", instead of staying a passive spectator ! And when, in front of the Financial ciris, we gathered the 1st EuroZone Summit of the "15", some thought of it as a lese-majesté", he denounced.
----------------------
On Geo-Political Principles :
----------------------
- But, by moving resolutely, "EU obtained the ...withdrawal of Occupation Troops in 2 Months !", reminded Sarkozy, observing that Russia "fulfilled its commitments", in the Georgian crisis, where a "disroportionate reaction" from Moscow followed a "totally inappropriate action" from Tbilisi's troops. "It would be crazy to reply by military means : EU should not become accomplice of another Cold War, imposed by lack of cool heads".. as he said.

In future, "the creation of a common European Economic Area with EU and Russia, would also obtain a raprochment on our Human Rights and Democratic Values", added Sarkozy, in a statement which should logically be applied, a fortiori, to controversial EU "candidate" Turkey..

Particularly when, the same week that EU Parliament voted 2009 EU Funds for Turkey's controversial EU bid, ECHR took a series of judgements condemning Turkey for grave Violations of Human Rights, such as : Torture, death of a political prisoner in unclear circumstances followed by failure to conduct a proper Investigation, "enforced Disappearance" of a youngster aged 17, Killing of a sepherd with Tank Shells, persecuting Journalists for articles on "Missing" People, even a former President of Human Rights' Association, (etc)

- "We (EU) can defend our ideas on respect of Sovereignity and territorial Integrity, on Human Rights and other differences ... without confrontation", Sarkozy stressed, on the occasion of Russian/Georgian conflict, reminding that : "we were only 2 steps from catastroph", when a Peace agreement brokered in Moscow prevented, at the last minute, Russian troops' advance towards Tbilisi.

An EU Parliament Resolution adopted Wednesday in Strasbourg on the occasion of Russia - Georgia conflict, outlines a set of Principle which apply elsewhere too, (particularly when EU Rapporteur for Russia and Turkey is one and same person ; Dutch MEP Ria Oomen-Ruijtanen !)

Clearly rejecting any "military solution to the conflicts", MEPs "condemn ..all those who resorted to force and violence". They denounce a "disproportionate military action", "as well as (an) unilateral decision to recognise the independence" of brekaway regions, "calling.. to respect the sovereignty and territorial integrity" of the concerned country, "and the inviolability of its borders recognised by all EU Member States". They warn that "EU must review its policy towards" a 3rd Country, "should .(it)...not comply with its commitments", and "stress that the withdrawal of.... troops from the areas ....is an essential additional step".

EU Parliament "calls for the safe and quick return of refugees, (accepted by Russian President Medvedev) accompanied by the deployment of EU observers on the ground", and "regrets ...that ..EU Monitoring Mission (EUMM) is not allowed to enter the ...breakaway regions". Moreover, "It's important to ensure that persons and NGOs ..engaged in defending human and civil rights can operate". "Until ...all remaining issues (are) resolved..., and notably the continuing ...Military presence", "relations with the EU ..cannot be fully normalised", MEPS warned.

As nobody likes to be accused to practice "Double Standards", this should be regarded as "Principles" applicable to any Third Country at EU's Neighborhood.. No ?
-------------------
On Economy :
-----------------------
- "When Financial crisis shook US and EU's Banks, without result from the 1st (American) Paulsen plan, it was the common reply of the 1st EuroZone's Summit, involving some 1800 Billion euros, which started a positive move in the markets, soon strengthened by the follow-up of the US Paulson 2 Plan, noted Sarkozy.

- "Europe should not be only on the defensive, but, if necessary, know also how to take an offensive", he said, brushing away hesitationsto act on Economy: - "I'm for a refondation of Capitaliism, but against Speculators, who betray its values" : "Lack of Rules was profitable to speculators, Not to businessmen !" We must make sure to prevent any such crisis in future". "We, the rest of the World, cannot continue to bear the deficits of the 1st World power without saying anything !", the French President said, applauded by EU Parliament. All this needs "a New Global Governance", on which EU Parliament must debate. That's why "we proposed together with USA, several Summits from mid-November", to which G-8, enlarged to China, India a.o. countries, should participate. UNO's SG; Ban Ki Moon, the IMF, etc.

Financial crisis lowered shares' prices even for healthy companies, sometimes to 1/3 of their initial price, so that strangers might buy EU industries for only a portion of their real value, and Europeans may wake up one day with their main industries sold out to foreigners !

That's one of the reasons for which EU should debate about creating "Golden Shares" for States to jointly take Strategic participations to help European Industries until the end of the Crisis, particularly against distording competition, he suggested, pointing at USA's 35 billion $ plan for American Car Industry."We shall struggle for Europe to be able to build Airplanes, Ships, Trains, Cars, because we need a strong Industry", he concluded.

"F.ex. as we did back in 2004, when as Finance Minister, we bought Alsthom's shares for 800.000 euros, and, after restructuring, we sold them for 2 Millions : Help a company and make money is not so bad"...

As for the UK, "when Ireland announced that it would guarantee only Irish Banks, London City emptied from liquidities in 24 hours : It's the EU which helped to restore the situation, Not the UK alone !", reminded Sarkozy to nationalist British MEP Nigel Farage.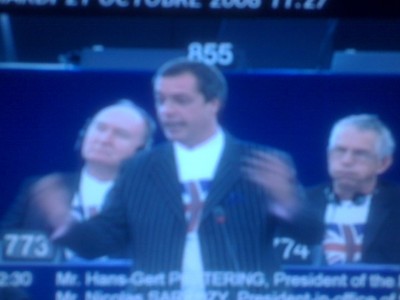 On the contrary, in a last-minute attempt for the EU to catch-up with its Institutional delay "before the European Elections" of June 2009, MEPs simply voted a call for a "set of proposals" to be made for the "Irish public opinion" at the end of the year...
- "As long as Lisbon Treaty is not ratified by all 27 EU Member States, there is an unanimous decision to stop Enlargement, reminded Wednesday in Strasbourg the French Minister for EU affairs, Jean-Pierre Jouyet..
Added to an indirect but clear warning that, without Lisbon Treaty, all 27 EU Member Countries may not have a Commissioner in the 2009 resuffle, MEPS in the Constitutional/Foreign affairs Committees applauded hoping that this might motivate their Irish friends..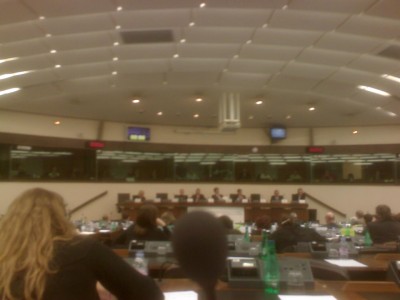 Polls