Home

newsitems
newsitems
Did CyberAttack+Faulty "Study" of Group Manipulating WHO influence EUSummit on Virus to Drop Cures ?
Donnerstag, 15 Oktober 2020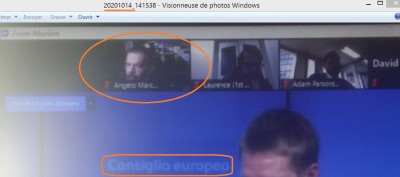 *Strasbourg/Angelo Marcopolo/- The 27 EU Heads of State/Government were due, Today in Brussels, to Debate and Decide on their common Anti-Virus Policy, at a Notoriously Crucial Moment, when a Bigger than expected Return of the Pandemic marked Not Only a "2nd Wave", but, often, Even  a Reversal of the situations in several Countries, with much More Infections than ever in the Past.
However, Astonishingly, they Spoke, mainly, in their Official Conclusions, Only for "Vaccines" (which seem, in fact, Delayed and/or with Security Problems), withOut Saying Nothing for Drugs to Cure, i.e. Therapies, (some of which, Already Exist, But are Scandalously Undermined) !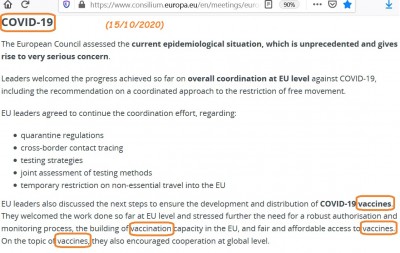 ----------------------

- At an "Off the Record" Press Briefing for accredited Journalists, given by 2 EU Council's Senior Officers at the Eve of that EU Summit (14/10/2020), "Eurofora" asked to Raise a Critical Question.  It was meant to be about the Fact  that EU Council President Michel's Letter (Dated 13/10/2020) to EU Leaders  for the Summit's Agenda, Already, did Not Speak about Cures, Therapies, at all, But Only about Vaccines, repeatedly, (and the Same Strange attitude was strikingly Obvious Also at that Briefing, WithOut Any Explanation...
(+We had prepared, in Addition, also a 2nd Question, on Turkey, But Other Collegues, naturaly, raised something about that, Even if they did Not Cover the Key-Point that "Eurofora" intended to HighLight).
=> Suddenly, when the EU Council's Press Officer in charge Invites us to Speak, ...the Microphone at our Computer, apparently, does Not Work, so that Brussels, Exceptionaly, canNot Hear what is said from Strasbourg by Video-Conference (as usual) ! This is Repeated ...Three (3) Times, (as that EU Press Officer calls "Eurofora" Again and again, Also at 2 Other Occasions), Vainly, until Our Question has to be Droped.., (by what looks as a Sudden remote CyberAttack, as "Eurofora"'s Computer and Web Connections had been Working OK, Earlier, including at Previous Similar Video-Press Conferences with EUCO).
>>> This UnPrecedented Obstacle is so more Regretable that EU Council had Already Proven, Earlier, that it often Takes Seriously into Account, in on way or another, certain Useful and Pertinent Observations made by Journalists, if that may Help Ameliorate things...
F.ex., Recently, "Eurofora" had Raised 2 Topical Questions, on a Similar EUCO's Video-Press Briefing : (1) One on the Fact that the Latest Agenda Changes had Limited the EU - Turkey Issue into Only a "Working Diner", Contrary to EUCO's alleged Wish to hold a "Deep" and Thorough Discussion on that matter, (See: ...), and, (2) anOther, Challenging EU's real "Ambition" on Digitalisation, (See: ...). Afterwards, we were Glad to Learn that in Both these 2 Matters, Positive Changes had been Introduced by EUCO : (1) On the First, EUCO's President Michel Adapted the EU Summit's Ageda accordingly, by Starting much Earlier the Debate on Turkey (circa 4 p.m. at the Afternoon, instead of 8 p.m. in the Evening). (2) On the Second, as an EUCO Officer pointed out Later, Finaly, that EU Summit "Focused on Digitalisation", (i.e. Leaving the "Environment" component for a Next Summit).
-------------------------
+ But Now, on the Contrary, to Michel's Surprising Letter, and to "Eurofora"s Muzzling at the Press Briefing by a Cyber-Attack (Comp. concrete Facts cited Supra), is Added, also, a 3rd Exceptional Event, which Converges towards the Same Direction :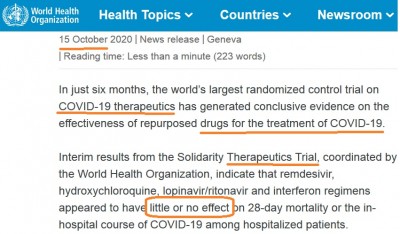 => All out of a Sudden, after 6 Months of Dealing with it, it's Precisely on the Same Day with this EU Summit, due to Decide on EU's Policy against the Virus, that somebody inside the WHO, at nearby Geneva, chose to Publish a Report which Claims that ...All Available Drugs for Therapy would be ...Useless in efforts to Save Human Lives, (if not even Noxious) !
That Astonishing Claim Extended from "HCQ+" up to "Remdesivir", "Lopinavir", and "Interferon", etc., taken All Together... Since Lopinavir and Interferon, reportedly, had Not so Serious Ambitions, while Not Even Remdesivir's Backers didN't really Claim it Might Save Lives, (just that it Might, perhaps, Accelerate Health Restoration at the Beginning), then, it's Obvious that the Main Target was "HCQ+", whose Supporters Notoriously Argued about its alleged Life-Saving potential.
=> So, there, Once Again, it looks as if we were anew vis a vis some Familiar Shady Networks, steming from Outside of the EUCO, But Now Attempting to influence it, at this particularly Crucial Moment, when, following a Recent and Growing "Explosion" of Infections, More than Ever, EU Risks to Become again the Pandemic's World's Center...
>>> As a Cosequence, there are Many Legitimate Reasons to have DOUBTS vis a vis that so-called "Study", (from which Only a Partial and Preliminary Version was Published until Now, at a "Pre-Print" WebSite)  :
 - (1) - First of all, this is "Not a Study of WHO" at all !
WHO is a Global, International Organisation, with abut 192 Member Countries accross the World. But these Trials were made in a Group of Less than 30 Countries, which is Directed by a Committee composed of Rezpresentatives of 10 (Ten) Only Countries, (which have Not been Elected at all by the Total of WHO's 192 Members), i.e. a separate Tiny Minority !...   
Among those 10, the Most Influential looks to be France... I.e. the Country Not Only of President Macron (who has shown that he Accepts to Discuss, even personaly, such Issues), or of Professor Didier Raoult (a Famous and Experienced Pioneer of "HCQ+" Cure, HeadQuatred at Marseille), But Also, (and, Most of all, as far as Bureaucratic Relations wih WHO are concerned), of Controversial Health Minister Veran : A former Assistant of Pro-Genetic Manipulations on Human Embryos, even More Controversial "Socialist" Former Research Minister Fiorasso, (V., f.ex., inter alia, also : ..., etc), and, himself, Notoriously Harsh and Oppressive Adversary of "HcQ+" Cure, who has Prohibited Even to Medical Doctors to Prescribe "HCQ+" for themselves (sic !), Stopped Public Research on that Cure, Threatened to Probibit asap Even All Private, Independent Scientific Researches there (Many, then), and Pushed that WHO's Grouplet (Comp. Supra) to Stop also International Research on that Drug against the Virus, on Pretext, and Immediately after a "Bogus" Fake-Study, with More than +11 "Big Flaws", Initialy Denounced by "Eurofora"s Whistle-Blowing, soon Repercuted by Professor Raoult (thet we had Warned) and Soon +280 Medical Doctors from 5 Continents of the World, (etc), which Resulted into the Authors of that "Bogus Study" being Asked to Show and Prove their alleged Data, and, when they were Unable to do so, they were Obliged to "Retract" their Paper, (the WHO Also Lifting its Suspension of HCQ Trials), Concluding to the Famous, Most Important ever Scandal in Pseudo-"Scientific"  Medias of a corrupted Establishment, that many Named as "LANCET-GATE", just a few Months Ago... (See, f.ex.: ..., ..., ..., etc). Moreover, Veran has just Faced a "Police Search" in his Home, after Judges Opened an Investigation on Collective Criminal Law Complaints lodged by Many French People, Victims of COVID-19 recently.     
      + In Addition, France, (i.e., in real Practice : Mr. Veran's area, as far as Pseudo-"Medical" Bureaucracy is concerned), holds The Biggest Number of Researchers Associated at that WHO Grouplet's Controversial "Study", from Any Other among All the Countries involved...  And the Coordinating Head of that French Team, is someone from nearby "Lyon"'s Bio-Lab, of Highest "Bio-Security" (including "Bio-Warfare"), which has Helped Build ...China's "Wuhan" Bio-Lab : at the World-Famous Original Source of this Deadly Virus (of UnKnown yet Origin, that Several People, including even NOBEL Prize French Professor Montagnieux, Twice Elected former Iranian President Ahmadinejad, etc., think that it might Originate from a Labo...), and largely Engaged into various International Deals, particularly with USA's pro-"Socialist", Barack Hussein Obama-related, Big Bio-Tech Establishment, but Also with Australia, etc.
    >>> That Lyon-led French "Trials" including "HCQ+", had Already been Spoted as Designed in such a way that their Conclusions on "HCQ+" Cure, could not but be, Inevitably, "Catastrophic", (as several Scientists had Warned) !...
--------------------------------------    
    -(2)- In front of such Facts, it's even more Strange, AbNormal and Suspect, that this Who-covered Grouplet's Controversial "Study" does Not yet clearly Say WHO DID WHAT, i.e., particularly at Which Hospitals were EnTrusted the Most "HCQ+"-related Tests, etc.
    => Such Big and Surprizing Ommissions, and LACK OF TRANSPARENCY on several Crucial Medical DATA, (Including, f.ex., Most Patients' Health Conditions, the Ways in which they were treated at various Locations and/or periods of Time, etc), are, indeed, Excessive, Counter-Productive, and Blatatly Anti-Scientific, since, inter alia, they Practicaly Hinder any real Independent Check of their Veracity, Relevance and/or Adequacy !
    >>> When, f.ex., the Authors of such a Controversial "Study" Merely indicate that the Data on which their Claims are Based, result from Many Tiny drops Scattered around ..."405 Hospitals (sic !) in 30 Countries" (re-sic !!), where "11.266 Adults" were Treated against the Virus, How on Earth could Any Serious and Thorough, "Independent Review" be done, in real Practice, by "Peers", Other Scientists, responsible Politicians, the Medias, competent NGOs, affected Citizens, etc., and by the Society at large ?
    - While, as, f.ex., Professor Raoult recently pointed out, for such kind of cases of ill-treating "Big Data", it's "Not Enough" to "only say Whether a Patient took HCW+, or not", eventualy "its Dose" and "how Long", But it's often Important, Also, to know "the Follow-up of the Prescription", "the Moment when this was done", (compared to the Infection's Date), etc. + We should Also Add the "Precautions" taken, since Prof. Raoult obviously administers HCQ+ very Carefuly, to previously Checked Patients, as his Scientific Publications concretely show. (While, on the Contrary, this Controversial, Faulty "Study" speaks even about Deaths related to Heart Problems, withOut specifying if the Patients had been Checked, Beforehand, in order to attest whether they were in Shape to receive HCQ+, or not yet)... ++ Moreover, several Other Observers, Nowadays Criticizd that WHO-covered Controversial "Study" for Not Revealing most Patients' main Characteristics, pre-existing Conditions, etc.
---------------------------------------
    -(3)- The Total Numbers of Patients Tested in that Controversial "Study", reportedly were almost 3.000 for "Remdesivir", and almost 1.500 for "Lopinavir", as well as for "interferon". But, Curiously, Only ...Less than a Thousand, precisely 954, for "HCQ" !
=> Why so Few, specialy for "HCQ" ?
On the Contrary, Earlier, Both various Mainstream Medias, and several Scientific sources, had Often noted that Most current Trials, accross the World, were (by far) related to "HCQ"...
How to Explain that ? What Happened, meanwhile ? Is it, Perhaps, one of the Negative Consequences, (as even US White House's Press Spokesperson had Warned), of that Auful, entirely UnJustified and Scandalous "Scare" that those Unscrupulous Adversaries of "HCQ+" had Provoked themselves to Many People, When they had Grossly Slandered the "HCQ+" Cure, by Falsely Claiming, Even, that, Instead of Saving Human Lives, it would Kill them (sic !), by alleged "Negative Side Events", (that they were, in Fact, Unable to Prove : Comp. Supra) ?
>>> At any case, one thing goes for Sure : With Only about ...900 Patients reportedly Tested with "HCQ+" in that Controversial "Study", it Obviously is, Comparatively, ...Too Small in order to Credibly Contradict French Professor Raoult's Team's directly Opposite Findings, Published Earlier, Based on as Many as about ...3.500 Patients, (and, at anOther Publication, Later-on, More than +5.000, retrospectively), which Notoriously Conclude at a Landmark Rate of Survival !
The fact that the First Claim to have routinely Added a so-called "Control" Group, (where Patients do Not take Any "HCQ+" Cure), in Addition to inevitable Problems of Ethics, (particularly vis a vis a Life-Threatening Virus), is Not Enough in order to give thel a kind of "Truthfulness" uncontestable Proof, Since Various Other Studies, on whatever issues, using such Control Groups, Often give ...Different Conclusions, (as also Raoult pointed out).
=> Have, some Unscrupulous Ennemis of "HCQ+" Therapy, Now ...Fallen Victims of Their own Past Wrongdoings ?
--------------------------------
    -(4)- Both US President Don Trump, (and the North American, wider pro-HCQ+ Movement), as well as French Professor Didier Raoult (Completing with "Z" Later-on), have consistently and Clearly Stressed that, in fact, "HCQ" Against this Virus, should NOT be taken ALONE, BUT TOGETHER WITH "AZ" (Anti-Viral), and Even "Zinc" Vitamin (to Boost Natural Human Immune System), i.e. the famous "Z-Pack".
    >>> But, Nevertheless, Astonishingly, that Controversial, Faulty "Study", undertook the Heavy Responsibility, to Knowingly Restrict the Therapy for those Patients, to Only ...1/3 of the well-known, Full "HCQ+AZ+Zinc" Package, (i.e. giving them Only HCQ Alone, withOut Any "AZ", Neither "Zink" at all) !
    => This Big Fault is a Blatant Contempt vis a vis People's elementary Capacity to Understand things, Added to a Gross Disregard to Human Health and even Life...
--------------------
    - (5)- Last, but not least, the 1st DOSE of the Prescribed "HCQ+" Notoriously stands at about 500 mg at many USA Doctors using that Cure, or about 600 mg, according to French Prof. Raoult.
    But, for that Controversial Faulty "Study", made by a Small Loby Hidden inside the WHO, (Comp. Supra), that Dose is Placed so Excessively High, that they doN't Even Dare simply Show the Number Clearly !... On the Contrary, they ...Whisper a uselessly Complicated Verbal Formula; apparently in a desperate Attempt to, Eventualy, Confuse and/or Trick Readers, by letting them suppose that everything would be just Normal...
    Here it is :  
- "Hydroxychloroquine (oral) : Hour 0, four tablets; Hour 6, four tablets; Hour 12, begin two tablets twice daily for 10 days. Each tablet contained 200mg Hydroxychloroquine sulphate. (155mg base/tablet : a little-used alternative involved 155mg chloroquine base/tablet)".  [SIC !]
    => Did you get it ? ...4 Lines, withOut a Number !
    >>> In Fact, what they mean is Incredible  :
*** For the First Day their HCQ Dose is as High as .... 2.000 or 2.400 mg. (according to the Interpretation to give at that Bla-Bla), Instead of Just ...500 or 600 mg. for the Pro-HCQ camp (Comp. Supra), i.e. Higher than 4 Times More : X 400% !!!!????....
    For a Comparison : Recently, a Counter-Bolsonaro Technocrat made anOther "Bogus-Trial", inter alia, Using ...1.600 mg. of HCQ.
    >>> Immediately, the Pro-Bolsonaro Movement Denounced him as ..."Seeking to Kill" Innocent People, just in order to Snatch a few Votes by Fooling Naive or Ignorant Voters !
    => It's Easy to Imagine what it would Really Mean to Lurre Innocent Patients in order to make them Take, Not 1.600, But 2.000 or 2.400 mg. of HCQ, (Instead of the Normal 500 - 600 mg)...
    Probably, that's why that Controversial "Faulty Study" Claims, by its Graphics, that "HCQ+" Cure might, (according to its Fanaticaly Anti-HCQ Authors), practicaly, ...Kill More People, than the Virus (sic !),
    at the Same Time that Professor Raoult's Team revendicates, Thanks to "HCQ+" Cure, a Survival rate of ...99,5% !
-------------------------------------------------------
    >>> Neither EU Leaders, Nor Europea Citizens, their Health and Lives, should Not become Hostages, Traped by so Sly, Unacceptable Controversies, doubled with just anOther, "'Bogus" or so Grossly "Faulty Study", as those that we've Already seen, (Comp. Supra).
    => If (as Facts Strongly suggest) Such Scandalous Wrongdoings are really Behind the Latest EU Summit's Incredible Decision to Drop Any Mention to (in fact) Urgently Needed Therapies, Limiting itself Only to "Vaccines", as far as Europe's Anti-Virus' Policy is concerned, then, an Urgent Big Change is Obviously Necessary asap, (f.ex. with a New, Well Prepared EU Summit on a European Strategy against the Virus, etc).
    Vaccines seem More and More Delayed, and/or of UnCertain Security, (as, f.ex. UK's "AstroZeneca"'s Double recent Deaths and Blockades, abudantly show, on September and November 2020 : +UPDATED), while, on the Contrary, the Numbers of new, Massive Infections "Explose", particularly in Europe, (f.ex. in France, the UK, Spain, Greece, Hungary, Belgium, etc) Needing Urgent Medical Help, (as People reStart Dying Each Day), that Only Therapy Drugs could provide...
    And, indeed, it seems that an Important Potential Already Exists, in this Direction, in one way or another, (f.ex., for Prophylaxis, Mild Beginnings of Infections, or Serious Last Minute Interventions, Complementary functions, etc), either by Re-Purposed "Classic" Drugs, (such as "HCQ+", DexaMethaZone, anOther one just Announced at Lille/North France, etc), and/or by New such Drugs, (f.ex. Russia's "AviFavir", etc), while More may be, still, Invented, (by Astonishingly "Absent" Yet, but much Needed, Scientific/Technological Research), so that All those concrete Potentialities canNot be merely Ignored or Undemined, in front of the Urgency, no more !

(../..)

("Draft-News")

--------------------------------------
CoE Condemns Turkey for pushing Armed Conflict at Caucasus +MEPs Slam Jihadists' smuggling in Europe
Dienstag, 13 Oktober 2020

*Strasbourg/Angelo Marcopolo/- Turkey's Push for Bloody Conflict at the Caucasus was clearly "Condemned" by the PanEuropean, 47 Member Countries-strong CoE Assembly's (PACE) Rapporteur on the Armenian-Azeri Bloody Conflict, Mickael Jensen from Denmark (Liberal), and President of its powerful "Monitoring" Committee on States' Obligations, speaking at PACE's Plenary in Strasbourg.
+ Moreover, in the Debate which followed on the Current Situation in that Conflict between Armenia and Azerbaijan, Many MEPs from Various Political Horizons and Countries, Strongly Denounced also Turkey's Recent Export of Extremist Islamist "Jihadist" Armed Gangs from Syria, inside the European Continent, Warning about Risks to Spread, Later-on, Wider throughout Europe's External Borders, from the Caucasus to the Mediterranea, (See Infra).
- "First of all, I Remind that it's an Obligation, for All 47 (PanEuropean) CoE's Member States, whenever they have a Dispute among them, to Solve it with Peaceful Means, and Not by an Armed Conflict", stressed from the outset, as a matter of General Principle, PACE's Monitoring Committee's President, Danish MEP Michael Jensen (Liberal), while Introducing the Debate with a Report on the current Bloody Conflict between Armenia and Azerbaijan, with the Blatant Incitment and Even Interference of Turkey. Otherwise, such situations "Might Further DeStabilize the Continent, and Lead to New Violences" in that case, he Warned.
- The Mainstream Top MEP "Congratulated Russia" for its Positive Role in Obtaining a "Cease Fire" Agreement, Last Friday, But, "Regretfully" observed that, in real Practice, Later-on, this was "Not fully Respected". Until Now, More than "57 Civilian People had been Killed", and "Civilian Areas Targetted", Even "an Historic Christian Cathedral was Targetted", Contrary to the Commitment of Both directly concerned Countries to Respect Cultural Heritage in times of conflict), and "Heavy Artilery" was used against Civilians, while, moreover, "several Journalists have been injured".
+ President Jensen Also recalled that "All CoE's Member States, Not Only those Directly Involved, Must Refrain from Any use of Force, and Abstain from Any Action that Incites Other (CoE's) Member States to resort to Violence, and Not Aid or Abeit, in any way, the use of Force by the Belligerants, or Any Other Manner to Resolve Conflicts But with Peaceful Means", he Added.
=> "In this Context, I Have to clearly Condemn the Fact that the Turkish Authorities, which have a great Influence on the Azerbaijan Government, were Not Using that to Calm things down and Return Back to the Negotiation Table. But, on the Contrary, they (Ankara) were Openly Encouraging, and reportedly Abetting Militarily the Azerbaijani to Continue the Armed Hostilities", pointed out CoE's Rapporteur.
+ Already, Since October 6, PACE's powerful Monitoring Committee, chaired by Jensen, had "Deplored Inflammatory rhetoric by Turkey, as well as reported direct Involvement in the conflict, and Called upon it to Cease doing so immediately".
Turkey reportedly is the Only CoE's Member which did Not yet call for a Peaceful Resolution of that Conflict, Starting with an Immediate Cease-Fire.
>>> Inter alia, this Turkish stance is Also "Contrary to the UN Security Council's 884 Resolutions which have Asked All States in the area to Refrain from Any Hostile act or Interference that could Widen the Conflict and Undermine Security in the Region", Jensen added Now, Speaking at PACE's Plenary.
Moreover, even "the ECHR has asked all those involved, Including Turkey, to Refrain from Any Action that would Infringe Human Rights of Civilians", while, "the French and the Russians made Mention of direct Turkish Involvemet in the Conflict", CoE's Rapporteur Concluded.
------------------------------------------------
+ In PACE's Public Debate which Followed, (See: ..., etc), Many MEPs particularly Slamed Ankara's notorious Massive Export of Foreign Armed Jihadists from Syria and Libya to the Caucasus, on this occasion, Warning of Serious, Wider Risks in the Future.
Turkey, After Surrounding Europe with Extremist Islamist Jihadist Armed Gangs, from Neighbouring Syria (Facing EU Members Cyprus + Greece) since 2018-2020, up to Libya (Facing EU Members Italy + France) on 2020, Following the Transfert, by Turkish Smugglers, of Deadly ISIS' Terrorists in Bataklan's Massacre in Paris on 2015, Berlin's Christmas Market Killings of 2016, nearby Freiburg Rape and Murder also on 2016, and Many Others, has, Now, on 2020, Started Even to Notoriously Export to Armenia/Nagorno Karabach several Thousands More of such Foreign, Non European Jihadist Gunmen, massively Invading Our Continent for the 1st Time in the Modern Era :
- These Facts, Obviously Dangerous for Europe's foreseabla Future, (since Turkey's such Next Steps might be at EU's External Borders in Greece, Italy or France, etc.: Comp. Supra), were Strongly Denounced by Many and Various MEPs at CoE's PanEuropean Parliamentary Assembly PACE), during a "Current News" Debate, on Monday Afternoon, October 12, in Strasbourg,
+ and almost Immediately Followed by News, from Nearby Caucasus' Area of Russia, that an Armed Gang of such  Jihadists from Syria had just Attacked the Region of Chechnya, Killing several People, Before being subdued by the Security Forces...
=> What Will be Turkey's Next Step in this Growing Morbid Saga against Europe ? And, will EU Start to Efficiently ReAct, Before it becomes Too Late ?
(../..)
("Draft-News")
---------------------------------------
Belarus: CoE for Dialogue But Tikhanovskaya=Ultimatum+Threats+Order to Lukashenko: Resign in 12 Days
Dienstag, 13 Oktober 2020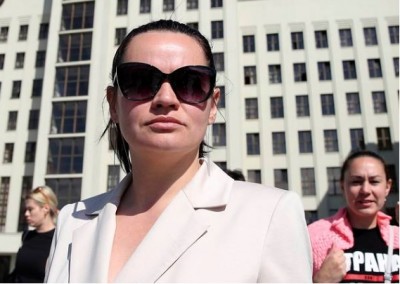 *Strasbourg/Angelo Marcopolo/- With an Official Call on Belarus, launched Today from Strasbourg, CoE's Leadership urged for "Respectful Dialogue" , among the Goverment and Civil Society, including Dissidents, while, Paradoxically, this Same Day, an alleged Leader of Most Opponents to Belarusian long-time President Lukashenko, Tikhanofskaya, speaking from Abroad, Explicitly launched an "Ultimatum", with an "Order" for the Head of State to "Resign" in "13 Days", while Also, reportedly, Asking from Everyone, including the Country's Law and Order Agents, to "Declare in Public" that they "doN"t Back the Regime", Threatening them that, Otherwise, they would be considered and treated as "Accomplices to (State) Terrorism" !
--------------------------------
 - In a "Joint Statement" on Belarus, the Chairman of CoE's Highest Political body, that of its Committee of Ministers, Greek Minister for European affairs, Miltiadis Varvitsiotis, Together with CoE Parliamentary Assembly's President, Rik Daems from Belgium, and CoE's Secretary General, Marija Peicinovic-Buric, a former vice-Prime Minister from Coatia, "Condemn(ing), in the Strongest possible terms, Any further use of Violence", "Firmly recall(ed)", "in particular", "that there is a Need to Start Genuine and Respectful Dialogue, with the Representatives of Civil Society, in view of the Constitutional Reform, long-Awaited by the Whole Country", "with the Participation of All, Including those who Oppose the Authorities", offering CoE's eventual "Help" on the "Way to Genuine Reforms", as they said that they were "Stand(ing) Ready" to do asap.
Alexander Lukashenko, re-Elected as President of Belarusia since the 1990ies, who was Officially attributed a Landmark Win also on the Latest, August 2020 Elections, with more than 80% of the Votes, against Only a little-bit over 10% for Svetlana Tikhanovskaya, (who soon Fled Abroad, at the Neighbouring Baltic State of Lithuania), has reportedly Initiated, Recently, a New, due to be Transparent, Constitutional Reform process, allegedly Open to Any Citizens' Participation, as well as to Public Dialogue, also with the Country's Authorities, f.ex. on Courts, Law and Order staff, etc, including even on the "Hot" Issue of Eventual New Elections in the foreseable Future, and, (while apparently Trying, at least Initialy, to Drop any irregular "Collective" as such, consisting of Opponents who Triggered 2 Months-long recuring Public Demonstrations at Minsk and Other Cities, sometimes provoking troubles and/or threatening worse (See Infra). Nevertheless, Lukashenko, these Days, went as far as to Even Visit, Personaly, in Prison, some among those considered to be the regime's most Harsh Opponents, (as, f.ex., Babariko, a former Banker accused of Fraud, but allegedly Popular would-be Candidate to the Latest Presidential Election, who reportedly appeared Glad after that meeting, while one of his closest Assistants was immediately Freed and spoke on TV, precisely, about Dialogue with the Government, etc). The move was Backed also by Russia, which reportedly incited also to associate even more Dissidents in such Debates, But wasn't of the likes of an alleged "Hard" Core, of irreductible Opponents, pursuing Other Agendas...
In that Context, Svetlana's Tikhonovskaya's reported Publication, Today, at the "Telegram" Web Network, often used by Dissidents, looks Surprizing, because it, apparently, pursues a Different Aime from that Officially adopted by the CoE, and, most of all, with very Harsh Methods, absolutely Contradicting the "Respectful Dialogue" arbored by the CoE (Comp. Supra) :
- Indeed, Tikhanovskaya reportedly Launched, Today, an Explicit ..."Ultimatum" (sic !) against the Belarusian Government, Boasting that the Opposition would be "More Powerful than the Regime", and Giving the "Order" for President Lukashenko to Immediately "Resign", in a Tight "execution Deadline" of "13 Days" Only (sic !), Blackmailing with Threats that, Otherwise, After "October 25", She will Trigger a "General Strike, in All Enterprises", and "Block All Roads" (re-sic !!), "Stop Selling to Public Entities", with "Everybody going ... to the Streets", (etc), so that the whole Country would "Paralyse" !
+ Moreover, in the Meantime, she Asks from All those Working for the Government and/or the Law and Order Services, to "Declare, in Public, that he Stops Backing the Regime" of the Country, Because, Otherwise, "WhoEver has Not Yet Decided to Pass on the Side" of her Opposition, will be Considered as ..."Accomplice to Terrorism" (sic !), since she Dismissed the Belarusian Government as mere "State Terrorism"..., (Obviously Abusing, perhaps withOut Knowing it, in Fact, of Similar Oppressive Methods to Notoriously Anti-Democratic Powers, as, f.ex., that of Turkey, whose so-called "Anti-Terrorism" Legislation, Abusively Slanders as alleged "Terrorist", and Hits with Harsh Measures, practicaly Any Critical Dissident Thinking Differently)...
=> So Brutal Personal Threats, at Nowadays' Context in Belarus, Inevitably Become, irresponsibly, Very Dangerous, against Not Only All those Civil Servants and/or Law and Order-Keeping Agents, so Massively Threatened, But ...Even to the Detriment of their entire Families, Old People, Wives and Children included, since Mrs Tikhonovskaya's Opposition Notoriously has, Recently, Launched Many Repeated Operations of Totaly and Shamelessly Violating any "Personal Data" Protection, by Systematicaly Hanting and Spying on Any Information Targeting Civil Servants and/or Law and Order Agents' Individual Person and Family, (including, Particularly, Even ...Photos of their Private Life with their Wife and Children, as those "Dissidents" own Propaganda Reveals, when they Boast at the Internet of their "Exploits"), so that, When, Afterwards, those Abusive "Opposition" Fractions, Massively Unleash, Scandalouslly ... Publishing at the World Wide Web, their Victims' Name, Private/Family Adress and Phones, etc., Together with their Elders, Wife, even Children, etc. Names, Photos, Whereabouts, Occupations, Jobs or Schools, etc, to the point that Many, among those Unfortunate People, have reportedly, Been Already Targetted, Bullied, Insulted, Slandered, and Brutaly Threatened by Various Anonymous Thugs, (f.ex. to be Agressed at the Street, Hit, Raped, etc), with UnPredictable Consequences..., as Many Victims' Testimonies, Various Medias, Public Services, and Even Web Networks (reportedly Trying to Erase from the Internet such Massive Aggressions, Published by Lots of Thousands !), have Recently Denounced, Revealing a Real daily "Terror", (Sometimes, even against the Wrong Persons, and, at any case, Including Many Innocent and Fragile Victims : Comp. Supra)...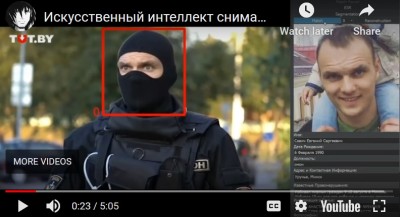 https://www.youtube.com/watch?v=FAJIrnphTFg

+ Such Sly and Odious Threats, also Explain and Show the Double, Manifold Gravity, in Fact, of those Recent Brutal Aggressions (sometimes of Even 2, 3, 4 or 5 Cowards Attacking just 1 Person Simultaneously, as Various Videos at the Internet Reveal), Seeking to ...Destroy the Personal Protection Face "Masks", SafeGuarding against Infections by the Deadly Virus, several Law and Order Agents, taken as Targets by Numerous Relentless so-called "Demonstrators" (See http://www.eurofora.net/forum/index.php/topic,955.msg1274.html#msg1274, etc) :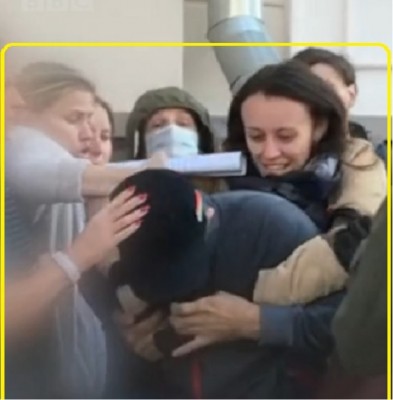 Indeed, as certain Technical Videos Shamelesly Reveal, it's enough to just Unveal even a Small Part of a Human Head, in order to Find, via some Sophisticated I.A. Softwares, (f.ex. found at some Technocratic Hubs as USA's "Socialist" California, etc), in just a Few Seconds, the Personal Identity of a Targeted Victim, Together with that of his Family, including Elders, Wife, Children, their Names, Adresses, Occupations, Schools, Photos, etc)...
=> So that, in Fact, the Real "Big Brother" of Orwell's "1984" World Famous "Hell", Risks to be Hidding, Nowadays, (as the Concrete Example of Belarus just Revealed), No more inside Any National State, But, rather, and much More Dangerously, among some, (Only Apparently "Anodynous"), Civil Society informal Secret Global Networks.
(../..)
("Draft-News")
-----------------------------------
CoE Chair, Greek alt.Foreign Minister Varvitsiotis at PACE: Turkey anew Fires up SEMed EU Energy Hub
Montag, 12 Oktober 2020
*Strasbourg/Angelo Marcopolo/- Ankara's new acts These Days "again Fired up" an already "Hotspot" at unique EU Energy Resources in South-Eastern Mediterranean, Violating the Latest EU Summit's and even UNO's Resolutions, Denounced CoE's Pesident-in-office, Greek Minister for European Affairs, Militiadis Varvitsiotis, who was the invited Key-note Speaker at the Opening of CoE Parliametay Assembly's (PACE) Permanent Committee"s session (of Equal Status with its Full Plenaries), Today in Strasbourg.
+ This was the 1st move in a Long Series of various also Other CoE's Rejections of Akara's Latest Negative Activities, anew in Cyprus, even at Caucasus' Nagorno-Katabach, Against Opposition inside Turkey itself, etc., where CoE Assembl'y's MEPs quasi-Unanimously Rejected Turkish MP's failed Attempts to Block Public Debates, and/or Resolutions, Reports, etc., by Strasbourg's PanEuropean, 47 Member Countries-strong Organisation, (See Infra).
-----------------------------

 - "Everybody has Felt, during the Past Few Months, the Tension that has occured in the South-Eastern Mediterranean", he reminded. And also, "Felt Relief after the Meeting of Greek and Turkish Foreign Ministers Dendias and Cavusogloy) Last Week in Bratislava, when they (had) Decided that the Preliminary Talks wlll Immediately Start", he added. speaking on "Recent Developments".
    + But, Meanwhile, "Unfortunately, a New (Turkey's) illegal "NAFTEX" was Issued Last Night (Sunday, 11.10.2020), that Announced illegal Survey, South of Castelorizo, on Greece's Continental Shelf, just 6,5 Nautical Miles from the Greek Shores, is an Action that, actualy  Fires up, again, the Situation in the Region", he Denounced.
    + Earlier, Ankara had Also Issued anOther NAFTEX for its "Barbaros" (sic !) Drilling Ship, illegaly inside EU Member Cyprus' EEZ, escorted by Turkish WarShips, from 15/9 up to 12/10 included...
    + "Together with the Opening of the Varoshe Seafront in Cyprus, these are 2 Signs, which occured during the Last Few Days, that (Turkey is) are actualy Violating International Law and all UN Security Council Resolutions", Varvitsioties pointed out.  
    +"Also, these Actions are Contravening the Latest Resolutions of the European Council (on October 1st), which reaffirm its Commitment to a Comprehensive Settlement of the Cyprus' Problem, within the UN Framework,  in accordance with the relevant UN Security Council Resolutions 550 (precisely on Famagusta) and 7089", (See : ...., etc)
    => - In Consequence,"Also this Time, We (CoE) have to Call on Turkey to Immediately Cease All illegal Actions, through which it is Systematicaly Undermining the Peace and Security in the Region", Cocluded CoE's President-in-office, speaking at PACE's Opening.
 - "EU has a Strategic General Interest for Stability in the Eastern Mediterranean", (where are Currently located the Biggest Potential Energy Resources of Europe, after the Decline of Northern Sea's deposits), have clearly Stressed from the outset EU's 27 Heads of State/Government, on October 1st Summit in Brussels.
    + From these and other Recent Events clearly results that "We (CoE) have Faced, during the Past Few Weeks, since our (CoE's) Last Meeting, several Incidents that actually show that there is a <<Heat>> in the Region, Not Only at the Periphery of Europe, But also Among Member States of the CoE", Varvitsiotis noted.
        - If on Belarus, "the situation has Not Dramaticaly Changed", until this October 12, nevertheless, on Nagorno-Karabah, "We (CoE) Welcomed a Cease-Fire", (after Many Soldiers and Civilian People Killed recently), with "Our full Commitment to a Peaceful Solution of the Problem", and "the Implication of the Minsk Group", (France, Russia, USA), he noted, inter alia.  
    + Later Today, 47 Member States (including Russia)-strong CoE's PanEuropean Parliamentary Assembly, Voted, with a Large Majoriy, in favour of Holding a Public Debate on the "Armed Conflict" in that area, clearly Rejecting a Turkish Attempt to Block any such Discussion in Strasbourg.
    => During the Long CoE's Debate which Followed, Many MEPs from Various Countries and Political Horizons, strongly Denounced, inter alia, particularly Turkey's Notorious move to Export at the Caucasus a lot of Foreign Armed Gangs of Islamist "Jihadist" Terrorists from Non-European Countries, such as Syria and/or Libya, etc.
    These Same Days, indeed, at least a Number of them (reportedly coming from Syria) already Started to Attack Russia's Chechnya Region, Killing several Poicemen, before they were subdued. And several COE's MEPs clearly Warned that Similar Risks may, sooner or later, Threaten even Directly the EU itself, in one way or another, (f.ex. at EU's External Borders in Greece, Italy or France, etc, Facing Turkey and/or Libya, etc).
-----------------------------------------------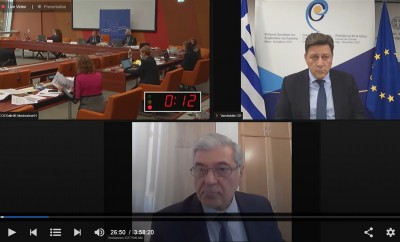 ++ Replying to a MEP's Question about what Europe should do in order to Stop the "Negative" role of "Turkey in too Many Conflicts" in the area : Syria, Iraq, Libya, Cyprus, Greece, Nagorno-Karabach, etc., Varvitsiotis, naturaly, did not deny those Facts, but reminded that, as CoE's Chair, he was obliged to keep a quasi-Unanimous stance.

Therefore, on this point, as Minister in charge of European Affairs, he referred to a relevant Today's Statement, at EU's Foreign Ministers' meeting in Brussels, of his collegue, Greece's Foreign Minister, Mr. Dendias, that, Indeed, "in All Problematic Situations throughout the Area, (Cyprus, Syria, Iraq, Libya, Greece, Irregular Migrants/Mass Asylum Seekers, Eastern Mediterranean energy, Nagorno-Karabach, etc), we Find Always Turkey ! And, that's the Problem..."

------------------------------------------------------
 
    +++ Turkey was clearly Isolated Also in 2 Other CoE Assembly's Votes, where a Big Majority of MEPs also Rejected Ankara MPs' Attempts to Hinder even anOther Debate, (this time with Resolution) on a "New Crack Down" against "Opposition"'s Human and elementary Democraic Rights inside Turkey :
 - "Not Only Aggressing several Neighbouring Countries, Turkey Also Oppresses those People who dare Contest such acts, Inside its own Population", Critical CoE's MEPs denounced.
+ AnOther Failed Ankara's attempt vainly searched to Block a CoE Assemly's projected Move on the Recent illegal Opening of Occupied Famagusta "Ghost Town"'s Seafront, in a Provocative Violation of UN SC's Resolutin 550, which clearly Reserves that Protected Area for the Return of its Lawful Owners among the Original, Over-Millenary Population of Greek Cypriot Refugees, obliged to leave since the 1974 Ankara's Military Invasion and still persisting Armed Occupation of the Northern Territories of Cyprus. PACE's MEPs, indeed, Also Voted, quasi-Unanimously to Examinate that Topical Issue of Both Political and Human Rights' value.

(../..)

("Draft-News")

------------------------------------
Trump Immune 5 Days Before normal Debate Refused by Biden, while Virus Deaths go Down (July-October)
Samstag, 10 Oktober 2020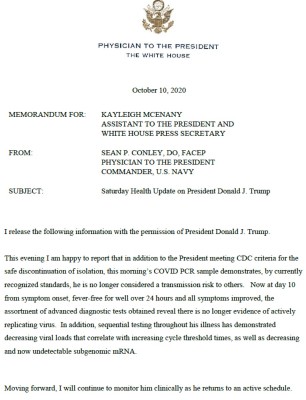 *Strasbourg/Angelo Marcopolo/-
5 Days Before the Scheduled Normal Debate of October 15 from which Biden Retracted, the White House announced that Trump had No more Replicating Virus, being, therefore, Immune and Safe also vis a vis Others, at an Official Letter, (Published this Saturday Evening, on October 10), by the competent Head of its Medical Service, (See Infra).
+ The News come as, Also, International Statistics clearly show that Deaths by that Virus in the US, even if they are still many, nevertheless, have Marked a slow but steady Trend towards constantly Decreasing, from July up to October 2020, (See Infra).
---------------------------------------------
    Soon, the American People will have to Choose a Leader Between an "Immune" versus the Virus and Younger, carefuly Fearless Candidate, Daring scheduled Normal Public Debates on "Hot" Issues, or, on the Contrary, an Older and often Hidding in a Basement from the Virus Candidate, Fearing and Retracting such Debates, under OutDated "Virus" Pretexts, as Facts on Trump (73) and Biden (77) showed Today.
    - Indeed, "there is No longer ... Replicating Virus", and, "Meeting the CDC Criteria for Safe DisContinuation of Isolation", "he is Not ...a Transmission Risk to Others", After "Decreasing Viral Loads" these Last Days, and "Now UnDetectable SubGenomic mRNA", pointed Out by Writting Dr. Sean Conley, Commander US Navy, and Physician to the US President. - "This Evening", Saturday 10.10.2020, i.e. "at Day 10 from Symptom Onset", Trump is "Fever-Free for well Over 24 Hours, and All Symptoms Improved", he attested, (Referring to Even Better Facts than the Official CDC Criteria of "10 Days After the Symptom onset", No "Fever for at least 24 Hours", and "Improvement of Other Symptoms").
 => Citting a Negative "COVID PCR Sample" Test from "This Morning" (10.10.2020),, Dr. Conley is "Happy to Report" that, "in Addition to the President Meeting CDC Criteria" (Comp. Supra), t Facts Also "Demonstate, by currently Recognized Standards", (+ Including even "Sequential Testing throughout his illness"), that Trump, "Moving Forward",  is now able for "Return to an Active Schedule", (while, naturally, he "will continue to (be) monitored", as a matter of precaution), he Ensures.
    => Obviously, such Facts Clearly show that Biden's Pretext in order to Retract from the Initially Scheduled, 15 March 2020, Second Normal Direct Debate with Trump (Out of a Total of 3, Before the Elections), and Dems' sudden Preference to Either Impose an UnPrecedented "Remote", Video-Conference Debate, (where, inter alia, Inevitably any Dubious "Moderator" -this time an Openly Left-leaning- might too Easily ...Interrupt and/or Cut the Sound/Images from the Conservative US President, in a further among Notoriously Many and various Attempts to Censor him, even at the Internet, is to be Expected), or Cancel Any Debate for Now, (as it was Just Announced), reportedly Due to an Alleged Fear, by the Dems' Candidate to be himself ...Contaminated by Trump (sic !), is an UnFounded and/or, Now OutDated Claim.
---------------------------------------------

+ Even More UnExpectedly, US President's Amazing personal Health Restoration (Comp. Supra) goes side by side, also, with a Wider, Insufficient Yet, but Important Beginning of Amelioration of American People's Collective Survival capacity Facing the Deadly Virus, during Recent Months, where Facts (as analysed, for the 1st Time by "Eurofora") Reveal a Trend to Save More and More Human Lives than in the Past !
 => Indeed, while the Number of Deaths caused by the Virus, was Clearly much More than 7.000 + per Week towards the End of July 2020, (f.ex., 7.950 from July 28 up to August 3), on the Contrary, the Next Month, During August, they Diminish down to around 6.000 + per Week, (f.ex. : 6.093, for Aug. 4 to 10, 5.604 for Aug. 11-17, 6.898 for Aug. 18-24, and 6.446 for Aug. 26-31.
    + Continuing Further that Slow but Steady Diminution, Virus-related Deaths also Fall Down to around 5.000 + per Week during September, (f.ex., 5.852 on Sept. 1-7, 5.071 on Sept. 8-14, 5.482 on Sept. 15-21, 5.235 on Sept. 22-28).
    ++ Finaly, Deaths also Descend down to around 4.000 + per Week, even during this First Half of October, (with 4.735 on Sept. 29 to Oct. 5, and 4.740 on Oct. 6-12 [Partly UPDATED].
    >>> Even more Important : That Regular Fall of Deaths from More than 7.000+ per Week on July, Down to around 6.000+ on August, circa 5.000+ on September, followed by about 4.000+ per Week on this First Half of October, (Comp. Supra), could Not Yet be due to those "Novel" Drugs that Trump was referring to when he spoke, These Latest Days, about "Regeneron" and/or Other such Innovative Cures, which have Not Yet been Fully Tested, and, therefore, Not Yet Officially fully Authorized, until Now. Apparently, it should be More about Various Other, quite "Classical" Methods of Treatment against the Virus, (such as "HCQ+", etc), as we Found Also in the case of Brazil, Recently, (See:  ..., etc).
    +++ Therefore, Normaly, in the foreseable Future, we should Expect to see at least some More, Additional Important Progress to be made if and when some among those Novel Drugs might, Eventualy, be Found to be really Efficient and Safe for All, (withOut any Serious Adverse Side-Effects), etc.
    Meanwhile, it's Not Easy at all to Find some Similar Progress, in such a Regular Diminution of the Number of Deaths caused by the Virus, during Several Months, as we've just saw in USA's case, (Comp. Facts cited Supra) Also in Other Countries, from Nowadays... On the Contrary, in Most Other Countries accross the World, we Currently see either a (Slow but Extending) Recent Trend towards ...More Deaths on Autumn than during the Summer, with Worse Reportedly Expected to come asap, (f.ex. in France, the UK, Spain, Belgium, etc), or, Even, a Surprizing Trend towards a Complete ...Reversal of the Situation, towards the Wrong Direction, i.e. Threatening to have Even ...More Deaths than during the Initial "Lock Down" Period, (as, f.ex., almost in Russia, Greece, Hungary, etc), at least for the Time being.
    The Point is that, Notoriously, in Many Other Countries in the World, Recently, emerged a Phenomenon of Strange "Explosions" in the Numbers of New Infections, the Virus having, apparently, (and, largely, Not yet Elucidated) made a Bigger than Expected "Come Back" in Spreading, which goes Far Beyond a so-called "2nd Wave", and, Apparently, Seems to be Something New, (f.ex., like a "Mutation" from the original Virus, as some have just Started to Guess Openly).
    On the Contrary, in the USA, Despite an Augmentation of Virus' Spreading particularly During the "Black Lives Matter" Excessive Deviations around July, (the "Peak" of 2020 Infections, until now), nevertheless, this Autumn the Numbers of Infections, comparatively, Diminished, so that the Current Situation in North America is Not so Bad as -and quite Better than Elsewhere in the World, (Comp. Supra), as Trump himself Observed, earlier Today (See : ...).
    At any case, all in all, USA's Total Numbers give ...Less Deaths per 1 Million of Population (653) than Europe's Belgium (892) and Spain (704), as well as Latino-American Peru (1.041), Bolivia (731), Brazil (718), Ecuador (713), Chile (711), and Mexico (663), while being Closely Followed also by more Europeans as, also, the UK (642), not far away from Italy (598), etc.
    Even if Many among the Previous Results Notoriously provoked Concern, on the Contrary, However, more Recent Developments, Revealing particularly a Slow but Steady Diminution of Virus' Deaths all the way between July and October, (Comp. Facts Supra), naturaly Stirs Hope.
(../..)
("Draft-News")
-------------------------------
BRIEF NEWS
00:00 - 02.06.2021

00:00 - 18.10.2020

00:00 - 19.06.2020

00:00 - 18.05.2020

00:00 - 20.04.2020

00:00 - 02.02.2020

00:00 - 09.12.2019

00:00 - 27.11.2019

00:00 - 16.11.2019
Statistics
Visitors: 54912767
Archive
Login Form
Other Menu

Fillon invites EU to invent "New Horizons" behind Oil crisis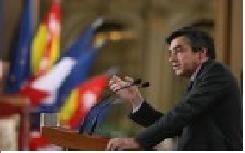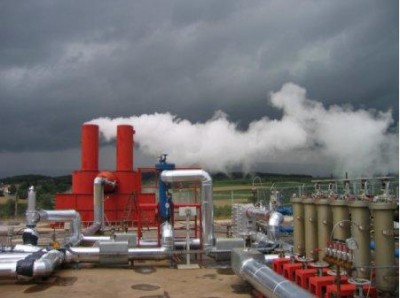 Soultz-under-Forests, June 13, 2008

A pioneer Franco-German research project on GeoThermy, near Strasbourg, served as "Symbol" of EU's will to become Independent on Energy by developing innovative Technologies, while imported Oil prices threaten to provoke a World-wide crisis.

It's essential to demonstrate Europe's will to "invent New Horizons", by creating Environment-friendly, Independent and Renewable Energy sources, while price rises continue for Oil, a polluting old ressource with insufficient stocks, stressed French Prime Minister Francois Fillon, anouncing that this will be a focus during the forthcoming French EU Presidency (July - December 2008).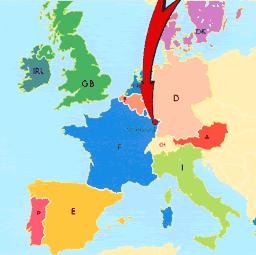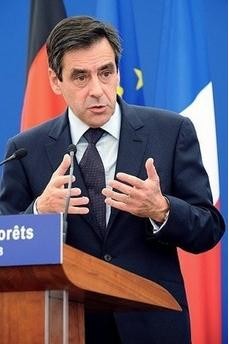 Fillon symbolically injected a 1st KWh produced by GeoThermy into Strasbourg's Electricity grid, during a special gathering of German and French officials at Soultz-under-Forests ("Soultz-sous-Forêts"), using a geothermal innovation which is "the most advanced in the World" :

The innovation uses Strasbourg's underground water richness to capture Heat, by injecting liquid among Rocks 5 km deep, where temperature is 200 c. Thus, it can be activated at any moment and location, even without natural warm water springs : A big advantage compared to old biothermal tools.
Engineers, Scientists and the Industry will have 2 Years to invent practical ways for this innovation to become productive and cost-efficient in real Economy, said Fillon.
115 Millions of Euros invested, 15 Research Labos, 430 Scientific Publications including 34 Doctoral PhD, and a systematic cooperation between French and German Governments and Public Agencies on Research, succeeded to prove that the new method works.
Already able to serve Electricity to a village with 1.500 inhabitants, the pioneer project intends to reach a capacity to serve 20.000 inhabitants before 2015, as part of a larger Plan to make all Renewable Energy Resources (together with Wind, Solar, etc) able to cover more than 23% of all Electricity needs before 2020.

- In fact, "behind the challenge" faced with the current Oil crisis, there "is a New Horizon that we can shape all together", by "creating New Tools for the Future", Fillon launched towards EU Member States.

Meanwhile, we should intensify Energy Savings, simplify Transports, and help the Poorest cope with growing Oil prices, until EU joins a World-wide lead into inventing reliable and sufficient Renewable Energy Sources, he added.

Many, technologic and other Challenges exist, but they can be overcome : F. ex. the new GeoThermic method tested at Shoultz since 1987, had provoked an Earthquake at a nearby site, close to Bale, by injecting big volumes of pressurized Water in underground broken Rocks near a Seismic Faultline in 2003. But the move was rectified later-on, by diminishing the amount and pressure of the water injected in underground rocks, so that no Earthquake is provoked.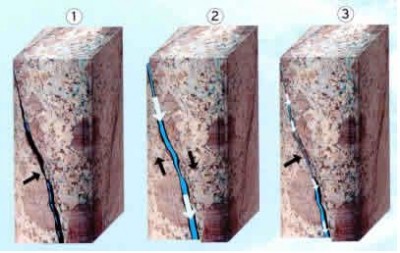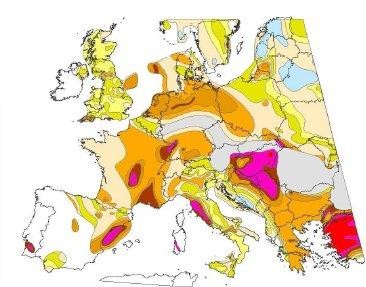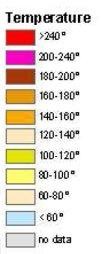 More than 1 Billion Euros are invested by France on Scientific and Technologic Research about Sustainable Development until 2012, aiming to take a 10 years advance, there where innovation can become source of Growth, Competitivity and Jobs, which, according to some evaluations could reach more than 220.000 before 2020, Fillon observed.

During the forthcoming French EU Presidency, together with our German friends, we shall do all necessary efforts for Europe's World-wide lead against Global Warming, thanks to Energy tools able to ensure its Independence, Growth, and Citizens' well-being, he concluded.

-------------


The "Enhanced Geothermal System" (EGS) stems from pioneer research initiated by teams from France, Germany and Italy, joined also by Swiss, the U.K., and Sweden, even U.S. and Japan, since the 90ies.

In 1996, a European Economic Interest Group (GEIE) was founded, in order to exploit Electricity-produsing Heat from deep underground Rocks, including France's EDF and Germany's PfalzWerke.

In 2002, a Pilot scientific project started to be tested in Soultz-under-Forests, 50 kms north of Strasbourg.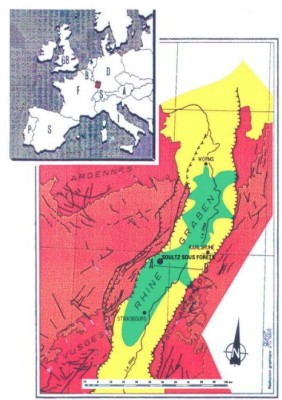 Polls