Home

newsitems

GermLine Manip. staged as outcry v. China, is US Obama Lobby Hypocrisy=> Need for Trump+Xi joint NO
GermLine Manip. staged as outcry v. China, is US Obama Lobby Hypocrisy=> Need for Trump+Xi joint NO
Friday, 30 November 2018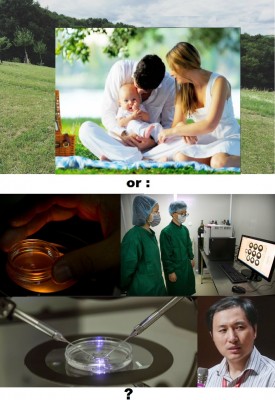 *Strasbourg/Angelo Marcopolo/- An Investigation of Real Data reveals that what was presented, these Days, as a public outcry against an obscure Chinese Researcher, at a far away Province in China, abusively testing a Germ-line Manipulation on 2 newborn Chinese Babies, Revealing that at "a Conference in China", and triggering mainly Western Countries' strong Criticism for Dangerously Changing the Genome across Future Generations, by the Gene-Editing new Technology of CRISPR-cas9, seems to be, in Fact, the Opposite :

- I.e. a staged Attempt by a USA-based Lobby linked to former President Barack Hussein Obama's "Socialist" Dems' Big Pharma Establishment, to Export, Publicize, and soon Impose currently illegal and Prohibited Genetic Manipulations on Human Embryos, even despite obvious Risks, not only for the Cobays, but also for Humankind's Future, and Contrary to National and International Legal Rules, by undermining and Skiping the legitimate Policy of New US President Don Tump, (at least partly Similar to those of his predecessor Republican former US President GW Bush, as well as to various Other, mainly Conservative Heads of State around the World, old and new, among those Heads of State/Government gathered these same Days in Argentina for the "G-20" Summit, which may offer a Timely Occasion, incl to start Firmly Confirming some core Principles, including after Trump - Xi's, much awaited USA-China Bilateral Top Meeting at its Conclusion)...

-----------------------------

 Indeed, the Young Chinese rogue Researcher, He Jiankui, who notoriously Manipulated the Heritable Genome of 2 Embryos, before they gave Birth at a Southern Chinese Province, had been, in fact, Educated in the USA, Both for his PhD. and Post-Doc. Work, during former US President Barack Hussein Obama's era, on 2010 and 2012, respectively :
I.e., by a striking "Coincidence", precisely just after Obama had Lifted, (by his 1st Important Decision, back since March 2009), most of a former Prohibition of Federal Funding for Genetic Manipulations of Human Embryos, (which had been Established and Confirmed, Earlier, by his predecessor, Republican former US President GWBush, twice, on 2001 and 2005+).

+Moreover, Both his 2 US Mentors were California "Dems", Educated during former US Presidet Bill Clinton's era in the 1990ies, and Appointed Professors of University, Heads of Institutes, etc., at Key Jobs for Human Genetics raising big BioEthical Issues, during another "Socialist" ("Dem") President, Barack Hussein OBAMA, (2010-2016) :

- F.ex., Professor Michael Deem, (his PhD. former Director), at Rice University, Texas, a Specialist of "BioMedical Engineering", including on "HIV" and the "Immune System", as well as "Viruses", "Vaccines", etc, (i.e. Precisely there where Jiankui Manipulated Genetically those 2 Chinese Babies, reportedly seeking to make them Immune during their Lives and even Generations),  even eyeing at "Evolution that accounts for Cross-Species Genetic Exchange " (sic !), according to his own presentation, whose Research is Funded by several US Government Authorities (f.ex. in Health, Energy and Defense, etc.), as well as by USA's National Academy of Sciences, whose President, Marcia McNutt, was appointed during Obama's era (from 4/2016), openly Supporting OBAMA's "Climate Change and National Security" policy since 2016, and even OBAMA's plaidoyerie for "Heritable Gene Editing" on Humans sooner of later in the foreseable Future, (Published in a February 2017 Report). Deem reportedly told to the American Press that he had also Participated personally to several Concrete Steps taken by Jiankui in China recently, (f.ex. by Meeting on the spot the Parents of those Genetically Manipulated Embryos, in order to Ensure their "Consent", etc)...

- But also Stephen Quake, (Jiankui's "Post-Doc" Mentor, around 2010-2012), at Stanford University, California, (whose "Nevro-Science Institute" is "led" by the same 3 Professors "who jointly led the working Group for President Barack OBAMA's <<BRAIN>> research initiative") :
Professor of Bio-Engineering, Inventor of "new DNA Sequencing technologies", and New "Pre-Natal Tests", etc., as well as "co-President of the Chan-Zuckerberg Bio-Hub, Founded by American FACEBOOK's Inventor Mark Zuckerberg and his Asiatic-origin Wife (a Medical "Pediatric"), with "Head of Science" a "Genetician and Neuro-Biologist", Cori Bargmann, who "co-Chaired the National Institutes of Health committee that set goals and strategies for President OBAMA's <<Brain>> Research", etc., and "Policy" Head David Plouffe, Manager of Barack OBAMA 's 2008 Electoral Presidential Campaign". as well as "White House Senior Advisor to President OBAMA", (etc)...  

In Addition, Quake is also Member of Stanford's "Nevro-Sciences Institute", recently ReNamed "Wu Tsai Nevro-Science", after $ 250 Millions funding, just last October 2018, by Clara Wu Tsai and Joe Tsai, co-Founder and vice-CEO of the notorious "ALIBABA" Group, a "Global Internet technology company based in CHINA", (See also Infra). Tsai's "generous Gift will help" not only to "treat Brain Injury", but, "as well as ENHANCE BRAIN functions, to Improve Lives", significantly notes an Official Press Release from Stanford.  And "Wu Tsai" added that, "Ultimately, we hope (that) the Research undertaken at the... Neurosciences Institute will lead to ...Treatments that impact millions of People by Prolonging their Lives and MAKING them MORE ...PRODUCTIVE", as she claimed.
In Fact, Joe Tsai is Not part of Real China at all, since he holds a Taiwan Citizenship, has been Born in Taiwan, (where his Wife also comes from), Educated in the USA, and even Living, initially at Hong Kong, and later in the USA, (at California, notoriously Controlled by Obama's Dems/"Socialists/Liberals"). He's the Only among "AliBaba"'s Managers to do so, and had been, in the Past, just 1 among its ...18 co-Founders ! In order to be accepted for that, he had reportedly left, initially, a USA Job paid $ 7.000, for an Alibaba job paid only ...$ 600 !


+ Even More Important : The so-called "CONFERENCE in China", where Jiankui revealed in Public his above-mentioned Heritable Gene-Editing on 2 Babies, (Comp. Supra), was, in Fact, located in ...HONG-KONG, (a former British overseas Colony, until recently, Still having a Special Status Nowadays), was almost entirely Focused on GENE EDITING, and Sponsored by a UK and USA outlets :

- Indeed, it was mainly co-Sponsored by the American "National Academy of Sciences" (NAS), a Private, Peer-Managed Institution, whose current President has been Appointed at OBAMA's era, Back since April 2016 :

Significantly, NAS' President, Marcia McNutt, had practically Started her career there, by Publishing from September 2016 a 1st Report on OBAMA's "Climate Change and National Security Policy", while, as a Last Move from OBAMA's Out-going Administration, precisely on BioEthics, NAS Published, at the beginning of February 2017, a Report, precisely on the Controversial but Important Issue of Heritable GENE EDITING of Human Embryos, where it practically Warned that the pre-existing Prohibition seemed due to be Lifted, under certain Conditions, in the foreseable Future...

+ In Addition, it's USA's "Howard Hughes' Medical Institute", HHMI, ( 2nd-Best endowed Medical research Foundation in the World, with 22,6 Billions $), which PAID :

-  that Conference's co-Organizers, as the Inventors of "CRISPR-cas9" Gene-Editing Technology, Feng Zhang and Jennifer Doudna,

-  as well as Richard Hynes, HHMI's Investigator and co-Chair of NAS' Committee which had Published the above-mentioned Report on Prospects for the (until now illegal) Heritable Gene Editing, (OBAMA's LAST MOVE, back on 2/2017 : Comp. Supra),

- and even ..."AP"'s Press Agency itself, (which was the 1st to Start Publishing a Series of News Articles on He Jiankui's Controversial acts, creating a Mass Medias' "Tsunami" effect of Publicity Worldwide)...  

----------------------------------------------

=> So that, Obviously, the North American, US and Obama-related Links, mainly of various "Socialist"/Dems' Technocrats on Bio-Genetics, etc., were, by far, the Most Important Factor in Jiankui's case,

while, on the Contrary, the alleged "Chinese" Links appeared, Comparatively, much Weaker and UnCertain :

- Among others, f.ex., Jiankui, reportedly, had to get an "UnPaid Leave", almost since the Beginning of 2018, from his recent work at the "Southern University of Science and Technology", in Shenzhen, (South-Eastern China), and conduct his above-mentioned Controversial Activities OUT of that University's Campus, at a non-disclosed location, Secretly...

-----------------

=>  In such a Context, Most Public Comments on Jiankui's controversial acts, Both from the USA and from China, or Elsewhere, appeared more or less Critical :

- F.ex., the Technical University where he worked, at Southern China, reportedly stressed that Jiankui "seriously Violated Academic Ethics and Standards".

- A collective Letter Signed by some 100 Chinese Scientists reportedly Urged the Public Authorities to Monitor efficiently Gene Editing, and Condemned that experiment.

- The Head of "China Association for Science and Technology", Huai Jinpeng, reportedly called that "Despicable and Damaging for China's Image".

- Various International and/or American Experts reportedly called such acts "UnExpected and Deeply Disturbing".

- Mainly Western and other Scientists, (including at the above-mentioned Hong Kong International Conference), reportedly "Warned of Far-Reaching Effects", while "we have No Idea what Future Risks there may be".

- Notre Dame Law School professor O. Carter Snead, a former Presidential adviser on Bio-Ethics, was reported as calling this case "Deeply Troubling". Medical Ethicist Julian Savulescu of Oxford University, reportedly called such "experiments" "Monstrous".

----------------------------------

- But several, mainly USA Dems' comments, appeared, in fact, to rather pay a mere Lip Service on Criticizing simply Procedural and/or Timing Aspects, while, on the Contrary, seeking an Occasion to Prepare a recalcitrant Public Opinion for a forthcoming use of such Controversial and UnPopular Methods, sometime in the Future...

- F.ex., some Focused Only on Asking for some undetermined and vague "Ethical Procedures", "Transparency", etc., while Leaving the Essence of such Acts to be, eventually, more or less Tolerated, perhaps under certain Conditions, Later-on.

- In thsis regard, Typical is the above-mentioned "Chan-Zuckerberg BioHub"'s stance, in California (indirectly linked to Jiankui : Comp. Supra), which Limits itself into only expressing "Concerns", related to "Transparency", "Ethical and Medical Criteria", etc, while, at the Same Time, it Praises what it calls "CRISPR Technology"'s "Tremendous Potential", which, as they Claim, "Must (sic) be Pursued", simply "within (undetermined) Community Standards", accepting even OBAMA's era's NAS' Controversial Report, published on 2/2017, "For the Use of Heritable Genome Editing" (Comp. Supra) !...

- Several People reportedly found "Astounding", the Obama era - appointed (2016) Dean of Harvard's  Medical School, George Daley's abstention from condemning the present case, but Only calling it as a mere "MisStep", while Urging that "it's Time to ...Start outlining ...an actual PathWay for Clinical translation" (sic !)..., as he said at that strange Hong-Kong's Conference organized by some UK-USA Lobbies, (Comp. Supra).

 - Scandalously Threatening a Morbid Blackmail, an even Worse Claim was reportedly launched when some evoked a Nightmare Scenario :  F.ex. if a new Killer Virus arises (as the Black Death in Medieval Times, or Obama's era 2009 "Mexican"/California Deadly Virus, etc), withOut Vaccine, but Only some People's Genes being able to Resist => Wouldn't, you, then, feel Obliged to implore for a kind of ...Genetic Antidote to the current and next Generation ?

- "This is a Technology that could Save the Species, (sic !) potentially", pompously claimed f.ex., Harvard's Stem Cell Institute's IVF Doctor, Werner Neuhausser, in that Gene Editing Conference at Hong Kong...

- "We, as a Species need to maintain the flexibility to Face Future Threats", by "Taking Control of our Heredity", reportedly went on to Add, apparently in that Same (Blackmail) Line, also the Obama-era (2016) appointed, controversial Harvard Medical School Dean Daley...

-----------------------------

>>> On the Contrary, "Other Voices asked for a BAN on Germ-Line Editing", a Journalist from "Technology Review" observed, (See also Infra).

- In mainland China, Science and Technology vice-Minister, Xu Nanping, reportedly accused that Heritable Genetic Manipulation of 2 Babies to have "Blatantly Violated China's relevant Laws and Regulations", since "Clinical operations of Genetic Editing for Human Embryos is Strictly Prohibited in our Country", as he observed, citting, f.ex., inter alia, also a 2003 Rule, etc.

=> "This is Shocking and UnAcceptable : We (China's Government) are Resolutely Opposed !", the competent Minister reportedly stressed.

- Therefore, he Requested to Suspend the Scientific/Technological Activities of those who Committed such Acts, (reportedly Repeated over 7 Embryos, from which only 2 were Born), and anounced that the Next Step of China's Ministry of Science and Technology will be to male a full and objective Investigation on those Incidents, so that the Competent Authorities will be able to Deal with those who are Responsible, according to the Laws and Regulations.

- UK's "Socialist"/Labour Establishment's Newspaper "Guardian" claimed that, at least that 2003 BioEthical Rules would Not foresee any "Sanctions", but it canNot be Excluded a priori Any Possibility for Various Convincing Measures versus those who Violate the Norms on such Important Issues for Both the People immediately Affected, but Also for all Humanity.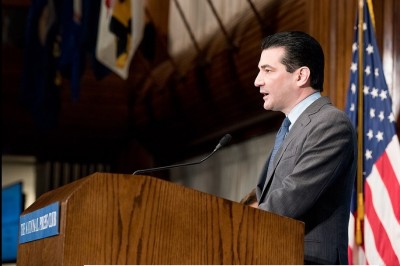 + In the USA, it's FDA's New Chief, Commissioner, Dr. Scott Gottlieb, (appointed by New US President Don Trump on 2017), reportedly slamed "certain Uses of Science", which "should be Judged InTolerable, and cause Scientists to be Cast Out". F.ex., "the use of CRISPR to Edit Human Embros, or Germ-Line Cells, should Fall in that bucket", Gottlieb pointed out : A Restriction which should reportedly apply on Cells which are "for (Human) ReProduction".
-------------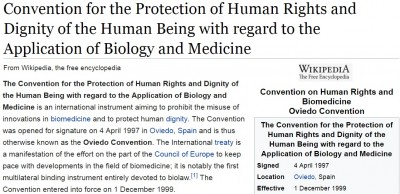 => In this International Context, from a PanEuropean point of view, the 47 Member Countries (including Russia) strong CoE in Strasbourg has Just Published Today a Press Release on the above-mentioned Events, (Heritable Gene-Editing on 2 Babies, and that 2nd International Conference on Human Genome : Comp. Supra), reminding the Fact that its' "Convention on Human Rights and BioMedicine (alias "Oviedo Convenion" of 1997)", which is "the Only International, Legally Binding instrument, addressing Human Rights in the Bio-Medical Field", "provides a Unique Framework" for that Purpose, Distinguissing mainly between :

- "better Understanding of the Causes of Diseases, and their ...Treatment", in order "to Improve Human Health", where "these Technologies have considerable Potential for Research", from one side

- and "the Application of Genome Editing Technologies to Human Gametes or Embryos", which, "however, ...Raises many Ethical, Social, and Safety Issues, particularly from any Modification of the Human Genome, that could be passed on to Future Generations",

=> CoE Topicaly observes that, Both "these Expectations and Concerns, remain very Relevant Today, with regard to those Genome-Editing Technologies".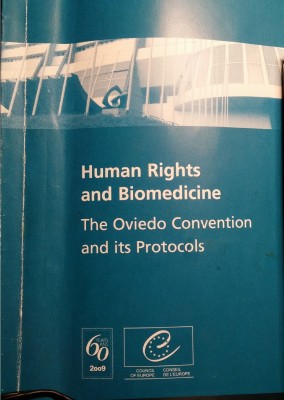 - Indeed, "the Oviedo Convention", already "represents the outcome of an in-Depth Discussion at European level, on Developments in the BioMedical Field", including, "particularly", "Genetics".

+ In Addition, Nowadays, "Addressing these Issues is the Aim" of the Work carried out by the "Human Rights - BioMedicine" Group of Experts, inside the CoE, observes the PanEuropean Organisation of Strasbourg, (concerning, evenmore, a matter for which that relevant Convention's Mechanism is always Open to the Accession even of Non-European States, from Anywhere in the World)...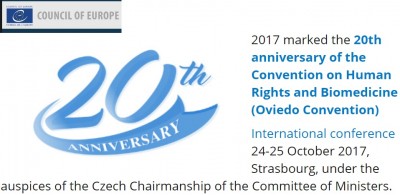 ------------

- Indeed, "this Work" is "Guided by the Aknowledgement of Positive Perspectives" in "the Development of Knowledge in ...Genetics", from one side, "But also by the greater Possibility to Intervene and Control Genetic Characteristics of Human Beings", from the Other side.

=> This Fact is "Raising Concern, about Possible MisUse and Abuses, in particular the Intentional Modification of Human Genome, so as to Produce Individuals or Groups endowed with Particular Characteristics, and required Qualities", CoE Warned.

>>> On this Crucial point, "Article 13 of the Convention, addresses these Concerns about Genetic Enhancement, or Germ-Line Engineering,

by Limiting the Purposes of any Intervention on the Human Genome, (including in the Field of Research), to Prevention, Diagnosis or Therapy" only, CoE stressed.

+"Furthermore, it Prohibits any Intervention with the Aim of Introducing a Modification in the Genome of any Descendants", (i.e. in the Germ-Line), clearly observes CoE, thus Excluding any Heritable Germ-Line Manipulation, as that Nowadays made by Jiankui, (Comp. Supra).
 [NDLR: However, Despite that CoE's Legal Protection of Human Genome from most Genetic Manipulations, (particularly when they seek to Modify the Germ-line permanently), it's also a Fact that Many CoE Member Countries, headed, initially, by Germany, etc., have notoriously Refused to Ratify that "Oviedo" Convention, by arguying that it would leave Too Much Discretion even to potentialy Dangerous BioMedical Interventions, especialy on Heritable Human Gene-Editing.
In this regard, "Eurofora" has witnessed Both the Exasperated Outburst of angered critical German and other Experts, (f.ex. also from Cyprus, etc), when that Draft had been Adopted by a Committee in Strasbourg, already Back on 1996-1997, and the quasi-Despair of an eminent former Long-Time President of CoE's competent Experts, (from Portugal), when he Denounced the existence of a stubborn Division and Opposition, between National Experts who wanted to Better Protect Human Embryos, and Other Experts who pushed, on the Contrary, to Weaken even More CoE's legal Safeguards, forming 2 Camps, then led by Germany or the UK -governed by ChristianDemocrats/Right or "Socialists"/Left, respectively- which Provoked, soon, even the ...Suspension or Dissolution of CoE's Working Group on Human Embryo, during the 2.000ies !
So that, Afterwards, it was mainly at UN level that a Majority, inspired particularly by World-Famous former Long-Time Pope John-Paul II from Poland, adopted a relevant Resolution at UN General Assembly for the Protection of Human Embryo from Genetic Manipulations, just before his Death, on 2004/2005. The move was Supported also by former USA President GW. Bush, who had already Adopted a Strong Relevant Measure, Prohibiting Federal Funding to Genetic Manipulations of Human Embryos from August 2001, and, following his Brillant Re-Election, he also Opposed his Veto to an Opposed, deviationist Draft Bill, from a Dems'-controlled Congress, after 2005.]
------------------

=> Finally, observing anew "the Fundamental Questions raised by ...Recent Technological Developments", particulaly on "the Ethical and Legal Challenges raised by ...Emerging Genome-Editing Technologies", CoE Topicaly reminded Today  its December 2015 Decision to "Examine" those "Challenges", and to "use" the "Principles laid down in the Oviedo Conention", (Comp. Supra), also "for the Debate called for at International Level", (as it's also foreseen "in its Article 28" on the "Need for such Debates").
___________________________

=> Will, new US President Don Trump, and China's President Xi Jinping, be Inspired by the Firm Stance on basic Human Rights' Principles, that showed recently their Competent Authorities, (Comp. Supra), and Reminded also the PanEuropean CoE Today, (ibid), when they will Meet Together for a Long Working Diner, also on other Topical Global Issues, as Trade, etc, at the Conclusion of the on-going "G20" Summit in Argentina, Saturday Evening in Buenos Aires ?

In Fact, the Political Developments in Key Countries such as Brazil, and also Argentina itself, partially Italy, etc, where New, Conservative Leaders of the Right have been notoriously Elected by the People, might, eventually, Facilitate even a much Wider common Stance for BioEthics inside the "G20" Summit.

But, at any case, at least President Trump should realize that it's Important Not to Leave such Key Issues to some Shady Manouvers mainly by Obama's "Socialist" a.o. Lobbies, (Comp. Supra), which still exert Pressure for Technocrats' desiderata to be Imposed against People's basic Human Rights, with Dangerous Threats for Humankind's Future.

And the Precedent of former US President GWBush's unexpectedly Brillant Electoral Win, Back on 2004, (a Fellow Conservative himself), against the Dems' "Socialists", with a 3 Millions Votes - Large Margin, mainly over his Solid and Principled Stance on the Protection of Human Embryos from Genetic Manipulations by greedy Technocrats, proved, once again, that there is an Important, yet untapped Potential throughout all those "Evangelicals", "Born Again", and various Other Christians, or simply Grassroots American People notoriously living at USA's "Heartland", the Mobilisation of whom can become a Game Changer in view of the Next, 2020 US Presidential Election, which will be the most Crucial Test. for USA's foreseable Future, (but, perhaps, also of the World).

At any case, let's hope that this Argentina Meeting will help, if not an immediate Agreement, between the North American and Chinese Presidents, Strong on BioEthical Principles and Values, for the sake of both their People and all Humankind, at least a useful Preparation for such -much needed- Positive Developments asap.

Even the Sad news about the Death of Historic former US President (1989-1993) George H. Bush Senior, aged 94, (shortly after his inseparable Wife, Barbara, passed away, earlier this Same Year), anounced by his Son, GWBush junior, himself former US President twice (2001-2009), can be read as a Symbol : Twice vice-President with Ronald Reagan, CIA Director, Ambassador to the UN, etc., GHBush, (who oversaw the End of "Cold War" and Germany's peacefull ReUnification, etc), had also served as USA's Liaison with ...China !

And we shall never forget that Night of Autumn 2004, when all Polls were giving Only an UnCertain  50 - 50 % Draw to his Son, GWBush, on his Re-Election attempt, until Late Evening, making Father Bush to urge him to go to Sleep, overNight, in order to be Ready for Tomorrow Morning, himself staying Awake throughout all that exceptionaly "Long" Night. Until he was Surprized to Find that, UnExpectedly, the Young GWBush had just Won with a Crystal-Clear + 3% Margin, after a Big Number of USA Heartland's People, (Christians and others), had suddenly Decided to Massively go Vote for his Son, when it became Clear that he really intended to keep his Promise to Protect Human Embryos from Genetic Manipulations by Technocrats, as he realy did, later-on, Marking the Importance of Key BioEthical Issues for simple but genuine American People, then, as, Hopefully, also Now...
Nowadays, it's for conscious People, and their Elected Authentic Representatives, to SafeGuard the Independence, Security and Freedom of Natural Human Biths, instead of Abandoning the crucial issue of Human Beings' Reproduction to Artificial Manipulations controlled by a Handfull of Technocrats, (Comp. Headline PHOTO/Patchwork).

Several conscious and important Intellectuals have already Warned for the Need to Prevent such Dangers to Slyly Impose a Monstruous AppartHeid, which Threatens to be the End of Humankind, (Comp., f.ex., inter alia, also : Aldus Huxley : "Brave New World", Eugene Zamyatin : "We", Mary Shelley : "Frankenstein", HGWells : "Time Machine" + "The Island of Dr. Moreau", etc).
Today, it's, obviously, for Presidents Don Trump and Xi Jiping to decide first, as well as for the International Community at large, in a really Democratic, Transparent, Well-Informed, Efficient and Timely way, and Not for a Shady Powerfull Lobby of Misleading Technocrats, Hypocritically pursuing, in fact, their selfish interests, badly Hidden behind a Fake Smokescreen, (Comp. above-mentioned Facts)...  
Nowadays, it's for conscious People, and their Elected Authentic Representatives, to SafeGuard the Independence, Security and Freedom of Natural Human Biths, instead of Abandoning the crucial issue of Human Beings' Reproduction to Artificial Manipulations controlled by a Handfull of Technocrats, (Comp. Headline PHOTO/Patchwork).

Several conscious and important Intellectuals have already Warned for the Need to Prevent such Dangers to Slyly Impose a Monstruous AppartHeid, which Threatens to be the End of Humankind, (Comp., f.ex., inter alia, also : Aldus Huxley : "Brave New World", Eugene Zamyatin : "We", Mary Shelley : "Frankenstein", HGWells : "Time Machine" + "The Island of Dr. Moreau", etc).
Today, it's, obviously, for Presidents Don Trump and Xi Jiping to decide first, as well as for the International Community at large, in a really Democratic, Transparent, Well-Informed, Efficient and Timely way, and Not for a Shady Powerfull Lobby of Misleading Technocrats, Hypocritically pursuing, in fact, their selfish interests, badly Hidden behind Fake Smokescreens, (Comp. above-mentioned Facts)...  
Many Facts show that, either they'll guarantee the Respect of current Principles OutLawing Genetic Manipulations on Human Embryos transmissible to Future Generations, or it will be, sooner of later, the End of Humanity as such, (Comp. Supra).
(../..)

-----------------------
BRIEF NEWS
00:00 - 08.05.2019

00:00 - 23.04.2019

00:00 - 01.04.2019

00:00 - 04.03.2019

00:00 - 29.01.2019

00:00 - 08.12.2018

00:00 - 09.07.2018

00:00 - 31.05.2018

00:00 - 26.12.2017
Statistics
Visitors: 32823125
Archive
Login Form
Other Menu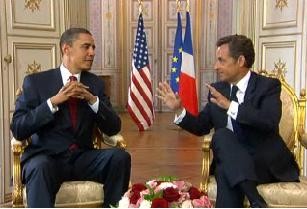 La Turquie, test-clé d'Independance de l'Europe face aux USA, les aménant de chercher en commun des nouvelles idées pour se mettre d'accord ?  
 Le débat, amical mais clair, entre les Présidents Américain et Français, Obama et Sarkozy,  la veille des elections européennes du 7 juin 2009, a montré que la question controversée sur la démande de la Turquie d'entrer dans l'Europe est actuellement le point central et le test le plus pertinent de l' indépendance de la France et de l'Europe par rapport aux Etats Unis.   
 Les electeurs européens, aussi bien en France qu'ailleurs en l'UE, auront une seule chance à trancher, ce dimanche 7 juin 2009, en choisisant leurs eurodéputés pour la période 2009 - 2014, car après ca risque d'être trop tard, vu que tous ceux qui suivent les affaires européennes dépuis des décennies savent qu'en réalité, le moment des décisions sur la Turquie viendra au plus tard en 2013, date rétenue dépuis longtemps pour une importante révision des "Perspectives Financières" de l'UE qui reflètent des choix Politiques fondamentaux.

    Le Président français, (récement encore représentant de l'UE, dans laquelle il joue un rôle important, ensemble avec la chancelière allemande Merkel, et autres leaders européens, ayant une influence notable auprès des Citoyens Européens, comme les derniers sondages montrent), réagissant à la repétition, par le nouveau Président Américain de la vieille position traditionelle de l'Washington poushant toujours vers la démande de la Turquie d'entrer dans l'Europe :

     - "Je ne peut pas laisser détruire l'Europe, (qui) est un élément de stabilisation du Monde", réponda Sarkozy. "J'ai dit au Président Obama que pour moi il était très important que l'Europe ait des Frontières", a-t-il souligné, confirmant la position Franco-Allemande commune, récemment rappellée ensemble avec la Chancellière Merkel.

    - "Il y a une différence (entre France/EU et les USA)...  sur les modalités. La position traditionnelle des Etats-Unis d'Amérique, c'est l'intégration" de la Turquie au sein de l'UE. "C'était la position du Président Bush, du Président Clinton, de tous les présidents américains".     
- "La mienne vous la connaissez : Ce n'est pas l'intégration dans l'Union Européenne. Mais j'ai proposé que nous réfléchissions, l'Europe, la Russie, la Turquie à la création d'un Espace Economique et de Sécurité en commun", a ajout Sarkozy rappelant son invitation de créer quelque chose de neuf et mieux adapté.

    Mais, "cela ne veut pas dire qu'il faut repousser la Turquie dans les ténèbres. La Turquie est un allié dans l'OTAN, (et) une Passerelle entre 2 Mondes, voilà quelle est la meilleure modalité. C'est cela dont nous avons parlé", revela-t-il. Si "nous avons une Différence sur les Modalités, nous n'avons pas une différence sur l'Objectif : Faire de la Turquie un élément de Pont entre l'Orient et l'Occident", Sarkozy assura Obama.

    - "Laissez-nous au moins une légère divergence sur un sujet, cela vous permettra de bien réfléchir pour les prochaines échéances", ajouta Sarkozy en réponse à un journaliste de l'opposition Socialiste qui avait soulevé la question de la Turquie, en la melant (comme un lobby turc notoirement essaie de faire pour exploiter la manipulation de quelques Arabes, la Civilisation Historique desquels fût pourtant detruite par l'ex-empire Ottoman-Turc) avec une question tout à fait différente : celle de la voile islamique (!), avec laquelle elle n'a rien à voir.

    - "Sur la Turquie, Monsieur, vous appartenez à un journal ...qui a appelé à voter, au moment de la présidentielle, pour mon adversaire.... Quel était votre argument à ce moment-là ? Vous disiez : « Attention, Nicolas Sarkozy va trop s'aligner sur les Etats-Unis d'Amérique », et je vois que deux ans après vous dites : « Ah, il y a un sujet sur lequel le Président Obama et le Président Sarkozy ne sont pas d'accord » Cela devrait vous rassurer, Monsieur" , réponda-t-il, en faisant sourire même le président américain, (et laissant entendre que trancher définitivemen la controverse sur la Turquie pourrait être au coeur de l' Elections Présidentielle  en France pour 2012 )
-------------------
    - "Ce que les Etats-Unis peuvent faire, c'est encourager ....TOUT PROCESSUS qui permettra à la Turquie d'être convaincue qu'elle a des amis, que ce soit la France, les Etats-Unis ou l'Europe", réponda Obama, apparamment n'excluant pas, a priori, le point de Sarkozy sur la création d'un espace commun d' économie et sécurité entre l' UE, la Turquie et la Russie (v. supra).

    "Les Etats-Unis ne sont pas membres de l'Union Européenne, nous ne pouvons pas dicter si un pays quelconque adhère ou n'adhère pas à l'UE"; Obama a admis, parlant de la "Turquie, (sur laquelle) le Président Sarkozy et moi nous sommes entretenus sur ce dossier avant".  "Maintenant le Président Sarkozy représente un Etat membre de l'Union Européenne et il a une position différente", opposée à démande turque d' entrée dans l'UE.    
 "La Turquie par contre est un allié de l'OTAN très important. ...La Turquie a fait connaître son intérêt à une intégration croissante avec l'Europe et nous (USA) encourageons cette attitude. J'ai souvent dit que l'adhésion de la Turquie à l'Union européenne serait importante".     
"Mais, (en tout cas) je crois qu'il est important de noter que le Président Sarkozy appuie fortement le travail que la Turquie fait au sein de l'OTAN et je crois qu'il s'intéresse à une intégration économique plus intense avec la Turquie". (Ce qui pourrait se faire, justement, avec un "parténariat privilegié" adéquat et/ou l'idée de créer un espace commun EU - Turquie - Russie  : V. supra).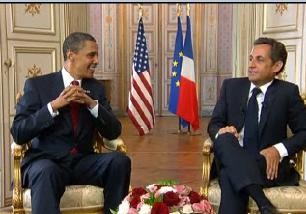 Est-ce que l'effort du Président de la France, soutenu par la chancelière Allemande et l'opinion publique de la plupart des Citoyens Européens la-dessus, de trouver un accord entre l' Europe et l' Amérique sur la Turquie, en proposant de sortir des chemins battus et créer du neuf, en etablissant "un Espace Commun d' Economie et Sécurité" (v. supra), suffira de calmer un lobby traditionaliste à quelques bureaucrates de Washington DC, datant dès l'époque de l' ex-"Guerre Froide", beaucoup plus ancien que le nouveau Président vénu de l' oxygen des "grands lacs" près de Quebec du Canada : Chicago, connu comme "la ville du vent" nouveau ?
-----------------------------------------------------------------------
Le Prémier Ministre Fillon appele à "faire vivre le Rève Européen"
------------------------------------------------------------------------  
 Seul l'avenir le dira. Mais, entre-temps, l' Europe ne peut plus attendre et perdre encore plus du temps et d'energie vitale sur la démande controversée de la Turquie, qui a notoirement menacé d'arrêter l'édification européenne dépuis 1999-2005 :

    Comme le Premier Ministre François Fillon a clairement dit, un peu plus tôt cette semaine, dans un discours éloquent sur les enjeux de l' Election Européenne de ce juin 2009 (V. résumé envoyé aux adhérents d'"EuroFora"),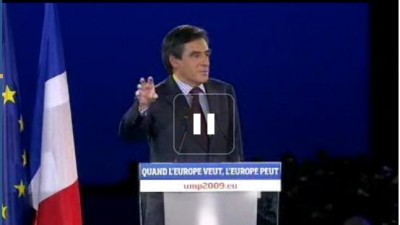 - "S' abstentir, c'est laisser à la Technocratie le pouvoir de dominer" la vie des Citoyens européens, qui devraient prendre l' Europe en branle le corps", et commencer d'agir par toutes les voies politiques démocratiques, prennant conscience que "l' Europe c'est Nous, (i.e. les Citoyens), et "Pas eux !" (i.e. les Technocrates), selon une image symbolique.

    - "Je me souviens de l' Europe obligée de faire Silence, (au Passé), quand "les Grands" décidaient de son sort", rappela Fillon.  "Je me souviens de l'Europe divisée, de l' Europe dominée" par d'autres, '"de l'Europe appauvrie""Je me souviens de Berlin occupé, muré, divisé comme un butin qu'on tire aux dès. Je me souviens du Silence de Varsovie. Je me souviens du Silence de Prague"..   
 - "Nous, les Européens, nous avons bien failli sortir de l' Histoire, et dévenir, pour du bon, les dès d'un jeu joué par d'autres".     
- "C'est pourquoi je ne peux pas concevoir une Europe qui ne serait pas Souveraine, une Europe qui ne serait pas Maitresse d'êlle-même", aujourd'hui et démain, martella-t-il. "Le Monde s'est habitué trop longtemps à une Europe faible, que l'on pouvait traiter avec condescendence".  
 - "Le moment est venu de rélever le défi : Le moment est vénu de montrer que, nous les Européens, avons décidé d'être débout, et d"être nous-mêmes".     
"Dépuis 2 ans (i.e. dès les Elections Présidentielles de 2007), avec Nicolas Sarkozy, nous avons oeuvrer pour relever notre Identité Nationale (de la France), dont nous sommes fiers. Et bien, l'' Identité Européenne mérite tout autant, elle qui prolonge les Génies de nos Nations".


    - "Je crois à la présence d'une Civilisation Européenne", déclara Fillon, largement applaudi par des milliers de personnes ayant entendu une série des Musiques entremelées characteristiques de differents pays européens, et des images lumineuses géantes avec des extraits symboliques de Goethe, de Victor Hugo, de Shakespeare, et d'autres auteurs italiens, espagnols etc celebres à travers l'histoire.

    - "L' Humanisme, la tolerance, la Liberté de la Conscience. La Solidarité. L' Etat de Droit. La confiance placée dans la Science, l' Innovation, le progrès. Toutes ces Valeurs, elles disent clairement où commence et où s'épanuit cette Europe" que nous voulons, observa-t-il.

    En harmonie avec les positions soutenues par le Président du Parlement Européen, eurodéputé allemand, Hans Gert Poettering, et la Chancelière allemande, Angie Merkel, sur la "Dignité Humaine" au coeur des "Valeurs de l' Europe" moderne. Ce qui fait qu'" avec un Elargissement sans fin", même vers la Turquie, c.a.d. "sans Frontières, l' Europe Politique, l' Europe des Valeurs et l' Identité européenne" ne peuvent pas exister, comme a dit aussi le Président francais, Nicolas Sarkozy, recemment à Berlin.

    Fait important : Cette observation de Fillon a été faite le jour-même que le Comité des Ministres du Conseil de l'Europe à Strasbourg concluait une semaine de réunion semestrielle sur les Droits de l'Homme, qui a examiné un grand nombre d'affaires des pires Violations (pex. Tuéries scandaleusement non elucidées, Persecutions et privations arbitraires de Liberté, personnes portées "Disparues", Tortures et "traitements inhumains et degradants", Usurpations illégales des Maisons et Patrimoines privées de Réfugiés, etc., pour lesquelles la Cour Européenne a condamné la Turquie dans plusieurs jugements, dont on attend toujours l' application)...

    - "C'est pourquoi un Elargissement sans fin de l' Europe ne peu pas être un objectif en soi. Parce qu'il ne peut que diluer l' élan européen, et detruire l' Idéntité Européenne"

    -" Voilà pourquoi nous disons, très sereinement, que nous ne sommes pas favorables à l' adhésion de la Turquie dans l'UE", conclua le Premier Ministre de la France; largement applaudi par des gens qui soulevaient le drapeau européen.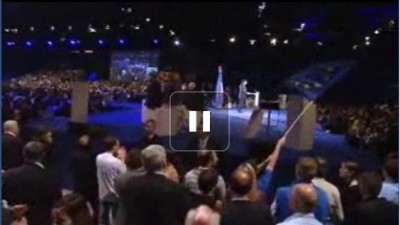 "Ce n'est pas un Slogan de meetings. Ce n'est pas la marque une "Hostilité" au régard de cette grande Nation (i.e. la Turquie), qui doit être étroitement associée à l' UE", pex. par un partenariat priviliegié, ou une autre formule adaptée.

    - "Mais il lui faut des Frontères à l' Europe, il lui faut des Frontières stables, qui lui permettent de renforcer son Unité et son Identité", a-t-il expliqué.

    - "Alors, c'est au nom de cette Europe charnelle, que je m'engage avec vous. Mais, cette Europe-là, ne peut avancer qu' à une seule Condition : celle de l' Europe Politique".

    "Nous avons longtemps douté qu'elle soit possible : Aux années 1970, Henri Kissinger (le notoire ex- Secretaire d'Etat Américain aux affaires etrangères, consideré, à tort ou à raison, comme chef d'orchestre du renversement du Président Allende en Chili, de l' invasion militaire de la Turquie à Chypre, etc), disait, avec une ironie blaissante : - "Ah, l' Europe ? : Quel numero de Télephone ?..." Pendant les 6 mois de la présidence française de l'UE, (7-12/2008), Henri Kissinger n'aurait aucune difficulté de rejoindre l' Europe !", observa-t-il en suscitant des nouveaux applaudissements nourris.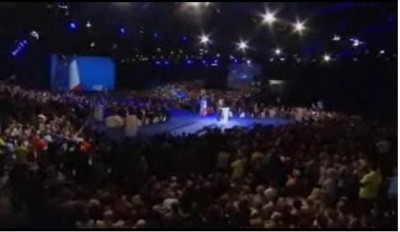 "J'au vu l' Europe Politique se dresser, et prendre ses responsabilités : L' Europe Politique c'est celle qui agit sans délai, et avant les Etats-Unis, pour stopper des faillites Bancaires qui s'enchaînent, qui nous auraint plongés dans une Depression pire que celles des années 1929. L' Europe Politique est celle qui, maintenant, doit mettre un fin à un Capitalisme Financier, qui a perdu sa boussole. L' Europe Politique est celle qui a réussi d'etablir le règles les plus ambitieuses au Monde dans la lutte contre le rechaufement Climatique. Samedi, nous celebrons l' anniversaire du debarquement de la Normandie, où nos amis Américains ont pris une part décisive à nôtre libération. Mais, en décembre 2009, à la Conference (Mondialle) de Copenhague, c'est nous les Européens, qui allons leur montrer le chemin vers cet avénir commun" pour la sauvegarde de l'Environement naturel. L' Europe Politique c'est celle qui, en août 2008, lorsque la Guerre faisait rase entre la Russie et la Géorgie, s'est interposée pour imposer la Paix. Et c'est elle qui doit, maintenant, se doter des moyens Militaires de se défendre par elle-même, pour elle-même", ajouta-t-il en évoquant clairement la création d'une Défense Européenn Autonome.
    "L' Europe Politique c'est celle qui doit bâtir des grands champions Industriels Européens, comme nous avons fait, auparavant, pour (l'avion) Airbus ou (la fusée) Ariadne. C'est celle qui doit exiger la Reciprocité dans les rlations Commerciale avec nos grands partenaires", sans Dumping Social ou Environmental, ni autre Concurrence Deloyale. "C'est celle qui doit se doter comme objectif d'être "le Continent de l'Esprit", réunissant les plus grandes Universités du Monde, en multipliant les Connexions, entre Scientifiques et étudiants."

    "Nous respecterons nos engagements, jusqu'au dernier", souligna le Premier Ministre de la France, peu après que les candidats-eurodéputés de la coalition Gouvernementale (UMP : Mouvement pour la Majorité Présidentielle) ont signé solennement, devant plusieurs milliers des Citoyens, une spectaculaire pancarte-géante avec "7 engagements" pour les Elections Européennes du 7 juin, auxquels figure aussi l'engagement de "s'opposer à l' adhésion de la Turquie dans l'UE".

     - "Parcque ce respet des engagements est une exigence si nous voulons rétablir la Confiance entre les Responsables Politiques et les Citoyens", conclua Fillon, la veille de ces Elections Européennes de juin 2009, après les Abstentions Majoritaires de 1999 et 2004, suivies de 3 "NON" à 3 Euro-Réferenda dépuis 2005, (dates auxquelles, quelques gouvernements du Passé, avaient donné le statut d'un "Candidat" et commencé des "Négotiationa d'adhésion" avec la Turquie, suivies d'un blocage sans précedent de l' édification européenne)..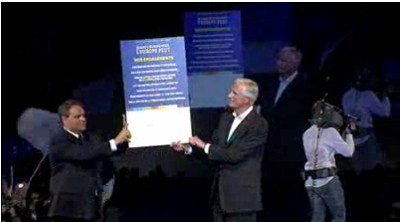 "Nore Europe n'est pas n' importe quelle Europe : L' UE Technocratique n'est pas la nôtre. ... L' UE sans Frontières n'est pas la notre. L' UE desincarnée n'est pas la notre". "Nous portons une idée de l'Europe" qui "n'est pas celle des Statistiques et des Bureaux(crates). L'Europe ce n'est pas qu'une Monnaie. Ce n'est pas qu'un Marché. économique".

- "L' Europe c'est d'abord une Culture. L'Europe c'est une Histoire", a-t-il dit, largement applaudi.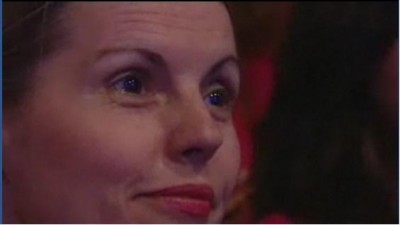 "L'Europe c'est une rencontre entre des Nations qui sont Millénaires et qui sont Brillantes. L'Europe c'est Paris. C''est Madrid. C'est Prague. C'est Londres. C'est Rome. C'est Varsovie. C'est Berlin. C'est Vienne. C'est Athènes : Quant on énonce ces Villes, alors on "sent" nos Héritages et nos Cultures entremelées qui circulent dans nos veines".

    - "Je suis Européen, parcque profondément Français, je sais ce que je dois aux influences de l' Atlantique et de la Méditerannée. J'aime ces Traditions qui offrent à chacun des nos Nations leur éclat. .. J'aime ses saveurs, ses paysages divers. Ils sont également miens, ou, plus précisement, je suis également fait d'eux. Je suis Européen, car, Français, j'aime l' Europe ouverte vers l' Amérique, vers l'Orient, vers l' Maghreb. J'aime les quais de Vénise, ceux d'Amsterdam. J'aime les quais de Thamise où sont vénues pendant des siècles s'amasser les richesses et les nouveautés du Monde. J'aime l' Europe curieuse. L'Europe qui rêve des lointains : L' Europe de Vasco de Gama, de Magelan. de Bougainville, de Charcot, de Monot... Cette Europe qui, aujourd'hui, s'élance vers l' Espace. Je suis Européen parce que Français, j'aime l' Europe qui prospère et qui invente. J'aime l' Europe des Trains à Grande Vitesse. J'aime l'Europe des Satellites et des Fusées. L'Europe de la Mode et des Atéliers d' Artistes. L'Europe des Grands Laboratoires, des Ingéniers. des Entrepreneurs, des Grands Architèctes, des Traditions Ouvrières. Comme rançais, j'aime l' Europe qui dit "NON" à la Tyrannie et qui se soulève à l'appel de la Liberté", a-t-il dit en

 
"Je me sens lié à ces femmes et ces hommes sans nom, qui ont levé la tête, et qui ont sécoué le joug sous lequel .. on les avait fait pliér", dit-il en évoquant pex.. la Révolution Française de 1789, le Siècle des Lumières, l'appel du Général de Gaulle contre l'Occupation NAZI, et les pires heures obscures qu'un  "Fascisme" ou "Communisme" devoyés, suivies de la Guerre Froide avaient plongé l'Europe au Passé.

"Ils sont des millions, ces Héros Anonymes de notre temps, que nous croisons sans le savoir dans nos rues et nos places. Et je ne peux pas concevoir l'Europe sans eux, et sans tous ceux qui poursuivent leur combat contre l'arbitraire et le fanatisme", ajouta Fillon. Faisant pex. rappeler un récent Film allémand, primé au Festival de Vénise, qui décrivait la vie d'un cadre à l'époque d'un régime oppressif, qui avait été chargé d'espioner la vie privée et familiale d'un couple soupçonné d'être dissidents politiques, mais, ému par leur honnêteté humaine et leur sacrifice pour sauver d'autres, a preferé risquer sa place et sa propre liberté pour les sauver, sans même qu'ils le sachent, condamné dépuis à faire un bas boulot d'anonyme perdu dans la foule..


"Quand je vois l'Europe moderne, je vois les résultats de l' Audace de ces hommes qui ont brisé les traditions de conflit et de violence. Je vois des nations soudées autour d'une monnaie unique et protectrice. Je vois 27 jeunesses appelées de grandir ensemble, sans défiance. Je vois 27 peoples unis, qui nous interdisent de jouer les blazés ou les indifférents".

Jettant "un régard lucide sur les errements de la construction européenne", Fillon a observé que "l' Europe n'a pas bésoin d'être idélisée pour être ce qu'elle est ; Cad. une aventure humaine, avec ses faiblesses et ses forces".

"Vous voulez que l' Europe agisse ? Fixez-lui des objectifs clairs. Vous voulez la Démocratie ? Agissez en Citoyens. Vous rédoutez la prétendue Bureaucratie des Bruxelles ? Alors renforcez, par votre Vote, les instances élues au Parlement Européen" qui sont chargés de la contrôler.

- "Si nous voulons faire vivre "le Rêve Européen", .. alors nous avons tous le dévoir de l' engagement", a-t-il conclu, appelant de "engager pour le drapeau tricolore et le drapeau étoilé, car ils symbolisent tous les deux la fierté de nôtre nation et la force de nôtre union".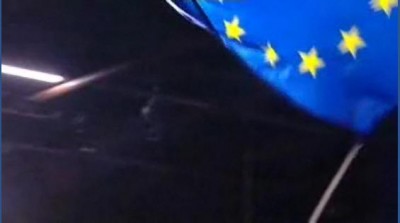 Polls