Home

newsitems

Cyprus People ask Cristofias to resign after Iran/Syria Explosives' drama and Geneva UN/Turkey Talks
Cyprus People ask Cristofias to resign after Iran/Syria Explosives' drama and Geneva UN/Turkey Talks
Tuesday, 19 July 2011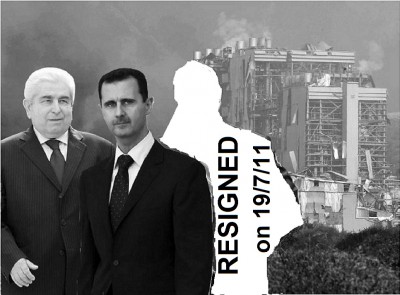 (Photo from Cyprus Media)
 Dangerous and tricky games played with Syria's Bashar Assad, Iran and Turkey, sometimes to the detriment of EU's interests, added to a growing series of Corruption, Nepotism and Arbitrariness' Scandals, which already led to the resignation of Defense and Foreign Ministers, as well as of the Head of the country's Defense, after other Top Officials appointed by Cyprus' President Cristofias, including his former Head of Cabinet and the former Director of the Secretariat for the forthcoming EU Presidency by Cyprus in less than a year (July 2012), recently aggravated by a controversial handling of his Geneva Talks with the Turkish side under UN Secretary General Ban Ki Moon's auspices, followed by a huge Deadly Explosion at a Military Base, which killed 13 People, including the country's Naval Defense's Head, and seriously damaged the most important Electricity Plant, triggering unprecedented, spontaneous Mass Demonstrations by many Thousands of People, gathered every Night out of his Offices to ask for his Resignation, stimulated, instead of discouraged, by clamsy attempts to slander them, attack them by Police with Gas, Clubs, Arrests, or even organize a failed Counter-Demonstration, etc. obviously risk to cost him his job after 3,5 Years or reign, since March 2008, even before his forthcoming normal Exit from power towards the end of next year.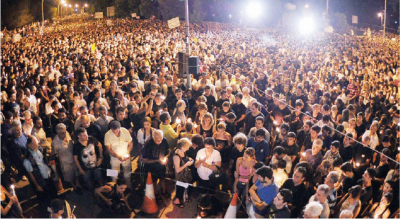 "- "Cristofias Resign, you and your Ministers !", recently became the most Popular slogan for impressive Mass Demonstations by a Majority of mainly Young and educated People in Cyprus, as well as many independent Media in the Mediterranean EU island, shortly after various Popular risings ousted Presidents Ben Ali in Tunisia and Mubarak in Egypt, and still struggle top get rid of controversial colonel Kadhafi in Libya as well as Bashar Assad in Syria, who notoriously refused to resign and reacted violently, progressively leading even to a growing number of killings in both countries, obliging Europe and the International Community to change an earlier friendly stance and start either intervening in order to save the People's lives and freedom, as in Libya, or at least to Condemn Oppression and ask for International Investigations, as in Syria, etc. But, pointing at the Constitution of Cyprus, most Critics feel that it's rather by triggering a Criminal Procedure for committing "any Dishonoring or Infaming Offense" that Cristofias could be immediately Suspended from his job, and definitely lose it if he's found guilty, with Elections for a New President of Cyprus being organized in 45 Days.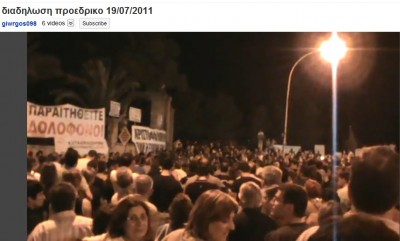 Even if Cristofias' former Communist and later "Socialist" Party, AKEL, now led by a younger leader, managed to limit losses in June's Parliamentary Elections, (losing only some - 1,5% in real terms of registered Voters), nevertheless, the main Opposition party, the ChristianDemocrat/EPP's DHSY won some +2% in real terms, while Abstentions .. Doubled, growing from 10% up to 21% for the first time in the History of Cyprus where voting is obligatory,  and the Leader of EDEK Party (SocialDemocrats), John Omirou, who had resigned from the Government over Political Disagreements mainly on the handling of Cyprus' issue vis a vis Turkey, succeeded to be recently elected as the New President of the Parliament, thanks to growing Disagreements between Cristofias and also some MPs from other Parties, as the "Greens" and mainly from DHKO Center party, the Last tremaining, but Uncertain Ally in the Coalition which had previously helped Cristofias to become President despite only a tiny, +1% difference from his Competitors initialy, so that now, his Political Backing has already fallen down to a Minority, and risks to drop even Lower and be totally isolated in the forthcoming Days, (particularly if he doesn't meet the new conditions put by DHKO), since 3 out of 5 Parties who had formed in 2008 the Coalition thanks to which he got the Top Job : EDEK, "Greens" and "EuroParty" ("EuroKo") have already left him alone, as well as some MPs from DHKO, which is currently searching its way.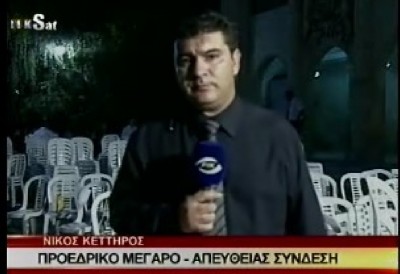 Isolation became spectacular on July 19, when Cristofias was exceptionaly left alone, at a traditional Annual ceremony of great National importance for all Cyprus, only with some members of his own Party, AKEL, with the sole exception of DHKO's leader Carogia, since all other Leaders of Cyprus' Political Parties refused to accept his invitation, (f.ex. DHSY's Anastasiades, EDEK's , EUROKO's Sylouris, "Greens" Perdikis, ELAM, etc. were astonishingly Absent), as well as the Parliament's President, Omirou, and even the Head of Cyprus' Christian Church, Archibishop Chrysostomos B, (who had previously worked for a rapprochement with Christian Catholic Pope Benedict XVI), and various other mainstream Personalities, who, for the 1st time, refused to join Cristofia in his Palace, still surrounded by a Huge and Loud Croud of many Thousands of People asking for his "Resignation", necessitating a heavy Police protection...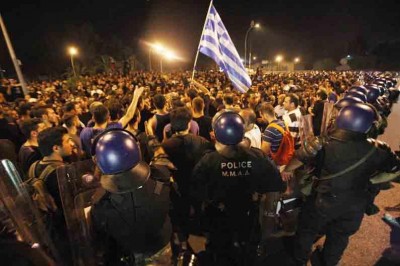 Facts which are expected to push Cristofias, at the forthcoming, July 21 mini-Summit of €uroZone in Brussels to ..desperately try to be, at any price, photographed close f.ex. to Merkel or Sarkozy, in an obvious attempt to give to his remaining voters the false impression that he'd be personally backed even by those EU Leaders against whom he stands politically, (unless they guess the manoeuver and manage to avoid it)...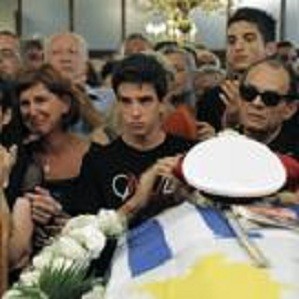 On the contrary, the Young Son of the Head of Cyprus' Naval Forces, Amiral Ioanides, who was atrociously Killed, together with other 12 Soldiers and Fire-Fighters in a July 11 huge Explosion at a key Military Base, which destroyed also Cyprus' bigest Electricity Plant, was, this same Day, .. out of Cristofia's palace, speaking for his "Resignation" and calling for a "real Change" in Cyprus' Political Life, largely applauded by many Thousands of Citizens from various political and social horizons, who have decided to gather Every Evening there until Cristofias "resigns" and "Justice" is done vis a vis all those Responsible for what happened.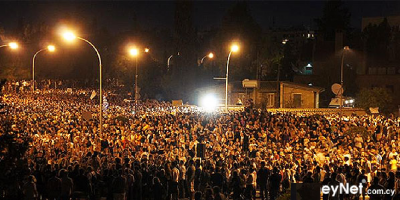 The unprecedented, Deadly and Destructive Explosion, (which risks to have for tiny and semi-Occupied Cyprus similar effects as ... 9/11 in the very much bigger USA, mutatis mutandis), due to a great amount of Dangerous Ammunitions, (which might, reportedly, include even .. 'Depleted Uranium', notoriously threatening Human Health for a long time), which had been shipped from ..Iran towards Syria, back in 2009, before being seized in Cyprus, after US and other EU Countries asked Nicosia to apply UN SC Resolutions on Embargoes against some dangerous items fot Non-Proliferation and Middle East's stability, has already started, and, apparently, risks to provoke a growing political row...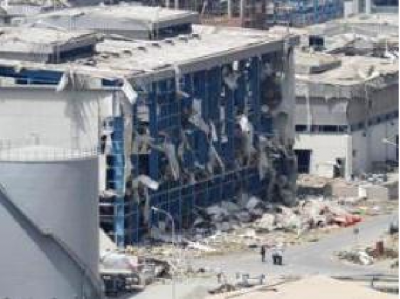 Also because the strange, huge Explosion of Iran's containers, destinated to Syria, in addition to killing 13 Persons and Wounding Dozens more, reportedly were responsible also for another, even more strange ..."implosion" (i.e. a kind of Internal Destruction, without damaging the Buildings' External Architecture) which put out of order, and completely Sabotaged Cyprus' biggest Electricity Plant, nearby, throwing the whole country in an unprecedented shortage of Electric Power, which obliged, initially, to .. Cut the electricity several times each day, with the result to block many People inside Lifts, to throw Cities and villages in the Dark overnight, to shut Air-Conditioning during a growing Heatwave in the middle of the most Touristic period of the Year, etc..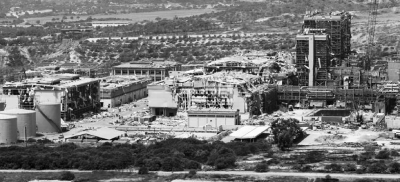 To the point that Cristofia's administration was led, for the 1st time in Cyprus' History, to decide to .. Pay the Turkish Occupation Regime to "import" some unsold electricity from the North, despite its "illegal" nature, which, (according to UNO's SC Resolutions) all Cyprus' Governments persistently denounce everywhere, in order to protect the Unity of the Country against any Turkish Scissionist trends... The move, hailed by Australian former Foreign Minister Downer, UNO's Envoy for Cyprus' ReUnification Talks, was, however, almost unanimously denounced by most of other Political Parties accross the political spectrum, from the Right to the Left, including even by Cyprus' ArchiBishop Chrystostomos, as well as many simple People, Citizens and Media, etc., (some of which, even revealed that, curiously, the Government had silently refused, and at least delayed, a ... German proposal to immediately sent to Cyprus Ships with Eletricity-producing Machines, Experts, etc)...  Moreover, Ankara immediately started attempts to politically exploit that move, by reportedly asking anew to open the Energy chapter in EU - Turkey negotiations, even without meeting any of its well-known commitments, officially undertaken vis a vis the EU when it decided to start lucrative negotiations, to stop discriminating and obstructing against any Ships or Airplanes  which use EU Member Cyprus' Seaports or Airports...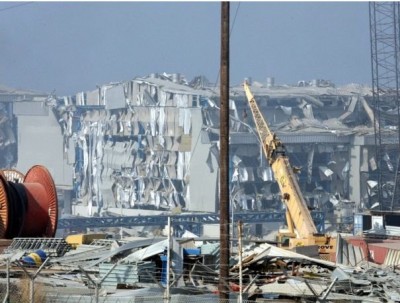 - Well documented Revelations, published by many Media in Cyprus, (almost everyday since the July 11 Deadly and Destructive Blast), clearly proved that the Foreign Minister and President Cristofias' Diplomatic Office Director, etc., had participated, together with the Minister of Defense, to several Crucial Meetings where Ioanides (the killed Head of the Naval Base where the Explosives had been stored since 2009) together with other Army Officers, had repeatedly Warned everyone about the Dangers presented by the big Pile of Containers full of Ammunitions, and vainly asked to send them abroad, or sell them, or destroy them, complaining that they shouldn't just be left uncovered, exposed to a burning Sun !...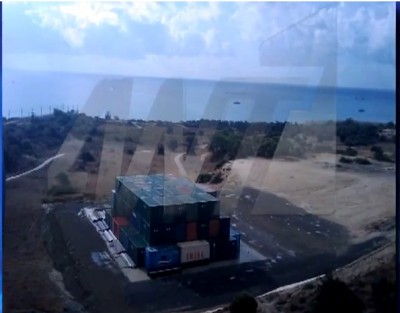 During the last week before the Explosion, (i.e. while Cristofias was at Geneva for Cyprus' Talks with the Turkish side under UN SG Ban Ki Moon's auspices : See NewsReports from the spot, already sent to "EuroFora"s Subscrivers/Donors earlier), all these Top Officials had been even Urgently Alerted and Warned that a Heatwave had started to provoke a big Difformity at several Containers full of Amunitions, which appeared Ready to Explode at any time, from one Day to another, so that Efficient Action to prevent a catastrophe had become, now, a matter of the utmost Urgency....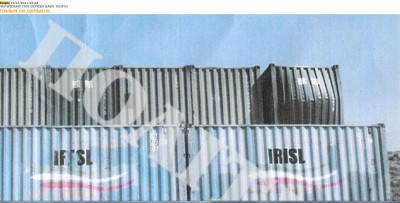 Cristofias should certainly had been personaly informed about all that, since he was at Geneva since Tuesday, July 5, early Evening, where he stayed also during the Next 2 Days : Wednesday and Thursday, July 6 and 7, without anything else to do than to simply finalize the preparation of a Short meeting with UN SG  Ban Ki Moon and the Turkish Cypriot Leader Eroglou at the 3rd Day : Something for which he should normally have to communicate by Phone, Fax, Email, etc. with his Diplomatic Office Director, Pantelides, who knew personally all the Details about the urgency for the Explosives (See supra)...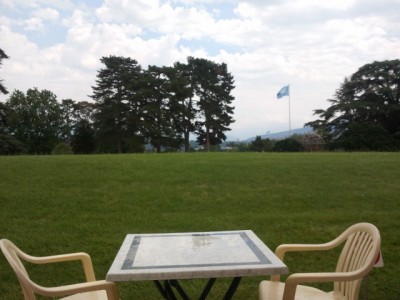 (UNOG)
Indeed, the last meeting on the Ammunitions was reportedly held in Cyprus on Wednesday, July 6, i.e. when Cristofias was simply ... wating in Geneva, back from a Trip to Ukraine previously, for the Time to come, on Thursday, to meet UNO's SG, and should, normaly, have plenty of free Time, (except from a short preparatory Meeting with UN Envoy Downer on Wednesday Evening).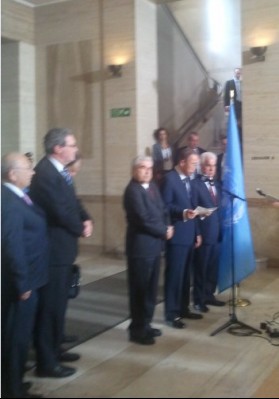 (7/7 : Cristofias looking at "EuroFora", in UNOGeneva, with UN SG Ban Ki Moon and T/C leader Eroglu, UN Envoy Downer, Advisor; former MFA Iacovou, etc)
Nevertheless, all the way long, from 2009 up to the July 11 Explosion, next Monday,  in 2011, several Top Officials, from the Foreign Minister, up to the Attorney General, etc, reportedly informed the alarmed Military Officers that "the President" (i.e. Cristofias)  had not changed his mind, and that, for "Political reasons", the Dangerous Ammunitions still had to continue to be kept there, without doing anything drastic, except from "examining", again and again the technical situation, and throwing some Water to try to "cool" them, from times to times !...

This, inevitably, proved to be at least a preposterous Blunder, if not a pre-meditated killing and destruction, since water (which wasn't even thrown to the "hot" containers but only rarely) could reportedly provoke .... dangerous mini-Explosions of Phosphorus a.o. ingrediants inside those Containers, while, in addition, a Heatwave was aggravating the situation of the already alteted Containers of Ammunitions, from day to day, until they exploded, sending a huge "Mushroom" up to the Sky...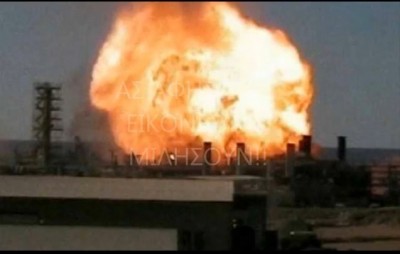 The real Reason for which Cristofias reportedly refused to send Iran's Ammunitions away abroad, (f.ex. in Malta, or Germany, etc), sell them or destroy them, etc., but prefered to keep them, all these 3 Years (2009-2010-2011) dangerously exposed to the Rain and the Sun, without taking any protective measure, even up to the last week, despite several Alerts by the Military, even so Urgent as it was revealed during the week of his Geneva visit (see Supra),  was, according to clear and converging indications from the Foreign Minister (who has just resigned) and various other Documents published these days by Cyprus' Media, that he... didn't want to anger ... Iran and controversial Syrian President Bashar Assad, reportedly because they would threaten to upgrade their relations with the illegal, Separatist, Breakaway Turkish Occupation Regime, controlled by Ankara's Foreign Army, at the Northern Territories of Cyprus, but, in fact, it seems, also because Cristofias, given his own Political Background (as former, long-time "Communist", partly changed to "Socialist" later on) apparently felt "close" to Syrian (if not even Iranian) regime's formerly "Non Aligned" policy, vis a vis "Rich" EU Countries, USA, etc...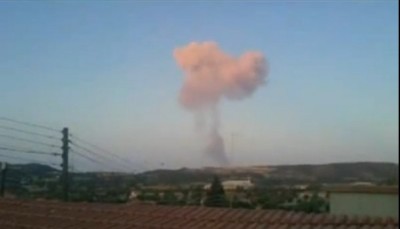 In other words, in addition to a Criminal Blunder, Cristofias is suspected by several Media and many People in Cyprus and elsewhere now, to have prefered even to risk innocent People's Lives, and Cyprus' Electric Power (since the Dangerous huge Pile of Ammunitions was, astonishingly, placed right ...in front of the biggest Power Plant of the Country, which had costed more than 1 Billion €uros to build !), contrary, moreover, to relations with EU Countries, which reportedly had asked Cyprus to take the Iranian Ammunitions away, just in order to please the... notoriously pro-Turkey current Butcher of Thousand of Innocent People, political dissidents, killed or arrested and tortured recently in Syria, the controversial Bashar Assad !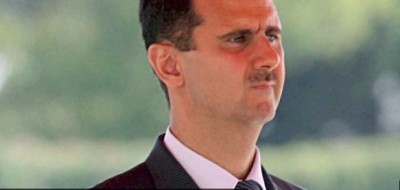 However, neither Iran's, nor Syria's Authorities, reportedly never informed Cyprus about the exact Content inside the numerous Metalic Boxes they send by Ship, but only claimed that  the Containers had "no Arms inside, just Raw Materials" (sic !) ...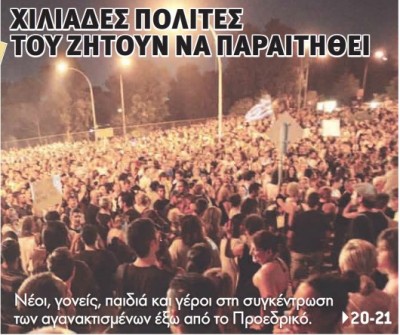 The many Thousands of Cyprus' People crying to Nicosia's streets and in front of Cristofias' offices that "Murderers must be punished", asking him to "Resign", etc., were, indeed, also astonished to even read at the Newspapers, (original Documents attached in copies), that even a Proposal reportedly made by Germany to take care of the Iranian Ammunitions, had been turned down, and rejected, as well as other various possibilities, always, just because Cristofias' policy was to keep the Dangerous Cargo in Cyprus, leaving Syria's President Bashar Assad the impression that he might receive it at the first opportunity... This Tragic Comedy reportedly went as far as to dare proposed to the UN to send the Iranian Ammunitions, destinated to Syria, inside ... Lebanon, (i.e. there where Hezbollah and other controversial groups notoriously search ways to fight against Israel, without UNFIL being able to control at the same time the Borders between Lebanon and Israel, and what might be going on inside Lebanon itself) !...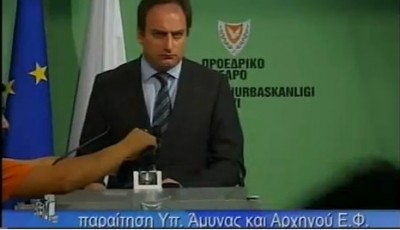 Thus, the Credibility of Cristofias' Spokesman, Stefanou, (who was Boued, angrily, by Families of People killed in the recent Explosion), appeared at least Dubious, and he is seriously suspected to have "lied", according to mainstream Newspaper "Simerini" and other Media, when he reportedly claimed that his Government would have always done what UN rules and officers said, and even tried in vain to get rid of the Dangerous Containers, while, at the same time, f.ex. Germany's proposal to take care of the Iranian Ammunitions was, in fact, rejected (Comp. supra), as Foreign Ministry's sources revealed... Suchl moves obviously aggravated the situation of Cristofia's controversial Spokesman, already stained by various indications of Arbitrariness, including, f.ex. for personally calling the Police on July 19 to Brutally Arrest a Cyprus' Citizen, who was reportedly attacked by many Cristofias Party AKEL Members because he had dared criticize him as a "Pawn" used by others over Cyprus, Turkey and EU issues, as well as for allegedly Prohibiting any other State Official from giving the slightest Information on such Delicate issues to the Public, in order for him to keep the Monopoly of crucial Infos for the whole Society of Cyprus and well beyond, etc. Unexperienced (and therefore, easy to be Manipulated himself by eventually Corrupted even Lower staff) on Foreign, European and International issues, even on Press relations, Cristofias' latest Spokesman, curiously has had no other education than merely a simple BD in ... Zivkof's era Bulgaria, i.e. there where used to go the most Unsuccesful, lower grade Students, while most Cyprus' Youth had numerous Invitations and special Facilities to study in Prestigious other Universities in Athens, Moscow, the USA, the UK, France, Italy, etc., as a kind of "Help" to Greek Cypriot Refugees after the 1974 Turkish Military Invasion/Occupation, (This is contrary to Cyprus' previous tradition to chose well Experienced, Intellectually and Moraly recognized Personalities, such as, f.ex. the latest Cyprus' Spokesman, Dr. Doros Chrysostomides, who is also currently MP and Cristofias' ally, at least until recently, well known among Universitarians in Germany and France, after serving even at the CoE and at the ECHR in Strasbourg for years in the Past, made recently Lectures at Strasbourg's University, invited by Professor Patrick Wachsman, together with various other Key note EU and CoE Speakers (Comp.f.ex.  several Chrysostomides' statements to "EuroFora"s co-founder, as well as by Christofides and many other previous Cyprus' Government Spokesmen, during more than 4 different Governments, 1995-2008, most already published elsewhere in the Past, etc).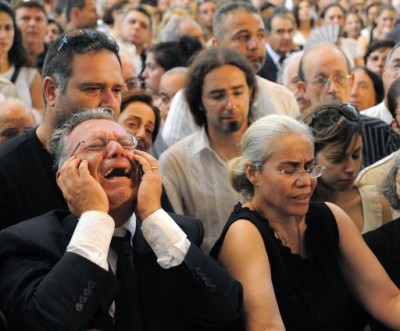 He might be the next Histofias' staffer to be obliged to quit the post he currently occupies, to be added at a growing Series of Corruption a.o. Scandals, as that of the Director of his Office, who resigned after being cought red-handed in abusing of his duties in order to reportedly place many Political "Pals" of Cristofias' Party, to some cushy jobs and prefered roles in the Army and/or the State's Administration, as well that of Cristofias' appointed former Head of the Secretariat due to prepare Cyprus' July-December 2012 EU rotating Presidency, the infamous Mr. Moleskis, who was reportedly found to give cushy jobs, paid by Taxpayers' Money, to his own Daughter, her pal, their friends, to his wife's nephew, and other Clientelist/Nepotist signs of an oviously Unacceptable and socially Dangerous Moral Declin, against which are currently revolted and Demonstating many Thousands of apparently proud and honest Cyprus' People, who peristently ask, gathered every Night in front of his Offices, controversial Cristofia's Resignation and a just punishment for all those Responsible for such Degrading, Anti-Democratic, Counter-Productive and, in fact; Anti-European Scandals, spreading from Nepotism to Corruption, Arbitrariness, and even, now, Deadly "Blunders" (comp. Supra, etc).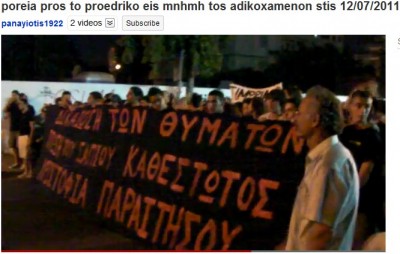 (Cyprus' People Panel, at the Head of a march,  asking "Justice for the Victims of this Corrupted Regime : Cristofia Resign !")

However, another, perhaps even more important, Strange, exceptional Fact, is that Cristofias apparently used the unexplained yet, but Deadly and Destructive Explosion of 7/11, in order to further extend an already unprecedentedly Long Series of ...successive, surprising Postponements  of the Explanations and the full Debate that almost all the Leaders of the Political Parties were initially expecting to have, as usual, inside Cyprus'"National Council", immediately after his latest Geneva Summit with UN SG Ban Ki Moon and the Turkish Cypriot Community Leader, Eroglou, on 7/7 in Geneva, (See "EuroFora"s NewsReports from UNOG, already sent to "EuroFora"s Subscribers/Donors earlier)  :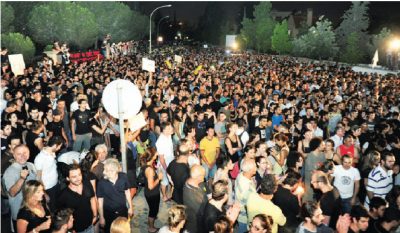 Many were Reportedly eager to hear Cristofias explaining his stance on Fears about eventual "TimeDeadlines, Imposed Arbitrage", Refugees/Displaced persons' Human Rights, etc.,  that Cyprus' Government officialy refuses for UNO sponsored Peace Talks, in order to avoid Hasty, Failed moves which may risk to aggravate the Rift between Citizens and Institutions, particularly in such delicate issues which touch also upon core EU principles and values, of renewed importance after the recent Entry into force also of EU's Lisbon Treaty's Charter of fundamental Freedoms, etc, since December 2009.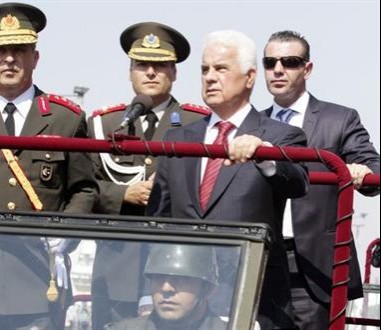 Some are more or less ready to go even further than Cristofias, if really necessary, in various concessions to the Turkish Cypriot Community, and/or imagine some Innovative Deals in certain points, if an overall Solution able to guarantee a real and stable ReUnification of Cyprus can be agreed together. But, his earlier acceptance of a "Rotating Presidency", between the initially 78% Majority of Greek Cypriots and the 18% Minority of Turkish Cypriots, (which does not exist in any Federal State in the World, (but only in some "ConFederal" structures bringing together various States, such as in Switzerland, or in the Pre-Civil War USA in a remote Past, f.ex., which are contrary to UNO's SC Resolutions for a Federal State in Cyprus), has surprised many People, while others are also wondering how small Cyprus, whatever it might chose for its own internal affairs, could dare .. impose to the 27 EU Member Countries, without even asking for their opinions,  a ... President of Turkish ethnic origin, culture, language, religion and even geo-political orientation, possibly f.ex. when, on July 2012 will come Cyprus' turn to chair the EU, while, on the contrary, several among the Biggest EU Countries clearly refuse even Turkey's simple Membership inside the EU... In addition, others seem more concerned about eventually excessive Derogations to Private Property Rights, Freedoms of Movement and Settlement, as well as on risks for serious Criminals' total Impunity, even for Kidnapings, Torture, Murders, etc; of "Missing" Persons whose fate is hidden for many years to their Families, adding to their sufferings and terrorising People (as f.ex. the former NAZI or Argentinian Chunta's regimes reportedly did, etc).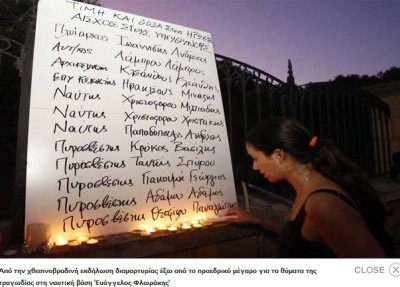 But, Cristofias surprised by his eagerness to return immediately to Cyprus, just a few Hours after his July 7 Geneva Summit with UNO's SG Ban Ki Moon (See  earlier DraftNews from the spot, already sent to "EuroFora"s Subscribers/Donors), while, on the contrary, he exceptionally abstained from organizing a National Council on Cyprus' political issue the next Day, Friday July 8, limiting his contacts with Parties' Leaders only to ... Economic issues !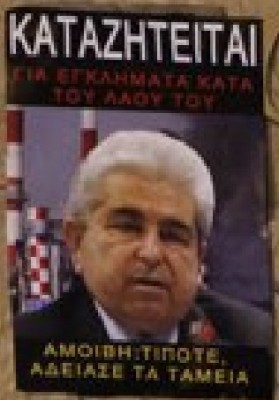 (AP photo) Poster reads: "WANTED For Crimes against his People.
Award: Nothing. He emptied the coffers".. 


Afterwards, he fixed the Date of the National Council for 3 Days later, Monday, July 11, but, suddenly, even this Geneva-related Top Political meeting (that almost all Cyprus' Media anounced "Stormy", because of all oher Parties' criticism), was .. Postponed at the last minute, because of the unexplained yet Explosion at a Military Base (See supra), which, curiously occured the same Day and just a few Hours before the National Council's start, scheduled for 9 o'clock a.m.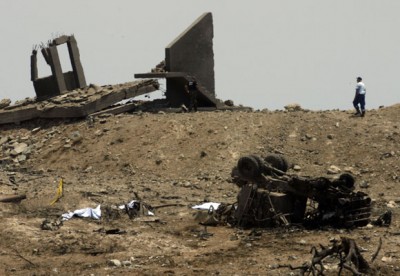 + People were also surprised by another mathematically improbable "coincidence", which was the fact that the Explosion, astonishingly, took place in the Military Base named after "Evangelos Florakis", the former  Head of Cyprus' Defense, who had been killed at an unexplained Helicopter Crash, ...a Decade earlier, i.e. in 2002 at exactly the Same Date as the 2011 Deadly new incident !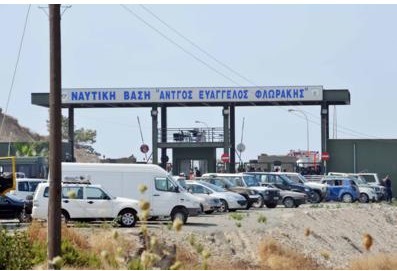 Adding to these Strange, improbable "Coincidences" was also the fact that Florakis had been killed, a Decade earlier, together with another Army Officer, who was a Key person, then in charge of organizing, for the first time, a "Unified Air Defense" between Greece and Cyprus, colonel Demenagas, who curiously died the Same Day, and just a few Hours before, EU Parliament's competent Committee starts to debate and vote, for the 1st time, on a Report of crucial importance for EU's Airspace, which included Civil and Military areas,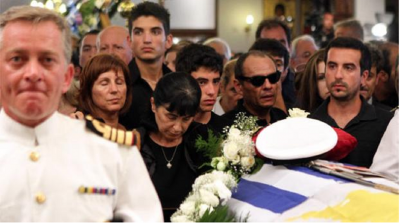 while,  precisely at the 2011 Anniversary of that terrible incident, it is, now, ... the Head of Cyprus' Naval Forces, Amiral Ioanou, who was among the 13 Killed, at a moment when Turkey notoriously eyes Cyprus' Territorial Waters and Exclusive Economic Zone at the South/East Mediterranean Sea, facing Egypt, Israel/Palestine, Lebanon and Syria, where Oil and mainly Gas underSea deposits (of similar importance and Geologic structure as that of Mexico's Gulf, which were estimated by former US President GWBush to cover 50% of USA's Energy needs, as "EuroFora"s co-Founder had already guessed, according to a PanEuropean Geologists' Conference in Strasbourg as early as since 2002, and various other converging Data coming even from earlier : 1998-2000, etc)..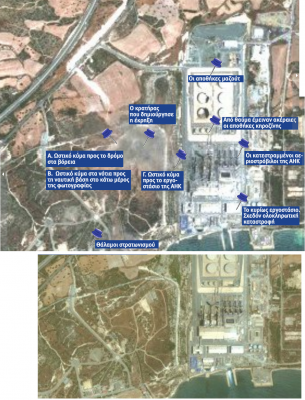 The supplementary "Coincidence" that this same Explosion reportedly destroyed even Cyprus' best Electricity Plant, located astonishingly near the Containers with the Iran/Syrian Ammunitions, pushing the Government to exceptionaly give Money to buy Unsold Electricity leftover from the illegal Turkish Occupation regime, contrary to UN SC Resolutions (that Cyprus' itself routinely evokes everywhere) calling all Countries to abstain from facilitating the task of that Breakaway, Seperatist entity, (and even, as it was found later, after reportedly ...Refusing Germany's immediate Offer to provide Electric Power soon with an equiped Ship ready to sail for Cyprus), naturally added to People's uneasiness..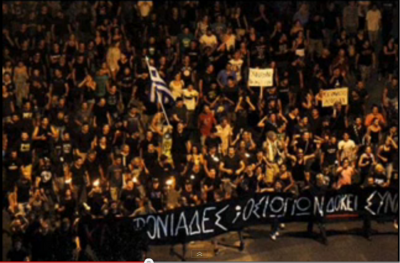 ++ But, not even after all these exceptional incidents, Cyprus' National Council didn't start to Debate the crucial Geneva UNO Summit : Indeed, when Cristofias, at last, met with Political Parties' Leaders, a whole Week later, Next Monday, July 18, unfortunately, almost all the Time of that meeting Diverted its Attention only towards discussing ... the Explosion, and how should be organized an Official Investigation due to search and find all Responsibilities for the unprecedented Tragedy !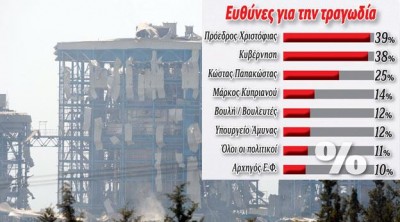 (Polls hold Cristofias as the No 1 Responsible for what happened)

=> Thus, it's now for a .. 4rth time, that the long-awaited Debate on Geneva's UNO Summit with SG Ban Ki Moon on Cyprus' issue, was again Postponed at the National Council, in principle, for the Day After the 21 July's €uroZone Brussels' Summit, i.e. for Friday, July 22, ... more than Fifteeen (15) Days -3 whole Weeks- after the event....
-----------------------------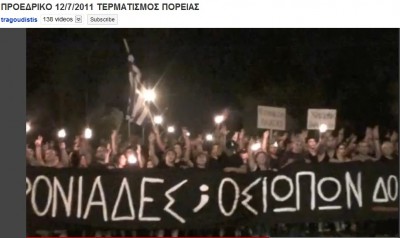 Meanwhile, given the unexpected strength of Popular Protests (See supra), Cristofias was obliged to promise that an Investigation would be done for "Responsibilities on all Levels, including at the Highest level", i.e. his own, as President, apparently not excluding in advance an eventual Resignation and/or even Judicial Condemnation of himself, which would open a way for the Election of a New President, with Fresh and sufficient Political Backing and Popular respect.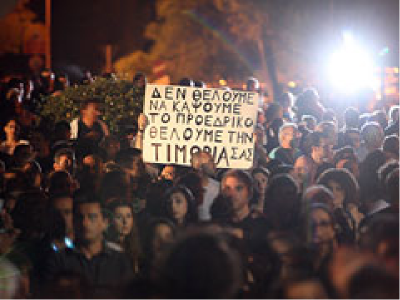 But, Cristofias obviously disapointed many People when he decided to close the so-called "Investigation" only in the too narrow scope of a ... "One (1) Member Committee", as he said, consisting merely in a Technocrat, alone, that he chose and appointed himself !...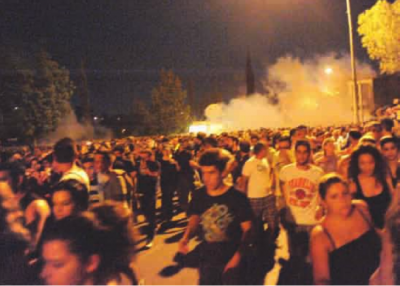 So that Cyprus People's Protests became, meanwhile, even Stronger and more focused on Cristofias' personal "Resignation", etc. (See supra), adding also a growing Popular reaction to his clumsy attempts to Attack the Demostrators with a so .. surprisingly gros Slandering, Threats, even Gas and .. "Anti-Terrorist" Police, Clubs, Arrests, etc., as well as a .. Counter-Demonstration organized by his own party exactly at the same place and Time, with obvious Risks to provoke a Violent Conflict, which blatantly Failed :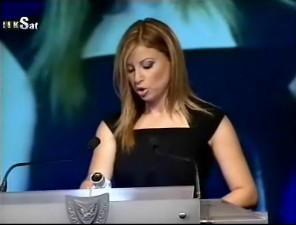 - As it became obvious, indeed, even by Cristofia Government's own State-controlled TV footage, despite ... comfortable Chairs, drinks, Gardens, Music, Films, too pretty Blond Girls, invitations for all to enter inside Cristofias' Counter-Demonstation-like Public Event, organized on the anniversary of the Turkish Military Invasion/Occupation of 20 July 1974, (but much more turned, by Cristofias, preferably against an earlier attempt to make a coup on July 15, 1974, by the former Military Chunta in Athens 1967-1974 : condemned to Jail since then), and non obstanding, moreover, his persistent Calls and various Pressures, Slandering, Theats, Censorship, Misleading Infos, etc. faced up to the last minute by Citizens' wish to hold, as they had anounced, their everyday Evening Mass gathering in front of his Presdential Palace, to ask for Truth to be found, and Justice to be done, Cristofias failed to obstruct People's Majority's vital will to gather, protest and ask for his own resignaton :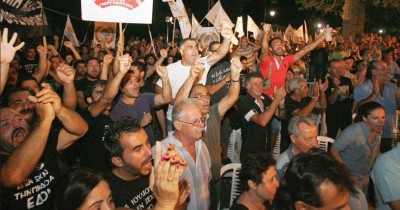 (Seated typical Individuals, brought by Bus, etc. for Cristofias' counter-demonstration, as pictured in 1st page of his own Party AKEL's Mouthpiece Haravgi)

On July 19's Night this became crystal clear when, finally, despite many attempts to dissuade Cyprus' People from demonstrating, on the contrary, it all ended up with obviously much more People gathered in a Majestic Mass Demonstration outside of Cristofias' palace, than his comparatively fewer, seated invitees, (brought in by Cristofias' own Party AKEL, with Buses, behind a heavy Police presence, who left too fast, leaving behind them a lot of .. Empty Chairs, even while many Thousands of Demonstrators were massed just outside, refusing to fall to the trap of a so-called "open doors" evening, in an area where, however, nobody was allowed to even speak critically of Mr. Cristofias, as the Aggression and Police Arrest of a protestor reminded (See supra).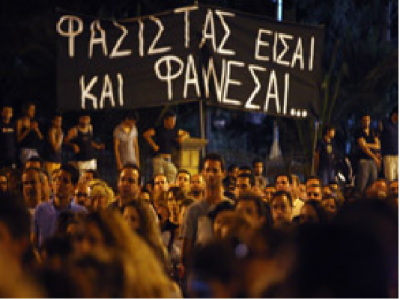 ("You are the Fascist, and you show it !", replies a Panel of Cyprus' People to Cristofias' earlier insults against Demonstrators)
- In an astonishingly Clumsy way, Cristofias initially lost his temper, even during a Public, Official Speech at the State-sponsored TV, and grossly Slandered Cyprus' People, who were demonstrating by many Thousands (a big number for small Cyprus) each Day for his Resignation, by claiming, at first, that they would be .. "Extremists", "Far Right", "Nationalists", and even .. "Putschists" (sic !).... But after this provoked stong Reactions from almost all over the Political Spectrum, from the Left to the Center and Right of various Political Parties, Christofias changed his way to slander the Demonstrating People, but not his manners, since he started now , (in obvious Contradiction to what he claimed before), to accuse them as if they were so-called .. "Anarchists" (sic !), as he claimed with an angry face, vainly asking them to stop demonstrating....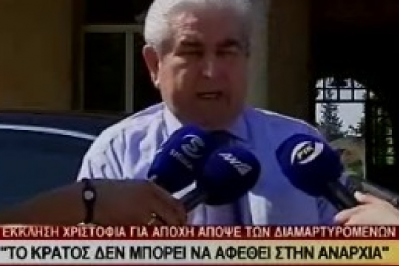 However, Cyprus' People, after a Public outCry against Cristofias initial attempt to Crush them Violently, by throwing his "AntiTerrorist", heavily equiped Police, with asphyxiant Gases (which sent even fainting Women to the Hospital), Clubs, Arrests, etc, while at the same time his State-controlled Media were grossly censoring and/or slandering the Victims, nevertheless, they persisted to organize Daily Protests, where they were gathered more and more Massively, often even with small Children, Women, Young Girls, aged Mothers, Old Men, etc., one after the other speaking to the predomonantly Young Audience of many Thousands, which densely covered all the Public Square area in front of Cristofia's palace, as well as two large adjacent Avenues, all full of numerous People, standing calmly but firmly, hearing Speaches, discussing, and Singing Rythmic Slogans, (among the most favorit "hits" being : "Cristofias Resign", and "No to Cristofias' Chunta 2008-2011", as a huge Panel denounced, (obviously evoking some well-known threats against Freedom of Expression of really Critical Journalists or Politicians, even against Cyprus' morally powerful Archibishop Chrysostomos, accused to be too outspoken right from the start of Cristofias' now ending reign)...   
Calmly but more and more vigorously asking for he punishment of all those responsible for the Explosion and the Turkish obstacles to Cyprus' real ReUnification, (symbolically condensated by paraphrasing a famous sentence in the island's History : - "You were given a State, but you are going to return back a .. Crater !"), Cyprus' People, most of them looking rather well-Cultivated persons, bellied a few pseudo"Journalists"'(paid by State TV RIK) false claim that they would be all looking towards the few invitees coming out of Cristofias' palace, searching to violently clash with them, by simply but firmly asking him aloud : -"Why are you telling Lies ?"...          

In a Dignified and emotional moment, the Young son of the atrociously killed Head of Cyprus' Naval force, Amiral Ioannides, launched a vibrant call for a Real Democratic Renewal and positive Change of the island's Political Life, even after Cristofias' departure, so that "my Father's and all other proud lad's sacrifice serves, at least, to build something really Good in this country", as he said.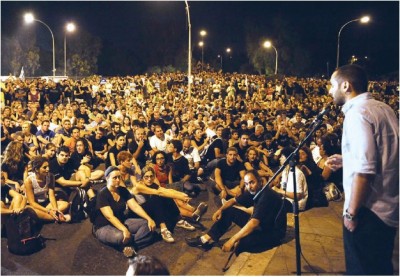 But, the most astonishing statement, during all these events, unexpectedly came.. from Cristofias himself, even in an Official speech at the State TV :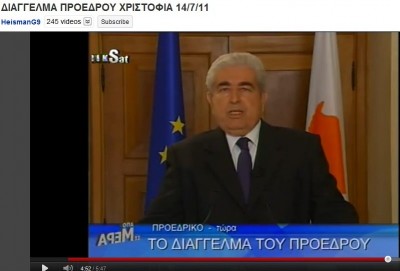 - "In Geneva, I met with UNO's .. ATTORNEY General", Cristofias surprisingly declared, in front of Hundreds of Thousands of TV spectators, in a Video freely available even at the Internet, making an incredibly "just" ..."Lapsus Significativus", (alias : Meaningful Error), since, for the 1st time in his long life, the veteran politician obviously linked, in his Subconsciousness, the Political issue of Cyprus, earlier discussed in Geneva with UNO's Secretary General Ban Ki Moon, and Cyprus People's vibrand demand for Criminal and other Responsibilities for the Deadly and Destructive Explosion, as well as for Cyprus political issue's Turkey's obstacles/deviations, added to his own errors, and his surroundings' ambient Nepotism, Arbitrariness, Corruption, and other blunders, where a Main way out (according also to Cyprus' Constitution : comp. supra), passes through the Attorney General, who bears, more a more, also a personal Responsibility for the correct functioning of his services :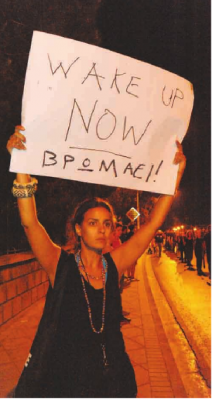 (Panel : "Wake up Now ! It stinks..)
                                                                                                                                                                  
Indeed, after several recent condemnations of Cyprus' State by ECHR for the Attorney General's unjustified reluctance to do his duty by persecuting suspects of serious crimes, (f.ex. in the case of a young Russian Girl found dead after refusing to be exploited as a whore by a local Bar owner : Rantseva affair, as well as in that of desperate Ukranian sailors who were reportedly ill-treated by Cyprus' police, instead of helping them to cope with a scandalously brutal and unwarned abandon of their ship on the dock by its former owner, or after he refused any help to a Journalist whose serious work was systematically censored and/or distorted, slandered, over-exploited and scandalously ill-treated by a former Editor-in-chief because of hidden Political differencies, with grave socio-economic consequences, to the detriment of his health, family life , dignity and liberty, etc), CoE's PanEuropean Anti-Corruption Watchdog GRECO's experienced President, Drago Kos from Slovenia, speaking recently to "EuroFora", stressed that, from now on, his services in Strasbourg are currently preparing to launch a New, Systematic Campaign due to fight against Attorney Generals' and Prosecutors' own Corruption, notoriously best seen when they either irresponsibly prosecute Innocent People, or, (even more often), when they knowingly cover up Crimes.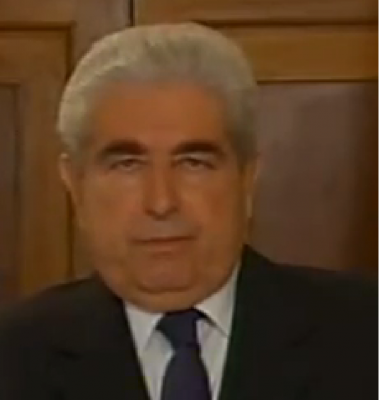 ***

(NDLR : DraftNews, as already sent earlier to "EuroFora"s Subscribers/Donors. A final, complete and more accurate version is due asap. Comp. also with "EuroFora"s Draft NewsReports from Geneva's UNO SG Ban Ki Moon's relevant activities, etc., already sent to "EuroFora"s Subscribers/Donors earlier, and due to have their Public version also on line asap).

***

& Raw data VIDEOS :
(as the Popular mouvements are progressively building up)

     11/7/2011   
http://www.youtube.com/watch?gl=US&feature=related&v=DgNY_nbKMNw    
http://www.youtube.com/watch?gl=US&v=lniaD8K5rp8        
http://www.youtube.com/watch?gl=US&feature=related&v=umXTG7Ee4ZU   
    +12/7/2011                   
http://www.youtube.com/watch?gl=US&v=lniaD8K5rp8
http://www.youtube.com/watch?gl=US&v=MFgYXGt4rQI
http://www.youtube.com/watch?gl=US&f...&v=O-PkzFIEFWA
http://www.youtube.com/watch?gl=US&f...&v=vEx1ma0VjpM
http://www.youtube.com/watch?gl=US&v=ypQZ5jdLx90
http://www.youtube.com/watch?NR=1&gl=US&v=Yz-etQ9pakg
http://www.youtube.com/watch?gl=US&f...&v=TpxAdne1-vI 
http://www.youtube.com/watch?gl=US&f...&v=o5HortC6dTA
http://www.youtube.com/watch?NR=1&gl=US&v=DgNY_nbKMNw
http://www.youtube.com/watch?v=EAZQhAwIw4k&feature=related
    13/7/2011
http://www.youtube.com/watch?NR=1&gl=US&v=WW-ht4BNMhE
http://www.youtube.com/watch?v=MS-0Bmstpwc&feature=related 
   14/7/2011
http://www.youtube.com/watch?gl=US&v=1ckTA8uRWEw           http://www.youtube.com/watch?gl=US&feature=related&v=9S898huzFvs
http://www.youtube.com/watch?gl=US&f...&v=cP4tHTN1eOk
http://www.youtube.com/watch?gl=US&f...&v=xfkeovxdYiI
http://www.youtube.com/watch?gl=US&f...&v=ZA3SdIwleg8
http://www.youtube.com/watch?gl=US&f...&v=37kb1J9i09I
    15/7/2011
http://www.youtube.com/watch?gl=US&f...&v=343xqltirVM
http://www.youtube.com/watch?gl=US&f...&v=Fa5nVSfdADM
http://www.youtube.com/watch?gl=US&feature=related&v=qN_-wXXZvYY
    17/7/2011
http://www.youtube.com/watch?gl=US&f...&v=_OghJ7x3QeM
http://www.youtube.com/watch?gl=US&feature=related&v=RrB_3SXjqSQ
    18/7/2011
http://www.youtube.com/watch?gl=US&feature=related&v=ogMX97HLxh4
http://www.youtube.com/watch?gl=US&feature=related&v=I3ZE238bzFs
http://www.youtube.com/watch?gl=US&feature=related&v=Lzxkv2Xozbc
http://www.youtube.com/watch?gl=US&feature=youtu.be&v=f5YkPsCX-Zo
http://www.youtube.com/watch?gl=US&feature=related&v=Nuf7a8rlfLE
http://www.youtube.com/watch?gl=US&feature=related&v=FidydxrOH14
    19/7/2011
 http://www.youtube.com/watch?gl=US&feature=related&v=fNqRBLlFKhw
 http://www.youtube.com/watch?gl=US&feature=related&v=CfBWrHyDpM4 http://www.youtube.com/watch?gl=US&feature=related&v=n93yn6WxeJI
 http://www.youtube.com/watch?gl=US&feature=related&v=Lzxkv2Xozbc http://www.youtube.com/watch?gl=US&v=25maS9_ihWI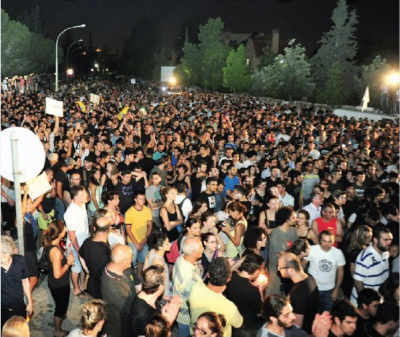 ***

BRIEF NEWS
00:00 - 18.10.2020

00:00 - 19.06.2020

00:00 - 18.05.2020

00:00 - 20.04.2020

00:00 - 02.02.2020

00:00 - 09.12.2019

00:00 - 27.11.2019

00:00 - 16.11.2019

00:00 - 28.10.2019
Statistics
Visitors: 40323952
Archive
Login Form
Other Menu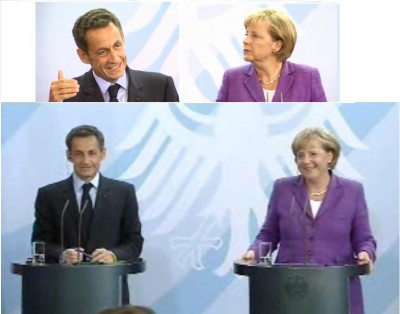 Before the end of 2009, France and Germany will take strong initiatives to open "new Horizons" needed by Europe and the World, going well beyond the current Crisis' management, anounced French President Nicolas Sarkozy and German Chancellor Angie Merkel, reassuring that both a judgement on Lisbon Treaty by nearby Karlsruhe German Federal Court, and the forthcoming National Elections in Germany would confirm their capacity to act.    
They were replying to Press questions in Berlin, after key-regional elections on Sunday, where Merkel's ChristianDemocratic party kept everywhere a strong 1st and won the possibility to forge a New Majority with Liberals at the largest of 3 Landers : Saxony (4 millions inhabitants), while its main competitor, the Socialdemocrat party fell to unprecedented lows : Tackled by the small "Linke" (left) party in Saarland (1 million inhabitants), it became even smaller than it in Saxony and Thuringen (3 million inhabitants), where SPD arrived only third. While its usual partners, the "Greens" also fell down, contrary to CDU's new partners, the FDP Liberals, who go up.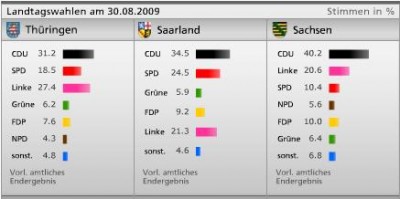 - "At any case, at the end of the year (2009), if things go as scheduled, we shall take strong initiatives, showing that Europe needs a Franco-German axis, as well as the World, even if it never excludes other" countries to join, replied Sarkozy to a question if France and Germany will revive the "European dream", by "relauncing the EU motor" for the Future, with actions going further than the mere management of the global crisis, (as it was done fex. in the Past with the creation of the "Euro" Monetary zone, etc).

    - "I am convinced that the Franco-German friendship must be constantly nourished by New Projects", he added."There are many areas of cooperation where we intend to take, very soon, some Franco-German initiatives, which will allow to open more Horizons" to the EU, Sarkozy stressed.

    But if "we don't speak about that now, it's only in order to avoid interfering in important elections coming in Germany", he observed. However, "we have already started to consider the Future with the (German) Chancellor, and what we can do in order to honour our predecessors". "We are already speaking about that, and we are preparing things". "I am working very well together with Mrs Merkel, and I wish that it goes on", Sarkozy concluded.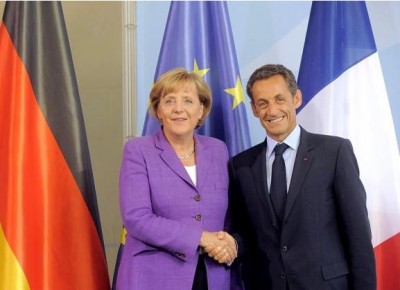 - "It's important for EU's credibility that France and Germany advance forward together", stressed Merkel from the outset. "Don't worry about Germany's capacity to undertake initiatives" with France, she added. "France and Germany will be perfectly able to make proposals" for the EU.

    -  "After-crisis" plans must be prepared, meanwhile, with measures "advancing progressively", Merkel anounced. And, for the short term, we must deal also with EU Citizens' dismay since they feel that it's a Scandal for some in the Financial Markets to be paid with excessive "Bonuses", etc, she agreed with Sarkozy.

    - "Abuses in financial markets must stop", stressed also Sarkozy. Backing Merkel's announcement that France and Germany call for an EU meeting to forge "a crystal-clear European position" in view of the G-14 Summit at Pittsburg, he warned that "everyone will have to undertake his responsibilities, in front of World's Public Opinion. particularly those who don't want to make the same effort of regulation as France and Germany".

    Moreover, "Global Trade cannot be correctly dealt, without taking into account also Environmental and Social rules", Sarkozy added, referring to recently expressed positions against Unfair Competition via Environmental and/or Social Dumping, (See earlier "EuroFora"'s publications).

    Such moves are obviously linked to the need to ensure at least an elementary respect for Human Rights by Third Countries, (f.ex. exploitation of Children's work, etc) in order to avoid, precisely, any such Social Dumping.

    - "EU has Values, protecting Human Rights and Human Dignity", and "it cannot close its eyes" in front of grave violations, particularly "Torture and/or killings", added, indeed, Sarkozy.

    Thus, "the time comes, where decisions must be taken". But, in case of "Sanctions", "all International opinion should be convinced of the need to take action", he observed.

    Expressed on the occasion of recent developments in Iran, the same principles should logically apply also to other similar cases, including fex. that of Hundreds of ECHR judgements' condemning f;ex. Turkey for grave crimes, (as Torture, brutal Killings, Enforced "Disappearances", Destruction of Family Homes, harassments and oppressive violations of Freedom of Speech, etc).

    Meanwhile, questioned on (EU Commission's chair)  Barroso's bid to succeed himself for a second mandate, they both expressed a "wish" or a "feeling" that "EU Parliament"'s various political Groups might fix a date for decisions "during September". However, is he is endorsed before the entry into force of the Lisbon Treaty, it will be legally necessary to re-vote anew for a full term of office afterwards, according to EU Legal Experts, revealed recently in Strasbourg the experienced former President of EU Parliament's Constitutional Committee, German Socialist MEP Jo Leinen. And Germany will not vote for Lisbon Treaty's ratification but only "on September 8 and 18", revealed Merkel, ( i.e. after EU Parliament's plenary session in Strasbourg).

    - Therefore, "for EU Commissioners' appointment, it's too early yet, because we must wait for the ratification of Lisbon Treaty" by all 27 EU Member countries, including naturally Ireland's Referendum on early October, said to "EuroFora" the influential President of EU Parliament's largest group of MEPs, Joseph Daul, expressing, however, the hope that a controversial deal with the head of the Socialist Group of MEPs, Martin Schultz of Germany, might hold for Barroso alone, at a forthcoming vote due to fix the Strasbourg plenary's Agenda.

    But MEPs reportedly just "postponed" for 1 week all their previously scheduled group meetings (See : http://www.euractiv.com/en/future-eu/barroso-unveil-summer-homework-week/article-184825 );

    However, while the choice of a new EU Commission's President by EU Parliament is supposed, according to many MEPs' wish, take place according to EU policy issues, paradoxically, this would mean that Barroso's bid would pass before even the anouncement of France and Germany's "initiatives" for EU's "new Horizons"...
Polls