Home

newsitems

Anti-Corruption + pro-EU, Greek former Prime Minister dies, leaving Key+Topical European Legacy
Anti-Corruption + pro-EU, Greek former Prime Minister dies, leaving Key+Topical European Legacy
Monday, 29 May 2017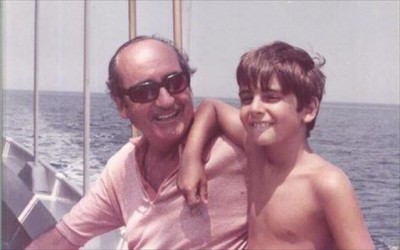 *Strasbourg/Angelo Marcopolo/- Former Prime Minister Constantin Mitsotakis who died nowadays in Greece, leaves a Legacy whose real main points are, in fact, both of Historic value, as well as much More Topical and "Spicy" than most Establishment's members would dare acknowledge, despite several routine hommages, etc., filling the mainstream Medias Today as far as he's concerned.
The most Important is that CM served as Prime Minister of an exceptional Government almost of "National Unity", which associated Together almost All Political Parties, (from his own, Center-Right ChristianDemocrats/EPP of "New Democracy", up to ...even the "Communist" Party, included, etc), Focused mainly in the Fight against Corruption, which had become a Vital Necessity, already back on 1990-1993, after a Decade of "Socialist" PASOK's former Governments during the Eighties, which had been notoriously filled by a Growing Series of big Scandals about Money, massive Clientelism, Cronyism, Oppression and abuses against Dissidents, even elimination of some critics or investigators, etc.                                                        
                                                                                                                                                                                                                                In fact, that infamous Big "DEBT", which still Hampers EU Member Greece Today, bothers all Europe, and Risked to provoke even a Euro-Zone's Crisis, often exploited by some Foreign Anti-European forces in order to attempt to Undermine and/or Slander the European Integration process, hade Started since that Crucial Period, i.e. from 1981 onwards. I was mainly due to former "PASOK" Governments excessive Clientelistic abuses, which brought a Huge, DisProportional Number of counter-productive Cushy Job Holders into the payroll of the State and the wider Public Sector, far Beyond what its thin Economic productive basis could support.

This was notoriously Hidden, Disguised under a Goldman Sachs' SWAP, through 1998 - 2002, i.e. when Greece entered EuroZone, even UnPrepared, in exchange of Accepting Turkey's controversial and unpopular EU bid, pushed by Clinton, Blair, Jospin and Schroeder, Alema, etc. (all Socialists) then. Only to notoriously "Explode", at the latest, on 2009, in the middle of a Global Financial Crisis, when the accumulated Huge Debt thrown over Greece became inevitably obvious, provoking an original Shock.

But the Anti-Corruption new Governemental Coalition of 1990, was Forced to Interrupt its work, only a Few Years later, from 1993-1994, since, as an indirect consequence of the former Yugoslavia Conflicts, the Socialists of "PASOK" exploited the aftermath of Yugoslavia's Break up, in order to Hide behind a neo-Nationalist reaction as far as FYROM's provocative claims were concerned, topling that 3 Years-long, exceptional, quasi-National Unity Government.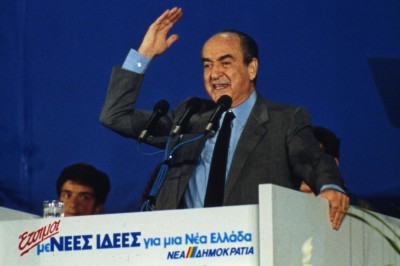 If it had been let Free to normaly pursue its main, Anti-Corruption aim to Investigate, Reveal and Punish all Scandals and serious Abuses committed by former "PASOK" Governments and their cronies during the 1980ies, it might have played a really precious and much needed, Historic role, in unveiling various Crimes and bringing those responsible to Justice, as well as in Preventing the subsequent considerable Worsening of that Hidden "Debt" Crisis which was later exploited by some Foreign Networks, as a "weak point" in EU Integration, in attempts to Undermine all Europe, (Comp. Supra).

That exceptional, 1990-1993 quasi-National Unity Government had already kick-Started a necessary Reduction of the DisProportioante Number of Civil Servants, after a Decade of Massive, Costly and CounterProductive Clientelism by fromer "PASOK" Governments during the 1980ies, but this effort was cut short too soon.

-----------------------------------

Constantin Mitsotakis was known for his support to EU's "Copenhagen Critera", (adopted bck on 1991, i.e. during his term in office), which should be respected by each 3rd Country wishing to become Candidate for EU Accession. It's mainly about Conditions related to Human Rights' respect, Democratic principles and Rule of Law, (which, if they were really applied, would have, f.ex., prevented Turkey's controversial and unpopular EU bid, Sparing to Europe all those Troubles which were provoked precisely because those Copenhagen Criteria weren't seriously used in that case).

He also launched Greece's moves in order to join the Shenghen area, after supervising its entry into the EU itself.

Last, but not least, it's during Constantin Mitsotakis' Government that Cyprus lodged an official Application, back on 1990, in order to become EU Member, (something which was Achieved on 2004). It was a kind of ...Kopernician Revolution, since Cyprus' geopolitical Strategy, until then, had been much more Focused on the initial "Non-Aligned" Movement, dating from the Earlier, DeColonisation Period, marked by ArchiBishop Makarios, Naser, U Thant, Sukarno, King Hasan II, Burgiba, Zhou Enlai, Ho Chi Minh, Tito, Castro, Assad, Boumedien, Gandi and Nehru (India), etc, which represented, at a moment, about 2/3 of UNO's Member States, opposed to the Cold War Division. Strategicaly located Islands of Cyprus and Malta, subsequently left the NAM and made a pro-European U-Turn, aligning themselves with the EU.

------------------

The President of ChristianDemocrat/EPP Parties, Joseph Daul, experienced former long-time Chairman of EU Parliament's ChristianDmocrat/EPP Group and Strasbourg's MEP, hailed "a Visionary Leader", speaking of Constantin Mitsotakis' death. EU Commission's President, Jean-Claude Juncker, experienced former Long-Time Prime Minister of Luxembourg and Euro-Group's Chairman, called C.M. a "European" and "Emblematic Figure", whose "Life was associated with important moments of EU integration".

Inter alia, it's also German mainstream Medias such as "Zeit", "FAZ", "Welt", etc., as well as Austrian "Die Presse" and Swiss "NZZ", French "Le Monde", American "AP" and "Bloomberg" Press Agency, "NYT", etc., which Published relevant articles.
The former Prime Minister had been reportedly Condemned by the NAZI Occupation to Death during the 2nd World War, and was Arrested by the Putchist regime of the Colonels, later-on, being obliged to Escape in exile to Paris during 1967-1974.

He just missed a whole Century, passing away at 99 Years old, in quite good Health, reportedly among his Family.

-------------------------------

C.M. is survived by his Daughter, MP. Dora Bakoyannis, former Foreign Minister and f. President of CoE Assembly's Political affairs Committee, and his Son, Kyriakos Mitsotakis, young President of main opposition party of "New Democracy" in Greece, (ChristianDemocrats/EPP : Comp. f.ex. Statements also to "Eurofora", during EPP Summits in Brussels, at ...+...).

His Party is currently credited by Polls with a 16 to 18% Advance compared to Tsipras' governing Party of the Left, but Greece is reportedly threatened by a 2020 Peak in the service of its Debt, which originated from the Early 1980ies (Comp. Supra).
 Meanwhile, most among those counter-productive cushy job holders and/or political lackeys who profited from former Clientelist Governments' (mainly PASOK) of the Past, after having abusively being paid, for many Decades, quite confortable Salaries, several Allowances, Social Security and Holliday Leaves, etc. in Permanent and Safe, Public Sector Jobs, that they didn't deserve, povoking that huge, but initialy Hidden "Debt", which grew like a "Silent Killer" between 1981-2009 (Comp. Supra), are, recently, in the process of attempting to transform that also into more or less Cosy Retirement Pensions, due to last for another 2 or 3 Decades+, without even working at all, no more, while, on the Contrary, the Productive sector of the Economy and, particularly, most Small-Medium Businesses, have notoriously Suffered a lot, being still seriously threatened with extinction, and the various Victims of the 1980ies' and further Discriminations, Abuses or even Crimes, incuding Poor People, after having Suffered a great lot all this time, have been notoriously thrown in an Unprecedented level of Impoverishment, vainly seeking for Justice to be done, at last. I.e. reaching a rare but Crucial point, where real Economic Efficiency, and Social or Moral Justice, (sometimes even merely Criminal), have, in fact, become Synonymous..
.

 So that Kyriakos, who already has a relevant Experience as former Minister for Administrative Reform, theoreticaly might, eventualy, (alone or together with others) be given a Chance, by the Greek People, to Conclude, sooner or later, his Father's Unfinished Task, even if in Harder, but more Pressing circumstances.
(../..)
--------------------------------------------------
***
(NDLR : Headlines Photo : published by his son, Kyriakos, at his personal Website, now. 
+ 2nd Photo : From "AP" Archives, dated Spring 1990)
***


They voted to "freeze" UK Government's draft to put People in jail for 42 Days on "anti-terrorist" suspicion without charge, or they abstained. Don't they look suspect ?
-------------------------
CoE's debate on UK controversy stirs PanEuropean check of anti-terror suspects' imprisonment


Former Leftists of the Sixties would boil in hot water if they heard PACE's debate on the controversial 42 days detention without charge, currently drafted by the British Government :
A "Socialist" Government, a Socialist PACE Rapporteur and a Socialist Chair of PACE's Legal Committee, opposed a .. "Conservative" amendment (supported by .. Liberals, Democrats, etc), to freeze the measure, in order to protect Citizens' Freedom, by "waiting" until CoE's Venice Committee checks its conformity with Human Rights' principles.
"Left"'s support to Conservative-Lib.Dem's criticism, wasn't enough to obtain a majority, nor to make things as they were back in the good old days, when "Left" and "Right" had a clear meaning, as "liberty" and "restrictions"...

Conservatives and most Democrats were joined by the Left in voting for the "freeze", as well as Liberal Paul Rowen, while Socialist MEP Ivan Popescu, an experienced MEP from Ukraine (PACE Member since 1996-2008) abstained. But most Socialists, added to a few Liberals and EPP's Right, voted against.

Fortunately, someone inside PACE had the wise idea to shorten the Debate for less than 1 Hour, and put it on the Agenda only at the end of an exceptionally busy day, towards the end of the Evening, when most MEPs had already gone to taste wins and foods at various Receptions all around Strasbourg's "European" area : As a result, not even 42 MEPs weren't present..

Socialist Lord Tomlinson accused the leaders of the PanEuropean Assembly, in its highest body : the "Bureau", to "lack wisdom" by deciding to hold a Debate on an issue that neither the Socialist Chair of the Legal Committee, nor its Socialist "reluctant Rapporteur", did "not want to do", ...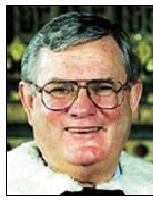 Finally, everybody (critics and supporters alike) was happy to agree, in substance, that the controversial measure "may" gravely violate Human Rights, and therefore, PACE asked Legal Experts of Venice Commission to check UK Government''s plans.

But this might take more than .. 42 Days to do, since PACE's Rapporteur asked the Experts to enlarge their study in a PanEuropean comparison of all that is happening on "anti-terrorism" legislation in 47 CoE Member Countries, including Russia, Turkey and Azerbaidjan..

Bad lack : "The existing 28 days' detention without charge in the UK is, in comparison with other CoE member countries, one of the most extreme : In Turkey, the period is 7,5 days, in France 6 days, in Russia 5 days, and in .. the U.S. and Canada just 2 and 1 days respectively", denounced Democrat MEP Ms WOLDSETH from Norway..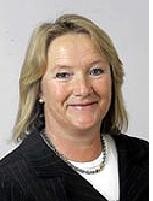 "Numerous respected human rights organisations, including Liberty and Human Rights Watch, have expressed serious concern" "The proposed legislation ...could easily lead to extensive abuses. ...Detention for 42 days means six weeks in which one is taken away from one's family, friends, home and livelihood only to be let off without being charged. That will destroy lives and isolate communities", she added.

- "3 years ago, the UK Government sought to increase the period of pre-charge detention from 14 days to 90 days. Not long before that, it had been only 7 days. There was a vigorous debate ...and a ...compromise was reached of 28 days. We have to ask whether there are proper safeguards in place to extend the period to 42 days. I suggest that there are fatal flaws", reminded British Conservative Clappison.

- "What sort of society holds someone in detention for 42 days and does not have to tell the person who is in prison why they are there, or explain the suspicions that arose and led to their detention? What sort of society believes that that is the way to treat its citizens? That is an appalling injustice, ...A 42-day detention period will not make the UK safer. Instead, it will be the first step to giving in to terrorists; it is saying that we are prepared to sacrifice our democratic rights and the principles for which we have stood for centuries", criticized British Liberal Michael Hanckock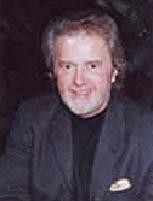 "Comments made ...by Norwegian delegates are unfortunate", replied British Socialist MEP Ms.Curtis-Thomas, accusing them to "besmirch the reputation of our police force, which is one of the Best in the World", as she said, believing that "there are significant safeguards ...to ensure that individuals are not subjected to unlawful detention"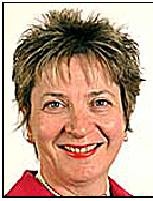 PACE "has serious doubts whether ...the draft legislation are in conformity with the ...case-law of the European Court of Human Rights. A lack of ..safeguards may lead to arbitrariness, resulting in breaches of ... liberty and ...right to a fair trial". PACE "is particularly concerned that: ..the judge ..may not be in a position to examine whether there exist reasonable grounds for suspecting that the arrested person has committed an offence;"; that "... representation by a lawyer may be inappropriately restricted or delayed;" that "information on the grounds for suspicion of a person ...may be unduly withheld.. ;" that this "may give rise to arrests without the intention to charge;", and; in general, that "prolonged detention without proper information on the grounds for arrest may constitute inhuman treatment", says Klaus De Vries' Report, adopted with 29 votes against zero.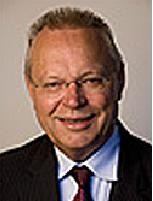 Records don't say if it took him 42 Days to draft his Report, but, at least, he knew why...


Polls