Home

In Brief

Investigative Web Editor/Journalist Murdered - CPJ emails Eurofora+ Police finds 1 Suspect
Investigative Web Editor/Journalist Murdered - CPJ emails Eurofora+ Police finds 1 Suspect
Wednesday, 27 July 2016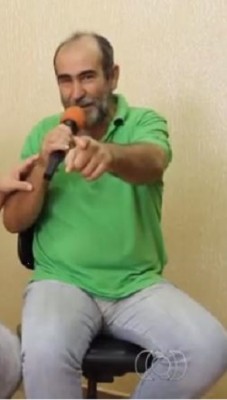 *Strasbourg/Angelo Marcopolo/-
An investigative News Website Editor, Journalist Joao Miranda do Carmo, aged 54, was Murdered in Cold-with 7 Bullet Shots fired at his chest by 3 or 4 Thugs who slyly attacked him at his Family Home doorstep, where they came and fled with a Car, last Sunday, July 24, but the Police has just Found and Arrested one of the Culprits, it was anounced Today, (See Infra).
 
New York - based "Committee to Protect Journalists" e-mailed "Eurofora" and other Media as well as Human Rights activists, asking National Authorities to "conduct a thorough and Timely Investigation into the Murder of (the) Journalist", "establish the Motive for his Killing, and Bring all those Responsible to Justice".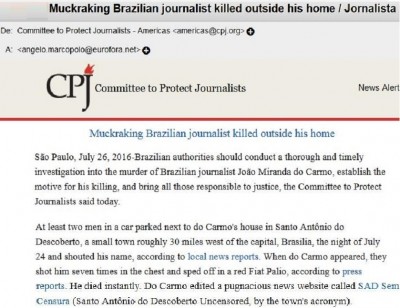 The Union of Professional Journalists in Goias region, and the National Federation of Journalists in Brasil, reportedly issued similar Statements for the Killed Website News Editor, who was expected to become also a pre-Candidate for Next Year's Local Elections of a Municipal Councillor.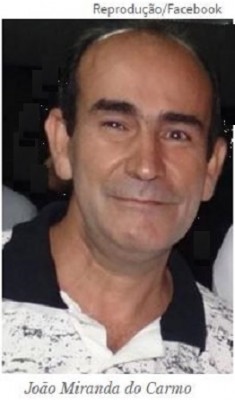 Do Carmo had previously Worked for 15 Years at his Local Municipality of Santo Antonio do Descoberto (Saint Antony the Discovered), before Creating his own News Website named "S.A.D. UnCensored" (withOut Censorship), 4 Years ago.

The Murdered Man's Wife reportedly explained that "her Husband Worked with Recycling, but, in Parallel, Denounced what he Found Wrong in the City", by Publishing in his News Website, "that he had Created on 2013".

According to Local Press reports, already before some years, he had fallen Victim of an Arson Attack against his Car, while, recently, he had Started to receive even "Death Threats", particularly after the On-Line Publication of his 2 or 3 Latest Articles, as well as various Messages in Social Media.

His Latest NewsReports included a virulent Denunciation of the Local Mayor's practices, particularly on unpaid workers and unfulfilled pre-electoral promisses, as well as a Collective Fraud in Local Elections discovered by a Prosecutor in the case of at least 55 Persons. Two ordinary Crimes, including the Killings of 2 Persons, were added, concerning an armed Car Theft, where 1 culprit was shot back by the Police; and a suspected Drug Trafficking-related Murder of a Young Girl.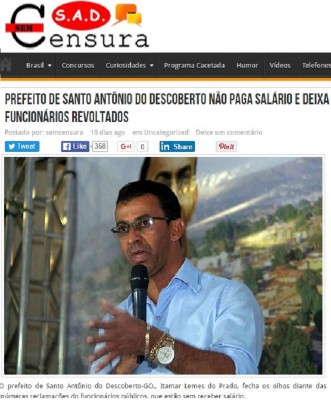 As do Carmo had explained, his News Website was initialy destinated to publish "News, Opinions and Public Debates on Political Issues affecting the People", (i.e. something not so far away from "Eurofora"s initial aim, mutatis-mutandis). In this case, it included, particularly, "information on what happens in (that) Municipality and Region, ...which reveals the importance and the main points of the Policies" practiced in that area. But he also reportedly Focused on Criticising the current Municipal Authorities.

Several People, (including from the Catholic University of Brasil, etc), expressed their Sorrow and Condoleances to the Family of the Victim at a Special Web link for that purpose, (placed under the Heading  : from "Mourning" to "Nostalgia"), also Asking for an efficient "Investigation", and for "Justice to be done".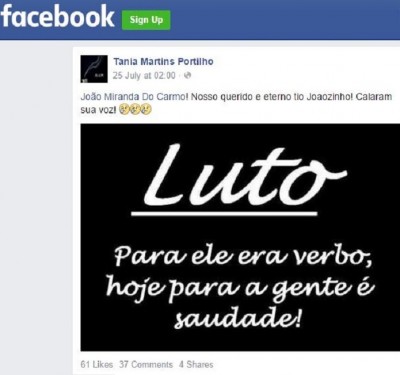 Despite the Fact that, as CPJ 's deputy Executive Director Rob Mahoney notes, "More Journalists were Killed, for their Work, Last Year in Brazil than in any other Country in the Americas", nevertheless, the National Authorities, apparently, did Not let this Murder case be Banalized and Pushed aside, Nor Forgotten, but seem to have Started to Take a quite Efficient Action, Fast enough :

While reportedly still Investigating whether that Murder's real "Motivation" was related with the Journalist's "Work or Politics", the current Brazilian Authorities have just Succeeded to Find and immediately Arrest, in only 2 Days Time, at least one member among those Killers' Gang, who had Drived in his Car the Murderer, and holds a Job in the Local Municipality as Civil Servant.

In Comparison, Turkey's Authorities have Not Yet Found Anyone among those Responsible for a Similar Cold-Blood Murder of Dissident Turkish Cypriot Journalist Kutlu Adali, who was also Shot at his Family Home doorstep, in the Occupied Territories of Cyprus, not even almost .. . 20 Years after the Crime (1997-2016), despite a Crystal-clear Condamnation of Ankara by the ECHR in Strasbourg, following also a relevant Intervention of CPJ, (See our related Publications, both at "Cyprus Weekly", initialy, and at "Eurofora", afterwards)...

"Eurofora" naturally Joins the above-mentioned Demands for a full and efficient Investigation, so that all those Responsible for the Murder can be Found and Punished, as well as the Expressions of sincere Condoleances to the Family, Wife and Children, of the Victim, active Member of our World-wide Community of On-line Media Editors and Journalists.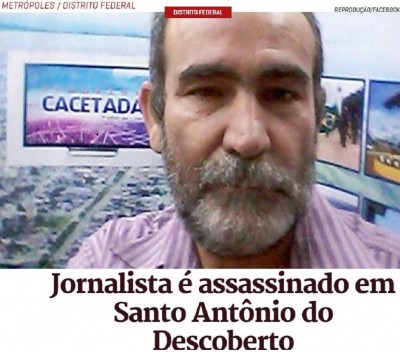 (../..)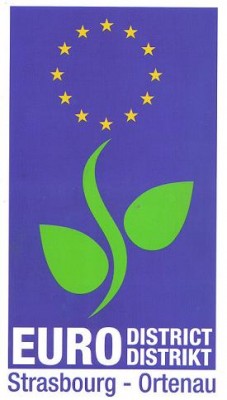 New Plan revealed during EU Parliament's session and while Strasbourg's Unified University was inaugurated, (biggest in France, aiming at EU links).
EuroDistrict Strasbourg-Ortenau's dynamics were boosted by a key Franco-German meeting during EU Parliament's session here, which anounced a swift towards ambitious European aims : To become a showcase for concrete achievements of European Cooperation that benefit Citizens' everyday life and Economy, while also developing a Culture able to serve and stimulate European Organizations' political activities.
With measures to be taken in 2009, Strasbourg-Ortenau's EuroDistrict should become EU's new "Metropolitan area" in the Decade 2010-2020, at the heart of Europe in the performant "OberRhein" region, a Franco-German Expert's Report anounced.
- "Defend European Institutions, and in particular EU Parliament" is a key point of the 2009 Report's threefold focus on "Infrastructures"' economy and quality, "Citizens' everyday life", and "Cultural and Political influence".
According to a Draft Statute, France and Germany agree that "an undeniable element of EuroDistrict's image" should be "Strasbourg's status, as Capital of a Democratic and Parliamentarian Europe".
    After parallel and joint meetings at EU Parliament, French and German Ministers for EU affairs, Bruno LE MAIRE and Gunter GLOSER, started working with representatives of Local and Regional Authorities from both sides at Strasbourg's Historic Town Hall, Place Broglie, for the 2009 Monitoring of EuroDistrict "Strasbourg-Ortenau, during which was published an important Experts' Strategic Study with proposals on how to develop it in the Decade 2010-2020.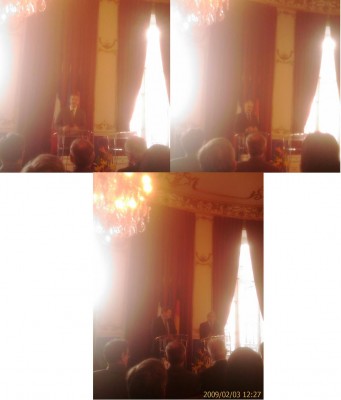 Introducing the 1st Experts' Report on "EuroDistrict" at a moment when it needs "New Ideas" as food for thought, Strasbourg's Mayor, Senator Roland RIES said that "a special Status" should allow "Citizens to share Infrastructures and a common European project", in agreement with his collegue, Mayor of Kehl and German spokesperson for EuroDisctrict, Dr. Gunther PETRY, who focused mainly on the useful role of "Local" authorities in "concrete" achievements.
    - Together with "facilitating Citizens' everyday life", "our countries have also a Political aim", which needs to find "New Forms of Cooperation", said German Minister for EU affairs, Gunter GLOSER. According to a "Subsidiarity principle", which starts from a smaller level, leaving to a bigger entity what it cannot achieve alone, EuroDistict should be the "1st level" in a "Concentric" schema, he added.
    - In fact, "it's a question of Europe's credibility : EuroDistrict must prove that Franco-German cooperation gives results", with "concrete achievements", said the new French Minister for EU affairs, Bruno LE MAIRE. Now, we "must advance further" : There is both "Local and National support" to make of Strasbourg-Ortenau's EuroDistrict "an example on what Europe must do in the Future if it wants to be credible in Citizens' eyes".
    - "Our Mission was to find the region's Potential of the region, "and search adequate Measures to use and develop it"; said German Expert Dr. Erwin VETTER. A main proposal is to "create a New Center for EU Competences", where everything should be concentrated : EuroDistrict, EuroCorps, EuroBest, etc : All in one area, while also linking Airports and other means of Transport, Culture, Education, Science and Research, etc. in order "to create 1 Metropolitan area" before 2020, he anounced.
    - With imagination and organisation "we tried to marry the French and German spirit", added French Expert Bernard COTTIN. He underlined "two points" :  - "In their Everyday Life, Citizens should feel that they are living in One Common Area", (fex. on Phones, Hospitals, Retirement, etc). But EuroDistrict should have also a "Cultural Dimension" : "Strasbourg, had been a little-bit left behind by both countries in the past, but must now find a New dynamic Momentum, at the Heart of Europe, strengthening its Cultural atous and becoming Multi-Cultural, in order to attain a European Dimension and develop the European Institutions", he concluded.
    Symbolically, both Mayors of Strasbourg and Kehl, Ries and Petry, gave to Ministers Gloser and Le Maire as a Gift two Books on Rhine River : Stylicised by both Logos chosen for "EuroDistrict" (as body of a flower), and for Strasbourg's new, Unified University, "UniStra", (as a long "S"), Rhine river came at the focus this week in Strasbourg, headquarters also of the oldest European Organisation : The Committee on Rhine's Navigation.. Meanwhile, Le Maire switched over from German (that he speaks fluently) to French, echoed, the other way round, by Gloser, who also understands French...
---------------------------------
The 2009 REPORT :
---------------------------------

Experts' proposals for EuroDistrict's Legal status is to start in 2009 with a "European Group for Transborder Cooperation", and "replace it, when possible, .. with an Original Form" of a new legal entity.                                                                                                                                                                                                                                                                                                                                                                                                                                                                                                                                                                                                                                                                                                                                                                                                           
Citizens' oriented measures include to facilitate "acces to Health", "Mobile Phones", "Transborder Workers"', "School exchanges", etc., and other measures interesting Citizens, as f.ex. the creation of "Common Hospitals or Rescue centers", etc. Already, an agreement on "Urgent Medical Care" will be signed on February 10.
As "Economic Capital" of one of EU's most performant areas, known as "Ober-Rhein Metropolitan Region" ("superior Rhine" area), Strasbourg-Ortenau's EuroDistrict "should also develop its role of European Cultural and Political Capital, Symbol of Franco-German entente and of a Democratic Europe", Experts' Report concludes.
This goes well beyond developping Bi-linguism, transbrorder Training and "systematic" rapprochment of both Cultures (in Cinema, Theater, Music, etc).
It adds a progressive transfert in EuroDistrict of "elements of the Franco-German Brigade", close to "EuroCorps" Headquarters, and culminates with the promotion of European institutions (see above).
The Report also proposes to launch an "initiative" for "EU Parliament's unique Headquarters", developing Strasbourg's attractiveness vis-a-vis MEPs and staff.
It also includes the development of "a Research and Higher Education pole", among French, German and Swiss partners, "linked with Strabourg's new; Unified University" and "Ortenau's HochSchulen"
It's not a coincidence that this same week was inaugurated Strasbourg's Unified University : - "UniStra" becomes the Biggest in France, (with more than 42.000 students, 5.200 staff, a brand new "European Doctoral College", some 100 Research centers, and a Capital of more than 400 million €  from the State), aiming to create closer links with nearby German and Swiss Universities, fex. Karlsruhe, Fribourg, Stutgard, Bale, etc, as French Minister for Scientific Research and Higher Education, Valerie PECRESSE advised.
(See other, related News, already sent to interested "EuroFora"s subscribers and donors, which will be also posted at the Website asap).
Last but not least :  Non-believers should meditate on the fact that all this was symbolically made in the same Strasbourg Historic Town Hall's room where even the establishement of Council of Europe was decided, 60 years back in 1949...
Polls