Home

newsitems

New French Defense Minister Le Drian to EuroFora: Dual, Civil-Military policy = Key also for EU
New French Defense Minister Le Drian to EuroFora: Dual, Civil-Military policy = Key also for EU
Tuesday, 04 December 2012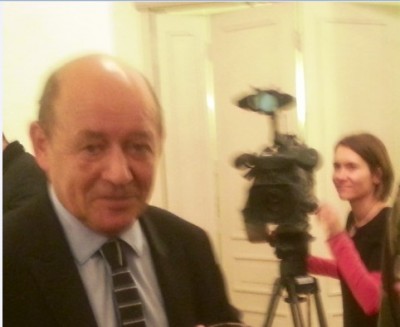 *Strasbourg/Officers' Mess/Angelo Marcopolo/- It's topically, amidst exceptionally dense recent and forthcoming moves on European developments, (f.ex. after a meeting with EU President Van Rompuy in Brussels, followed by the launch of "Pleiades B" Earth Observation Satellite by a Soyuz rocket at the European Space Centre in French Guyane and a 1st succesful Flight of EU Drone "Neuron", at the eve of his speech on EU Defense policy at the French National Assembly tomorrow Wednesday, just before a planned visit to EU Council's rotating Chairman Cyprus, to be followed by EU Decisions on Security/Defence policies next week in Brussels), that France's new Minister of Defence, John-Yves Le Drian, replying to an "EuroFora"'s question, stressed the importance of "Dual", Civil and Military aspects of Defence projects, which was also strongly supported by EU Parliament's competent Rapporteur and President of its Security and Defence Committee, MEP Arnould Danjean, to another relevant "EuroFora"s Question during the latest Plenary session in Strasbourg (See Infra) :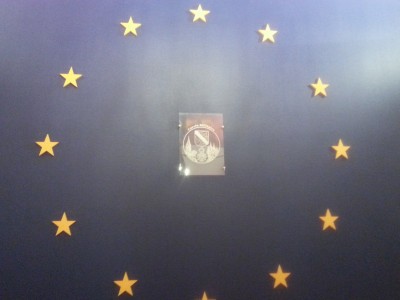 This "Dual" aspect of  EU's Security and Defence policy could obviously be also Key for a topically needed raprochment or even Unity among most, if not all EU Member States, ... including the current and forthcoming EU Council's rotating Chairmanshis by Cyprus and Ireland, who are not NATO Members, (even if Dublin already participates in NATO's "Partnership for Peace", and several Nicosia's politicians notoriously discussed similar moves in the Past), particularly at the eve of next week's EU Brussels' Summit due to fix the mandate of an exceptional 2013 EU Summit on Security/Defence policy, that France and 10 other EU Countries recently expressed their wish to relaunch.
-------------------------

  - Referring to the "White Book" anounced on a forthcoming Reform of French Defence policy, as well as his well-known interest for the "Dual" nature of Defence, i.e. with both Civil and Military aspects, (f.ex. on Protection against Major Natural or man-made Hazards, relevant Scientific Research and Technological development, etc), "EuroFora" asked Minister Le Drian if France wished to "develop that dimension" further, "both in France and in the rest of the EU", (in view also of his recent and forthcoming Top EU moves, at the eve of next week's EU Brussels Summit : comp. Supra).

- "I can't anticipate now the future Outcome of the "White Book" Commission's consultations, which have just started after the End of this Summer (2012) and are due to arrive at Conclusions on February (2013)", nor of the forthcoming EU Summit, carefuly started to reply to "EuroFora"s Question the new French Minister of Defence.

- "But, I can (already) tell you that I'm very much in favor of the fluidity of Defence's Industrial Budgets, (and more particularly) towards Small and Medium Businesses", Le Drian went on to positively add in his reply to our main query.

 - "In this regard, f.ex., I've just anounced a Plan on how Defence's Public Procurements could Seed not only in the field of Big Corporations, but also in that of Small and Medium Enterprises", he pointed out as a typical, concrete example.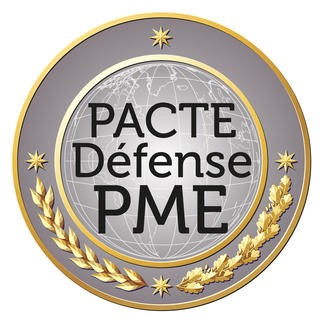 + Specialy when "they (SME) are often also a Lever for Innovation, but sometimes don't yet benefit enough from orders and/or commissioned work ordered by Defence" Administrations, "or from State's industrial projects", etc., Le Drian criticaly observed.

 - But all this amounts to a total of "more than 16 Billions € in (French) State's actions and industrial interventions, etc. for 2013", the Defence Minister pointed out.  

=> "Therefore, it's important to spread that also around SMEs, i.e. there where  Jobs and Innovations are", Le Drian concluded in reply to "EuroFora"s Question.
    
In this framework, f.ex.,  the French State's funds for the development of Dual Technologies, able to pass from Military to Civil industrial applications, will augment for + 25% on 2013, reaching soon 50 Millions €, while Funds to Research will grow for +10%, representing about 750 Millions € in favour of Innovation, and SMEs will have a Priority on Public Procurements up to 15.000 € each.  Biology and Health, ElectroMagnetism and Navigation, Optronics, Electronic components, Environmental GeoPhysics and Fluids, Materials, Simulations, systems and human factors, Robotics, Information and Communication systems, etc., are among the main Innovative sectors of activities that Security/Defence policy is interested to help develop.

+ But, concerning further possible developments on the re-launch of EU's Defence policy, the new French Minister invited "EuroFora" to carefully follow also "my presentation on European Security/Defence policy tomorrow, at the (French) National Assembly", where Le Drian is also due to reply to MP's topical questions.
---------------------------------------------------------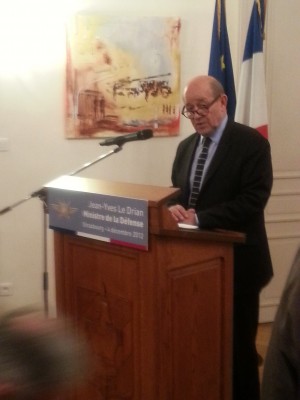 Meanwhile, the new French Defence Minister observed earlier, at Strasbourg's Officers' Mess, that, in fact, - "We are now at a moment in which the preparation of our Defence's Future is under Discussion, and we have initiated, at a National (French) level, a new "White Book", as it's done in our Country's History whenever there are Important Mutations" to be expected.

+ F.ex. "we (France) had 4 "White Books" : The 1st was initiated on 1972, when it was important to know how to apply correctly in practice the Nuclear Deterrent Force; there was also another "White Book" on Defence in 1974, at a moment in which we were reflecting on the progressive ending of the former "Cold War" ; A new "White Book" was initiated by (former) President Sarkozy on 2008, in particular on the growing New Challenge of Terrorism, etc", Le Drian reminded.

=> "Today (2012), we have a New Deal, which includes, at the same time, the developments on USA's stance, i.e. their progressive re-orientation focusing now on the Pacific Ocean, while we (France) have now completely returned back into NATO (after the 2009 NATO's 60th Anniversary Summit in Strasbourg/Kehl), as well as the Global Economic Crisis, which reduces Budgets in all Western Countries, even in the USA, where President Clinton has already anounced, even before his (November 2012) re-Election, a -487 Billions $ reduction in American Defence commitments, and this risks to be accentuated even more, according to the latest News, while a European Defence has still to be clearly designed, given also that various Threats continue to grow and new ones emerge" : "That's, briefly, the current landscape in which France's new "White Book" will unfold, .. in order to determine what kind of Model we should adopt for the Army during the forthcoming Years, able to keep our rank, ensure Security and fix our Priorities", described the new French Defence Minister.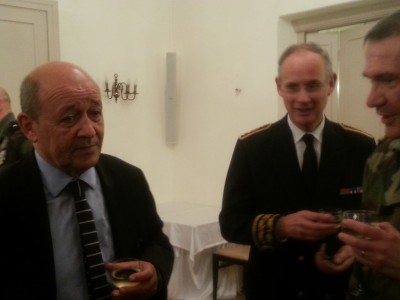 - "Among these priorities, for me, an efficient Force is that in which People feel well and trust eachother, by ensuring a good Balance between Aims and Means", stressed in conclusion Le Drian, who reportedly shares the rare, if not unique, feature to have been selected for a Government responsibility both by former President Sarkozy and current President Hollande, to whom he responded positively for the Ministry of Defence, on which he had, meanwhile, become his  personal advisor.

------------------------
+ EU Parliament's Security/Defence Committee's President Danjean to "EuroFora": Also in favor of "Dual" aspects in Defence
--------------------------
In the meantime, it's also the experienced EU Parliament's Security/Defence Committee's President, ChristianDemocrat/EPP MEP, Arnould Danjean, who, replying to an "EuroFora"s relevant question during his Press Conference at EU Parliament's latest Plenary session in Strasbourg, strongly suported a "Dual" approach of EU's Defence policies, while also observing that this is not an unanimous stance, and, therefore, that matter should be debated in view of EU's 2013 Defence Summit :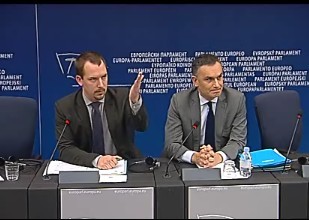 ---------------------------

- "....In your previous Report (adopted by EU Parliament on March 2010), you had highlighted the Dual aspect of Defence operations, including on Technology", "EuroFora" reminded Danjean.  - But, meanwhile, "in addition to that kind of possible Crisis that you reminded now, there are also many Environmental and other Crisis, of Natural or Man-made major Hazards, as on Haiti's Earthquake, etc., and elsewhere in the World, f.ex. in Russia's mass-killer Heatwave of 2010 (which affected even Military Bases, Nuclear Defence, etc. around Moscow), after France's similar 2003 Catastrophe (which threatened also its Nuclear Energy Independence, etc), including in many Poor Countries, but also China (with Giant Mudslides, Floods, etc), even in the USA with 2005 Katrina Hurricane, etc., we observed.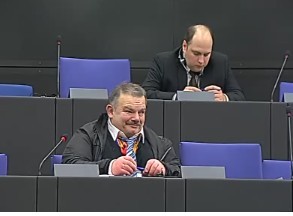 - "Therefore, and given also the fact that the World Meteorological Organization has recently anounced a probable multiplication of so-called "Extreme Weather Events" which could become very frequent in the foreseeable Future,  don't you think that this is an additional argument which should, normally, play an important role today for the development of Dual Defence Technologies and policies, since the Army is currently the only tool which can be used in such kind of Mass Urgencies, considering also the fact that EU's projected Civil Protection Force has not yet been established", we asked the President of EU Parliament's Security and Defence Policy.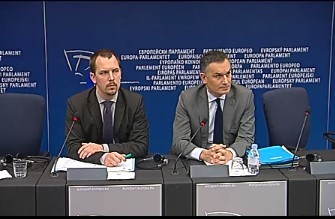 -----------

=> "EU's Militay means should be able be deployed, even in case if Natural or Man-made Catastrophes", positively replied Danjean to "EuroFora"s question.

 - "Indeed, the position of the (EU Parliament's Security and Defence Committee is that, indeed, a Continuum exists between the issues of Security, Defence, and, equally, in the necessary utillisation of Civil-Military Means". This was one among the most important topics in the Discussions that we (MEPs) had with Cathy Ashton after the Natural Disaster in Haiti,  that you ("EuroFora") reminded". In particular, "we (EU Parliament's Security/Defense Committee) believe that Military Means should not be marginalized, limited and restricted only to excusively military utilisations". On the contrary, "Military means should be also used in case of Natural and/or Man-made Catastrophes, in Humanitarian Crisis, etc.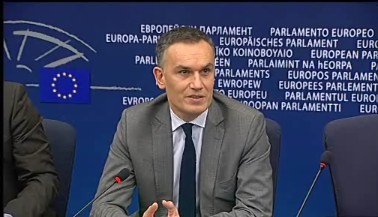 - "We (EU Parliament) also believe, from an Economic point of view, that, among the Investments which are supported by the EU, it would be good to have, in the area of Research, also Investments about Security and Defence", because "it's well known that Defence Investments often have considerable, positive effects on the Civilian sectors (of the Economy). In consequence, there is such a strong Imbrication between them, that we believe that it would be damaging for the EU to establish an excessively strict Partition among Funds destibated to one or another of these two sectors.

- "But the position that we want to promote is not accepted by all : F.ex. if you ask my collegues at the Committee of Industry, you shall find  much more Diverging views, including with some EU Member States which don't like an intrusion of EU Funds in Defence-related Industrial policies, for reasons of Sovereignity, or, sometimes, because of some Complicated issues, etc., so that there isn't an Unanimous (EU) position on this issue.

 - "However, I think that, given also the current situation in Europe, we can't ignore the Defence and Security Industry, and deprive it from EU Funds and Investments", he concluded.

 -"But this is a Question which has not been consolidated yet, and will certainly be at the Agenda of the (exceptional) EU Summit scheduled for 2013", the reply of EU Parliament's Security/Defence Committee's President to "EuroFora"s question concluded.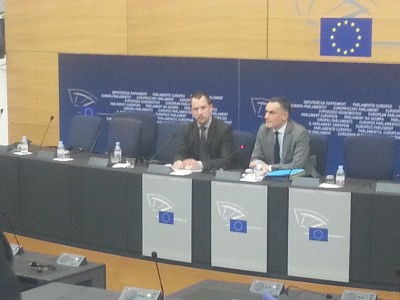 - Indeed, "EU President Van Rompuy is preparing a re-launch of EU's Security and Defence policy, mainly from the point of view of Industry and Technology, that we support : Even if our Defence Industries should eventually be reorganized, re-structured and modernized, nevertheless, we shouldn't forget the fact that Defence Industries are also areas of Growth and Jobs, Know-how, Innovation and (Technological) Excellence", Danjean observed earlier.

+  "We (EU Parliament) also ask for an EU Civil-Military operational Headquarters to be established, able to planify and lead several operations,  which doesn't exist yet", Danjean added on this occasion reminding that "26 EU Member States were ready to advance in this path", as he said, before EU Parliament's Plenary in Strasbourg voted to adopt his new Report during the November 2012 session.

 - Since the entry into force of EU's new "Lisbon Treaty", (December 2009-January 2010), "we (EU) already have the main institutional instruments which allow us to decide about making some very important move forward in European Security/Defence policy, and, therefore, there is no such excuse for eventually more Delays", critically observed earlier to "EuroFora", the experienced EU Parliament's Security and Defence Committee's President.
____________________

 + At any case, EU Parliament has already strongly suported another Danjean Report focusing on EU's "Strategic Autonomy", as early as since March 2010, and this point of obviously Crucial Importance, was  recently strengthened by Innovative developments on the "Neuron" Drone project and by the launch of "Pleades 1B" Satellite at Kuru by a Soyuz rocket, which were both welcomed by Minister Le Drian :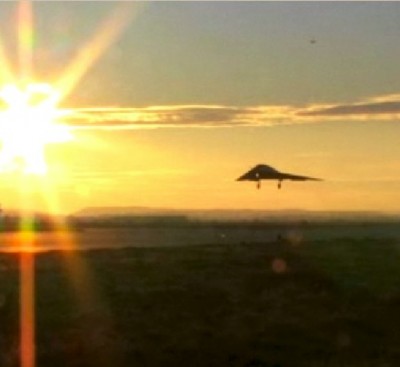 Led by France's "Dassault", "Neuron" Drone project includes also Swedish "Saab", Italian "Alena" (of the "Finnmeccanicca" group), Spanish "Casa" (EADS), Swiss RUAG and Greek "Hellenic Aerospace Industry", while another step towards a European Fight Drone was recently (2012) initiated by Dassault and BAE (UK). A 1st succesful demonstration Flight of "Neuron" Drone prototype was realized yesterday, on December 3, 2012.

The Pleiades 1B satellite for Earth Observation, able to picture 70 cm objects also in 3D, which was just launched at Kuru (French Guyane) by a Soyuz rocket managed by Arianespace, is a Franco-Spanish-Italian cooperation with Russia, partly open also to other European participants in future, (such as Sweden, Belgium, Austria, etc).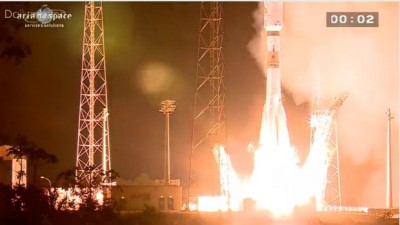 Both developments stem from projects decided between 2003 and 2009, mainly by Chirac and Sarkozy presidencies, but streamlined and continued also by the new French president Hollande, and marked by the presence of Defense Minister Le Drian, who visited the EU Space operational centre at Guyane when "Pleiades 1B" new Satellite was launched on December 2nd, 2012.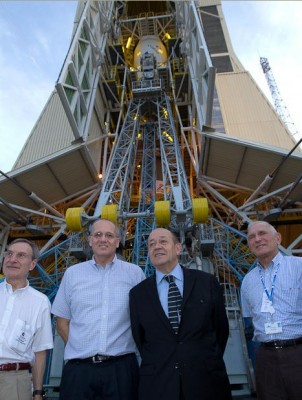 ------------------------
+ "Defence Basis" reform to spare Funds for New Equiment :
--------------------------
Another aspect of France's on going Reforms, known as "Defence Basis", launched by former President Sarkozy and agreed also by new President Hollande on its main principle, aiming to reduce technical costs by "mutualizing inter-army Support" activities, (such as Transports, Ammunitions, Monitoring, etc., as well as Health and Research, etc), in order to re-Invest spared Funds into new Equipment and Staff, obviously could also insire usefully all the EU, where the mutualisation of many Countries' logistics can certainly free a lot of spare Funds which could be invested in more useful Defence-related actions or needs.

Of course this takes some special features in Strasbourg's region, where, among various other particularities from a Defence point of view, is also the presence of EUROCORPS' Headquarters (composed out of 5 Main EU Member Countries and linked with another 4 or 5),  and of the Administration of French forces located in Germany, including the Franco-German bataillon, as well as 2 German battaillons, according to a recent Franco-German Summit's deal, (comp. "EuroFora"s NewsReports from nearby Freiburg on 2010, etc).
___________________________________
    Le Drian after a recent meeting with EU President Van Rompuy in Brussels, may reportedly visit anew EU rotating Chair, Cyprus,  later this week, (on the occasion of a relay flight for French forces returning from Afghanistan), where he has actively participated at a September 2012 Ministerial Conference organized by the current Cyprus' EU Council Presidency (July-December 2012), during which he had succesfully proposed for the EU to help Sahel-Mali in training, and re-organizing a regional Anti-Terrorist Force composed by West African Countries, that UNO has endorsed in a Resolution voted at New York, and EU Council is due to adopt on December 1O on a Report by EU's High Representative Cathy Ashton, concerning this strategic hotspot recently affected by armed extremist Islamist groups attributed to Al-Quaeda right in the middle of a planned Nigeria-Algeria "Trans-Saharian" Gas Pipeline able to link the biggest new Gas findings in the World with the Mediterranean Sea towards Europe, etc.

    On this same occasion, the French Minister might eventually meet anew on Saturday, December 8, with Cyprus' Defense Minister Eliades, (that he has already welcomed, earlier in Paris, on November 8), just before an important EU Summit in Brussels next week (13-14 December 2012), which is due to also shape the main outlines for the mandate of an exceptional EU Summit on Security/Defence Policy scheduled for 2013.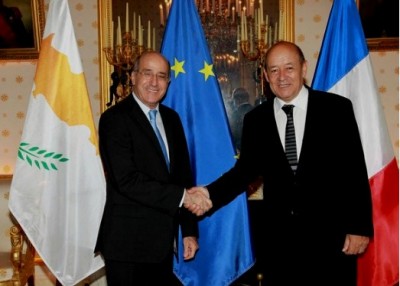 Eliades has been personaly born at the Lefconico village, currently under Foreign Turkish Military Occupation, where many Greek Cyriot Refugees have lodged Applications to ECHR in Strasbourg, and launched a Worldwide networked campaign, including at the Internet, asking to stop Ankara's continuing Violations of  their Human Rights to return back to their Ancestral Land and/or for their Family Homes and Private Properties to be restituted. Something that Turkey refuses, insisting to keep there a Camp for Ankara's Foreign Invasion/Occupation troops including an illegal Military Airport, etc.

    By another, convergent, coincidence, Cyprus' EU Council's chairmanship organizes at the island, the same days that EU Summit opens in Brussels, an obviously topical Conference on the Strategic issue of the "Security" of Gas/Oil "off-shore" findings and exploitation at the South-Eastern Mediterranean, (i.e. notoriously between Egypt, Israel, Lebanon and EU-Member State Cyprus), where several EU Countries' compagnies recently have had succesful bids agreed by Nicosia's Government on Oil/Gas searches at Cyprus' exclusive economic zone (EEC), including f.ex. Italy's ENI as well as France's Total, etc., (comp. "EuroFora"s positive question/reply contact with Total's CEO Christophe de Margairie, on 1/2012 at the French Presidential Elysée Palace, already sent earlier to Subscribers/Donors in brief).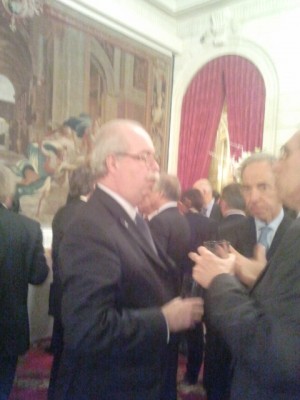 +Meanwhile, a converging Conference recently organized by the Cyprus' EU Council Chairmanship focused also on EU's fight against growing phenomena of "Sea Piracy", (mainly around the strategic Suez Channel, notoriously used for EU's Energy supplies by its own independent Ship Transports, in order Not to be obliged to always Transit through expensive, unstable and/or unpredictable 3rd Countries).

    => All these various issues topically have in common the Fact that they are obviously related also with Non-Military, i.e. "Dual", aspects of EU's Security and Defence policy, whose growing importance may obviously motivate even those EU Member Countries which are not yet fully participating in NATO's activities and/or reportedly hesitate on the issue of developing EU's Military forces, to find, nevertheless, both a generally useful practical interest and some politically non-controversial oportunities to get involved, together with most other interested EU Countries, in several European SDP projects and activities.
--------------------------------------


(../..)

***

(NDLR : "DraftNews", as already sent earlier to "EuroFora"s Subscribers/Donors. A more accurate, full Final Version might be published later on).

***
BRIEF NEWS
00:00 - 02.06.2021

00:00 - 18.10.2020

00:00 - 19.06.2020

00:00 - 18.05.2020

00:00 - 20.04.2020

00:00 - 02.02.2020

00:00 - 09.12.2019

00:00 - 27.11.2019

00:00 - 16.11.2019
Statistics
Visitors: 52301501
Archive
Login Form
Other Menu


  Ten Years of ECHR : 1998 - 2008 show need of Revival in 2009-2010 coinciding with 2009 EU Election   
A threefold, coordinated move by new Top French Political actors in the 2009 EU Parliament Elections, expressed in Strasbourg a will to boost Europe's Political dimension close to Citizens' concerns, going from protection of Economy to defence of Human Rights.    
The move met an exceptional ECHR's call for a "revival" of Human Rights' protection mechanism', in a Mega-Conference, early 2010.   
Obviously focusing on June 2009 Elections to EU Parliament, it involved from the outset the recently nominated "dual" Head of French Governing Party (UMP)  Michel BARNIER and Rachida DATI :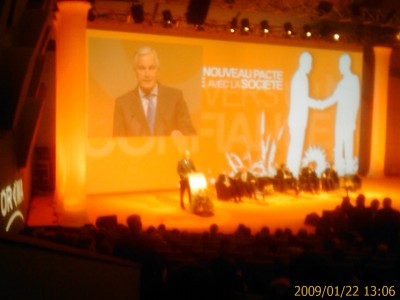 - "As President Sarkozy has clearly said, we (France) are in favor of a Strong, Sovereign and Independent, Political Europe, which protects its Citizens, and not for a large Super-Market, nor for a Europe under influence",
    "This goes for everything, including Energy", added to "EuroFora" the experienced former EU Commissioner, Minister of Foreign affairs, currently of Agriculture and Sarkozy's new pick as Leader of the Governing party UMP to EU 2009 Election, Michel BARNIER                                              .                             
  - Human Rights are important because they are at the Heart of the Political Europe that we aspire for : I.e. a Europe able to act and protect its Citizens, stressed also the New French Minister for European affairs, Bruno LE MAIRE, while meeting Strasbourg's Journalists at his first visit to the CoE.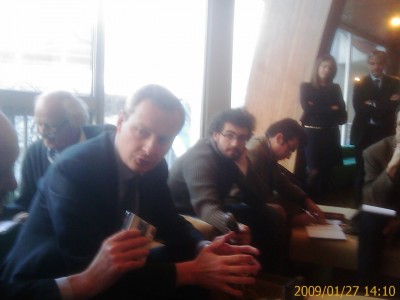 This is one of the main interests for CoE, which is also a natural place for cooperation between EU countries and Russia or Turkey, which was recently helpful at the Middle East crisis, he added.
The move gained momentum with French Minister of Justice, Rachida Dati's main observations at ECHR's 5Oth Anniversary :   
- "While we are seeking Europe's Borders and Identity, you (ECHR) remind us also of its Values", Human Rights, Dati noted.   
Citizens seek more and more often ECHR's help, and the tempo accelerates, Europa awaits a symbol, while national legal orders are not freezed   
And she expressed "support" to ECHR President Jean-Paul Costa's call to satisfy the vital need to revigorate the PanEuropean Court by deciding big changes at a High-Level Conference open to a large audience, a kind of "Etats Generaux" of Human Rights, at the beginning of 2010.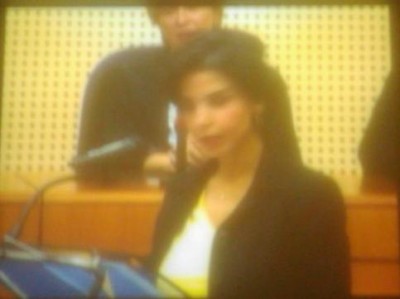 It's not so much the recently growing number of applications for Russia or Ukraine etc, which seems to be Costa's main concern : In fact, the cases declared "admissible" are much fewer...    
But rather the persistent violations of Human Rights, sometimes very grave (ie. murders, torture, abritrary deprivation of liberty, oppression of freedom of speech, destructions of homes/properties, etc), despite numerous, repeated condemnations by ECHR. So that CoE's Ministers, due to "supervise execution" of ECHR's judgements, are overloaded.   
F.ex. most Media noted that Turkey still remains, even in 2008, the 1st among 47 CoE member States in the number of condemnations by ECHR :  257, compared to 233 for Russia, with a population more than the double..    
The problem is that it's not the 1st time at all : During all the last Decade 1998-2008, Turkey was condemned by ECHR much more than any other State, and for particularly grave violations :   
- 1.652 condemnations, compared to 605 for Russia, 548 for Poland, 494 for France, 476 for Ukraine, etc.   
Italy's second place with 1.394 condemnations is a misleading false appearance : In fact, most of them (999) concern mere "procedural delays" in national courts. Same for France.   
On the contrary, Turkey was condemned 180 times for Killings, 192 times for Torture or Inhuman/Degrading treatments, 340 times for arbitrary deprivation of Liberty, 528 times for "Unfair trial", and 169 times for oppression of Freedom of speech, (etc). And the latest, 2008 numbers, indicate no change in this trend, (See supra).   
The current Spanish CoE Presidency (November 2008 - May 2009) has made of the implementation of ECHR's judgements its 1st Priority.   
ECHR's President, Jean-Paul Costa, stressed in its 2009 Annual Press Conference, CoE Member States' obligation to implement the judgements, according to Article 46 of the European Convention on Human Rights.   
Moreover, if CoE's Committee of Ministers delays to ensure implementation, then, the repetition of violations in similar cases provokes a multiplication of complaints tabled to the Court, which overload the mecanism for the protection of Human Rights, denounced Costa.          
A series of Debates on "the situation of Human Rights in Europe", focusing on the "need to fight against Impunity" of perpetrators of grave crimes, is  currently prepared by CoE's Parliamentary Assembly for the session of June 2009.  
The final Timing comes shortly AFTER the EU Elections, but the main Reports should have been adopted before.
Meanwhile, French President Sarkozy and German Chancelor Merkel's recent call "for a Political Europe" in 2009 EU Elections (See earlier "correspondence from Paris, Elysee Palace), seems more and more endorsed also by other EU Countries' Top MEPs :
Thus, f.ex., EU Parliament's 1st vice-President, Greek MEP Mrs Rodi KRATSA, speaking to "EuroFora", agreed that 2009 EU Election would be a "naturally good" opportunity to debate what really interests EU Citizens : "The Future of a Political Europe, able to face the Economic Crisis, with a Culture and identity which attracts the People"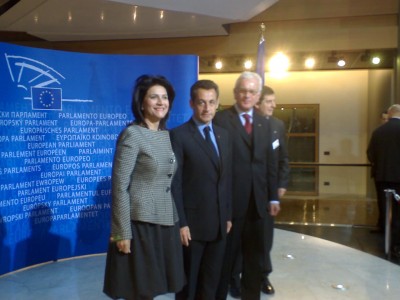 (Photo taken earlier during Sarkozy's 1st visit at EU Parliament, in 2007 : Sarkozy and Merkel's Ideas for a Political Europe inspire also other EU politicians accross the continent)..
.
Polls