Row on EU Top Jobs risks to turn Nasty : => EU "Citizen Erased" ?
Tuesday, 02 July 2019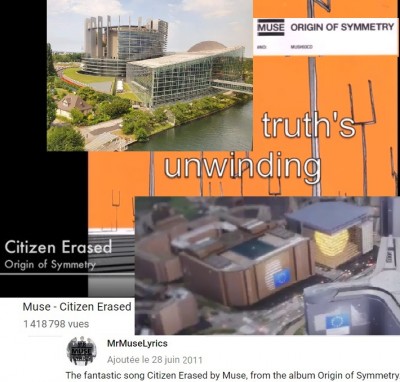 *Strasbourg/Angelo Marcopolo/- Seen from EU Parliament's -and even more : EU Citizen's- viewpoint, Today, in Strasbourg, any Honest Observer would Feel that the current Brussels' EU Summits' prolonged, (and everyday changing, like in a superficial Roulette !), Row on EU's Top Jobs for the period of 2019-2024, has reached proportions which obviously Risk to push EU Democracy into Troubled Waters...
After a Many Months-long EU Parliament's Electoral Campaign, (initialy Backed, apparently, also by EU Commission and EU Council, as well as Faithfull to the pre-existing, since 2014 Logic), Focused on certain "Leading Candidates" ("SpitzenKandidaten") throughout all Europe, explicitly and officially destinated "for EU Commission's Presidency", (i.e. for EU's Executive's Top), including much-Publicized Public Debates between those "SpitzenKandidates" in Brussels, Florence, and elsewhere, European People democraticaly Voted mainly for ChristianDemocrats/EPP with their Top Candidate, Manfred Weber, at the 1st place.
The Rest, i.e. the 2nd and/or 3rd Places, etc., will, in Fact, depend also from he Repercussions of a probably Imminent UK's "BREXIT" from October this year, (which may only Bring More EPP's MEPs, withOut WithDrawing any former EPP MEP, Contrary to Other Political Groups, which May Loose some of their MEPs), as well as from the Final Re-Groupement of Various Emerging, Rightist and other New Political Forces Now Inside the 2019-2024 EU Parliament. For the Moment, it's the Traditional "Socialists, followed by Liberals"' familiar Landscape, but it may Change, more or less, here of there.
 F.ex., Liberals might Fall Down to even Lower than 100 MEPs (given the Importance of UK's Liberal Party now), Socialists could also Loose their "Labour" counterparts from the UK, etc. While, on the Contrary, ChristianDemocrats/EPP might become even Stronger, f.ex. by the Return of Victor Orban's 15 Hungarian MEPs, etc. And the Rightists Grow Stronger after also the Dissolution of Farage's "EFDD" Group, the Threats Looming over the Conservative Group in case of BREXIT, added to the Recent more than Doubling of MEPs by the "Identity and Democracy" Group (former NF).
All this Evolves in an EU Parliament issued from the May 2019 EU Elections, where the European People gave an Absolute Majority of MEPs to All the Right : I.e. to the mainstream Center-Right of ChristianDemocrats/EPP Followed by Various Rightists, (See: ..., etc). (If Liberals are Added to the Right Side of the Political Spectrum, then, this Majority becomes Overwhelming...).  At any case, Voters left Only a Minority for the Left, (with or without Liberals : ibid).  
-------------------------------------
- But, Surprizingly, the 1st Proposal from EU Council in Brussels came, Paradoxically, with a ..."Socialist" Party Candidate for EU Commission's New President, (the Dutch Commissioner Timermans), i.e. precisely that one who Played but Losed the Democratic Electoral Game, (which was notoriously Won by ChristianDemocrat/EPP Weber) !
=> After a refreshing (amidst a torrent, too "Hot" Summer Heatwave) "SnowStorm" of various Protests, Revolts, etc., (Both from EU Parliament and EU Citizens, as well as from inside the EU Council itself), this was Changed :
>>> I.e., Now, EU Council Send Back from Brussels to Strasbourg's new EU Parliament's 1st Plenary Session, this time a ChristianDemocrat/EPP from Germany (according to the 1st Party Voted by the People,
***  But ...only with Someone who (Independently of her Good or Bad Points, from various Other Points of View), has ...Never Spoken Before, Neither to EU Parliament's MEPs, Not Even to the People, (Most of whom have Never Met, Neither even Seen her Before !), and whose (Unknown) Political Program, or main Priorities have NOT yet been Presented to MEPs, neither to EU Citizens, (and, therefore, even Less Debated)...
+ Since such a move makes, Inevitably, necessary to Postpone the Election of EU Commission's President by EU Parliament for the Next Plenary Session in Strasbourg, starting on July 15, at least the new MEPs may get a Fast-Track Glimpse on a Draft "Program", (or merely "Views"), that Von der Leyen might now Present Only during the Next Few Days, (i.e. About a Week's Time !).
=> But, is that Enough, for a really Democratic, Serious and Thorough, in Depth "Information", Reflexion, Public Debate, and Vote (by MEPs) on All the Crucial Challenges that Europe has to Face during the foreseable Future 2019-2024 Horizon ?
     Most Probably Not !
++ Worse : At any case, EU Citizens seem Deprived from Timely Information, WithOut any Chance to Participate in any Serious Public Debate, and have Scandalously been Certainly EXCLUDED FROM any direct Democratic VOTE, (a Chance that they Only had Before : Until May 2019) on the Choice of EU Commission's President...
EU Citizens had notoriously been Officially Invited to Vote in the latest, May 2019 EU Elections, in order to Choose the New President of EU's Executive (i.e. Brussels' Commission), with a Lot of Publicity, Meetings, etc., and a Big Amount of EU Funds, various EU Pamphlets, Big Posters, High-Tech. TV/Internet Broadcasts, etc., and Both EU-level and National-level Pre-Electoral Communication Campains, during Many Months (Often Since Last Year: from 2018 !), precisely Focusing on this or that "Leading Candidate" ("SpitzenKandidat") for the Top Job of EU Commission's New President on 2019, (as it had Already been done Back Since 2014).
And, Indeed, the European People positively Replied to that Call, by a Record-High, Massive Turnout with an Absolute Majority Participation beyond +51% of Registered Voters : An UnExpected "First" and Positive Socio-Political Change, after more than a Decade of (on the Contrary) Falling ...Minority Participation between 1999 - 2019...
=> But Now, all those Millions of EU Citizens, suddenly find themselves, unexpectedly, without any previous Warning, Neither serious Explanation, Totaly Deprived from Any Democratic Possibility to have the slightest Say on the Choice for New EU Commission's President (made by Others, Behind Closed Doors) in the person of Von der Leyen, that they Never Met, Most have Not even Seen, Neither Heard about her before in relation to Europe, HadN't any Chance to Speak with, doN't yet Know what her position might be on Topical EU Issues, and  at any case, European People will Not have Any Chance, anymore, to Vote on her choice at all !
>>> That's precisely what, even Mainstream, Establishment's German Newspaper "Die Welt" immediately Denounced, in the First Published Viewpoint, as a ... "FRAUD ON EU ELECTIONS !", former EU Parliament's President Martin Schulz (Socialist) called it "a SLAP IN THE FACE OF PARLIAMENT !", for "Green" Leader Ska Keller it's only "a LUDICROUS... BACK-ROOM DEAL", while CSU(EPP) leader from Bavaria, Markus Söder, warned that "DEMOCRACY LOST !", and slamed that as "a DEFEAT OF EUROPE !".
=> Even in Germany, a CITIZENS' CONSULTATION by Internet, Organized by  mainstream Media "WELT" and still Going-on, found that "Very BAD", at an Overwhelming ABSOLUTE MAJORITY. While Chancellor Angie MERKEL was Obliged to ABSTAIN from Voting, because, at least the Socialists among the Governing  Coalition, found that this was AGAINST the "COALITION AGREEMENT, FOR A EUROPE OF DEMOCRACY, a STRENGTHENED EUROPEAN PARLIAMENT, and a MORE TRASPARENT EUROPE, CLOSER TO CITIZENS", since "the ATTEMPT TO DEMOCRATIZE THE E.U. is LED AD ABSURDUM !"
 Such Critical Observations could be Easily Multiplied. But, for "Eurofora" what counts Most of all, is, naturally, the EU CITIZENS' point of view :
- Recently, EU Parliament's Winner Leading Candidate ("SpitzenKandidat") for EU Commission's Presidency, Manfred Weber, Re-Elected also as Chairman of MEPs' Biggest Group, that of ChristianDemocrats/EPP, in a landmark Press Publication, had launched a Call to Prevent the Risk for "the Outcome of the European Elections" to be "carried to an Absurdity" !
- "Only if we succeed in making Europe More Democratic, and in bringing it to the People, will Europe have a Good Future. If Europe's Democratisation fails, the EU can be seriously Threatened as well", Weber rightfully Warned.
+ Particularly since, Nowadays, "People want to have a Say and an Influence. They No longer Accept things' being Decided Outside the Public Space, and withOut their Participation", he Added, in the Direction of "Eurofora"s project, (Comp.: ...., etc).
----------------------------------------------
[+ PARTLY UPDATED] Long-Time Minister and, Now, New Designate (by Today's EU Council in Brussels) for EU Commission's Presidency, Ursula Von der Leyen, has just Promised, in EU Parliament in Strasbourg, to Develop a Vision for the EU during Next 5 Years, in a Few Days, in order to hold a Dialogue with MEPs.
=> But, (Independently of the personal Capacities of anyone involved),
>>> is it really Serious to EnTrust the Delicate and Heavy Responsibility to practically Navigate the Ship of Europe in Nowadays' Troubled Waters, full of Crucial Challenges around the World,     
    to someone who didN't have more Time but ONLY A FEW DAYS TO THINK ABOUT EUROPE's FUTURE ?
    ---------------------------
    + And How will, MEPs, the Press, EU Citizens, etc., have a Chance to Seriously Investigate also those Sharp Criticisms, already Launched by various People (including Politicians) about that Latest Candidate, to have, reportedly, been Mixed in some Shady Affairs of various Consultants Hired and Paid for many Millions € withOut Respecting the Legal Procedures, and/or of Projects with so Slipery Slope Financial Costs, that they Start with 1 Digit Number, but End with a ...Triple (X3) Digits Number for Costs, Afterwards ? Or about anOther Claim, about alleged Links to some Bio-Tech. Lobbies which do Not Care so much for Bio-Ethics, not even Nowadays, when Technologies for Genetic Manipulations on Human Beings have notoriously taken Dangerous Proportions, Urgently Needing adequate Safeguards, for the sake of Humanity ? Can, All that, be Seriously Checked in Only a Few Days' Time ? At least in the USA, such matters, (of Top Officials' Nominations' vetting) usually take much More Time !
    ++ Moreover, it's also a Fact that All EU Citizens will be Excluded from any eventual "Dialogue" that Von der Leyen might, eventually, have with MEPs in some Hasty Meetings, mostly or entirely Behind Closed Doors !
    => Worse : At any case, Now, Obviously, there is a Serious Threat for EU Citizens to be Definitively Excluded from Any Chance to Timely Participate in any Meaningful Public DEBATE Before Final Decisions, and to have Lost Any Chance to Democratically VOTE on that Crucial Choice
+ But, the Reality, Today looks Even much Worse than that, and all those who really Care about Europe, have a Duty to tell the Truth about it :                             
-----
(A) It's a Fact that, EU Citizens were called to Meet, Speak, Debate and Vote for a Candidate officially due to become EU Commission's President, but, who, after Winning the EU Election (Weber), is grossly Insulted as "Irrelevant" and even "Ectoplasm" in front of the Medias, and soon afterwards Replaced by anOther, (Timmerman : who had just Lost that Election !), followed also by anOther (Von der Leyen) Person, who has Never yet spoken to EU Citizens, Neither was she Voted by them, Nor even Met them at all, until now !...
And all this Risks to be Imposed to EU Citizens withOut giving them Any Chance to have a Say.

(B) + Moreover, Even at EU Parliament itself, the next President, (Voted in 1 Day Campaign Only !), is Not from the Party which Won the 2019 EU Elections (ChristianDemocrats/EPP), But from the Party which Lost them, ("Socialists"). And Not Even from the Governing Majority Elected by the People in his own Country, (Italy), but only from the Minority in Opposition, (as Italy's vice-Prime Minister Salvini critically observed) !
It's true that, (independently of his possible capacities), he does Not Need an Absolute Majority of All EU Parliament's Members (Abstentionists Included), as Von der Leyen will have, on the Contrary, to Try get, in a Few Days...

=> But, what about EU Institutions' CREDIBILITY, after all that, vis à vis European Citizens, both Now, and on 2024 ?
--------------------------------------
Moreover, by receiving only 345 Votes on the 2nd Round, Against 406 Votes (322 for Other Candidates + 84 Blank or Absents [Most Left Between the 2 Rounds !]), he Obviously does Not Represent the Majority of MEPs, but Only of a Minority...

=> In Fact, unfortunately, at least for the Time being, those Latest Developments, inevitably Look like ..."MUSE"'s Famous Song : "CITIZEN ERASED !"...

(NDLR - Necessary in our Times of "BREXIT" : Even if that Group is Brittish, nevertheless, his 3 Musicians have English, French and German Origins, as even their Family Names clearly indicate !...)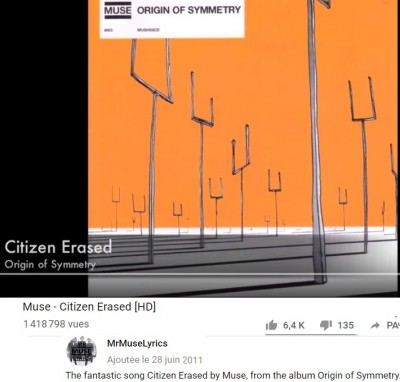 https://www.youtube.com/watch?v=BlKW77GS8Jg

***

Citizen Erased - MUSE (With Lyrics)
muse - citizen erased.
Lyrics:
--------------------------------

Break me in,
Teach us to cheat
And to lie, cover up
What shouldn't be shared?

All the truth unwinding
Scraping away
At my mind
Please stop asking me to describe him

For one moment
I wish you'd hold your stage
With no feelings at all
Open minded
I'm sure I used to be so free

Self expressed, exhausting for all
To see and to be
What you want and what you need

The truth unwinding
Scraping away
At my mind
Please stop asking me to describe

For one moment
I wish you'd hold your stage
With no feelings at all
Open minded
I'm sure I used to be so free

For one moment
I wish you'd hold your stage
With no feelings at all
Open minded
I'm sure I used to be so free

Wash me away
Clean your body of me
Erase all the memories
They will only bring us pain
And I've seen all I'll ever need

==================================
Songwriters: MATTHEW JAMES BELLAMY
Citizen Erased lyrics © Warner/Chappell Music, Inc.
==================================

***

(../..)

----------------------------------
BRIEF NEWS
00:00 - 09.12.2019

00:00 - 27.11.2019

00:00 - 16.11.2019

00:00 - 28.10.2019

00:00 - 08.05.2019

00:00 - 23.04.2019

00:00 - 01.04.2019

00:00 - 04.03.2019

00:00 - 29.01.2019
Statistics
Visitors: 35674372
Archive
Login Form
Other Menu

Fillon invites EU to invent "New Horizons" behind Oil crisis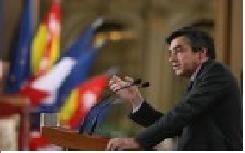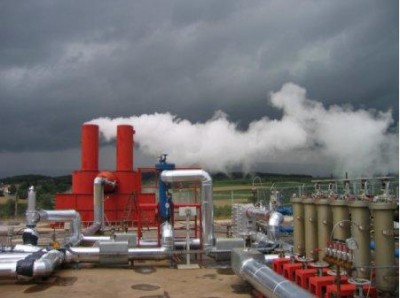 Soultz-under-Forests, June 13, 2008

A pioneer Franco-German research project on GeoThermy, near Strasbourg, served as "Symbol" of EU's will to become Independent on Energy by developing innovative Technologies, while imported Oil prices threaten to provoke a World-wide crisis.

It's essential to demonstrate Europe's will to "invent New Horizons", by creating Environment-friendly, Independent and Renewable Energy sources, while price rises continue for Oil, a polluting old ressource with insufficient stocks, stressed French Prime Minister Francois Fillon, anouncing that this will be a focus during the forthcoming French EU Presidency (July - December 2008).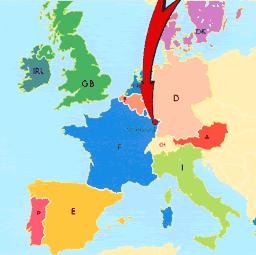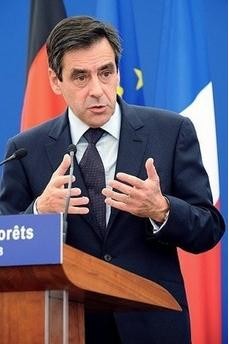 Fillon symbolically injected a 1st KWh produced by GeoThermy into Strasbourg's Electricity grid, during a special gathering of German and French officials at Soultz-under-Forests ("Soultz-sous-Forêts"), using a geothermal innovation which is "the most advanced in the World" :

The innovation uses Strasbourg's underground water richness to capture Heat, by injecting liquid among Rocks 5 km deep, where temperature is 200 c. Thus, it can be activated at any moment and location, even without natural warm water springs : A big advantage compared to old biothermal tools.
Engineers, Scientists and the Industry will have 2 Years to invent practical ways for this innovation to become productive and cost-efficient in real Economy, said Fillon.
115 Millions of Euros invested, 15 Research Labos, 430 Scientific Publications including 34 Doctoral PhD, and a systematic cooperation between French and German Governments and Public Agencies on Research, succeeded to prove that the new method works.
Already able to serve Electricity to a village with 1.500 inhabitants, the pioneer project intends to reach a capacity to serve 20.000 inhabitants before 2015, as part of a larger Plan to make all Renewable Energy Resources (together with Wind, Solar, etc) able to cover more than 23% of all Electricity needs before 2020.

- In fact, "behind the challenge" faced with the current Oil crisis, there "is a New Horizon that we can shape all together", by "creating New Tools for the Future", Fillon launched towards EU Member States.

Meanwhile, we should intensify Energy Savings, simplify Transports, and help the Poorest cope with growing Oil prices, until EU joins a World-wide lead into inventing reliable and sufficient Renewable Energy Sources, he added.

Many, technologic and other Challenges exist, but they can be overcome : F. ex. the new GeoThermic method tested at Shoultz since 1987, had provoked an Earthquake at a nearby site, close to Bale, by injecting big volumes of pressurized Water in underground broken Rocks near a Seismic Faultline in 2003. But the move was rectified later-on, by diminishing the amount and pressure of the water injected in underground rocks, so that no Earthquake is provoked.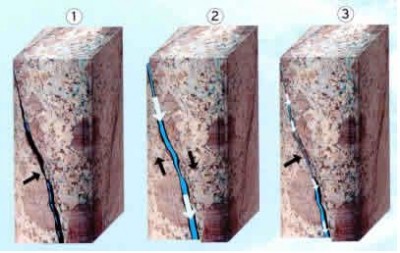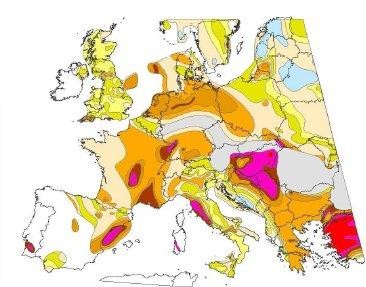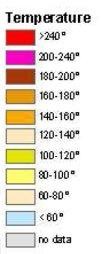 More than 1 Billion Euros are invested by France on Scientific and Technologic Research about Sustainable Development until 2012, aiming to take a 10 years advance, there where innovation can become source of Growth, Competitivity and Jobs, which, according to some evaluations could reach more than 220.000 before 2020, Fillon observed.

During the forthcoming French EU Presidency, together with our German friends, we shall do all necessary efforts for Europe's World-wide lead against Global Warming, thanks to Energy tools able to ensure its Independence, Growth, and Citizens' well-being, he concluded.

-------------


The "Enhanced Geothermal System" (EGS) stems from pioneer research initiated by teams from France, Germany and Italy, joined also by Swiss, the U.K., and Sweden, even U.S. and Japan, since the 90ies.

In 1996, a European Economic Interest Group (GEIE) was founded, in order to exploit Electricity-produsing Heat from deep underground Rocks, including France's EDF and Germany's PfalzWerke.

In 2002, a Pilot scientific project started to be tested in Soultz-under-Forests, 50 kms north of Strasbourg.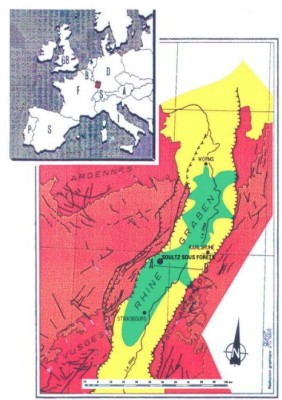 Polls