Home

newsitems

EU Scientific Research Council Chief Burguignon to Eurofora on relations with USA, Russia, China +
EU Scientific Research Council Chief Burguignon to Eurofora on relations with USA, Russia, China +
Wednesday, 15 March 2017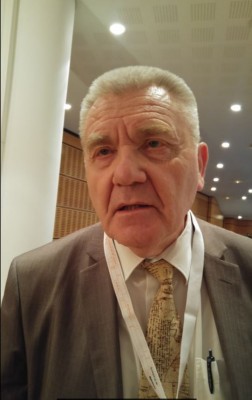 *Strasbourg/SupraMolecular RST Institute/Angelo Marcopolo/- The President of EU's Scientific Research Council, (ERC), Professor Jean-Pierre Bourguignon, a Top Mathematician from France, speaking to "Eurofora", Highlighted Europe' Highest Science body's current Policy on International Relations, and particularly vis a vis Russia, USA, and China, as well as various other Countries in the World.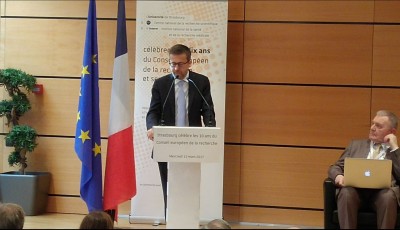 He was in Strasbourg, Together with EU Commissioner responsible for Science and Technology, Carlos Moeda, (Comp. f.ex. Moeda's Replies to "Eurofora" Questions, also at : ...), for several Events organized on the occasion of the 10th Anniversary since the Creation of ECR (2007-2017), as well as for various relevant Meetings with European Politicians at EU Parliament, during its Plenary Session this week here.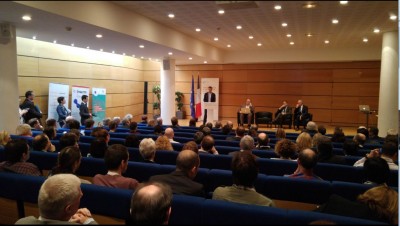 ECR's 10th Anniversary's Events were Hosted at the University of Strasbourg, in the presence of its New President, Professor Michel Deneken,  and Welcomed also by the French Minister of Higher Education and Research, Thierry Mandon, but realized in close Cooperation with famous NOBEL Prize in Chemistry, Professor Jean-Marie Lehn, CEO of the Supra-Molecular Institute for Research and Engineering, where he has recently Succeeded to Gather also anOther 2 NOBEL Prizes : First Martin Karplus and recently also Jean-Pierre Sauvage, creating, together with several Younger Researchers, a kind of scientific "Lehn Galaxy"...

(See Both Deneken's, Mandon's and Lehn's Replies to "Eurofora"s Questions, at Other, Specific NewsReports).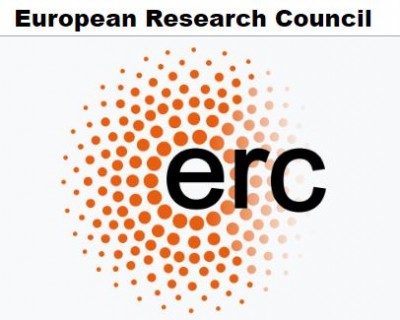 ECR has a Multi-Billions € Pluri-Annual Budget in order to Select and Fund various Research Projects on the sole Criterium of their "Scientific Quality", which are due to be prepared in Europe and/or at an ECR-Associated Country, (Comp. Supra).This includes also Projects about Teaching and/or Diffusing, i.e. Popularizing Science, as 2 recent examples show, President Bourguignon revealed to "Eurofora".
-------------------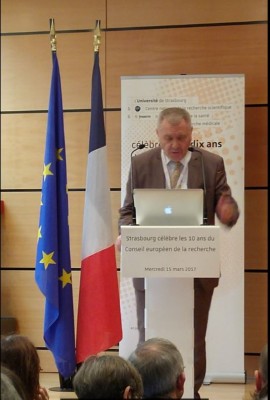 On International relations, to put it in a Nutshell, ECR's President would Like to Develop Stronger Links with Russian Scientists, given their traditional Importance, naturaly finds relations with the USA of primordial interest, while also wishing to find out asap the New Science Policies of the Trump Administration, and is Glad that Cooperation whith China has entered recently into a very Good Direction, making him Multiply his Visits to that "Huge" Country, as he Told us, (See Infra).

Added to an Area Closer to the EU, (which is destinated for "Association" Agreements), in fact, the Biggest Players in the World, (such as USA, Rusia, China, etc), are expected to conclude "Cooperation" Agreements with the ECR, he explained, in substance, inter alia.  

------------------------------
On Russia, and Other Countries
-----------------------------------------------------

     - "The Scientific Tradition of Russia is of Exceptional Value. So that, certainly, for EU Scientists it's Important to Develop Good Relations with the Russian Scientists", ECR's President told "Eurofora" from the outset.

     - However, "in the specific situation of the Russian Federation, we (ECR) do not yet have a Special Agreement with Russia", he regretted, for the Time being.

     - While, nevertheless, "During the last Decade (2007-2017), we have concluded Special Agreements with 9 Countries out of the EU.

     -  But Russia is not yet part of that", while, f.ex., "USA - the First -, China, Japan, South Korea, Canada, Mexico, Brazil, Argentina, South Africa, etc", already do.

      + "And we are currently in the process of Negotiating with India, Australia, etc.", he added.

    + In Addition, there is also the "Different situation of <<Associated>> Countries, which have concluded a real Agreement with EU Commission, including Long-Term Commitments".

    - "This concerns, typically, Countries like Norway, Switzerland, Israel, etc., but also, Recently Ukraine, Tunisia, FYROM, etc"., (i.e. Countries very Close to the EU, located at its vicinity, "in an EU Area", as he observed).

------------------------------
USA Changes
------------------------------

    - "Concerning the USA", nowdays, "Nobody Knows yet how things will Evolve, since", inter alia, "there is also a quite Radical Change of Administration", ECR's President observed, for the Time being.

     - In particular, "the New American Administration is going to Design a New Policy to Support Science, that hasn't yet been determined".

    - "So, Nobody knows Today, how it will be done".

    - "The only known point is that, f.ex. the US Environment Agency had its Funding considerably affected, particularly after the nomination of a Director", that some find "controversial", as he noted.

    - But, "We don't know yet what will happen for other Agencies, which have an Essential Importance for us (EU)".

    - "F.ex. the NSF (National Science Foundation), whose Director is a nice Lady, Mrs France Cordova, (an AstroPhysicist), that we know quite well, and, normally,  is not part of what Americans call "the Political Pools", i.e., those who Change with each (New Presidential) Administration".

    - However "it still remains to Know", f.ex., "what Budget it (NSF) might have, in which Context, etc", Bourguignon carefuly added.

--------------------------
China (and Shanghai)+
------------------------------------

     - "In the case of China, We (ECR) have recently Signed a Cooperation Agreement with what is called <<the Chinese NSF>>, and that Deal "is now Evolving very Well", f.ex., "I make several Visits to China", and "the Commitment of the Chinese Minister (of Science and Technology), Mr. Wan Gang, a Good Friend of Europe, is very Strong", ECR's President appreciated.

    + "Eurofora" reminded the Fact that, at one of the Latest EU - China Summits in Brussels, Back on July 2015, (Comp., f.ex., "Eurofora"s NewsReports from that event, at : ... + ..., etc), a Key point was Beijing's offer to practicaly Advance Beyond simple Trade, and start Considering Co-Productions, based mainly on Cooperation in Science-Research and Technological Development, in order to Export also Joint Products to various Other Countries in the World

     - "These (above mentioned) Cooperation Agreements with China had been somewhat Affected, Back on 2014, when China moved from the status of a Developing Country, to that of another (Higher) Status, where, if it participated in European Projects, then, it should Fund that by itself" too, he reminded.

    - But, "finaly, an Agreement was Found, Negotiated between EU Commissioner Moedas and the Chinese Minister of Science (and Technology), Mr Wan Gang, so that the 2 Parties, EU and China, Decided what Amounts of Funds they would make Available".

      - "This might represent some Tens of Millions €, even Hundreds of Millions € for Certain Projects, but it does not affect directly the ECR" itself, Bourguignon explained.

     - Because, "we, as ERC, have directly Negotiated with the Agency often called "the Chinese NSF" (i.e. National Science Foundation-like), which Funds f.ex. Visits of Chinese Chientists inside ERC's (European) Teams".

    " This is Independent from the Political level Agreement which has bee Concluded (almost in Parallel) between EU Commission and the (Chinese) Minister" of Science/Technology, he Distinguished, showing their Additional and the quite Differend, specialized character of each.

    - "We (ECR) have Signed" that (2nd) Agreement Last Year" (2016), "and, therefore, it practicaly Started to Operate from This Year (2017)".

    - "So that, we have Already Chinese Scientists, supported, for their Travel Expenses, by that Chinese Agency, who arrive in Europe, and go visit European (Research) Teams".

    - As for that, above-mentioned, quasi-Parallel Agreement with EU Commission, (Comp. Supra), "it was Also, almost at the Same Time, during Last Year", (2016), he reminded.

     - For the rest, "China is a Huge Country, insie which there are a Lot of Scientific Activities, in Many Cities and Regions" : It's not only Pekin and/or Shanghai, but "it's almost Everywhere" f.ex. Cheng Doo, Kong Jo, Shanghai, Shiang, etc : "Science is Present at a Great Number of Areas in China", he found.

    ¨- Thus, Personaly, ECR's President has "made almost 40 Visits in China !", he told "Eurofora". "To be more precise : My Next one will be the 39th", he smiled.

    - Last, but not least :
On the occasion of his visit, Today, in Strasbourg,  ECR's President, to whom we had just said that "Eurofora"s Scientific Advisor, Dr. Constantin Marcopoulos, from Strasbourg University, whose PhD Research area is quite Near to that of New, 2016 NOBEL Prize Winner, J-P. Sauvage, present Today in ECR's Events here, but works now in China's Shanghai city, (Similar to New York, Geneva, Saint Petersburg, Sudney and Strasbourg), suddenly reacted by telling us, with a Smile, that, by an astonishing Coincidence :

    - "Next week I will be in Shanghai !"...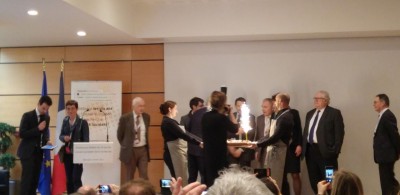 (ECR's 10th Anniversary Cake, with Candles' Fire, among 2 NOBEL Prizes, 1 Minister, European ECR + French CNRS Research bodies' Chiefs, etc).

(../..)


***
("DraftNews", as already sent to "Eurofora" Subscribers/Donors, earlier. A more accurate, full Final Version, might be published asap).
***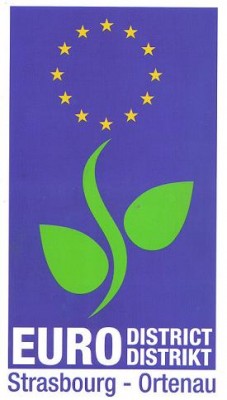 New Plan revealed during EU Parliament's session and while Strasbourg's Unified University was inaugurated, (biggest in France, aiming at EU links).
EuroDistrict Strasbourg-Ortenau's dynamics were boosted by a key Franco-German meeting during EU Parliament's session here, which anounced a swift towards ambitious European aims : To become a showcase for concrete achievements of European Cooperation that benefit Citizens' everyday life and Economy, while also developing a Culture able to serve and stimulate European Organizations' political activities.
With measures to be taken in 2009, Strasbourg-Ortenau's EuroDistrict should become EU's new "Metropolitan area" in the Decade 2010-2020, at the heart of Europe in the performant "OberRhein" region, a Franco-German Expert's Report anounced.
- "Defend European Institutions, and in particular EU Parliament" is a key point of the 2009 Report's threefold focus on "Infrastructures"' economy and quality, "Citizens' everyday life", and "Cultural and Political influence".
According to a Draft Statute, France and Germany agree that "an undeniable element of EuroDistrict's image" should be "Strasbourg's status, as Capital of a Democratic and Parliamentarian Europe".
    After parallel and joint meetings at EU Parliament, French and German Ministers for EU affairs, Bruno LE MAIRE and Gunter GLOSER, started working with representatives of Local and Regional Authorities from both sides at Strasbourg's Historic Town Hall, Place Broglie, for the 2009 Monitoring of EuroDistrict "Strasbourg-Ortenau, during which was published an important Experts' Strategic Study with proposals on how to develop it in the Decade 2010-2020.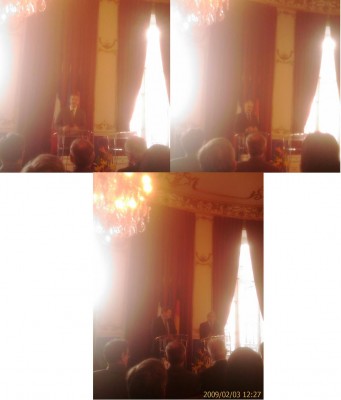 Introducing the 1st Experts' Report on "EuroDistrict" at a moment when it needs "New Ideas" as food for thought, Strasbourg's Mayor, Senator Roland RIES said that "a special Status" should allow "Citizens to share Infrastructures and a common European project", in agreement with his collegue, Mayor of Kehl and German spokesperson for EuroDisctrict, Dr. Gunther PETRY, who focused mainly on the useful role of "Local" authorities in "concrete" achievements.
    - Together with "facilitating Citizens' everyday life", "our countries have also a Political aim", which needs to find "New Forms of Cooperation", said German Minister for EU affairs, Gunter GLOSER. According to a "Subsidiarity principle", which starts from a smaller level, leaving to a bigger entity what it cannot achieve alone, EuroDistict should be the "1st level" in a "Concentric" schema, he added.
    - In fact, "it's a question of Europe's credibility : EuroDistrict must prove that Franco-German cooperation gives results", with "concrete achievements", said the new French Minister for EU affairs, Bruno LE MAIRE. Now, we "must advance further" : There is both "Local and National support" to make of Strasbourg-Ortenau's EuroDistrict "an example on what Europe must do in the Future if it wants to be credible in Citizens' eyes".
    - "Our Mission was to find the region's Potential of the region, "and search adequate Measures to use and develop it"; said German Expert Dr. Erwin VETTER. A main proposal is to "create a New Center for EU Competences", where everything should be concentrated : EuroDistrict, EuroCorps, EuroBest, etc : All in one area, while also linking Airports and other means of Transport, Culture, Education, Science and Research, etc. in order "to create 1 Metropolitan area" before 2020, he anounced.
    - With imagination and organisation "we tried to marry the French and German spirit", added French Expert Bernard COTTIN. He underlined "two points" :  - "In their Everyday Life, Citizens should feel that they are living in One Common Area", (fex. on Phones, Hospitals, Retirement, etc). But EuroDistrict should have also a "Cultural Dimension" : "Strasbourg, had been a little-bit left behind by both countries in the past, but must now find a New dynamic Momentum, at the Heart of Europe, strengthening its Cultural atous and becoming Multi-Cultural, in order to attain a European Dimension and develop the European Institutions", he concluded.
    Symbolically, both Mayors of Strasbourg and Kehl, Ries and Petry, gave to Ministers Gloser and Le Maire as a Gift two Books on Rhine River : Stylicised by both Logos chosen for "EuroDistrict" (as body of a flower), and for Strasbourg's new, Unified University, "UniStra", (as a long "S"), Rhine river came at the focus this week in Strasbourg, headquarters also of the oldest European Organisation : The Committee on Rhine's Navigation.. Meanwhile, Le Maire switched over from German (that he speaks fluently) to French, echoed, the other way round, by Gloser, who also understands French...
---------------------------------
The 2009 REPORT :
---------------------------------

Experts' proposals for EuroDistrict's Legal status is to start in 2009 with a "European Group for Transborder Cooperation", and "replace it, when possible, .. with an Original Form" of a new legal entity.                                                                                                                                                                                                                                                                                                                                                                                                                                                                                                                                                                                                                                                                                                                                                                                                           
Citizens' oriented measures include to facilitate "acces to Health", "Mobile Phones", "Transborder Workers"', "School exchanges", etc., and other measures interesting Citizens, as f.ex. the creation of "Common Hospitals or Rescue centers", etc. Already, an agreement on "Urgent Medical Care" will be signed on February 10.
As "Economic Capital" of one of EU's most performant areas, known as "Ober-Rhein Metropolitan Region" ("superior Rhine" area), Strasbourg-Ortenau's EuroDistrict "should also develop its role of European Cultural and Political Capital, Symbol of Franco-German entente and of a Democratic Europe", Experts' Report concludes.
This goes well beyond developping Bi-linguism, transbrorder Training and "systematic" rapprochment of both Cultures (in Cinema, Theater, Music, etc).
It adds a progressive transfert in EuroDistrict of "elements of the Franco-German Brigade", close to "EuroCorps" Headquarters, and culminates with the promotion of European institutions (see above).
The Report also proposes to launch an "initiative" for "EU Parliament's unique Headquarters", developing Strasbourg's attractiveness vis-a-vis MEPs and staff.
It also includes the development of "a Research and Higher Education pole", among French, German and Swiss partners, "linked with Strabourg's new; Unified University" and "Ortenau's HochSchulen"
It's not a coincidence that this same week was inaugurated Strasbourg's Unified University : - "UniStra" becomes the Biggest in France, (with more than 42.000 students, 5.200 staff, a brand new "European Doctoral College", some 100 Research centers, and a Capital of more than 400 million €  from the State), aiming to create closer links with nearby German and Swiss Universities, fex. Karlsruhe, Fribourg, Stutgard, Bale, etc, as French Minister for Scientific Research and Higher Education, Valerie PECRESSE advised.
(See other, related News, already sent to interested "EuroFora"s subscribers and donors, which will be also posted at the Website asap).
Last but not least :  Non-believers should meditate on the fact that all this was symbolically made in the same Strasbourg Historic Town Hall's room where even the establishement of Council of Europe was decided, 60 years back in 1949...
Polls