Home

newsitems

CoE slams Mob Violence+Press Muzzling against Women in EU Cities, asks Enquiry+Justice
CoE slams Mob Violence+Press Muzzling against Women in EU Cities, asks Enquiry+Justice
Thursday, 28 January 2016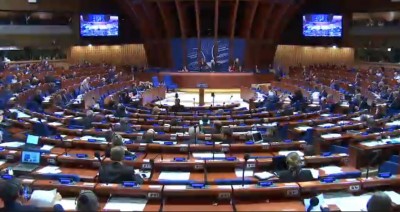 *Strasbourg/CoE/Angelo Marcopolo/- While EU Parliament, curiously, appeared to Delay, Banaliize and/or Downgrade the issue (See Facts in forthcoming NewsReport), on the Contrary, CoE's PanEuropean watchdog for Human Rights, Democracy and Rule of Law, already Debated and Voted Today in Strasbourg a quite Strong Resolution, preceded by various outspoken Critical Remarks even from mainstream MEPs of Different Countries and Political Groups, (even if mostly from Center-Right : f.ex. Liberals, EPP, EDG, NI, etc),

on the still "Hot" Scandal of the Unprecedented but Concerted, Brutal Mob Attacks against defenseless Young Girls and Women, mainly by some Groups of Migrants, at several EU Countries (Germany, Switzerland, Austria, Sweden, Finland, the UK, etc) during the New Years' Eve. Including on the Astonishing Fact that it was left for Many Days Unreported by Establishment's Media Muzzled by Scandalous Secret Orders (f.ex. in Germany's NRW Federated State) of a Local/Regional Police, which did Not Defend the Victims during the Attacks, Left all the Perpetratros initially Unpunished, and initialy tried to Cover Up their Crimes by Hidding the real facts, etc. But, on the Contrary, Stopped, Diverted, Dispersed by Force, abusing even of Water-Canons (in Cold, Winter Time) and/or Gas against the Biggest Protest Demonstration at Koeln, (the Worst-hit City, reportedly with several Hundreds of Complaints already lodged), apparently without even thinking that at least some Families of Victims could be among the Demonstrators, (See +Infra)...

--------------------------------------
CoE Resoluton's Strongest Parts :
--------------------------------------------------

- CoE's Report, adopted this week in Strasbourg, speaks not only about "the Attacks in Cologne, and Other Cities, mostly in Germany, but Also in Austria, Switzerland, and Finland", to which Media added even similar "Attacks which occured in Sweden Earlier this year", and, now, Brittish MEPs extended moreover to certain UK-related Incidents, (See Infra).

But it focuses at Cologne, for now, where more than "766 Complaints have been officialy made to the Police, to date", (in fact, Now, ..more than 1 Thousand : See Infra).

-----------------------------------

    - "Recent Attacks against women in several European Cities have highlighted the Urgent Need to Protect women from sexual violence", naturaly.

    + But, in Addition, - "Their Simultaneous occurrence, their Scale, the Late Reporting by the Media, and the Slow response of the Authorities, are of Great Concern", CoE's Resolution moreover denounces.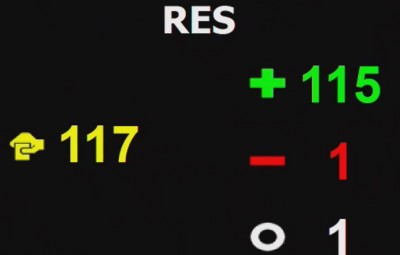 => "These attacks .. require an official Investigation into the Facts, and into the reasons for Delaying official Reporting to the public", as well as "call for a Comprehensive Response", CoE stressed with a quasi-Unanimous Resolution adopted with 115 Votes out of a Total of 117.

    - "Violence within Crowds represents anOther Dimension of violence against women", the Resolution acknowledges, (following also the German Minister of Justice).

    - "According to Witness accounts, the Majority of Perpetrators of the recent attacks were allegedly of Foreign origin. These attacks triggered Debates on reception policies and Integration in Europe".
 ----------------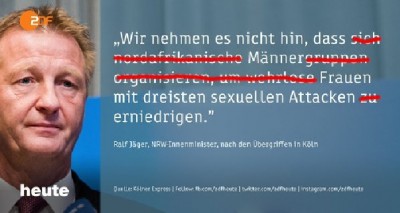 - "The Media also hold an important responsibility ..... They should not, in order to ensure political correctness, Hide the Truth from the general public. Partial, Late or biased reporting on crimes can feed Conspiracy theories, Fuel Hatred against a part of the population and contribute to Mistrust in the authorities and the media... That's why Media must "Report objectively and truthfully on Facts", (something which doesn't hinder, at the same time, Not to "Stigmatise a part of the population").

=>     In the light of these considerations,

    (A) - The Assembly Calls on the relevant Authorities to conduct an Investigation into the Attacks against women, and to Publish its Results"

CoE's official Report moreover "Urges ...to conduct a Full Investigation, and Shed Light on what Happened", particularly "analyse Whether it was Planned".

------------

    (B) + the Assembly Calls on Council of Europe member States to :

    - "ensure, by Prosecuting Perpetrators, there will be No Impunity". ("Zero Tolerance", asks CoE's official Report against those Mob Criminals).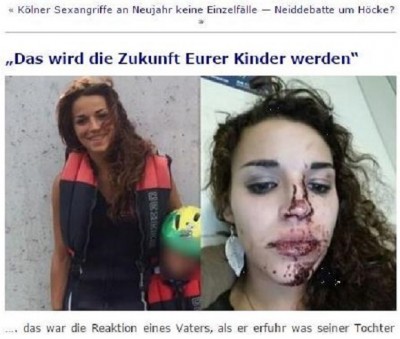 --------------------------

    (C) - "engage in a dialogue with the Media, about their Responsibility to ensure Timely and objective Reporting on Events, including Crimes", while also continuing, naturaly,  "and to combat hate speech"

    + According to CoE's official Report, "German Authorities" (in NRW) and Media were Accused of Hiding the Truth from the Public"...."Victims told the Press that they (were) Afraid of being ...Harassed for contributing to "Hatred" against Migrants and Asylum Seekers". Even "some Feminist Activists explain their Delayed Reaction to the Attacks by the Fear of being called "Racist"...

    CoE Assembly's Resolutions are not Directly Binding, but, in case of repeatedly and seriously recalcitrant States, the PanEuropean Organisation's Parliamentary Assembly holds Various possible Sanctions vis a vis their MEPs.
    
-------------------------------------------
CoE MEPs' Debate :
---------------------------------------------------------

    Most MEPs were obviously Opposed between those (the Majority) who Recognized a New and Specific Crime (as German Justice Minister Acknowledged) of Concerted Brutal and Sexual Mob Attacks with real Violence against Defenseless Young Girls/Women, at a Public Area, but Deprived of any Police Help, while even the Media were Muzzled,

    and those (a Minority) who still Insist to Downgrade the issue by drowning it down into a Banalizing, vague "Violence against Women", (i.e. Nothing New, as they claim : See Infra)...

    Both are Crimes, but Not of the Same Kind, nor Gravity. A Characteristic Key-Word was given by Eye-Witnesses cited at German Media : - "They Attacked" them by Tens of rather Hundrends of Aggressors in a Row, and "lll-Treated, them in Public, ...LIKE CATTLE !". (I.e. as an Inferior Race of Animals, which could be seriously ill-Treated, Brutalized and Humiliated, in front of everyone, Massively, and in Total Impunity : a Real Racism)...

    Here, the Focus is, naturaly, mainly (but not only) on those MEP's sayings which belong to the First Category.

-----------------------------

    + Concerning "the Media's role : The German and international media reported on the Cologne Attacks only after several days. Did they want to Hide the Truth? If so, why? Violence against women is a Crime, and it Should Not be Hidden from the general public. Late, biased Reporting Diminishes the public's Trust in the media, and we must criticise actions that Undermine that trust. As I state in the report, honest crime reporting is important, Irrespective of the Perpetrator. It is the Media's Responsibly to report the facts objectively without stigmatising a part of the population. We should therefore Investigate the reasons behind the Media's Delay in Reporting", stressed CoE's Rappoteur, Swedish MEP Jonas Gunnarson.

    - "it is important that we say things clearly. ...It is important that these events are explained. They did not take place only in Germany, but also in Sweden. As the (CoE's) Rapporteur rightly said, this problem exists in Many of our Countries, and it is Important to ask Who the Perpetrators are. We must be Clear about that; it must be Explained and we must understand exactly What Happened. At the moment those events are not clear and are rather hazy", Denounced from the outset, on behalf of the ChristianDemocrat/EPP Group, the Head of the German Delegation to CoE's Assembly, Axel Fischer.

    - "People asked why it took so Long for the Media to get involved and Report it". In fact, some claimed "that Nothing happened and it was not very important, but, then, why +3 Days Later there was a Huge Outcry in the media and the issue was taken up. Some of Complaints that have been made are true – there were Massive Sexual Attacks.."

    => - "The CoE must Deal with those Questions, because support for Human Rights is part of its (own) moto". ...Something has gone Wrong in some of our member States. I cannot say what the outcome of this will be, but the Questions are there and they are Part of our Mission. We must ensure that those questions are properly Elucidated, and that is why when discussing this report, such matters are on our Agenda. It is important to send out the message that we (CoE) will Keep on the tail of this issue, and we will Not Let it go", Fisher warned.

    -Speaking on behalf of the "Left" Group, MEP Ms Kavvadia from Greece, acknowledged the Fact that, -"There is no doubt that the events in Cologne were Very Serious, and ...we do not have a clear picture of those events".  - Of course the Perpetrators must be Prosecuted and Punished – there can be No Tolerance of these types of Horrific Events and Behaviour", she denounced.

    - "But ...there is no indication that this event was somehow linked to the increased flow of refugees from Syria, or that refugees from Syria were .... responsible for it, Exclusively", she claimed, (while obviously keeping in reserve the word : - "Mostly")....  "It is unacceptable to accuse refugees and immigrants", Ms Kavaddia argued.

    - "Let us not forget that 90% of violence against women and sexual harassment still happens at (the Family) Home, where nobody else can see it", focused in her intervention on behalf of the Socialist Group, MEP Ms Sutter, from Belgium, (perhaps in order to ensure Koeln's Victims ...)

    - "No religious, cultural, ethnic or other Difference can Excuse certain Behaviour – it canNot excuse the Violence", and "Honest Reporting is Important in that regard", stressed, on the Contrary, Ms Reps from Estonia, on behalf of the LIberal Group of MEPs.

    + "Clearly, as we all agree, Not All asylum seekers are Terrorists; they are Not All running around on the Streets of our Europe trying to Harass somebody"...

    - "However, ...Violence inside these Communities and inside the Refugee Camps and Asylum seeker Centres, is, Unfortunately, More common than we would like". And +"Children are Disappearing from those centres, with some being Sold on the Streets....Those are also the issues we are tackling in this institution and we Need to Discuss them, Too", MEP Reps Denounced, in Addition, concerning, indeed, 2 Other Topical Problems, (the 1st already Denounced by several German Police Officers, who have Complaint at various Media that their Superiors systematicaly Hinder even to Speak to the Press about Brutal Violent Incidents, Harassments, etc, inside the Recent Mass Asylum Seekers/irregular Migrants' offered Housing ; while the 2nd, about Abused Children, is just Starting to emerge in the Media now).

-----------------------------------------------------

     - " An Attempt was being made to Brush under the carpet Crimes that had to be Examined and Reported properly", denounced from the outset Sir Roger Dale, speaking on behalf of the European Conservatives Group of MEPs.

    >>> - "This is not just a German problem or a Migrant problem; it is a problem of a Revolting Crime, which also takes place in Sweden and in Britain, and canNot be Tolerated, no matter which group of people it is perpetrated by, no matter where in the EU and the wider Europe", he pointed out.

    + "As the former Chairman of the Sub-Committee on Media and Information Society of this (CoE) Assembly and as a Journalist, and as one who has sought and fought to protect the rights and the freedoms of journalists throughout the CoE territories, is that it is clear to me that Editorial Control and Editorial Suppression has been exercised, and that Journalists have been Prevented from properly and honestly Reporting matters of very Grave Concern. That, too, is Intolerable", the mainstream Brittish MEP Criticized, as far as Media Muzzling is concerned.

    => "That is a Disgrace. As Mr Fischer (EPP Representative and Head of German Delegation : Comp. Supra) said, this is Not an issue that can or will be allowed by this Assembly to Go away. We shall Pursue it Relentlessly, because if we are to succeed in the work that we are here (at the CoE) to do, we have to be open and honest, and we have to Demand that openness and Honesty of those who Control our Media", Sir Roger Dale vowed in Conclusion.

    - "This (is an) Important Issue", which "is Attracting Extraordinary Attention around the World Today. The events in Cologne and Elsewhere Shocked us and led to Angry Reactions", about "an an issue that should not be seen in isolation. We Fear that such issues May crop up Again in Future", Warned Rosza Hoffmann, ChristianDemocrat/EPP MEP from Hungary.

    >>> - "it is necessary to make it clear that the events in Cologne go Beyond the issue of "Violence against Women"", she stressed. "In (the) Opinion ... of Many Politicians, ...supported by the Facts (f.ex. "more than 750 Acts of Violence happened in Cologne" alone, given also the Number of more 760 Complaints already lodged), "the events .. represent a New Dimension of Criminality in Europe (as even the German Minister of Justice has notoriously declared earlier in many Media), and "are a Consequence of Mass Migration", as she Added, apparently referring to that Unprcedented "Tsunami" of Mass Asylum Seekers/irregular Migrants who suddenly came through Turkey since the Autumn of 2015. - "Only in Times of War, we (Europeans) have Experienced this Type of Organised Violence", she reminded.

    => -"Those who Refuse to engage in such an Honest and responsible Debate, (i.e. attempt to Banalize the issue, by Hidding it behind a vague "Violence against Women", in general), are facilitating Radical, simple responses, and are playing into the hands of the Perpetrators", MEP Hoffman accused.

    >>> - In addition to Counter-Violence Measures, and to "the Role of the Press", what is Needed is to act, "most importantly, (on) Migration and Integration. ... We must make it absolutely Clear that Migrants should adapt to, and accept European Values", she urged.

     -' The public must be informed promptly and honestly on all those issues. We will Return to the matter After the necessary Inquiries have been conducted, and when we have Full Knowledge of the Facts" Hoffman vowed for the foreseable Future, joining also Fischer and Sir Gale, etc (Comp. Supra).
    
  - "The violent attacks on women that occurred in cities in Germany, Austria and Sweden (etc) have left us perplexed and shocked. They have generated great uneasiness in our societies, and there are several Questions to answer. The attacks happened at the same time, but how could that have been Planned? What Messages were sent in these circles? Who was the Instigator? ....  "What was the motivation? Was it aggression or frustration, or did they simply want to create Fear and Terror? ", pertinently asked  Luxembourg's MEP Ms Hetto-Gaash.

    - "All the people who come to our countries, ....must comply with our Laws, Norms and Habits. ....If they do not, they should no longer remain. ... from the beginning, we must have Common Rules for living in the country, which must be 100% Respected. Let us make them better known and altogether Defend our Common Values", she urged.

------------------

    - "We must analyse What is Behind the Attacks against women in cities. Why are they organised? .... Is it possible that the Crimes are committed to Disturb social Peace and Stability?", wondered also Finnish MEP Ms Kalmari.

    - "In my home country (Finland), every asylum seeker staying in a refugee centre must Sign a Declaration, stating that he or she will Comply with Finnish legislation and Respect basic Values. A Criminal asylum seeker who does Not accept those conditions, may be Sent Back", she recommended.

----------------------------------

    -"The events made Headlines across Europe, not only because of the overt and very public nature of the attacks, but because of their Coincidence in Time, and their sheer Scale, in terms of the Number of Perpetrators and Victims....Much has been made of the Foreign appearance of the Attackers, and this inevitably led to Question about Mass Migration and its influence on communities", observed MEP Robinson.

    - But, "some Women reportedly Asked the Police for help, and were told that there were Not enough police officers available to help them, or were Discouraged from filing complaints at all", she Denounced.

    - Most Important : "A Worrying aspect of the events is the apparent initial Hesitation, both of the Police to record and investigate the crimes, and of the Press to report them. The suggestion has been made that this was because any reporting of the Foreign appearance of the men would be perceived as racist and perhaps inflammatory". But, as a matter of General Principle, "The press and media have a responsibility to report events in an objective way; more importantly, they should report honestly", Ms Robinson stressed.

    - Also because, otherwise, f.ex., "Fear is the Enemy of Freedom. It Stops People Reporting Crime, and makes the Press Reluctant to write about it. Hopefully, this report and debate may go some way to Replacing the climate of Fear, with one of open and honest Discussion", concluded. MEP Robinson.

------------------------

       - "As of 21 January, the total number of 0ffences was 821", (at least in some German Cities), anounced German MEP Ms Rawert. But, until now, Only "30 individuals were apprehended, and 7 (seven) are now under preliminary detention". ....

    - "All those Incidents were perpetrated by Foreigners", she observed, (but without distinguishuing yet if it concerned the controversial Recent Mass Influx through Turkey, or Others).

    - "We must underline that there have to be Consequences to these kinds of Crimes", MEP Rawert stressed.

    => "Over 100 0rganisations throughout Europe have Called for the following", she read :

      - "We Need to Talk about Cologne". - "We, refugee and migrant communities settled in different EU countries, from different nationalities and backgrounds, strongly Condemn the recent sexual Attacks against Women in Germany. We would like to express our sorrow and sympathy to the victims of these Terrible attacks. .... Perpetrators should be Prosecuted and convicted. It is Important now to clarify and understand What Happened, so that people, in particular women, feel Safe again, Justice can be done, and further violence prevented. We did not flee violence there to accept it here."

    - "Our job, when it comes to human rights and the rule of law, is to not allow .. to Divide us", MEP Rawert concluded.

--------------------------------------

-"This is an important moment in time. .....this subject, ...is important, because it concerns individual >Responsibility and liability – a Crucial matter when it comes to Human Rights", stressed from the outset French MEP Ms Le Dain.

-"t was individual women who were Violently Attacked, Groped and Harassed. That will have Severe Effects on some of them". Moreover, "Of course it is Serious" for all Victims, because "Each Woman will be Traumatised", she Denounced.

- "We need to Say things as they are – to pin things down with words. We are talking about Facts and the individual Stories of those Poor Women, who have been Terrified. We need to Look for those men and, if we can Find them, (something which, normaly, should be rather Easy, since Mobile Phones and Internet were reportedly used Widely for such "Concerted" Attacks, Committed evebn in Front of Local/Regional NRW Police, Witnesses in Public, etc), as even the German Minister of Justice has notoriously denounced), "they Need to be Prosecuted", she concluded.

-----------

- "Our discussion came about from the mass harassment of women on new year's eve near Cologne cathedral", but, "we have to be honest and Frank in the context of the Cologne incident, which is only the Tip of the Iceberg, because it has gradually emerged that there were More Incidents of harassment of women in Public places Last Year across Europe", Warned Estonian MEP Ms Mikko.

+ In Addition, "the Criticism of the Media ...is Justified, and (even) the (Local/Regional, since in the German Federation there is No National) Police have kept Quiet about those incidents. It is Extremely Important that No institution Sweep things under the carpet or Embellish Facts. No matter how uncomfortable the facts may be, we (CoE) Have to Talk about them. Only an Honest analysis will allow us to Overcome the Disease", she Denounced, as far as the astonishing Media and Police Muzzling is concerned.

=> "Last but not least, according to ancient Greek mythology Europe is a Woman. Men with Different Cultural backgrounds and Religions, have to Understand that EUROPE IS NOT A WHORE !. Europe is a Woman who needs to be Respected, by Everyone", MEP Mikko concluded, with a Spectacular condensation...

--------------------------------

     - "All Europe was quite rightly Shocked by the recent Attacks against women, particularly those on new year's eve : - Physical and even Sexual Aggressions were committed in Several Countries throughout Europe, including Germany, Sweden, Switzerland, Austria, Finland, France and probably Elsewhere", denunced from the outset Experienced French senator Jean-Claude Frecon (PS), who is also CLRAE President and might play an Important role soon, f.ex. as far as the Controversial abuse of German Region "NRW"'s Police is concerned, both for Blocking and Not Helping the Victims, for Hiding the Truth, and for Dispersing by Force the Biggest Popular Demonstration of Protest at Koeln).

    + Moreover, "the Scale of those Attacks is Unparalleled, particularly in Germany, where 1 076 (i.e. More than a Thousand !) Complaints were lodged", f.ex. "in Cologne and Düsseldorf", as President Frecon observed, Augmenting the still Evolving Number of official Victims.

     => "Such attacks are Not acceptable in Europe, or elsewhere. We must do Everything we can"  to eradicate them : -"Zero Tolerance must be the order of the day. The Police and the Courts must make sure that Exemplary Punishment is handed down to those who are Guilty of these Crimes. There are No Excuses, especially Not the Origin of those who have committed the crimes. It is Not important where they Come from – they are Criminals and Delinquents", he Strongly Denounced.

     + While also advising to "Avoid Generalisations : Families who are Fleeing Wars in Syria, Eritrea and Afghanistan should Not have to Pay the price for the Acts of a Minority", Frecon pointed out.

------------------------------------------

    - Obviously, Compared to More than a Thousand of Complaints officially lodged, just in 2 Cities of Germany, for such serious Mob Brutal Attacks against Defenseless Young Girls and Women, as President Frecon (PSoc.) just Denounced, (See Above), a simple mention of "75 Declared (?) Attacks against Immigrants in Germany", in general, as MEP Catrivanou (Left) from Greece noted, but without even Saying Anything about their estimated more or less Seriousness, Not even mentioning their Content, etc, canNot impress, (even if, in such matters, often, even 1 can already be too much)...

    - But she was probably Right at least when she Warned that "One thing is clear: we canNot fight to Protect 0ne Part of the community, Against anOther, because Human Rights come as A Package. The community of Europe must Not Break apart".

--------------------------------

    - "We Rely on our Media to report honestly, openly and Without Fear or favour, .... Failing to Recognise Crimes is a Betrayal, not only of the Victims, but of the overwhelming Majority of our immigrant and faith Communities, who are every bit as Sickened by such Crimes as everyone else". Because "Victims of attacks Always deserve our Protection, Regardless of the Perpetrator. Part of that protection must mean Recognising such Crimes and Reporting them as the Media would report Other Crimes of a Similar nature. When ... Serious Crimes are Not Reported, because of Sensitivity about the Offenders, it fuels the Conspiracy theories", Criticized British MEP Wood.

    F.ex., "In Britain, we have seen the Tragic consequences of self-Censorship preventing Crimes from being Reported, for Fear of being seen as Racist. ...."political correctness" of that kind Prevented a co-ordinated campaign of Child Sexual exploitation from being properly Reported, and ...social services Failed to act as early as they should have done to tackle the Gangs behind the exploitation. We cannot afford such mistakes to be repeated", he Warned, speaking of a really Horrible Series of Abominable Crimes repeatedly and systematicaly committed for many Years, against mainly Poor Children, Scandalously Trapped in a Local Corrupted System, (See, f.ex., an excellent article of "The Guardian", updated and commented by "Eurofora", at : .....).

--------------------------------------------

           - On the Contrary, for Socialist Swedish MEP Ms Ohlsson, the simple "fact of women being Sexually Assaulted by men is NOT NEWS (sic !) for me, for us in the Assembly, or for most women", as she claimed, obviously banalizing the issue by merely concluding that more CoE Member States should simply endorse the pre-existing "Istanbul Convention", (a Turkey-backed Text which has Failed to attract more than a Minority of States, perhaps also because it's less about Public Areas, but more on Surveillance and Interference in Private and Family affairs, with the Risk to provoke Blunders, as f.ex. the Scandal of the Brutal Killing of a Father, Kurdish Refugee traumatized by Torture in Turkish Prisons, pushed to Death inside his own Family Home, by Policemen Attacking him with Clubs, Gas, etc, after intruding Violently under pretext of a Banal Domestic Quarrel: A Shocking Video revealed through the Internet this Horrible Deadly Abuse since the beginning of the Decade 2000-2010), rather than do anything new now to protect many Thousands of Victims, Brutaly Attacked by concerted sMobs of Thousands, in just a few Hours in front of the Public, shameleshly, (and, until now, with Total Impunity)...

---------------

    But, Young Swedish MEP Julia Kronlid, immediately Rectified the Facts about the Mob Attacks, after her compatriot's "Not News" Paradox (Comp. Supra) :

    - "What is New is the phenomenon of a Large Number of men Surrounding and Attacking a large number of Women, to the extent that the Police have Difficulty Controlling the situation". +"What is also New is the Reluctance (of Establishment's Media) to bring these events to Light, for whatever reason. Our debate on how to face such Serious Events, is therefore Very Timely, MEP Kronlid observed in reply.

    => Therefore, "it is Important that those Responsible for such Crimes are brought to Justice, without any consideration being given to their origin", she stressed.  + Moreover, in order "to Prevent the Problem from Spreading further and ultimately becoming Unmanageable, we must also be able to draw attention ...in how women and men are viewed ....in some of the Countries that many of the Migrants have left to seek Asylum in Europe. ....we (Europeans) must be Prepared to Defend Our Values", without stigmatising or spreading hate to any group. In fact, we should take the opposite approach: we want to Include new members in Our Society and the Values on which it relies. ....That is why we must work actively to preserve our basic European right of equality, as protected in our Convention on Human Rights. Our Assembly must at all times defend women's Right to Safety, Security, Dignity and Integrity. On that, there can be No Compromise.

-------------

    + Advancing even Further, MEP Ms Louhelainen, from Finland, stressed from the outset that "We (CoE's Assembly) are Talking about an Important Issue", because "the Rapidly Increasing Number of asylum seekers in Finland has caused a Sense of Insecurity, .... Unfortunately, Some of the asylum seekers do Not Share Our (Europeans') Values :  - In Finland, individual Protection and the Physical and Psychological Integrity of the Person are Basic Rights, that we are Not used to having Questioned, ....and We Want also to protect those Values for the Future' : - I.e., f.ex., "to go to School, to Work, to do our Hobbies or to the Grocery store withOut Fear". But, recently, on the Contrary, "a Feeling of Insecurity has surged among Finns, as Sexual Harassment and even Rape have Increased, unfortunately through acts that are Also committed by Asylum seekers. We have heard of Similar Cases from All over Europe, and that canNot and shall Not be accepted", she Firmly Denounced.

     => - "As a result of the situation, in Finland Children are Afraid to go to School, Young people are Banned from going Out in the Evenings, and the Elderly are Scared to go to the Grocery store, ....That has led to Debate among the Citizens of Finland about the Need for Independent street Patrols to Ensure the Safety of the original population", the Finnish MEP described.

    ++, In Additon, even if "the Medias play an Important role in How such Issues are Reported, and in what can be Said about them in Public", nevertheless, "We all know of various Side-effects connected to immigration and asylum seekers, but such Views are too often Silenced. The "Racist" card is quickly raised when such issues are Discussed Critically. However, we Must be able to address the problems Comprehensively, using their own names and without fanatism. Unfortunately, being Critical is often labelled as "Hate" speech" between Citizens. But, Moreover, "I could not agree more with what the (CoE) Rapporteur points out ....about the Media's Responsibility to Report the Facts, objectively and Truthfully. COE ... must also Highlight the Responsibility of the Media", MEP Louhelenain urged in Conclusion, obviously criticizing the more than 5 Days-long Muzzling of Establishment's Media in Germany about the NYE Attacks, shortly after a Similar Phenomenon in Sweden, etc., while many Police Officers had already Started to Complaint for frequent Prohibitions, recently, to Report the Full Truth even about various Violent Incidents repeated recently at the Heart of Europe...

----------------

    - Even the President of CoE Assembly's Committee on Migration and Refugees, as well as "Rapporteur ...on Violence against Women", Azeri MEP Sahiba Gafarova, who felt that "instigating this Debate and" Drafting a special "Report, ...is Timely and Necessary", "Firmly Condemn(ed) the Mass Sexual Assaults perpetrated on 31 December (2015), not only in Germany, but (also) in Austria, Finland and Switzerland" (etc., f.ex. + Sweden, the UK, etc : Comp. Supra).

 => - In consequence, "such Violations of women's Rights can Neither be Tolerated, Nor remain Unpunished. ... Perpetrators must be brought to Justice, as there should be Zero Tolerance of Violence", the President of Refugee/Migrants' CoE Committee clrealy concluded.

---------------------------------------------

>>> Ukranian MEP, Sirhil Kiral, was among those who touched upon the - Crucial in real practice - Media Muzzling Scandal, searching the Causes :

    - "This is an Important Debate", MEP Kiral stressed from the outset. - "We can talk about "Media Conspiracies", But reporting quality has a direct Link to the solid Facts and information the Media can Access, which Should have been Provided by the Authorities and Law-Enforcement Agencies. (I.e., in the case of Germany, which has No Federal Police, it's mainly the NRW Region's Police responsible for Koeln, etc., currently governed by Socialists). However, "the Authorities did Not perform well, perhaps due to inExperience, or a fear of damaging nationwide Refugee Policies, or because they were striving to secure peace and order by Any Means", (NDLR : i.e., Even by Covering up Crimes ?")l. This "led to Adverse outcomes", he observed.
- However, "although there are References to Poor Police performance throughout the (CoE's) Report, it is Not clearly mentioned in the Resolution", MEP Kiral rightfully  Criticized, ataan obviously Crucial point :

Indeed, according to many German Media Reports, the NRW Laender's Police, first Blocked many Young Girls living at the Suburbs and/or nearby Villages, by unexpectedly Closing Koeln's Central Station, i.e. practicaly Throwing them to the Ambush of Mob Aggressors who had Gathered by a Concerted action of Thousands precisely between the Central Station and the Cathedral. Then, astonishingly, it didn't even intervene to Try to Save not even 1 among the Many Victims during the Brutal Mob Attacks, not even when they were committed right in Front of their Eyes. Afterwards they Published Fake "News", which Covered up all those Crimes for Many Days, (apparently Obeying to some Orders Not to mention any Wrong-doing committed by Mass Asylum Seakers/Migrants recently arrived through Turkey). Last, but not least, according also to their own official announcement, they Modified, at the Last Minute, the Scheduled Pathway, Stopped, and finaly Dispersed by Force (including Water-Tanks, Gas, Clubs, etc) the Biggest Popular Demonstration organized for People's Protest in Koeln, (without even thinking that at least some among the Victims' Families could have been among those Demonstrators)...

- So that "Today, a Month After the events, we still do Not have a Clear picture of What Happened, and Who or what is Behind it ! Is our System Working Properly?", MEP Kiral rightfuly Questioned.

 => -"Let us get these people down to Work, if not for the good pay, then to Defend and protect the Foundation of Europe, the Equal Rights of men and women. It is probably in the Police and the Judiciary where Real men are Required right Now, ....We Need men who will Act Swiftly to Find the necessary Arguments and Evidence to Bring the Suspects to Trial and Prosecution", Because, "If Suspects are Let off, that will Continue to spur Speculation and Abuse", he Warned.

>>> + Moreover, meanwhile, even in the Biggest EU Country, "Germany, ...is Striving to find Solutions to the Worst Ever "Refugee" Crisis, and ...( Unprecedented Mass) Migration (through Turkey alone) is Undermining its critical Role in tackling this and Other Urgent Issues Worldwide... which are of a Vital and Total Importance", the Ukranian MEP strongly Denounced.

 - In view of such Huge Stakes, when it comes again to the so-called "Istanbul Convention", MEP Keril Soberly "drew attention to the Poor performance in Ratifying" such Conventions, (Comp. Supra)...

-------------------------------

    In fact, MEDIA Muzzling was at CoE's Focus from the Start : The Initial Title of this Report/Resolution/Debate voted by the Plenary last Monday, was about "The Protection of Women, and the Honest Reporting of Unpalatable Truths". But it was, later-on, Changed into : "Recent Attacks against Women in European Cities - the Need for a Comprehensive Response", during a Closed Doors session of a Committee, later-on, (which obviously Ameliorated a bit the 1st Point, but Dumbened down to almost Total Obscurity, the 2nd and Crucial point on Media Muzzling : Comp. Supra).

    => - That's why UK MEP Mr Howell referred to CoE Assembly'"s "Recommendation on "Media .. and Ethics", observing that,  "Although our (CoE's) Programmes are aimed at Countries such as those of South-East Europe, action may Need to be taken Closer to Home, including in Germany, Sweden and the UK"....

    - "The Problem is Not (only) a German one. True... International news Agencies have an important role to play, in ensuring that a Truthful picture is presented in a timely manner. They are to Blame for Not having done so in this case", MEP Howell denounced.

    >>> - Therefore,  CoE's "Assembly should conduct an Investigation into Why Media outlets Delayed reporting the Truth about the Dreadful Attacks on women to the public".  Because "ask for an Investigation into Only the Attacks themselves, rather Misses the (Crucial) Point", the Experienced Brittish MEP Criticized. - "Not to conduct such an investigation would Undermine the fine words we have stated about the Media across Europe on many occasions and the CoE's various Reports on the issue. Most Importantly, it would Diminish the Seriousness of the Attacks on those Poor, Unfortunate Women", Howell Warned.

--------------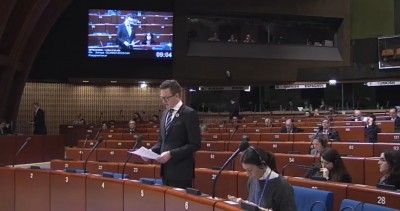 => + "These Attacks contribute to a Climate of Fear, which may enDanger the Democratic Pillars of our Societies", Denounced in Fine CoE's Rapporteur, Jonas Gunnarson, an Experienced Socialist MEP from one of the affected Countries : Sweden.

---------------------------------------------


(../..)

[NDLR : Russian MEPs, one of the Biggest Delegations to CoE's PanEuropean Parliamentary Assembly, were Hindered to Participate also to this Debate, due to a still perduring, unprecedented incident, since 2014, (on which "Eurofora" has already reported several times, right from the start). If they had been really free to use all their MEP's Rights, given the respective positions of each Country, one would normaly expect an even much More "Hotter" Discussion, and, perhaps, a quite Sharper Resolution...]


***

BRIEF NEWS
00:00 - 26.05.2017

00:00 - 30.01.2017

00:00 - 14.10.2016

00:00 - 24.09.2016

00:00 - 27.07.2016

00:00 - 03.07.2016

00:00 - 01.06.2016

00:00 - 12.02.2016

00:00 - 09.12.2015
Statistics
Visitors: 24388587
Archive
Login Form
Other Menu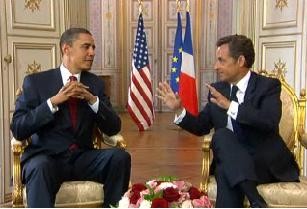 La Turquie, test-clé d'Independance de l'Europe face aux USA, les aménant de chercher en commun des nouvelles idées pour se mettre d'accord ?  
 Le débat, amical mais clair, entre les Présidents Américain et Français, Obama et Sarkozy,  la veille des elections européennes du 7 juin 2009, a montré que la question controversée sur la démande de la Turquie d'entrer dans l'Europe est actuellement le point central et le test le plus pertinent de l' indépendance de la France et de l'Europe par rapport aux Etats Unis.   
 Les electeurs européens, aussi bien en France qu'ailleurs en l'UE, auront une seule chance à trancher, ce dimanche 7 juin 2009, en choisisant leurs eurodéputés pour la période 2009 - 2014, car après ca risque d'être trop tard, vu que tous ceux qui suivent les affaires européennes dépuis des décennies savent qu'en réalité, le moment des décisions sur la Turquie viendra au plus tard en 2013, date rétenue dépuis longtemps pour une importante révision des "Perspectives Financières" de l'UE qui reflètent des choix Politiques fondamentaux.

    Le Président français, (récement encore représentant de l'UE, dans laquelle il joue un rôle important, ensemble avec la chancelière allemande Merkel, et autres leaders européens, ayant une influence notable auprès des Citoyens Européens, comme les derniers sondages montrent), réagissant à la repétition, par le nouveau Président Américain de la vieille position traditionelle de l'Washington poushant toujours vers la démande de la Turquie d'entrer dans l'Europe :

     - "Je ne peut pas laisser détruire l'Europe, (qui) est un élément de stabilisation du Monde", réponda Sarkozy. "J'ai dit au Président Obama que pour moi il était très important que l'Europe ait des Frontières", a-t-il souligné, confirmant la position Franco-Allemande commune, récemment rappellée ensemble avec la Chancellière Merkel.

    - "Il y a une différence (entre France/EU et les USA)...  sur les modalités. La position traditionnelle des Etats-Unis d'Amérique, c'est l'intégration" de la Turquie au sein de l'UE. "C'était la position du Président Bush, du Président Clinton, de tous les présidents américains".     
- "La mienne vous la connaissez : Ce n'est pas l'intégration dans l'Union Européenne. Mais j'ai proposé que nous réfléchissions, l'Europe, la Russie, la Turquie à la création d'un Espace Economique et de Sécurité en commun", a ajout Sarkozy rappelant son invitation de créer quelque chose de neuf et mieux adapté.

    Mais, "cela ne veut pas dire qu'il faut repousser la Turquie dans les ténèbres. La Turquie est un allié dans l'OTAN, (et) une Passerelle entre 2 Mondes, voilà quelle est la meilleure modalité. C'est cela dont nous avons parlé", revela-t-il. Si "nous avons une Différence sur les Modalités, nous n'avons pas une différence sur l'Objectif : Faire de la Turquie un élément de Pont entre l'Orient et l'Occident", Sarkozy assura Obama.

    - "Laissez-nous au moins une légère divergence sur un sujet, cela vous permettra de bien réfléchir pour les prochaines échéances", ajouta Sarkozy en réponse à un journaliste de l'opposition Socialiste qui avait soulevé la question de la Turquie, en la melant (comme un lobby turc notoirement essaie de faire pour exploiter la manipulation de quelques Arabes, la Civilisation Historique desquels fût pourtant detruite par l'ex-empire Ottoman-Turc) avec une question tout à fait différente : celle de la voile islamique (!), avec laquelle elle n'a rien à voir.

    - "Sur la Turquie, Monsieur, vous appartenez à un journal ...qui a appelé à voter, au moment de la présidentielle, pour mon adversaire.... Quel était votre argument à ce moment-là ? Vous disiez : « Attention, Nicolas Sarkozy va trop s'aligner sur les Etats-Unis d'Amérique », et je vois que deux ans après vous dites : « Ah, il y a un sujet sur lequel le Président Obama et le Président Sarkozy ne sont pas d'accord » Cela devrait vous rassurer, Monsieur" , réponda-t-il, en faisant sourire même le président américain, (et laissant entendre que trancher définitivemen la controverse sur la Turquie pourrait être au coeur de l' Elections Présidentielle  en France pour 2012 )
-------------------
    - "Ce que les Etats-Unis peuvent faire, c'est encourager ....TOUT PROCESSUS qui permettra à la Turquie d'être convaincue qu'elle a des amis, que ce soit la France, les Etats-Unis ou l'Europe", réponda Obama, apparamment n'excluant pas, a priori, le point de Sarkozy sur la création d'un espace commun d' économie et sécurité entre l' UE, la Turquie et la Russie (v. supra).

    "Les Etats-Unis ne sont pas membres de l'Union Européenne, nous ne pouvons pas dicter si un pays quelconque adhère ou n'adhère pas à l'UE"; Obama a admis, parlant de la "Turquie, (sur laquelle) le Président Sarkozy et moi nous sommes entretenus sur ce dossier avant".  "Maintenant le Président Sarkozy représente un Etat membre de l'Union Européenne et il a une position différente", opposée à démande turque d' entrée dans l'UE.    
 "La Turquie par contre est un allié de l'OTAN très important. ...La Turquie a fait connaître son intérêt à une intégration croissante avec l'Europe et nous (USA) encourageons cette attitude. J'ai souvent dit que l'adhésion de la Turquie à l'Union européenne serait importante".     
"Mais, (en tout cas) je crois qu'il est important de noter que le Président Sarkozy appuie fortement le travail que la Turquie fait au sein de l'OTAN et je crois qu'il s'intéresse à une intégration économique plus intense avec la Turquie". (Ce qui pourrait se faire, justement, avec un "parténariat privilegié" adéquat et/ou l'idée de créer un espace commun EU - Turquie - Russie  : V. supra).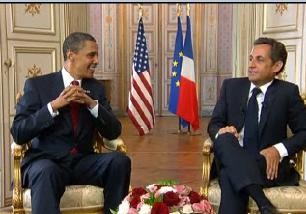 Est-ce que l'effort du Président de la France, soutenu par la chancelière Allemande et l'opinion publique de la plupart des Citoyens Européens la-dessus, de trouver un accord entre l' Europe et l' Amérique sur la Turquie, en proposant de sortir des chemins battus et créer du neuf, en etablissant "un Espace Commun d' Economie et Sécurité" (v. supra), suffira de calmer un lobby traditionaliste à quelques bureaucrates de Washington DC, datant dès l'époque de l' ex-"Guerre Froide", beaucoup plus ancien que le nouveau Président vénu de l' oxygen des "grands lacs" près de Quebec du Canada : Chicago, connu comme "la ville du vent" nouveau ?
-----------------------------------------------------------------------
Le Prémier Ministre Fillon appele à "faire vivre le Rève Européen"
------------------------------------------------------------------------  
 Seul l'avenir le dira. Mais, entre-temps, l' Europe ne peut plus attendre et perdre encore plus du temps et d'energie vitale sur la démande controversée de la Turquie, qui a notoirement menacé d'arrêter l'édification européenne dépuis 1999-2005 :

    Comme le Premier Ministre François Fillon a clairement dit, un peu plus tôt cette semaine, dans un discours éloquent sur les enjeux de l' Election Européenne de ce juin 2009 (V. résumé envoyé aux adhérents d'"EuroFora"),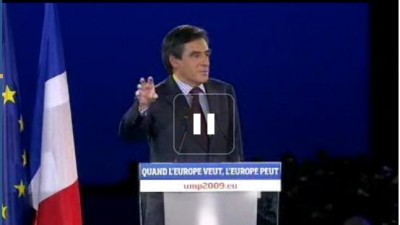 - "S' abstentir, c'est laisser à la Technocratie le pouvoir de dominer" la vie des Citoyens européens, qui devraient prendre l' Europe en branle le corps", et commencer d'agir par toutes les voies politiques démocratiques, prennant conscience que "l' Europe c'est Nous, (i.e. les Citoyens), et "Pas eux !" (i.e. les Technocrates), selon une image symbolique.

    - "Je me souviens de l' Europe obligée de faire Silence, (au Passé), quand "les Grands" décidaient de son sort", rappela Fillon.  "Je me souviens de l'Europe divisée, de l' Europe dominée" par d'autres, '"de l'Europe appauvrie""Je me souviens de Berlin occupé, muré, divisé comme un butin qu'on tire aux dès. Je me souviens du Silence de Varsovie. Je me souviens du Silence de Prague"..   
 - "Nous, les Européens, nous avons bien failli sortir de l' Histoire, et dévenir, pour du bon, les dès d'un jeu joué par d'autres".     
- "C'est pourquoi je ne peux pas concevoir une Europe qui ne serait pas Souveraine, une Europe qui ne serait pas Maitresse d'êlle-même", aujourd'hui et démain, martella-t-il. "Le Monde s'est habitué trop longtemps à une Europe faible, que l'on pouvait traiter avec condescendence".  
 - "Le moment est venu de rélever le défi : Le moment est vénu de montrer que, nous les Européens, avons décidé d'être débout, et d"être nous-mêmes".     
"Dépuis 2 ans (i.e. dès les Elections Présidentielles de 2007), avec Nicolas Sarkozy, nous avons oeuvrer pour relever notre Identité Nationale (de la France), dont nous sommes fiers. Et bien, l'' Identité Européenne mérite tout autant, elle qui prolonge les Génies de nos Nations".


    - "Je crois à la présence d'une Civilisation Européenne", déclara Fillon, largement applaudi par des milliers de personnes ayant entendu une série des Musiques entremelées characteristiques de differents pays européens, et des images lumineuses géantes avec des extraits symboliques de Goethe, de Victor Hugo, de Shakespeare, et d'autres auteurs italiens, espagnols etc celebres à travers l'histoire.

    - "L' Humanisme, la tolerance, la Liberté de la Conscience. La Solidarité. L' Etat de Droit. La confiance placée dans la Science, l' Innovation, le progrès. Toutes ces Valeurs, elles disent clairement où commence et où s'épanuit cette Europe" que nous voulons, observa-t-il.

    En harmonie avec les positions soutenues par le Président du Parlement Européen, eurodéputé allemand, Hans Gert Poettering, et la Chancelière allemande, Angie Merkel, sur la "Dignité Humaine" au coeur des "Valeurs de l' Europe" moderne. Ce qui fait qu'" avec un Elargissement sans fin", même vers la Turquie, c.a.d. "sans Frontières, l' Europe Politique, l' Europe des Valeurs et l' Identité européenne" ne peuvent pas exister, comme a dit aussi le Président francais, Nicolas Sarkozy, recemment à Berlin.

    Fait important : Cette observation de Fillon a été faite le jour-même que le Comité des Ministres du Conseil de l'Europe à Strasbourg concluait une semaine de réunion semestrielle sur les Droits de l'Homme, qui a examiné un grand nombre d'affaires des pires Violations (pex. Tuéries scandaleusement non elucidées, Persecutions et privations arbitraires de Liberté, personnes portées "Disparues", Tortures et "traitements inhumains et degradants", Usurpations illégales des Maisons et Patrimoines privées de Réfugiés, etc., pour lesquelles la Cour Européenne a condamné la Turquie dans plusieurs jugements, dont on attend toujours l' application)...

    - "C'est pourquoi un Elargissement sans fin de l' Europe ne peu pas être un objectif en soi. Parce qu'il ne peut que diluer l' élan européen, et detruire l' Idéntité Européenne"

    -" Voilà pourquoi nous disons, très sereinement, que nous ne sommes pas favorables à l' adhésion de la Turquie dans l'UE", conclua le Premier Ministre de la France; largement applaudi par des gens qui soulevaient le drapeau européen.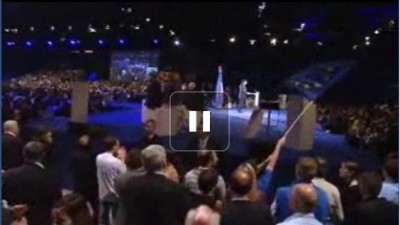 "Ce n'est pas un Slogan de meetings. Ce n'est pas la marque une "Hostilité" au régard de cette grande Nation (i.e. la Turquie), qui doit être étroitement associée à l' UE", pex. par un partenariat priviliegié, ou une autre formule adaptée.

    - "Mais il lui faut des Frontères à l' Europe, il lui faut des Frontières stables, qui lui permettent de renforcer son Unité et son Identité", a-t-il expliqué.

    - "Alors, c'est au nom de cette Europe charnelle, que je m'engage avec vous. Mais, cette Europe-là, ne peut avancer qu' à une seule Condition : celle de l' Europe Politique".

    "Nous avons longtemps douté qu'elle soit possible : Aux années 1970, Henri Kissinger (le notoire ex- Secretaire d'Etat Américain aux affaires etrangères, consideré, à tort ou à raison, comme chef d'orchestre du renversement du Président Allende en Chili, de l' invasion militaire de la Turquie à Chypre, etc), disait, avec une ironie blaissante : - "Ah, l' Europe ? : Quel numero de Télephone ?..." Pendant les 6 mois de la présidence française de l'UE, (7-12/2008), Henri Kissinger n'aurait aucune difficulté de rejoindre l' Europe !", observa-t-il en suscitant des nouveaux applaudissements nourris.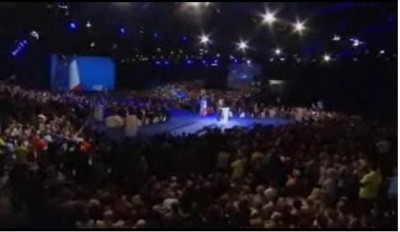 "J'au vu l' Europe Politique se dresser, et prendre ses responsabilités : L' Europe Politique c'est celle qui agit sans délai, et avant les Etats-Unis, pour stopper des faillites Bancaires qui s'enchaînent, qui nous auraint plongés dans une Depression pire que celles des années 1929. L' Europe Politique est celle qui, maintenant, doit mettre un fin à un Capitalisme Financier, qui a perdu sa boussole. L' Europe Politique est celle qui a réussi d'etablir le règles les plus ambitieuses au Monde dans la lutte contre le rechaufement Climatique. Samedi, nous celebrons l' anniversaire du debarquement de la Normandie, où nos amis Américains ont pris une part décisive à nôtre libération. Mais, en décembre 2009, à la Conference (Mondialle) de Copenhague, c'est nous les Européens, qui allons leur montrer le chemin vers cet avénir commun" pour la sauvegarde de l'Environement naturel. L' Europe Politique c'est celle qui, en août 2008, lorsque la Guerre faisait rase entre la Russie et la Géorgie, s'est interposée pour imposer la Paix. Et c'est elle qui doit, maintenant, se doter des moyens Militaires de se défendre par elle-même, pour elle-même", ajouta-t-il en évoquant clairement la création d'une Défense Européenn Autonome.
    "L' Europe Politique c'est celle qui doit bâtir des grands champions Industriels Européens, comme nous avons fait, auparavant, pour (l'avion) Airbus ou (la fusée) Ariadne. C'est celle qui doit exiger la Reciprocité dans les rlations Commerciale avec nos grands partenaires", sans Dumping Social ou Environmental, ni autre Concurrence Deloyale. "C'est celle qui doit se doter comme objectif d'être "le Continent de l'Esprit", réunissant les plus grandes Universités du Monde, en multipliant les Connexions, entre Scientifiques et étudiants."

    "Nous respecterons nos engagements, jusqu'au dernier", souligna le Premier Ministre de la France, peu après que les candidats-eurodéputés de la coalition Gouvernementale (UMP : Mouvement pour la Majorité Présidentielle) ont signé solennement, devant plusieurs milliers des Citoyens, une spectaculaire pancarte-géante avec "7 engagements" pour les Elections Européennes du 7 juin, auxquels figure aussi l'engagement de "s'opposer à l' adhésion de la Turquie dans l'UE".

     - "Parcque ce respet des engagements est une exigence si nous voulons rétablir la Confiance entre les Responsables Politiques et les Citoyens", conclua Fillon, la veille de ces Elections Européennes de juin 2009, après les Abstentions Majoritaires de 1999 et 2004, suivies de 3 "NON" à 3 Euro-Réferenda dépuis 2005, (dates auxquelles, quelques gouvernements du Passé, avaient donné le statut d'un "Candidat" et commencé des "Négotiationa d'adhésion" avec la Turquie, suivies d'un blocage sans précedent de l' édification européenne)..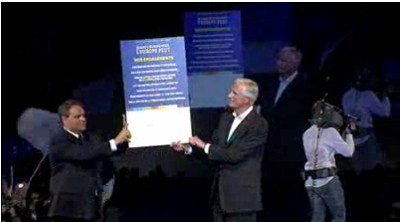 "Nore Europe n'est pas n' importe quelle Europe : L' UE Technocratique n'est pas la nôtre. ... L' UE sans Frontières n'est pas la notre. L' UE desincarnée n'est pas la notre". "Nous portons une idée de l'Europe" qui "n'est pas celle des Statistiques et des Bureaux(crates). L'Europe ce n'est pas qu'une Monnaie. Ce n'est pas qu'un Marché. économique".

- "L' Europe c'est d'abord une Culture. L'Europe c'est une Histoire", a-t-il dit, largement applaudi.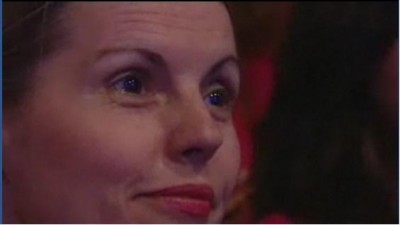 "L'Europe c'est une rencontre entre des Nations qui sont Millénaires et qui sont Brillantes. L'Europe c'est Paris. C''est Madrid. C'est Prague. C'est Londres. C'est Rome. C'est Varsovie. C'est Berlin. C'est Vienne. C'est Athènes : Quant on énonce ces Villes, alors on "sent" nos Héritages et nos Cultures entremelées qui circulent dans nos veines".

    - "Je suis Européen, parcque profondément Français, je sais ce que je dois aux influences de l' Atlantique et de la Méditerannée. J'aime ces Traditions qui offrent à chacun des nos Nations leur éclat. .. J'aime ses saveurs, ses paysages divers. Ils sont également miens, ou, plus précisement, je suis également fait d'eux. Je suis Européen, car, Français, j'aime l' Europe ouverte vers l' Amérique, vers l'Orient, vers l' Maghreb. J'aime les quais de Vénise, ceux d'Amsterdam. J'aime les quais de Thamise où sont vénues pendant des siècles s'amasser les richesses et les nouveautés du Monde. J'aime l' Europe curieuse. L'Europe qui rêve des lointains : L' Europe de Vasco de Gama, de Magelan. de Bougainville, de Charcot, de Monot... Cette Europe qui, aujourd'hui, s'élance vers l' Espace. Je suis Européen parce que Français, j'aime l' Europe qui prospère et qui invente. J'aime l' Europe des Trains à Grande Vitesse. J'aime l'Europe des Satellites et des Fusées. L'Europe de la Mode et des Atéliers d' Artistes. L'Europe des Grands Laboratoires, des Ingéniers. des Entrepreneurs, des Grands Architèctes, des Traditions Ouvrières. Comme rançais, j'aime l' Europe qui dit "NON" à la Tyrannie et qui se soulève à l'appel de la Liberté", a-t-il dit en

 
"Je me sens lié à ces femmes et ces hommes sans nom, qui ont levé la tête, et qui ont sécoué le joug sous lequel .. on les avait fait pliér", dit-il en évoquant pex.. la Révolution Française de 1789, le Siècle des Lumières, l'appel du Général de Gaulle contre l'Occupation NAZI, et les pires heures obscures qu'un  "Fascisme" ou "Communisme" devoyés, suivies de la Guerre Froide avaient plongé l'Europe au Passé.

"Ils sont des millions, ces Héros Anonymes de notre temps, que nous croisons sans le savoir dans nos rues et nos places. Et je ne peux pas concevoir l'Europe sans eux, et sans tous ceux qui poursuivent leur combat contre l'arbitraire et le fanatisme", ajouta Fillon. Faisant pex. rappeler un récent Film allémand, primé au Festival de Vénise, qui décrivait la vie d'un cadre à l'époque d'un régime oppressif, qui avait été chargé d'espioner la vie privée et familiale d'un couple soupçonné d'être dissidents politiques, mais, ému par leur honnêteté humaine et leur sacrifice pour sauver d'autres, a preferé risquer sa place et sa propre liberté pour les sauver, sans même qu'ils le sachent, condamné dépuis à faire un bas boulot d'anonyme perdu dans la foule..


"Quand je vois l'Europe moderne, je vois les résultats de l' Audace de ces hommes qui ont brisé les traditions de conflit et de violence. Je vois des nations soudées autour d'une monnaie unique et protectrice. Je vois 27 jeunesses appelées de grandir ensemble, sans défiance. Je vois 27 peoples unis, qui nous interdisent de jouer les blazés ou les indifférents".

Jettant "un régard lucide sur les errements de la construction européenne", Fillon a observé que "l' Europe n'a pas bésoin d'être idélisée pour être ce qu'elle est ; Cad. une aventure humaine, avec ses faiblesses et ses forces".

"Vous voulez que l' Europe agisse ? Fixez-lui des objectifs clairs. Vous voulez la Démocratie ? Agissez en Citoyens. Vous rédoutez la prétendue Bureaucratie des Bruxelles ? Alors renforcez, par votre Vote, les instances élues au Parlement Européen" qui sont chargés de la contrôler.

- "Si nous voulons faire vivre "le Rêve Européen", .. alors nous avons tous le dévoir de l' engagement", a-t-il conclu, appelant de "engager pour le drapeau tricolore et le drapeau étoilé, car ils symbolisent tous les deux la fierté de nôtre nation et la force de nôtre union".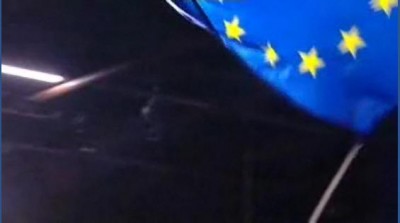 Polls