Home

newsitems

Paris ISIS Terror lets Open Questions as Bataclan staffer Bullies Survivor Critic of Security gaps
Paris ISIS Terror lets Open Questions as Bataclan staffer Bullies Survivor Critic of Security gaps
Sunday, 13 November 2016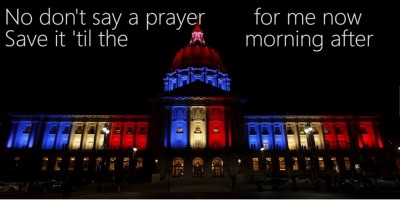 *Strasbourg/Angelo Marcopolo/- A whole Year after the 13 November 2015 Mass Killings in Paris, while it remains still an Unsolved Mystery, how 3 or 4 Islamic Terrorists entered with Heavy Arms inside "Bataclan" and found their way up to a Mezzanine from where they cowardly Massacrated almost 100 defenseless People, a Local Staffer Violently Bullied and grossly Slandered one of the affected Survivors to Global Media, after Throwing him Brutaly Out at an official Re-Opening Day, just because he had, in the Past, raised Questions about eventual Gaps in the preventive Security measures taken at the Day of that Terror Atack !

That Survivor, Head of the EODM Rock Group whose Concert was Attacked by ISIS inside "Bataclan" on 2015, Jesse Hughes, happens also to be a well Known Supporter of New US President-elect, Donald Trump, a GOP Conservative, (who had pointed in Public at his participation in some of his Public Meetings during the pre-Electoral Campaign), and had been Invited now, by Paris' Mayor to the Official Commemoration Ceremonies of the Anniversary, Next Day.

    In a Donald Trump's Interview to French Magazine "Valeurs Actuelles", as cited by mainstream French Newspaper "Figaro" and other Medias, the American Conservatives' Political Leader, and currently New EU President-elect for the period of 2017-2022, had recently stressed that : - "If I had been at Bataclan, I would have Shot ! I might be Dead, may be. But I would have Raised my Arm"... - In fact, "it's Common Sense" : Since, "I Allways have an Arm with me", Trump Explained. This Trumps' indirect Criticism of Excessive Gun Controls in France, (Contrary to the USA, where Citizens' Right to have a Gun is Protected by Historic Amendment 2 to the Federal Constitution, was also Further Extended, even Directly, by Jesse Hughes himself, who is Now Visitinng Paris with his Group's Members, Family and Friends, for that Anniversary.

But that "Bataclan" Re-Opening Event was held 1 Day Earlier, and was Officially attended by the current French Minister of Culture, Mrs Azouley, (of Morocco origin and Daughter of a Senior Advisor to the King of Morocco, whose appointment reportedly upset Algerian President Buteflika, and famous also for her role for CopyRight on the Web), of the Out-going Socialist Goverment which has been Openly Accused (and even Challenged in the Courts) by Families of Killed People for Not Protecting enough the People in France from such Deadly Islamic Terrorism Attacks, as they found.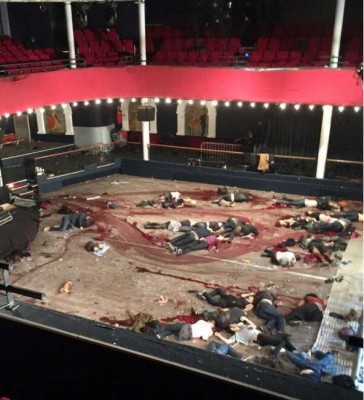 Such Controversies (including on a Political level) started mainly after the "Bataclan" massacre, which was the Worst among 3 Strikes in Paris on November 2015,  that made about 132  Victims, already almost a Year After the January 2015 "Charlie Hebdo" Massacre, initialy against a Dozen of Critical French Journalists and Jewish Civilians, and a Year Before the subsequent, July 2016 Mass Killings of about 100 Victims and More than 300 Wounded People at Nice, which provoked even Wider Criticism about the Security Measures taken by the State to Protect Citizens' Lives froom Islamic Terrorism.

---------------------

 - "I Threw them Out !", Boasted Jules Frutos, a "Bataclan" Co-Manager.
(Frutos, who Personaly owns Only something about 5% of that Business in 2016, but has been one of its Co-Managers since 2003, apparently in charge of "Bataclan"'s Everyday practical issues,  Admitted Earlier that "this is My -His- Own Choice", related to "the Staff", I.e. most probably those same "Security" private staffers that Jesse Hughes had dared Criticize for their Failure to Protect the Clients against the Islamic Terrorisrts :  See Details Infra)...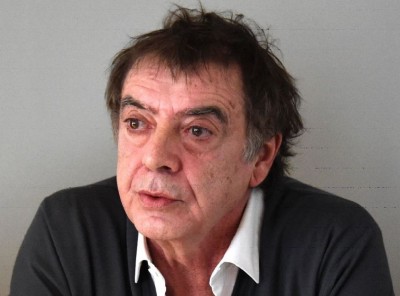 However, he hadn't spoken, Earlier, but Only of his unwillingness to Book anew the EODM Group for another Concert, and Not at all also for a Blunt and Brutal Refusal to even let them have Now a Brief Look at the ReOpened area of the Tragedy that they had passed through 1 Year ago, Neither that he would Order those Same, controversial "Security" staffers, who curiously let 3 or 4 Islamic Terrorists Armed with Kalashnikovs, Grenades and Explosive Belts, illegaly Enter inside "Bataclan" to Kill or Wound about 300 People on 2015, while, on the Contrary, now they Violently "Threw Out" a Key Survivor... 

- It's Because "He (EODM's Leader, Jesse Hughes) Makes these Incredibly False (sic !) Declarations, every 2 Months !", he Accused, with an Obvious Trend to Exagerate... (In Fact, Jesse had Given just 2 Interviews during a whole Year, with "Hot", Critical Remarks, based on a Convergent Series of several Factual Considerations : See Infra).

- "It is Madness !" (sic), he Claimed, (withOut giving Any Fact or Logical Argument against those clearly presented, already Many Months ago, by the American Musician.

- "Enough ! Zero !!", Mr Frutos Ordered, in a so Abrupt way, which Obviously Revealed what he Really Thought about the Human Right of Every Citizen, to, at least an Elementary Freedom of Speech., (which May even Shock, according to ECHR's well-Established Law)...

=> "This Has to Stop !!!", He "optimisticaly", but too Abruptly, Concluded. 

>>> And If "this" was Just STARTING ?...  (See Infra). Thanks also to Mr. Frutos' own Claims ?...

- In Fact, he Only said, as far as the Substance of the Matter is concerned, that, in His View, EODM's leading Musician, Jesse Hughes, would have been "accusing our (i.e. "Bataclan"'s Co-Manager's) Security, of being Complicit (Accomplices) with the (Islamic) Terrorists", as he claimed.

But, the Reality is, (See Main FACTS cited Infra), that in 3 Long Interviews, (among which at least 1, Watched by Tens of Millions of People at the Internet, is Not Contentious at all), given a Long Time Ago, (with Nothing of the sort Following Recently), Jesse Raised a Series of  Critical Questions on the available "Security", then, at "Bataclan", which, UnDeniably, had Totaly FAILED to Protect 1.500 Innocent and Defenceless, Civilian People, who had Paid for a Peaceful Musical Concert, and Not for a  Brutal Massacre by a Handful of Armed Cowards Thugs, Disguissed in so-Called "Islamist Terrorists"...

- Some among These Questions did Not at All Concern "Bataclan"s "Security" staff, but, F.ex., Only some Other Groups of Individuals, allegedly Seen Out at the Street, (Comp. Infra), etc.

- As for the Others, All of them are Not Merely "Mad .. Accusations", as Frutos claimed, (Comp. Supra), But they Always Start by Simply Observing certain Concrete FACTS, and, Afterwards, Trying to Explain them, with This or That Logical Hypothesis.
(Many Among which, it's True, Raise Questions about an Eventual Complicity, at least with Some among the "Bataclan"s Securityn staff. But Also Other, Differend Kinds of Staff, as f.ex. "Bouncers", "Doormen", etc. : - See Infra).

=> In Consequence, Normaly, if he really Contested all that Seriously and Honestly, Frutos should Either Prove that ALL those FACTS would be 100% FALSE, or, at least, that All or Some of Them Might have been Explained also by certain Other Logical Hypothesis.  And, If so, then he could Explain Why, in his View, those Other Hypothesis may, eventualy, be much Better than the previous ones, advanced by Jesse Hughes.

>>> Obviously, it's only by Choosing Such a Way of Open and Honest, Crystal-Clear and Public DIALOGUE, that a Satisfactory and Democrartic Solution may be Found for All Involved, (that, f.ex. "Eurofora", and/or other Honest, Well Informed, Able and Aware of what is at Stake, and Genuinely Motivated, really Willing People, could, eventualy, Facilitate, in one or another way).

Certainly NOT by Brutaly Bullying People, and Abruptly Closing and Slaming Doors in the Face even of Key Survivants of that Traumatising "Bataclan" Massacre, who have Risked their Lives and Suffered various Serious Prejudices from that Horrible Event, - while, on the Contrary, abandoning them Open for Deadly ISIL's Terrorists...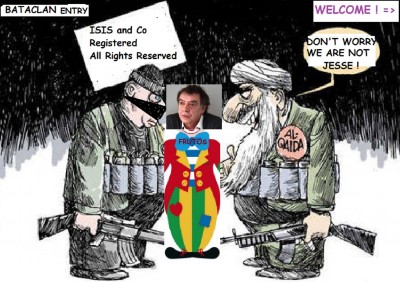 --------------------

 - "This Day ..., in fact, ...is ... about...Share in Remembering the Tragic Events of a Year Ago", and "about Recalling the Tragic Loss of Life, that Happened Right in Front of (also Jesse Hughes)' eyes, during his Show" of November 2015, i.e. "a Wonderful Opportunity, that could have been used to Spread Peace and Love", reacted, at First, according to many Wires, "EODM" Group's Manager, Marc Pollack.

>>> But, on the Contrary, "this Coward, Jules Frutos, Feels the Need to Soil its own Club's Re-Opening, by Spreading False Tales to the Press, and Tainting" that Lost Opportunity, "to Further Spread Mean-spirited Words of Hate !", Pollack Denounced, as far as Frutos, above mentioned Statements to the Media are concerned, (Comp. Supra).

His Angry Reaction started to be, almost Immediatedly Followed also by a Growing "Tsunami" of various, Furious Denonciations of that Controversial "Bataclan"'s co-Manager, Frutos' Brutal Manners, by Many People at the Internet (Comp. Supra).

----------------------------------

+ Indeed, (at least, until Now), Frutos, who merely Ordered Now "Security" Gorillas to "Throw Out" from Bataclan Jesse Hughes, when he approached with 2 Friends the main Entrance, among the broohaha of a Noisy Crowd with More than 1.400 Invitees,

>>> has Not even Explained, (Neither any Published Investigation ever did, until now, 1 whole Year After that Terrorist Attack), How 3 or 4 Islamic Terrorists, Heavily Armed each with Rifles, Grenades and Explosive Belts, etc., managed to Walk until an Empty and Quiet, then, Front of "Bataclan", Penetrate the Closed External Doors, Cross the Ground Floor, Figure out the overall Architecture of the Building and its Main Room, Guess that its Mezannine was Empty, Find their Way Up to that Mezannine (i.e. : Behind which Doors ? By the Stairs or a Lift ? aAt the 1st or 2nd Floor ? etc.), Walk through its numerous rows of Seats until they Reach, All of them, the Right Firing Positions spread Over the Heads of their Victims, Wait until the EODM (who Played only After anOther Group)  arrive, Precisely, at a Symbolic Moment of a concrete Song, (as Jesse Hughes' a.o.'s Narrative indicates, and Videos Published on the Web, clearly Show), and Only Then, Start Firing (First One, and Afterwards All Together) against their Defenseless Victims, Without, all this Time, having made Any Noise, which might have Alerted and Warned, Anyone among them, about any Approaching Danger at all ?

+ In Addition, the President of the French Assembly's Committee which made a Report of Enquiry, Georges Fenech, was Astonished to Find out, on Summer 2016, that the National Authorities had Not Triggered out a Police Mechanism which could immediately Set in Motion All the Specialized Units of Policemen, under the Direction of the Elite tactical unit "RAID", (as it is Usually done in case of Dangerous Terrorist Attacks, f.ex. in the case of a Jewish SuperMarket Attacked shortly After the "Charlie Hebro" Killings, Back on January 2015). Indeed, the "RAID" didn't Arrive (even at the Center of Down-Town Paris) but Only After More than an Hour Later, and the Police Assaut Started Only After MidNight : at 24.20, i.e. almost ... 3 whole Hours After the Beginning of ISIL's Terrorist Attacks at "Bataclan" (on 21.35), which Killed more than 93 Victims and Wounded More than 200, meanwhile... (The "Bataclan" Attack Comming also Last, in a Long Series of Many Other ISIL Terrorists Attacks throughout Paris that Night, spread accross an Astonishingly Straight Line, which had Already Started to Alert the Police)...
------------------------------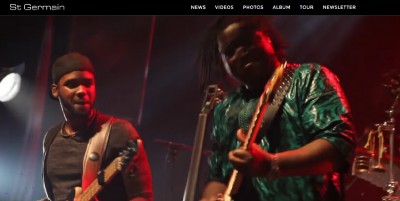 ++ Just 1 Day Before the "Islamic State" Massacre, on November 12, 2015, Frutos had hosted in "Bataclan" an Exceptional Spectacle, Full of African Groups, particularly from ..."Mali", (as "Nahawa Doumbia", etc), i.e. "a Country particularly hit by Islamic Extremism", (as f.ex. mainstream French Newspaper "Le Monde" noted), which is also, Notoriously, the First Country where French President Hollande had been led to make a Military Intervention in order to Protect the current Regime from Rebels' Attacks.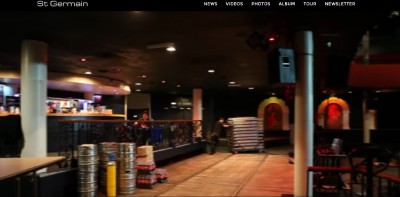 [ On this occasion, it is useful to Note the Fact that Deadly Islamist Terrorists have already used, in the Past, a Method concisting into Infiltrarting and Hidding Arms, Explosives, etc. inside a Targetted Building (by Exploiting some Complicities, pretexting a Restoration, Maintenance, etc), 1 or more Days BEFORE a Group of Kamikazi openly Attacks, and Starts using them to Kill. (F.ex. this was, reportedly, done in the Atrocious and Bloody 2004 Attack of an Elementary School at "Beslan", North Caucausus, Russia). This might, eventualy, serve also in the "Bataclan" Massacre case, f.ex. in order to Solve the Mystery of how 3 or 4 Heavily equiped ISIL Terrorists entered the Building without any problem : See Infra. (F.ex. IF the Arms, + Explosives, etc. might, perhaps, have been already Introduced and Hidden inside that Building Previously).]


+++ A Few Months Earlier, on May 2015, Frutos' "Bataclan", also Exceptionaly hosted a spectacle of "Muslim Rappers" "Médine, Kery James, Disiz et Faada", Focusing on Controversial "Malcolm X", a former Petty Thug, who had been Radicalized, after serving some Years in Prison, Turning into a Violence-pronning, Black movement and Later Islamic Extremist, (accused to have Backed even the Deadly Downing of a French Airplane and/or John Kennedy's Murder, justified the use of Weapons and Bullets, etc), until he was reportedly Killed himself by a Former Ally of the "Nation of Islam" Group.

++++ Meanwhile, "Bataclan" reportedly had also "kept a Direct Link to the Street", particularly with several "Evenings, ...Rendez-Vous for Youngsters from the Suburbs", (as Establishment's Media usualy call the mainly Foreign, Non European Origin, and Not-Integrated Population of Impoverished Suburbs,  a lot of them notoriousy Victims of "Radicalisation" recently), "who did Not have any Difficulty to Enter into such a Social Mixity area and Melting Pot", as observes "Wikipedia".

----------------------------------

+++++ Curiously, Nowadays, on Novembe 2016, Frutos and Poubelle had initialy scheduled anOther Spectacle for the Re-Opening of "Bataclan", the singer Pete Doherty, But, afterwards (just a Few Days before the US Presidetial Election), something made them change their minds, for Undisclosed reasons, and they pushed him away as a 2nd-rate follow-up, Next Week, on Wednesday and Thursday, Prefering, instead, to host "Sting" for a 12 November official re-Opening Ceremony.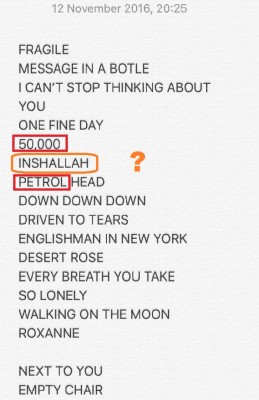 => This Last-Minute Change, resulted into "Sting"'s ..."INSH'ALLAH" Song, taking the Central Place, (just After "50.000", and Before "Petrol"...), Translated "from the Arabic" during the Official Re-Opening of "Bataclan" after the 2015 Deadly Islamic Terrorist Attack, in front of the Victims' Families : A move Judged as "Controversial" even by "Billboard" News engine on Spectacles, and Strongly Denounced by several Political Commentators, accross Europe, (particularly in Comparison with Jesse Hughes' Violent Eviction by Frutos, at the Same Day)...

------------------------------

>>> To this was Added, Yesterday, a curiously Anonymous Wire at semi-official French Press Agency "AFP", which vehemently Accuses Jesse Hughes for a lot of things, attributing to him, among others to have raised Critical Questions about the behavior of several "Muslim" (as it says) "Security" staffers hired by Frutos for "Bataclan"'at the Fatal Evening of the "islamic State"s Deadly Terrorist Attack, and for allegedly having observed that, even "out, at the Street",  some "Muslims" (as that Strange AFP Writer repeats) appeared to him rather Glad of ISIS' Terrorists Attacks in Paris, (even Before they were Anounced in Public, i.e., "as if they already knew"...)

This Anonymous AFP Wire, also Notes, obviously as another "Negative" Remark against the Violently Evicted Musician, Survivor of the 2015 Massacre, (Comp. Supra), that as he is a "Supporter of Trump", the New US President-elect who has just won the November 2016 Elections, after a Hard Fight against the Establishement's Favorite, former US 1st Lady during 8 Years, and former Secretary of State for another 4 Years, as well as Dems' (Socialists') Candidate in these Last 2 Years (2015-2016), for the Top Job of US President for the Next 4 Years (2017-2022),  who has Recently attacted even a ...Turkish Rifle Killer of 5 Women and an Old Man at a Shopping Mall in Washington State, who Boasted in Public that he "Support(s) Hillary", even at his "Facebook" Website, and had, reportely, Voted already ... 4 Times in several USA Elections, after he was Given American "Citizenship" during the Obama/Clinton Administrations...

------------------------------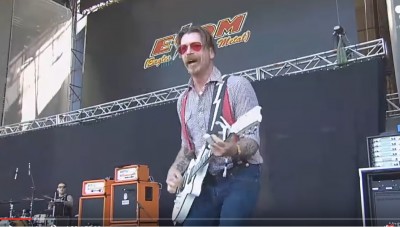 Jesse Hughes, Leader and Co-Founder of the EODM Rock Group and former Journalist, was affected by a heavy Shock from that Islamic Terrorist Attack, he saw a Woman Killed in front of his eyes, ("her Teeth and Skull Bones had to me Removed from my Face at a Hospital, after an Islamic Terrorist Blew her Head with a Bullet, as he described),  received Medical Treatment and PsychoTherapy for quite a Time, suffering even aftert from Post-Traumatic  stress disorder, while 3 Fellow-Workers dealing with his Group were Murdered. His Long-Time Friend, EODM co-Founder and supporter, Josh Homme, put a Foundation that he had created Earlier to Help Musicians, Sound Engineers and their Families affected by Sickness or Handicap, also to the service of those who were hit ISIL's attack at Bataclan. After being Invited by the World Famous "U2" Irish Group to play with them in Paris the song "People have the Power", followed by an EOQM exclusive "I Love you All the Time", (dedicated to Paris' People), he invites, with his Group, on February 2016 at Paris' prestigious "Olympia" all the Survivors of that Terrorist Attack and their Families.

----------------------------------------------

    Among Jesse's main Critical Observations on the controversial Circumstances surrounding the "Bataclan" Massacre, (made particularly at 2 Interviews with Mainstream US TV "FoxNews", and American "Libertarian WebEnzine "Taki's Magazine", which Cooperates even with the prestigious British governing Conservative Party's think tank "The Spectator"), mention also the Facts that :

 -"When I First got to the venue and walked In, I walked past the dude who was supposed to be the Security Guard for the backstage. He didn't even look at me !", Jesse Hughes pointed out.

+ Moreover, at the Same Time, "some of the other guards aren't here yet,' and eventually I found out that six or so wouldn't show up at all", he added.

- "During the shooting I went outside and the Backstage Door was propped Open. How did that happen?", while also Most "Security dudes didN't show up" (were Not even Present) that Day, except from just One, who looked to him Fishy. And "the most important detail " : "When they (the 3 Armed ISIL Terrorists) Started Shooting, they were Already Inside". But, "they had to get in, somehow !", (etc).

- ""IF they were hanging out enough to let 3 (Heavily Armed) people go, THEN, they knew security dudes. They knew bouncers. They knew doormen", Jesse was obliged to suppose, as Three Possible, but Necessary Explanatatory, Logical Hypothesis, (Comp. Supra).

    Threatened even with Legal proceedings by Frutos, Hughes was Later Obliged to "Apologize", by writting, in a Moving Text where he also revealed that he had "been dealing with non-stop Nightmares and struggling through Therapy to make sense of this Tragedy"...". I haven't been myself since Nov. 13," Hughes wrote. But this, obviously, wasn't enough for Mr. Frutos, as his Violent and Oppressive Behavior against a "Bataclan" Survivor, Yesterday clealy proved, (Comp. Supra).

++++++++ Meanwhile, an "Open Letter" that seems to have been send Against Jesse Hughes by anOther Bataclan "Survivor", (in Fact an Individual who Managed to Miraculously Escape Totaly Unharmed), another Muslim himself, ("Ismael El Iraqi", as he calls his own Name), after grossly Insulting Jesse for his alleged "Stupidity" that "El Iraqi" finds "Fucking Dangerous" (sic !),

    iit mainly Claims (Following some Others) that at least 1 among those Few private Security Guards present that Fatal Day, that the American Singer had Criticized (Comp. Supra), would have, allegedly, acted "as a Hero" (sic !), merely because he "Opened a BackDoor" for the Fans under Attack to Escape...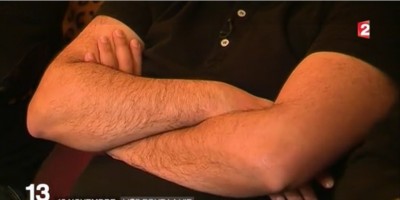 A huge Publicity, mainly by State-supported Radio "RFI", is made around that individual (at any case : Only 1 for More than 1.500 Victims, as Jesse had Denounced), even Filmed with an obvious Pal that he choses himself, (a Single Mother with Heavy Red Make-up), who repeatedly calls her pal "Heroe", while he Adds, pretentiously : - "You can say (for me) : Courage, Self-Sacrifice, Self-Control", etc. (sic !), forgetting modesty...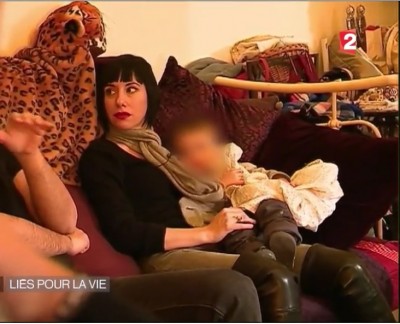 >>> However, as it Clearly results, among others, also by a Full Original VIDEO footage on the "Bataclan" Killings, (initially  published by Mainstream French Newspaper "Le Monde"), Too Many among those Hostages who Tried to Escape from an open BackDoor, were, in Fact, slyly Traped by an Islamic Terrorist Gunman who was Cowardly Shooting them, one by one, right in Front of that Door, where Dead Bodies pilled up, Other Corpses being Desperately Transported by some of their Friends, across that Street, in apparent Attempts to try Save them... (See Tragic Screenshots from that relevant Video).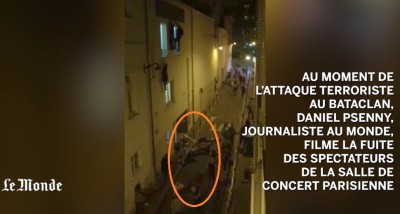 Even on anOther, similar Claim, made by that Same Controversial Letter : Always that One and Same alleged "Hero", alias "Didi", (Obviously Insufficient, among the Many "Bataclan" Security Guards necessary in order to Seriously Protect more than 1.500 People), would, reportedly, have Returned Back "In" Bataclan's Building, in order to Facilitate, for several Other People, an Access towards the Higher Floors, by, again, allegedly, Opening anOther Door too, This Time Heading Upwards :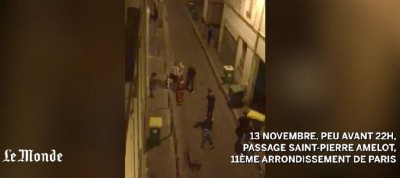 - However, Also in that case, it does NOT necessarily appear to be an unquestionably Positive Move, even withOut any Careful Examination of the Facts :

Indeed, as Official French Police Rapports notoriously Revealed Afterwards, 2 among the 3 armed Islamist Terrorists had, Later-on, Taken as Hostages, and Abused for "Human Shield" purposes, 20 to 30 People, precisely Hidden at the Upper Floors of "Bataclan"s Building, where many Dozens of Special Police Forces had to prepare a Massive, well Planned and Equiped Assault, after several Hours, (Comp. Supra), in order to, Finaly, succeed to Save Most, if not all, Hostages, slyly Trapped UpStairs...

 + In Addition, Other Critical Observers Denounced Nowadays the Fact that, Already, the French Police Knew that several Threats had been Made, a Few Years ago, by Islamic Extremists, while Jesse Hughes had been Recently reported to Quarel in Public with a Critic of Israel, and a Jihadist had been Arrested in France, Only 2 Months Before, on August 2015, with alleged Plans to Attack Cultural Spectacles in Paris, (etc). So that the National Authorities, (particularly after the January 2015 "Charlie Hebdo" Massacre, etc), should, normaly, have been much Better Prepared to Prevent even Worse Massacres of Innocent Civilians, (f.ex. by Imposing a Stronger Monitoring of the main Entrance of such Mass Spectacle Buildings, as that of "Bataclan", (Comp. Supra).

-------------------------------------------------------

    Frutos (means "Fruit" in Spanish and Greek, etc) is Only a Small Minority Co-Owner of "Bataclan", which was Sold, by its Previous Jewish Owner, to Big Corporation "Lagardere" for 70%,  Shortly Before the November 2015 Massacre.

    Together with 2 Others Co-Managers of "JHD Productions" (aka : "Alias", a Limited Company with Only 11.5000 € capital, Headquartered, after it Closed its 2 Previous Buildings, Now near "Stalingrand" Metro Station, where recently 1.000 former "Calais Jungle"'s irregular Migrants were gathered, towards Paris' Northern Suburbs, from the Direction of whom, notoriously came ISIL's Killers who made a Series of Attacks in Paris then, Starting from "Saint Denis" area, which has been Nick-Named ; "Molenbeek-sur-Seine", i.e. "Molenbeek-on-the-Seine" River, after the Notorious Brussels' Suburb known for its particularly Extreme Islamisation, often linked even with Islamic Terrorism), Frutos holds, since that Date, about 1/3, of their Half-Part, in a 30% Participation at "Bataclan", Shared with Olivier Poubelle (means "Dustbin" in English), who holds the Other Half of it. (I.e. Leaving to Frutos Only about 5 %).

In fact, he has just been Managing Various Spectacle Businesses, (including even an "UniPrersonal Companie of Limited Responsibiity", Closed Down for "insufficient Funds", and Lack of any significant activities, as "Hell's Narabja", etc), before Adding, since 2003, "Bataclan" as a Simple Co-Manager, Together with Poubelle, who, due to an obviously Overloaded Agenda by Many Other Important Activities elsewhere, has apparently left Frutos to Deal particularly with the Everyday practical job.
 -------------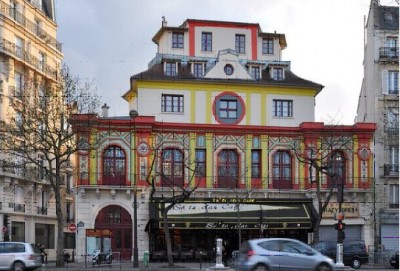 A previous, Old Reputation of "Bataclan" as a quite Good Quality Spectacle outlet in Paris, had been Build at a much Earlier Period, already between the 1980ies and 1990ies, respectively by Film/Theater Director André Engel, and the Couple David and Cathy Guetta, together with its Former Managers, the Laloux Brothers, (according even to "Wikipedia"'s French version, etc). "Bataclan" has also been used by some Top Politicians, such as former President Mitterand and current President Hollande, Minister Segolene Royale, etc., but also former Prime Minister Balladur, etc., (However, in a predominant Proportion of ... 4 out of 5 cases, mainly by "Socialists")...

From that, semi-"Glorious", but since long OutDated Past, Frutos and Poubelle kept, (in addition to a Little bit of such "Socialists" : Comp. Supra), mainly the ..."Gay" and "Lesbian" Evenings, (nick-named : "Follivores" and "Crazyvores")... Such a "Gay" Saturday Event was reportedly due to Follow just 1 Day After that Tragic "EODM" Concert, on November 14, 2015.

In his Longer, Separate endeavours, the Guy who Dared Bully, Opprsss, Discriminate, Humiliate and Slander a Key Survivor from the Nov. 2015 ISIL Massacre at "Bataclan", (while he also Replaced Jesse Hughes' "Save a Prayer for me" Famous Song,  with an ..."Insh-Allah" Singer, "Sting", that almost Everybody found at least "Controversial" on this occasion, as his name indicates : Comp. Supra), becoming, thus, Today,w an ...Internet Anti-Celebrity by a Record-High of various Pejorative words, Insults, Indiignation, Denonciation, and/or Otherwise Expressed Popular Indignation and Revolt against what he just did, currently Spreading all over the World Today, (f.ex. via "Twitter", in Forums, News Websites, Blogs, etc), has a somewhat Different profile :

    - Apparently, Frutos Shares his Interests, between :

Exploiting the eventual Potential of Many Young, or Otherwise Inexperienced Singers, - (almost Noone among the Many Names cited in his "Limited liability" Company -comp. Supra- doesN't seem Well Known, with the Only Exception of an Old Homosexual British Singer, apparently more Interested, during Outgoing Obama's and Hollande's mandates, by "Same Sex Marriage", than on Music) ...;

and Pressing National French Authorities, (through a Long-Term "Chairmanship" in a Corporatist Association), for Public Funds to Spectacle Businesses as its own, particularly through a proposed "Tax"  (Yeah : anOther one !) on Internet Videos Published at the World Wide Web...

    Something, obviously, Not very Popular among EU Citizens, Internet Users, (particularly Young, but even several, ...Less Young) ; Neither among those Brand New, Atypical "Pirate" Parties, as that which has Just ...Tripled its Votes among the People of Iceland, becoming the 2nd Party of that Sympathetic and Modern Country ! See : ...) ; Not even of ... Jesse Hughe's "EODM", who have progressively Published almost all their Songs et the Internet, Free of use, (Keeping just a Better Version, Together with relevant Accessories, for Paid Merchandises) ; and Certainly Not those Big, Modern, Rich and Performant "Digital Network" Multinational Corporations, (such as, f.ex., in Telecoms, Internet, Radio-TV, etc), undeniably Important European and/or Global Players in the New "Digital" Economy and Society, which are notoriously Searching for Contents, (as, f.ex., among various others, also the concrete Examples of USA's "Comcast", in the Recent Past, and Nowadays of "ATT"'s bid over "Times-Warner", etc., clearly show).

    But all these are, naturaly, Issues which had Nothing to do with that Remote Period of the Past : around ...1990 (sic !), i.e. almost 30 Years Earlier than Now, when Frutos had reportedly Contributed in the only International Music Festival in his Life, as it results from his own Website, then in ...Africa, i.e. at a Moment when the Internet had Not yet practicaly Started to exist...

    Unless, if, Mr. Frutos, might, eventualy, Find, at least here, Preferable for his Interests, the principled Position reportedlt taken by the New US President-Elect, Don Trump, against that "ATT" bid over "Times Warner" etc., because, as he said, it would Risk to Concentrate "Too Much Powers, in the Hands of Too Few".

    In that case, Mr. Frutos simply has to Kindly Call his Familiar acqaintance named ..Jesse Hughes, (a Trumps' fan), and sincerely Ask to Excuse himself, for the Wrong that he has just done, not only vis a vis that Key Survivor of "Bataclans" November 2015 Massacre, but also, in Fact, of All Other various, even more serious Victims' Families and Friends, (Comp. Supa)...    ------------------------------------
>>> Last, but Not Least : After All this Awful, Scandalous and Dangerous Waste,
=> wouldn't it be much more Preferable, for all those involved, Including, First of all, Victims' Families and Friends, But Also many Millions of naturally concerned People, (as, f.ex., the Big Number of Visitors on Videos with Jesse Hughes' critical Testimonies, etc., reveals),

that all those Legitimate Questions which still remain, totaly or partialy UnAnswered, might eventualy be Debated, in an Honest, Serious, Responsible and Efficient, Truth-Oriented and Transparent, Public Dialogue, between the Main Protagonists of that Exceptional Drama,
that "Eurofora" and/or others might, eventualy, Facilitate, in one or another, Adequate Way ?  (Comp. Supra).
Otherwise, who, and why might, perhaps, be Afraid of Finding All the Truth ?




(.../...)


---------------------------------------

BRIEF NEWS
00:00 - 26.12.2017

00:00 - 26.05.2017

00:00 - 30.01.2017

00:00 - 14.10.2016

00:00 - 24.09.2016

00:00 - 27.07.2016

00:00 - 03.07.2016

00:00 - 01.06.2016

00:00 - 12.02.2016
Statistics
Visitors: 26748563
Archive
Login Form
Other Menu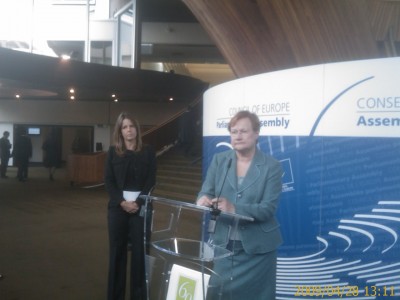 People in Europe and the World expect from CoE to make a succes of its "Monitoring" for Human Rights and Democracy, despite difficulties, said Finland's President Tarja Halonen to "EuroFora" at a crucial moment for the mecanism built 15 years ago by the paneuropean organization which celebrates its 60th Anniversary in 2009.
Halonen, known as "Mother" of CoE's "Monitoring" mecanism, a long-time MEP and former Foreign Minister before becoming Finland's President, holds a long experience in the mattter, after also serving twice as CoE and EU Chairwoman in the past. That's why she is well placed to judge how CoE's "monitoring" should deal today with some crucial issues of importance both to CoE and to the EU.
The move came just a Month before a crucial, last visit to Turkey, scheduled for June, by the President of CoE''s "Monitoring" Committee, Ukranian MEP Serge Holovaty, to finalize his Report on Ankara, the CoE Member State with the longest Monitoring procedure. From its results depends its overall credibility.
This is a Test-case, because, in fact, it's in order to avoid Sanctions threatened against Turkey by a CoE's Assembly's April 1995 Resolution for grave Human Rights violations, Democracy gaps, the continuing Military Occupation in Cyprus, the unresolved Kurdish problem, Aegean differend with Greece, etc., that MEPs decided to create, for the 1st time on April 1996, a "Monitoring" proces, allegedly destinated to check, without excluding Countries who did not fulfill all CoE's standards.
In the Past, the obliged withdrawal of Greece's Military regime and of its "Civil" cover-up out of the CoE had helped bring back Democracy in 1974. But, on the contrary, since April 1996, the idea was to "monitor" Human Rights' respect while keeping most concerned Countries inside the CoE. After Turkey's oldest example, this was extended also to several former "Eastern" European Countries, even if CoE's Assembly has imposed to some of them (fex. Ukraine, Russia, etc., after Belarus, Serbia, etc) various "Sanctions", that Ankara always avoided. Curiously more succesful even than .. USA itself, (a CoE "Observer" since 1995), which has been at least threatened with sanctions some years ago..
EU-effects of CoE's Monitoring process became obvious between 2001-2008, since the "closure" of this procedure, when CoE felt that a Country had met most of its Human Rights, Democracy and Rule of Law obligations, (i.e. the "Copenhagen Criteria" for the EU), helped trigger Negotiations with the EU for "Accession" or other closer relations : This occured already before the 2004 and 2007 EU Enlargements to former "Eastern" European Countries, as well as for the commencement of "accession" negotiations with Croatia, and of "open-ended" negotiations with Turkey in 2005.
    But a stricking new development are Holovaty's recent findings that on core Human Rights issues as Torture and Freedom of Expression, Turkey, even "5 Years after" CoE closed its "Monitoring", back in 2004, inciting EU to start accession Negotiations in 2005, still presents grave problems.
    His findings are of crucial importance after a 2008 CoE Resolution called, "if need be", to "seriously consider the possibility of Re-Opening the Monitoring procedure for Turkey" : A move which might affect Ankara's controversial EU bid, since EU Accession Negotiations are based on the Hypothesis that the Candidate fullfils the "Copenhagen Criteria" (See above)..
-------------------------
    Holovaty expressed his will to check  "Matters still Outstanding" and  those that he "didn't have an opportunity to discuss" at an earlier visit this year, "in order to discuss the more complex issues in greater depth", at his forthcoming New Visit to Ankara, before the December 2009 EU Summit.  This is all based on the 2004 CoE Resolution which stresses that, CoE "will continue.. post-monitoring Dialogue with the Turkish authorities,...in addition to a 12-points list,..and on any Other Matter that might arise in connection with Turkey's Obligations as a CoE member state".
    CoE's Resolution also asks  from Turkey "to secure the proper Implementation of Judgements, particularly in the Cyprus v. Turkey InterState case", of 2001, which concerns also the plight of many Hundreds of MISSING People. It adds Turkey's obligations to "execute" ECHR's Judgements in the Loizidou case,..and in particular adopt General Measures to avoid repetition or continuation of Violations found by the Court" to the detriment of Refugees.
    Nevertheless, Holovaty said to "EuroFora" that "MISSING" persons,"might be included" and cannot be excluded, but he has yet to examine the situation "to find out  which issues will be raised" to the Turkish Government.
    Therefore, "EuroFora" asked Halonen, as the Historic "Mother" of CoE's Monitoring mecanism, if she thought that, "whenever there are grave Human Rights Violations, as fex. "MISSING" persons, attested even by ECHR's judgements, they should be always checked by a Monitoring process. Or could they be forgotten ?"    
     - "We (CoE) must be, at the same time, Fair, Realistic, but not in the mind that "now we have Forgotten", etc., replied to "EuroFora"'s question Halonen, speaking as a matter of general principle.
    - "When we think of those People that are suffering from the lack of Democracy, of Human Rights, and of the Rule of Law", "we should find a base on how to deal with the (Monitoring) system more rapidly"', she stressed.
    - "Sometimes it's very difficult to combine Transparency and Effectivenes together, particularly in this specific case", she went on to say. But, "I have not found a (CoE Member) Country who could be insensitive in this sens", Halonen answered concerning grave Human Rights violations attested by the ECHR.
    - "I have no ready-made answer. I have the expectations that you, in the CoE, will, step by step, find the different types of the monitoring systems."
    Also "because this is a part of the UN's Post-Conflict system, (fex. when it comes to Cyprus' MISSING persons), and it's a more Global system". So that, "If we make a succes in Europe, the others will follow", throughout the World.  "But they expect that we (Europe) are this opportunity, this Opportunity to make a Succes", Halonen concluded.
    In addition, she advised to extend CoE's Monitoring to all its 47 Member States, "because, as long as we hear that, all these monitoring systems are "OK for the neighbor, but not for me", "it's very difficult" to understand. Something which could make easier to Compare...
    Finnish MEP Jaako Laakso, former CoE Rapporteur on the Occupied Territories of Cyprus and one of the 5 Signatories of the Historic CoE's call to create the "MONITORING" mecanism since 1996, was more specific :  - "We (CoE Assembly) have to find a way for the issue of Cyprus' MISSING People to be better followed", he stressed, anouncing his intention to "speak to Mr. Holovaty" about that. "There might be also other ways", added Laakso.
    - The 2008 "Year had been a very Bad one for Turkey with regard to Human Rights in general, and Freedom of Expression in particular", denounced, meanwhile, Holovaty's preliminary Post-Monitoringh Draft Report by Holovaty, published by the CoE on April 2009.
    "Amnesty International believes that freedom of expression is not guaranteed given the various articles of the Criminal Code that restrict it. .. "For example, 1,300 Websites are said to have been closed down by the (Turkish) authorities in 2008" ! While "the new Turkish Criminal Code was used to bring a total of 1,072 proceedings between June 2005 and April 2008, and led to the conviction of 192 people", for expressing views. "Representatives of the Özgür Gündem newspaper, which specialises in Kurdish affairs, ..complained about Numerous Attacks on their Freedom of Expression ...as was everyone who advocated a settlement to the question by means other than the intervention of the army" "According to their figures, 19 Newspapers had been suspended 43 times between 4 August 2006 and 4 November 2008" !...
    Moreover, on 2008,  CoE's "Ministers adopted its 4rth Resolution on the execution of the judgments of the ECHR, ...and outstanding issues regarding 175 Judgements and decisions relating to Turkey delivered between 1996 and 2008...  concerning Deaths resulting from the excessive use of force by members of the Security forces, the failure to protect the right to life, the DIisappearance and/or death of individuals, Ill-Treatment and the Destruction of property". CoE's " Ministers urged the Turkish authorities ...to ensure that members of Security forces of all ranks can be prosecuted without administrative
authorisation" for "serious crimes". Holovaty reminded.
"Nonetheless", Holovaty heard anew of "Several cases of Violence committed last year (2008) by the (Turkish) security forces". Amnesty International speaks of Many Cases of ill-treatment and Torture in the prisons and by the police". "Including, fex."'the death of Engin Ceber, a young man of 29 who died on October 2008 as a result of the TORTURE allegedly inflicted on him by police officers, prison staff and members of the gendarmerie. He was part of a group of people arrested on September 2008 during a demonstration and Press Conference in Istanbul'. Proceedings against suspects are "on-going" in this case.
- " I therefore noted an Obvious Contradiction between the Government's stated "zero tolerance" policy.... of Torture and other forms of ill-treatment, and the different testimonies given", denounced CoE's Rapporteur.  Turkish "authorities must make considerable efforts to guarantee that proper investigations are carried out into allegations of abuses by members of the security forces and that perpetrators are effectively punished" "In this respect, I have requested detailed Statistics on the number of Investigations, acquittals and convictions in cases involving allegations of abuse in order to show the positive impact of the measures taken to date", Holovaty said, repeating a permanently unsatisfied CoE's demand to Turkey since a Decade...
    - "The Political Crisis that shook the country in the spring of 2008 highlighted the Weaknesses of the (Turkish) Constitution", which comes from the Military regime of 1982, "and the Urgent Need of Reforms", stressed from the outset CoE's Rapporteur in 2009. In particular, "the ...Democratic functioning of state institutions, including the independence of the judicial system, are crucial", he observes.
    But, "the Electoral  system and the ways in which it is circumvented do not appear to give those elected complete Legitimacy, and tend to pervert the course of direct universal suffrage", denounces Holovaty, observing that, even 5 Years later, Turkey did not yet change the 10% nationwide Threshold for a party to take any seat, which is "far higher" than the "3%" maximum in Europe and already condemned as contrary to European Standards by the CoE.
    + Moreover, EU Parliament's 2009 Report on Turkey, drafted by Dutch MEP Ria Oomen-Ruijten and adopted in Strasbourg on March, expresses "Concern over the Failure of the (Turkish) Judiciary to prosecute cases of Torture and Ill-treatment, the Number of which is Growing". EU also "is concerned about continuing Hostility and Violence against Minorities" in Turkey. It also "calls on the Turkish Government to launch, as a matter of Priority, a Political Initiatve favouring a lasting Settlement of the Kurdish issue, (while "condemning violence.. and terrorist groups"). EU "regrets that No progress has been made on establishing full, systematic Civilian suprevisory functions over the (Turkish) Military".
    The final results of Holovaty's 2nd and last visit to Turkley will be known later this year, and, at any case, before EU's December 2009 Summit.
Polls