Pagina principale

newsitems

Fast Track Political Start at Exceptional "G-20" Summit (amidst Transports' Black out)...
Fast Track Political Start at Exceptional "G-20" Summit (amidst Transports' Black out)...
Thursday, 06 July 2017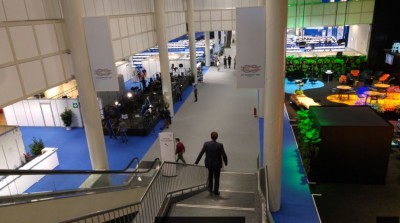 *Hambourg/(Germany)/G20 Summit/Angelo Marcopolo/- An exceptionaly "Tight" "in" and "off" Program just started to Unfold overNight from the Eve of G20 Summit of Heads of State and Government in Germany's North-Western MegaCity of River/SeaPort of Hambourg: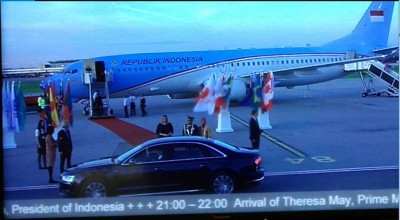 From the Afternoon, until Late Night, several...Trans-Continental "Duos" arrived at the Regional Airport, one after the other : F.ex. Idonesian President Joko Widodo and his wife, closely Followed by UK's Prime Minister, Theresa May. And, Later on, Mexican President Enrique Piena Nieto, before Russian President, Vladimir Putin, (just before MidNight), and so on.

Even a tasty ...Coffee served to Journalists, including "Eurofora", at G20's International Media Center, was made (in Germany) out Seeds coming from 3 or 4 Different Continents of the World, an NGO representative Lady who was distributing the relevant specimens and documentation, told "Eurofora"...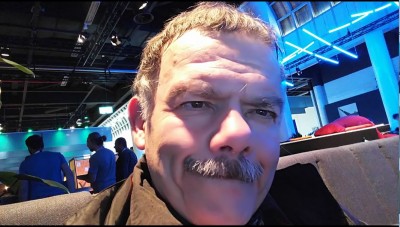 ----------

The move had been Intensively Prepared by a lot of Earlier Top Meetings : F.ex. German Chancellor Angie Merkel, (the Host of this Annual Mega-Event for 2017), had Invited, previously, all EU Member States' Leaders in Berlin, for coordnination; Chinese President, Xi Jiping, visited Earlier, Moscow and Berlin: US President Don Trump, made a Long Series of relevant Phone Calls from the White House, just before his departure, and visited at the eve, Poland, at abOther Summit of Different, European Countries, (making, by the way, also, a landmark Speech there, (for the Western Civilisation's survival, etc).


Tonight, the Japanese Delegation was the 1st to Open the (Mediatic) Fire, with the earliest Press Briefing here, on the Meeting that Prime Minister Shinzo Abe, just had with US President Don Trump, and New South Corean President Moon Jae-In, where North Korea dispute was at the Limelight, as a Japanese source told "Eurofora".

Abe is due to meet also Putin on Saturday, who Marks this 2017 G20 Summit with his 1st personal meeting with New US President Trump, already Tomorrow, Friday, July 7, 2017, at about 3 p.m., as Russian sources told "Eurofora": an Event expected to be closely followed by a lot of collegues...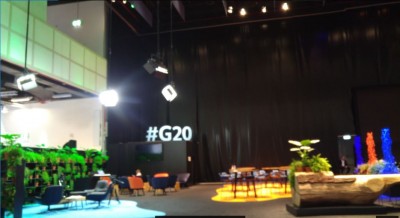 Merkel reportedly Hosts also a "Normandie" format Trilateral meeting with Putin and Macron, at the Morning of the Concluding Day, Saturday, July 8. (While the New French President's expected 1st meeting with the Chinese President Xi Jiping, might also Mark this 2017 "G20" Summit).

Meanwhile, for the First Time, the Starting Point of this G20 will be a Discussion and Working Session on the Fight against Terrorism, given also the Recent multiplication of Deadly Islamist Terrorist Attacks in Europe, (mainly at the UK), and in Damas (Syria),but also Elsewhere in the World, not only at Afghanistan, but even on...Philippines, etc.

As for Economic Growth, Trade and Employment, (which were the No 1 Issue for G20, when it had been Created, in the middle of the 2008-2009 Economic and Financial Global Crisis),they are due to be discussed ...over Lunch time, also Tomorrow, July 7.But a comparatively ..."Lighter", and less "bumpy", Lunch is prepared for the Next Day, Saturday July 8, with easier and interesting Discussions on Digital Technologies, Women empowrement, etc.

European and International observers also expect New UNO's Secretary General, Antonio Guterres, venue and appreciations, just after his Experience, Today, at a Crucial Political Multilateral Conference on Cyprus' issue, (together with Foreign Ministers from Turkey, Greece, the UK, and the Republicof Cprus, the EU acting as an infuential Observer, as well as the Leaders of the Greek Cypriot and Turkish Cypriot Communities).

But an overall Impression that, in general, the available Time is "Tight", and exceptionaly "Dense", these Days here, seems to be an ambient Feeling.

In this Context, it's obviously Astonishing to witness the UnPrecedented, Negative spectacle of at least certain Accredited Journalists - who were apparently MisInformed by some Official sources, (unless something Else happened here), to Drop any Independent Means of Transport, (Car, motorcycle, bicycle, etc), and use Only "Public Transport" means, in order to come and go at the International Medias Centre - to be Scandalously ' and Atrociously ...Blocked for almost 3 Anxious Hours, Standing up under a heavy Summer Heat,     immediately after Arriving (exhausted, without even Time to sleep, after an exceptionaly Overloaded period, both in Brussels and in Strasbourg, before Hambourg, and pending Crans-Montana, etc), since All Public Transports to the IMC, even TAXIs (sic!), etc, had curiously ..."Vanished", et the Nearest  to the Event Railroad Station !

Indeed, there  wasn't even anyone to simply inform, seriously and clearly, on what happened, and how could accredited Journalists, at least Access the Press Cente by Walking a long and complicated Distance of more than 1 km, with zig-zags, Lifting Heavy luggage, etc., at an Unknown place...Not even when the Trapped Victims were almost Handicaped, obvioudsly walking only with atrocious Pains, and Crutches...

Something Never seen before, at any other (among many) Summits, both in Germany, and elsewhere in Europe, even at NewYork, etc;
It's only after almost 3  Hours Wasted, in Atrocioius Circumstances, Anxiety, etc, (and while some unrelated Civilian People started to Gather around, trying vainly to help, and asking what was going on, that we managed to Call at...Berlin, in the Federal German Government's Press Office, where someone gave the Mobile Numbers of certain Press Officers on the spot, who accepted to, at last, send a Shuttle to the  closest Railroad Station...

But, later-on, at this Evening, it all Started again : Contrary to previous kind Proposals, from a Shuttle Driver, to Help also at a reportedly Dangerous Night, to reach the Hotel, at the other side of the City, with Heavy Luggages, Pains and crunches, etc, and again Deprived of any "Public Transport", (Contrary to the Misleading "Advises", officialy given previously, by the Competent Athorities : Comp. supra), after Keeping for Hours, Standing up Exhausted, to Wait and Wait, this time Vainly, for any kind of Urgent Help with Any kind of Transport, (as some were Telling us to "wait", again and again), Finally, we had to Dare Walk for Kilometers, through an Unknown and Dangerous area in the Dark of the Night, already obviously Exhausted by the Previous ill-treatments, with Heavy luggages, atrocious Pains, moving with Crunches, for Too Many and Long Hours, through Never-Ending huge Avenues,  until we manaded, at last, to reach our Hotel, at about ...4 a.m. in the early "Morning" (i.e. withOut any Time to Sleep) !...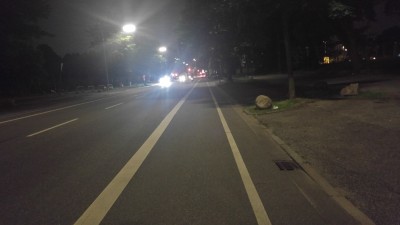 During more than 24 Years of European/International Press Activities, including Many Summits, almost everywhere, even G8, G7, G20, etc., Both in Germany and in France, throughout almost All Europe, also at New York, etc, we've NEVER seen such Strange,  Heavy, Damaging and apparently Unexplained Obstacles !

F.ex., all Other Times, German (Federal and/or Local) and/or French Authorities, had put at the service of Journalists, either Shuttles (f.ex. in Bavaria, for Elmau Castle's "G7" Summit on 2015, and in Deauville, for the 2011 "G8" Summit), or, at least, an Old Bus, (f.ex. at Heiligendam, in Pomerania, 2007 "G8" Summit, etc), unless they had Clearly Warned about the precisely Blocked ares, and a Total Absence of Public Transport, nor Taxis, there, sufficiently on Time, so that Journalists could have been Prepared to have, at least, a Bicycle ready, or organize a venue Before such a Blocade, and find an Hotel inside and Near the Events' area (f.ex. at the November 2011, "G20"  Summit in Cannes), etc.

=> Apparently, there might be certain Exceptionaly Important Political Stakes, now, at this 2017 "G20" Summit in Hambourg, for some to apparently Attempt to slyly Obstruct Free and Efficient Press Contacts and Reporting, at such a level...

>>> One more reason, for all interested Collegues, to really Try to Focus on this 2017 "G20" Summit's main points of Substance (and surrounding Topical Political Events) !


(../..)


***
(NDLR : Partly UPDATED)
-----------------------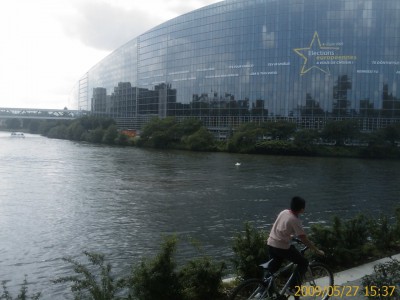 (Opinion).

 In Democracy, the forthcoming choices for EU's Top Jobs, as the New EU Parliament's President, new EU Commission's President (+ probably EU Council's President, EU Foreign Minister, etc) should be made according to EU Citizens' Votes in June 7, 2009 European Elections, and main EU Governments' strategic policies.

At the heart of the biggest EU Countries, in France and Germany, EU Citizens clearly voted for a renovated, non-technocratic but Political Europe based on Values, declared explicitly incompatible with Turkey's controversial EU bid.

This main choice was also supported in several other small or medium EU Countries, such as Austria (cf. promise of a Referendum), Spain (cf. EPP program's reservations vis a vis Enlargment), etc., while EPP Parties won also in Poland, Hungary, Cyprus, etc.

In other Countries, whenever Governing coalitions didn't make these choices or eluded them, continuing to let a Turkish lobby push for its entry into the EU, they paid a high price, and risked to damage Europe, by obliging EU Citizens to massively vote for euro-Sceptics whenever they were the only ones to offer a possibility to promise  real change and oppose Turkey's demand to enter into the EU :

It's for this obvious reason that British UKIP (IndDem) succeeded now (after many statements against Turkey's EU bid) to become Great Britain's 2nd Party, unexpectedly growing bigger even than the Governing Labour Party, as well as the Liberal party  ! Facts prove that it's not an isolated phenomenon : A similar development occured in the Netherlands, where Geert Wilders "Party for Freedom" (PVV) became also the 2nd biggest in the country, (after EPP), boosting the chances of a politician who had withdrawn in 2004 from an older party "because he didn't agree with their position on Turkey". And in several other EU Member Countries, even previously small parties which now focused on a struggle against Turkey's controversial demand to enter in the EU, won much more or even doubled the number of their MEPs (fex. Bulgaria, Hungary, Greece, etc).

On the contrary, whenever Socialist and oher parties were explicitly or implicitly for Turkey's controversial EU bid, they obviously lost Citizens' votes and fell down to an unprecedented low.

In consequence, EU Citizens clearly revealed their main political choices, in one way or another : They voted to change for less Bureaucracy, but more Politics and Values in a Europe really open to EU Citizens, but without Turkey's controversial EU bid.

Recent political developments are obviously different from the old political landscape which existed in the Past of 1999-2004, when Socialists based on Turkish 1% vote governed undisputed not only in Germany, but also in the UK, Greece and elsewhere, France followed old policies decided when it had been divided by "cohabitation", before the 3 "NO" to EU  Referenda since May 2005, before Merkel, before Sarkozy, etc.... before the surprises of 7 June 2009 new EU Elections.

If the current candidates to the Top EU jobs promise and guarantee to respect People's democratic choices, OK.

Otherwise, Europe must find new candidates, really motivated and able to implement these democratic choices of the People.

The beginning of crucial, final Decisions are scheduled for the 1st EU Parliament's plenary session in Strasbourg, in the middle of July, and they could be completed towards the October session, when Lisbon Treaty's fate will have been fixed.


See relevant Facts also at : http://www.eurofora.net/newsflashes/news/2009electionsandturkey.html
http://www.eurofora.net/newsflashes/news/daulelections.html
http://www.eurofora.net/brief/brief/euroelectionresult.html
 ***
Polls