Home

newsitems

Greek Economy and Goldman Sachs scandal: MEPs call to investigate 1999-2001 and earlier
Greek Economy and Goldman Sachs scandal: MEPs call to investigate 1999-2001 and earlier
Thursday, 04 March 2010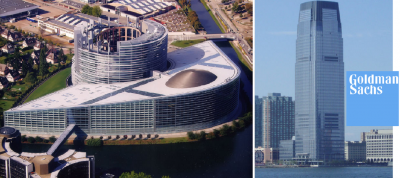 Calls to fully investigate what really happened in the Greek Economy, including from 1999-2001 or even earlier (i.e. 1980ies' period) multiplied in EU Parliament, in addition to similar moves at the National Greek Parliament (Vouli) and elsewhere.
The issue was reportedly raised, this week at the Conference of (Political Groups' Presidents) in view of next week's EU Parliament's plenary session in Strasbourg, where both the February 11 Brussels' EU Summit and EU's draft Economic Policy guidelines at the "2020" Horizon are due to be discussed and Resolutions voted.
Already, the experienced President of EU Parliament's Liberal Group, former Prime Minister of Belgium, Guy Verhofstadt, stressed since February 24 in Brussels, that it's "Urgent" to "take the Initiative" "to determine what exactly happened in Greece" :
- "It is important" to know, the President of the Liberal Group stressed, pointing to the fact that " Investment banks – Goldman Sachs, Morgan Stanley, Deutsche Bank – are minimising what they have done in the Greece case", as he said, speaking in Brussels shortly after revelations at New York of the Goldman Sachs' intervention scandal, which reportedly disguissed the real situation of Greece's Debt back in 2000, when the conditions and the Timing of its entry into EuroZone was decided.
- "We cannot talk about remedies, about solutions, about reforms in the EU if first of all we do not know what really happened in the case of Greece in 2008 and 2009 and before that", he pointed out, without Time-limits for the periods to examine.
That's why "it is the task of (EU) Parliament to organise Hearings with the relevant Committee, as quickly as possible, so that we can hear all the parties concerned on this matter. ...., I think it is absolutely necessary", Verhofstadt proposed.
Because, "we received contradictory information : Greece says that it has given all the information to the EU ... At the same time, the European Commission and Eurostat are saying that they did not receive all the necessary information", he observed, apparently speaking about the 2000 affair.
Similar calls were made earlier at EU Parliament's February Session in Strasbourg also by various other MEPs, as, f.ex. Austrian Hans Peter Martin, famous from his anti-Corruption endeavours, during a Debate on EuroZone.
EU Parliament's officials said now that special Hearings would be hold before the end of February on who is really responsible for provoking and/or hiding the true facts about Greece's huge debt. Witnesses from EU Commission, EuroStat, Greek Government, Goldman Sachs, Experts, etc. are due to speak at a forthcoming Hearing by the Economic Committee chaired by Brittish Liberal MEP Mrs Sharon Bowles.
Notoriously, a deal was brokered in 1999-2000, between former Socialist Governments in several EU Member Countries and the PASOK Government in Greece, according to which it accepted Turkey's controversial EU bid at December 1999 Helsinki Summit and the unfreezing of EU Funds for Turkey despite the non-fulfillment of Human Rights and International Law conditions by Ankara, in exchange of Athen's entry into EuroZone sooner than normal and even without the due preparatory reforms.
Many believe that, in case of Enquiry, EU Parliament couldn't credibly refuse full Investigations extended to recent Decades, including the way Greece's entry into EuroZone was prepared, after the recent revelations of the Goldman Sachs' scandal, dated since 2000-2001, when the American agency covered up the Socialist Greek Government's debt, while experienced EU Commission vice-President Almunia's (in charge of EU Financial affairs for 4 Years) latest data clearly indicated that Greece's Debt originated many years ago in the Past (See relevant Publication with Almunia's replies to "EuroFora"s questions : .. ).
Particularly when even USA's Federal Reserve's head Bernanke is reportedly investigating the 2001 Goldman Sachs' scandal, and Greece's main opposition party, Nouvelle Democratie, of former MEP Antonis Samaras, officially asked to extend an Investigation of the National Parliament, initiated by the governing PASOK Majority, "up to 1981", (i.e. from the start of "PASOK'" party's former governments)...
Meanwhile, experienced EU Commissioner in charge of Markets, Michel Barnier, anounced also a parallel EU Investigation on some Funds' alleged interference in Financial Markets on speculative operations aiming to buy Greek State's bonds at higher than normal intrest rates on March 2010 : A practice strongly denounced also by France, Germany and other EuroZone Member Countries, because it might threaten to progressively undermine parts of the Euro area by exploiting a few weak points earlier provoked.
***
Brixen-Bressnone/ACM/10 August 2008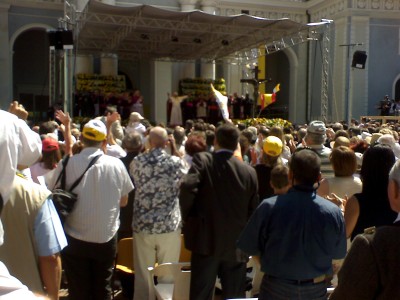 Pope Benedict XVI launched a call "in the name of the common Christian heritage" of "all Christians", to "immediately stop military actions", and "resolutely take, the road of negotiation and dialogue", with "Initiatives" for a "peaceful and sustainable solution" in South Ossetia.

It's with "profound anxiety" that we read "the news, more and more dramatic", on "these tragic events ..which have caused many innocent victims and obliged a great number of civilians to leave their homes". All involved must "avoid to cause more, and worse sufferings to the population", he said.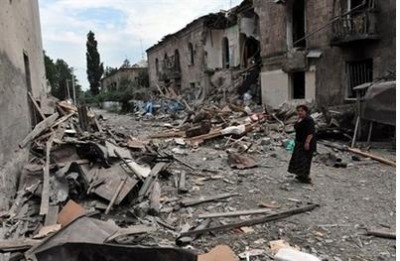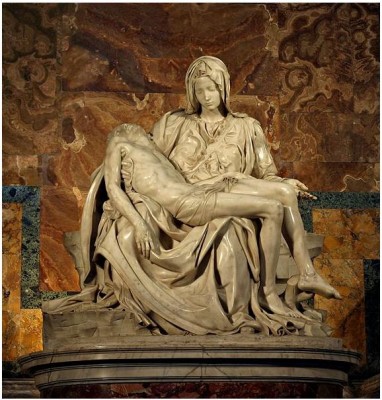 He warned against "more violent confrontations and retaliations, which may degenerate in a conflict of even larger scope".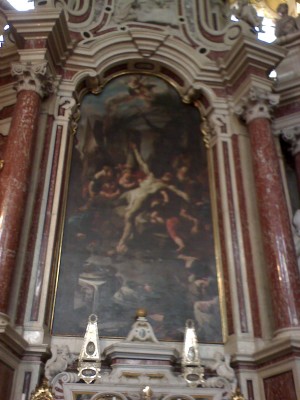 To avoid this risk, "the International Community and the most inffuent countries" should "make every effort to support and promote .. initiatives" for a stable Peace, he stressed, shortly before his visit to France, where President Nicolas Sarkozy is the current EU chair.

"Together with our Orthodox brothers, we pray for these aims, and we entrust them to the intercession of her sanctity, virgin Mary, Mother of Jesus and of all Christians", he concluded.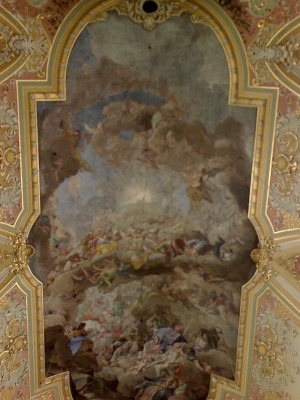 Pope Benedict XVI spoke in front of more than 12.000 People during the Angelus of an Open-air Mass at Brixen-Bressalone (north of Italy), at the end of his short stay at the Alpes, close to German chancelor Angie Merkel's restplace, where he received the visits of two f.Italian Presidents, Ciampi and Cossiga, together with Minister Tremonti.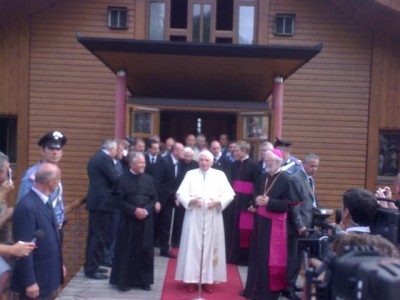 Pope's spokesman, Federico Lombardi, said ttesterday that he highlighted Brixen-Bressanone's synthesis, a peaceful and mutually enriching meeting point of many cultures, as "a model for Europe".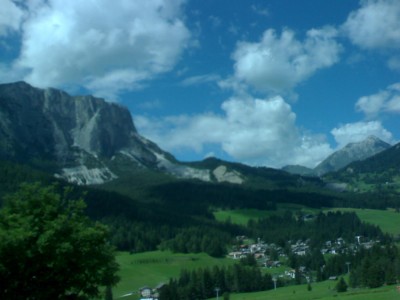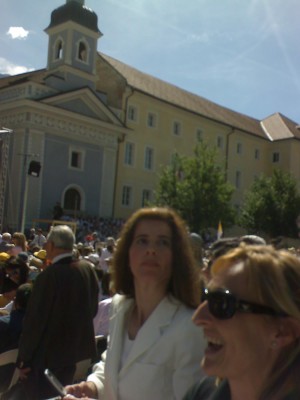 Polls