Pagina principale

newsitems

EU Parliament's Presidency: In the Past, Italian Right left it to Socialists. Now it wants it Back !
EU Parliament's Presidency: In the Past, Italian Right left it to Socialists. Now it wants it Back !
mercredi, 11 janvier 2017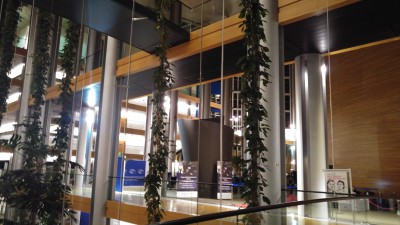 *Strasbourg/Angelo Marcopolo/- An "EXCLUSIVE" and Original Press Reportage by "Eurofora" reveals the Fact that the Italian Center-Right had already Accepted to Give, Once, its Turn for the Top Job of EU Parliament's President to Socialist German MEP Martin Schulz, as early as since 2012.

=> So that, Nowadays, in the Crucial Forthcoming Election of a New EU Parliament's President, later this Month, on January 2017 in Strasbourg, where Socialists and ChristianDemocrats/EPP appear anew Divided, as Before 2012, after Schulz's departure, supporting EachOther a Different Candidate, should, normally, be Returned Back to the Italian Center-Right political forces, at least as far as Justice, Democratic Balance, Honesty and Fair Political Deals, with TrustWorthiness are concerned.

Today, the 2 Biggest Contenders, among the candidates, are Antonio Tajani, from the ChristianDemocrat/EPP Group (Center-Right), and Giani Pitella from the Socialist Group (Center-Left).

Tajani is now EU Parliament's 1st vice-President, and former EU Commission's vice-President, in charge of Industry and Businesses, including Space. Pitella is the current President of the Socialist Group of MEPs.

>>> The Point is that, when an overall Political Deal was brokered, between the 2 Biggest Political Parties in the EU : The ChristianDemocrats/EPP and the Socialists, about the Sharing of EU's Top Jobs, including mainly those of EU Commission's and EU Parliament's Presidents, the Right side Accepted to give its Turn in the Parliament's Top Job, in exchange for the Left's support for a Center-Right Politician at the Commission's Top Job.

This practicaly meant, in fact, that Schulz (who was, then, President of the Socialist Group), would "OK" Barroso for another term as EU Commission's President, so that, himself (Schulz), would get EU Parliament's Presidency, supported also by the ChristianDemocrats/EPP.

=> The Interesting thing, Compared to Nowadays, is that, such a Deal implied, inevitably, that the ChristianDemocrats/EPP would Accept to withhold their Scheduled Candidate for Next EU Parliament's President, probably for another opportunity, much Later-on. And, "Eurofora" is well placed to Know that, this Initial Center-Right Candidate, was ...a mainstream Italian Center-Right MEP, (then : Mario Mauro)

It results from Exclusive Statements to "Eurofora", made by a Key Top EU Political Personality : the Experienced former Chairman of EU Parliament's ChristianDemocrat/EPP Group, and Nowadays powerful President of all the ChristianDemocrat/EPP National Parties, United all together under the umbrela of the homonymus European Party, headquartered in Brussels, French Center-Right, former Long-time MEP of Strasbourg, Joseph Daul :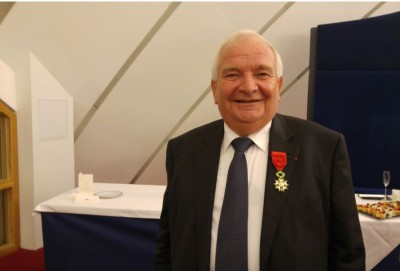 (Daul nowadays, when he was Awarded a Prize by French former JHA Minister Cazeneuve, now New Prime Minister, on November 2016 in EU Parliament in Strasbourg - Photo by "Eurofora"). 
-----------------------


- Indeed, shortly Before Crucial Decisions and Votes would Start, Daul was Visiting a Local/Regional Meeting, near Strasbourg, organized by the Mainstream French Center-Right Party "UMP", at Shuffelweyersheim, via the Mayor of that adjacent Village, (who served then, also as Regional Chief for UMP), Senator Andre Reichert.

"Eurofora", who was also Invited to that Political Meeting, just Before Entering the Main Room, suddenly Saw President Daul, as always running around in an Hyper-Active way, holding his Mobile Phone, and Searching a Quiet place, f.ex. Outside, Facing a lot of Beautiful Natural Fields, (by a Surprizing Coincidence, as also we had thought to use ourselves in order to make, precisely, another Phone Call, elsewhere)...

 - Immediately, after Saluting eachother, President Daul, quite enthousiast, (but also, it seems, Eager to start "Testing" various concerned People's reactions), Announced that - "I have just Spoken with Schulz, and it's OK !".

I.e., as noted supra, Schulz (as President of the Socialist MEPs then) would accept Barrozo as EU Commission's Head, for anOther Term, while the ChristianDemocrats MEPs would accept, Afterwards, Schulz, as EU Parliament's Head, (Comp. Supra).

=>  - So, "Now, I have to Phone to Berlusconi (then Italian Prime Minister), in order to Convince him to Withdraw Mauro", practicaly had Added, then, Joseph Daul, speaking to "Eurofora".
"Eurofora" immediately Verified, (then, even vis avis the Socialis and ChristianDemocrat Groups' Spokesmen, at that time, by Phone), and Confirmed that such a Political Deal was, indeed, real and Original "News", since Nobody else (except from Daul, Shulz, and perhaps 2 or 3 Heads of State/Government) haven't yet been informed about it. 

And, subsequently, this was, indeed, done, as agreed.

>>> In other words, to over-Simpligy things, the Socialists, somehow, "Owe", now, (on 2017), to the Italian Center-Right Politicians, to Give them Back, their Original Turn for EU Parliament's Presidency, that the latter Had Accepted to Sacrifice in the Past, in favor of Schulz, (Comp. Supra).

+ In the Meantime, the Fact that, since 2014, it's Now also another ChristianDemocrat who Chairs the EU Commission : Jean-Claude Juncker, (former Long-Time Prime Minister of Luxembourg and €uroGroup's President), would Not really Change things : Simply Because, from 2014 and on, All EU Political Forces have notoriously Agreed that it Should Always be the Winner of the latest EU Parliament's Elections who would take on the Top Job as EU Commission's President, from now on, as a matter of General Principle.

So that Juncker, obviously, does Not Owe, Today, to Anyone Else his Top Job as EU Commission's President, since 2014, than, mainly, to the European Citizens.

Therefore, Socialist MEPs should Not revendicate, also Today, the Top Job at EU Parliament's Presidency again, as they do until now, erroneously Claiming that this would be Necessarily Implied by Juncker's EU Commission Presidency...

On the Contrary, if they are to be Fair, they should Acknowledge the Fact, that they "Owe" EU Parliament's President to someone from the Italian Center-Right, (Comp. Supra), as, Today, Antonio Tajani.

Tajani was Previously Elected as 1st EU Parliament's vice-President with 450 Votes.
(Comp. for various Topical Tajani's statements to "Eurofora" a.o., among many others, f.ex., also : http://www.eurofora.net/newsflashes/news/tajanirecentviolencepushesjewsexodustoisrael.html , http://www.eurofora.net/newsflashes/news/euparliamentvpresidenttajanionreligionsversusterror.html , http://www.eurofora.net/newsflashes/news/euparliamentonspace.html , http://www.eurofora.net/newsflashes/news/financialperspectivesandeufuture.html , http://www.eurofora.net/newsflashes/news/barnierfortransparentbusiness.html , http://www.eurofora.net/newsflashes/news/weathersciencerussianheatwavemassue.html , http://www.eurofora.net/newsflashes/news/isusymosiumandobamanasabudget.html , http://www.eurofora.net/newsflashes/news/tajaniindustrygalileo.html  , http://www.eurofora.net/newsflashes/news/tajanigalileo2018.html , http://www.eurofora.net/brief/brief/tajaniairlines.html , etc).


He has also, Recently, Won a Hard Competition inside EU Parliament's ChristianDemocrat/EPP Group, where he had Faced another 3 potential Candidates for the Top Job of EU Parliament's Presidency, such as a former Prime Minister of Slovenia, a popular Irish Woman MEP, and an Experienced, mainstream French former Minister of EU Affairs.

Last, but not least, in his Concluding Statements, during a Public Debate among all the 7 current Candidates, from Various Political Groups, for the Top Job of EU Parliament's President, Tajani had a quite Well-Crafted Idea to Promisse to Support All Political Groups and MEPs' Rights, including even among the Smallest or Marginal Groups, as a matter of General Democratic Principle, as well as that Europe is, in Fact, a much Wider and Loger Reality than EU itself, which has its own, original "Historic Identity", that all European People feel Important, (as, also, their National identities, in parallel), as he observed in fine.

The Decisive, forthcoming MEPs' Votes for the Choice of their New President, at EU Parliament, Later this Month in Strasbourg, are casted in Secret Ballot.
---

From the point of view of EU Citizens' votes, things seem Crystal-Clear, already, even according to the Latest, 2014 EU Parliament's Elections, (=> "a  fortiori" on 2017, given the well known general political developments, recently) :

- European People gave, then, 217 MEPs for the ChristianDemocrats/EPP, (the Biggest EU Parliament's Group), included in a Total of about 314 MEPs, Maximum, to all the Right.

- Socialists have got, since then, 189 MEPs, included in a Total of around 295 MEPs, Maximum, to all the Left.

- Liberals ("Centrists") got 68 MEPs.

>>> Out of the 751 MEPs of EU Parliament, the Absolute Majority is 376 MEPs.

But, after the 3rd Round of Votes, among the Two Frontrunners, the Winner needs just a Simple Majority of MEPs' Votes, in an eventual 4rth Round.




(../..)


***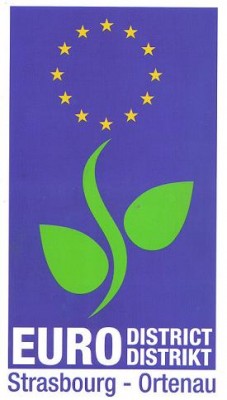 New Plan revealed during EU Parliament's session and while Strasbourg's Unified University was inaugurated, (biggest in France, aiming at EU links).
EuroDistrict Strasbourg-Ortenau's dynamics were boosted by a key Franco-German meeting during EU Parliament's session here, which anounced a swift towards ambitious European aims : To become a showcase for concrete achievements of European Cooperation that benefit Citizens' everyday life and Economy, while also developing a Culture able to serve and stimulate European Organizations' political activities.
With measures to be taken in 2009, Strasbourg-Ortenau's EuroDistrict should become EU's new "Metropolitan area" in the Decade 2010-2020, at the heart of Europe in the performant "OberRhein" region, a Franco-German Expert's Report anounced.
- "Defend European Institutions, and in particular EU Parliament" is a key point of the 2009 Report's threefold focus on "Infrastructures"' economy and quality, "Citizens' everyday life", and "Cultural and Political influence".
According to a Draft Statute, France and Germany agree that "an undeniable element of EuroDistrict's image" should be "Strasbourg's status, as Capital of a Democratic and Parliamentarian Europe".
    After parallel and joint meetings at EU Parliament, French and German Ministers for EU affairs, Bruno LE MAIRE and Gunter GLOSER, started working with representatives of Local and Regional Authorities from both sides at Strasbourg's Historic Town Hall, Place Broglie, for the 2009 Monitoring of EuroDistrict "Strasbourg-Ortenau, during which was published an important Experts' Strategic Study with proposals on how to develop it in the Decade 2010-2020.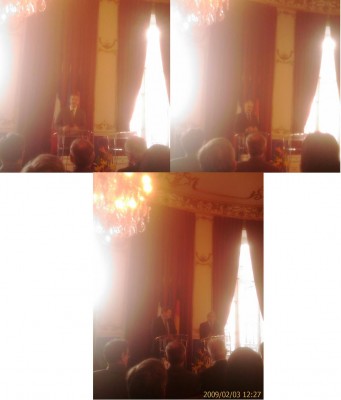 Introducing the 1st Experts' Report on "EuroDistrict" at a moment when it needs "New Ideas" as food for thought, Strasbourg's Mayor, Senator Roland RIES said that "a special Status" should allow "Citizens to share Infrastructures and a common European project", in agreement with his collegue, Mayor of Kehl and German spokesperson for EuroDisctrict, Dr. Gunther PETRY, who focused mainly on the useful role of "Local" authorities in "concrete" achievements.
    - Together with "facilitating Citizens' everyday life", "our countries have also a Political aim", which needs to find "New Forms of Cooperation", said German Minister for EU affairs, Gunter GLOSER. According to a "Subsidiarity principle", which starts from a smaller level, leaving to a bigger entity what it cannot achieve alone, EuroDistict should be the "1st level" in a "Concentric" schema, he added.
    - In fact, "it's a question of Europe's credibility : EuroDistrict must prove that Franco-German cooperation gives results", with "concrete achievements", said the new French Minister for EU affairs, Bruno LE MAIRE. Now, we "must advance further" : There is both "Local and National support" to make of Strasbourg-Ortenau's EuroDistrict "an example on what Europe must do in the Future if it wants to be credible in Citizens' eyes".
    - "Our Mission was to find the region's Potential of the region, "and search adequate Measures to use and develop it"; said German Expert Dr. Erwin VETTER. A main proposal is to "create a New Center for EU Competences", where everything should be concentrated : EuroDistrict, EuroCorps, EuroBest, etc : All in one area, while also linking Airports and other means of Transport, Culture, Education, Science and Research, etc. in order "to create 1 Metropolitan area" before 2020, he anounced.
    - With imagination and organisation "we tried to marry the French and German spirit", added French Expert Bernard COTTIN. He underlined "two points" :  - "In their Everyday Life, Citizens should feel that they are living in One Common Area", (fex. on Phones, Hospitals, Retirement, etc). But EuroDistrict should have also a "Cultural Dimension" : "Strasbourg, had been a little-bit left behind by both countries in the past, but must now find a New dynamic Momentum, at the Heart of Europe, strengthening its Cultural atous and becoming Multi-Cultural, in order to attain a European Dimension and develop the European Institutions", he concluded.
    Symbolically, both Mayors of Strasbourg and Kehl, Ries and Petry, gave to Ministers Gloser and Le Maire as a Gift two Books on Rhine River : Stylicised by both Logos chosen for "EuroDistrict" (as body of a flower), and for Strasbourg's new, Unified University, "UniStra", (as a long "S"), Rhine river came at the focus this week in Strasbourg, headquarters also of the oldest European Organisation : The Committee on Rhine's Navigation.. Meanwhile, Le Maire switched over from German (that he speaks fluently) to French, echoed, the other way round, by Gloser, who also understands French...
---------------------------------
The 2009 REPORT :
---------------------------------

Experts' proposals for EuroDistrict's Legal status is to start in 2009 with a "European Group for Transborder Cooperation", and "replace it, when possible, .. with an Original Form" of a new legal entity.                                                                                                                                                                                                                                                                                                                                                                                                                                                                                                                                                                                                                                                                                                                                                                                                           
Citizens' oriented measures include to facilitate "acces to Health", "Mobile Phones", "Transborder Workers"', "School exchanges", etc., and other measures interesting Citizens, as f.ex. the creation of "Common Hospitals or Rescue centers", etc. Already, an agreement on "Urgent Medical Care" will be signed on February 10.
As "Economic Capital" of one of EU's most performant areas, known as "Ober-Rhein Metropolitan Region" ("superior Rhine" area), Strasbourg-Ortenau's EuroDistrict "should also develop its role of European Cultural and Political Capital, Symbol of Franco-German entente and of a Democratic Europe", Experts' Report concludes.
This goes well beyond developping Bi-linguism, transbrorder Training and "systematic" rapprochment of both Cultures (in Cinema, Theater, Music, etc).
It adds a progressive transfert in EuroDistrict of "elements of the Franco-German Brigade", close to "EuroCorps" Headquarters, and culminates with the promotion of European institutions (see above).
The Report also proposes to launch an "initiative" for "EU Parliament's unique Headquarters", developing Strasbourg's attractiveness vis-a-vis MEPs and staff.
It also includes the development of "a Research and Higher Education pole", among French, German and Swiss partners, "linked with Strabourg's new; Unified University" and "Ortenau's HochSchulen"
It's not a coincidence that this same week was inaugurated Strasbourg's Unified University : - "UniStra" becomes the Biggest in France, (with more than 42.000 students, 5.200 staff, a brand new "European Doctoral College", some 100 Research centers, and a Capital of more than 400 million €  from the State), aiming to create closer links with nearby German and Swiss Universities, fex. Karlsruhe, Fribourg, Stutgard, Bale, etc, as French Minister for Scientific Research and Higher Education, Valerie PECRESSE advised.
(See other, related News, already sent to interested "EuroFora"s subscribers and donors, which will be also posted at the Website asap).
Last but not least :  Non-believers should meditate on the fact that all this was symbolically made in the same Strasbourg Historic Town Hall's room where even the establishement of Council of Europe was decided, 60 years back in 1949...
Polls