Home

newsitems

EU Fair Heads to EuroFora: By Culture+Innovation BRICS' India + Int. Business Hub near EU Parliament
EU Fair Heads to EuroFora: By Culture+Innovation BRICS' India + Int. Business Hub near EU Parliament
Friday, 28 August 2015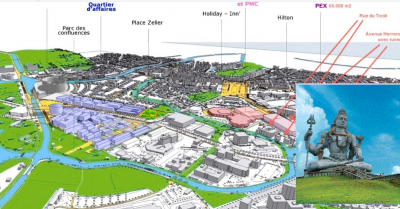 *Strasbourg/New Palace of Music and Conferences (PMC 3)/- A "3 Stages" Development of Strasbourg's reNovated Conventions/Exhibitions Centre (PMC), near an International Business area prepared in front of EU Parliament, (for whom +30.000 m2 are reserved), and close to an Annual "EuroFair" focusing more on "Innovation", which could Help evolve European Cooperation on Citizen-Friendly Innovative Products, with India's Symbol of Culture and Innovation as 2015 Guest of Honour, but also China and Russia actively present at Strasbourg's Franco-German Hub, with a traditionaly active also Italian and other Countries' presence, highlights the particular Context in which the French Minister of Economy, Emmanuel Macron, is due to inaugurate, next Friday, Strasbourg's 2015 EuroFair, as its Organizers, Strasbourg City's Head of European/International Relations and Chairwoman of "Strasbourg-Events" Monitoring Board, Nawel Rafik-Elmrini, and the President of "Strasbourg-Events", from "GL-Events" Company, Jean-Eudes Rabut, as well as its New Director, Marc Wengen, and "European Lepine Prize" for Innovation's long-time President Gerard Dorey, told "EuroFora", in reply to our Questions during a Press Conference, as well by more relevant Statements that they gave us later-on this same Day, (See Infra).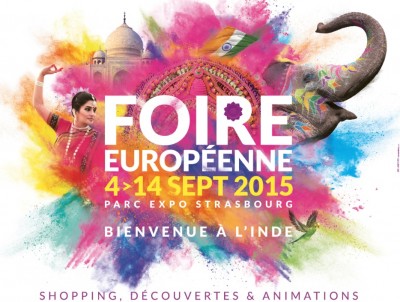 + Significant of the Manifold European/International Dimension of Macron's forthcoming venue in Strasbourg, is also the Fact that the move comes just before he meets German Chancelor Angie Merkel's Economic Counsilor and Italian Prime Minister Renzi, the Day After, Next Saturday at nearby Milan, on his Road towards Israel, i.e. near Egypt, where Italian ENI has recently found another Deep Sea Gas Field, close to EU Member Cyprus' EEZ, just 1 Month after EU Commission decided in Brussels to start Funding preparatory Studies for planned "Euro-MED" Strategic Pipeline, able to combine Egypt's, Israel's and Cyprus' recently emerging Energy sources all Together, via a High-Tech Transport link Directly towards EU's Franco-German Industrial core, through EU Member Greece, Italy, etc, (See MAP).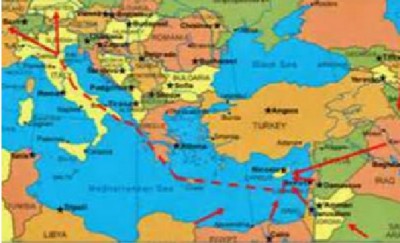 ----------------

The Euro-Fair of Strasbourg is the 2nd in Economic uRabut, later  sa, (See Infra). But it's also Unique into Bringing close to each other Economic and Innovation Actors with MEPs from all over the 28 EU Countries thanks to a coordinated Proximity of EU Parliament's Full Plenary Session of 1 Week each September, as well as Representatives from CoE's 47 Member Countries, including f.ex. Russia, etc.

______________________

    - "What will happen, in the foreseable Future, about the International Business area, as well as for PMC and the EuroFair, in front of EU Parliament ?", "EuroFora" asked the Organizers of 2015 EuroFair, who are also in charge of all "Strasbourg-Events" Mega-Conferennces/Exhibitions, (See Infra), in our 1st Question during the Press Conference that they gave earlier Today, on the occasion of the EuroFair of 2015.

    + Moreover, "India notoriously is a Symbol of both Culture and Innovation, as also the Lepine (EU) Competition, and, f.ex., by a coincidence. this week's Top News point at the 1st Airport in the World to be 100% boosted by Solar Energy, at Kerala, (India). Are there any Relevant Innovative products at "Lepine" Competition this year ? And, by the way, who will represent India" at the Official Inauguration ?, "EuroFora" also asked, in our 2nd Question, (See Further Infra).

----------------------------------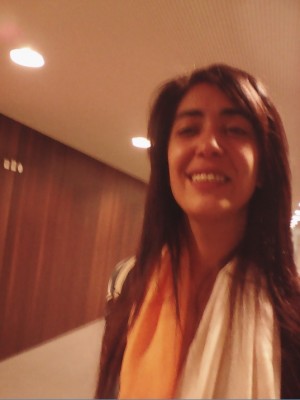 - "On your 1st Question : The on-going work for the International Buisines area is Advancing at a Normal pace, as Scheduled, and you probably know, already, that  (French) Economy Minister Macron, who will Inaugurate the 2015 EuroFair Next Week, will also Sign", at this occasion, "a Protocol on the 1st Stage of that Operation. So that EuroFair, which will stay close to this same area, and the International Business Hub project, are, in fact, both Helpful to each other, in real practice...", she pointed out smiling.

    + "Moreover, as I know that you are regularly interested to the European Institutions, it's also interesting to note that it has been decided for a part of the surrounding area to be Saveguarded for a possible Future Extension of the European Institutions' (EU Parliament and/or CoE) buildings", Strasbourg's European/International Relations' Head confirmed in reply to "EuroFora"s Question.

     - As for "India"'s presence in Strasbourg's EuroFair  as "Guest of Honour" in 2015, the move comes in the Wider Context of long preparations which had already Started as early as "since 2010", in Cooperation between French and Indian Cities, such as Strasbourg and Udaipur, at the World-Famous Rajasthan State, particularly in order to Help French and Indian Businesses to exchange, f.ex.  by Simplifying Visa Federated Procedures in practice, etc., and is a "prelude to the Cultural Year of India in all France on 2016", while New Delhi Government's Representative, here, Next Week, "will be the (New) Indian Ambassador to France", Dr Mohan Kumar, (who, by a Coincidence, has been Born at Kerala - Comp. Surpa - i.e. at the former "Pondichery" Region, Historicaly linked with France), a Geneva-experienced Diplomat and Paris' Sciences Po PHD, i.e. with a Multilateral relations' background, which could also fit well in Strasbourg or Brussels, etc., and a familiarity with International Economic relations such as Global Trade (GATT), etc., corresponding to "EuroFair"s profile as well as French Economy MInister Macron's forthcoming venue, (Comp. Supra).

--------------------------------------

    + + "In fact", the Parallel New Developments on the International Business area, the Euro-Fair, and the reNovated/Extended PMC (CEC : Comp. Infra), "are parts of an overall Project unfolding in 3 Stages :" added later-on,  Strasbourg City's Head of European/International Relations, in subsequent Statements given to "EuroFora".

    - " At First, the Re-Structuring and the ReNovation of the Palace of Congress (transformed into a much Bigger and even more Flexible "Conventions and Exhibitions' Center"), "in order to make of it a New Centre for International Conventions, able to serve also a (European/International) Business area", "at a 2nd Stage, inside anOther Structure, comes the Business area, that will be named "Wacken - Europe", "with Spaces (sdestinated) for Offices and Residences, as well as for the Development (probable Future Extension) of the European Institutions", (i.e. EU Parliament and/or CoE, ECHR, etc).
-----------------------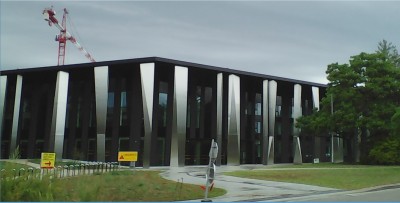 - In this regard, "the PMC (CEC), which has already Started to be partialy Used, will be Fully Completed until Next Summer, on June 2016", she anounced, while, in Parallel, "the 1st Part of the Works for the International Business area have just Started" recently. The Aim is to "Mix" "Offices with Residences and even various Commercial outlets of "proximity", particularly for Everyday Life, in order to create a "Vibrant" District there", and "avoid" the frequent Phenomenon of "Vacuum" in most Big Buildings areas exclusively reserved  for Offices, as f.ex. in New York and/or Brussels, Paris' "Defense" quarter, etc., whenever those Offices are Closed (f.ex. during Week-Ends, Holidays, and/or other not fully working periods). she warned.

    + Moerover, "an area of about 30.000 m2 has been reserved there, (i.e. at the "Wacken" Quarter, facing EU Parliament's Tower), for a Future Extension of the European Parliament", Strasbourg City's Head of European/Internationall relations ensured "EuroFora".

    - "Finally , at a 3rd Stage, it's Strasbourg's "Parc-Expo" (Exhibitions' area), which should be slightly re- located near the Tramway lines, and closer to Down-Town", so that the European Institutions can have much more Space in the foreseable Future, Chairwoman Rafik-Elmrini Concluded in her subequent Statements to "EuroFora".

--------------------------------------------------------------------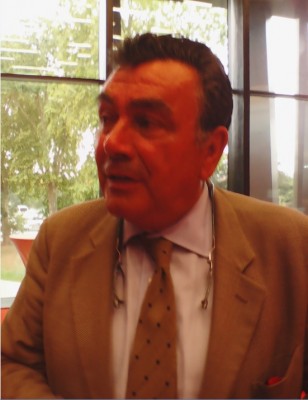 + Meanwhile, EU/COE/International Visitors in Strasbourg will soon have much More and Better Infrastructures at their disposal for various kinds of Collective Events, with a Flexibility including both Small and Medium, as well as Giant, Mega-Conferences, Symposia and/or Exhibiions/Fairs, at "Brand New" Buildings, which have already Started to be Added in an Ambitious Extension and Full ReNovation of the already busy and well known "Palace for Music and Conferences" (alias "PMC"), whose Final New Version is scheduled to Open officially just before Nexr Year's Spring, "on March 2016", as the President of the Managing "Strasbourg-Events" Mixed Economy body (in charge for all kinds of Collective Events in Strasbourg, including the EuroFair), Jean-Yves Rabut, told later "EuroFora".

    - President Rabut, who kindly invited the Journalists participating at Today's Press Conference, including "EuroFora",  to visit in particular the 100% New Annex "PMC 3", stressed mainly that the most Important New Development in Practice was that, from now on, Strasbourg would have "an efficient Tool able to Welcome even Very BIG Congress" European/Internationa gatherings, "Together with Sufficient Room for Big Exhibitions, which could accompany such Conferences", as he observed, obviously pointing particularly at a Superb, Three Thousand (3.000) Square Meters-wide Big Room located at the Ground Floor of MPC 3, with Various Possibilities for Flexible Changes inside that Huge overall space, (f.ex. by Moving Internal "Walls" at Differend Positions each time, so that the Big Room could be f.ex. Divided into 2 Equal Parts, or even at 1 Third facing 2 Thirds (1/3 + 2/3), etc, as "EuroFora" witnessed during the organized visit on the spot.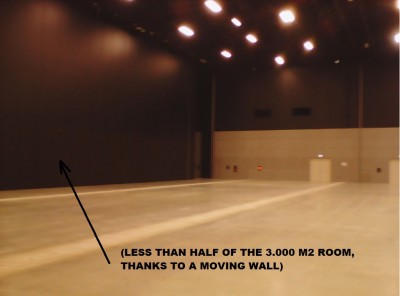 + In Addition, that Huge Central Room, (over which are located many Other, Small or Medium Offices/Meetings' places, as well as a quite Big "Red Room", where Today's Press Conference took place, at the 1st Floor), is artfully surrounded by a beautiful, very Wide "Corridors" Space, for Supplementary Exhibitions, etc., ("since Conventions are usualy Accompagnied also by various Exhibitions", as Experienced President Rabut observed), as well as by a very Practical Outdoors'  fully Covered area, extending all around the entire "Old" but ReNovated and New PMC Buildings, composed by many Modern Giant Columns, able to Protect Many People from any Rain, Snow or Heatwave, etc, and giving an Open Air View at the adjacent Parc's High Trees, as well as at the Nearby Hilton Hotel, etc., which has become the New Architectural Symbol of Strasbourg's reNovated "Palace of Music and Congresses", now logically renamed as "Convention and Exhibition Centre", (Comp. relevant Photos).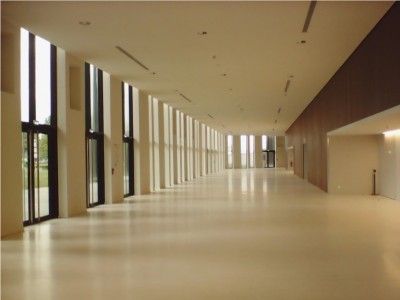 Already, several Big European/PanEuropean/International Conferences, f.ex. on Topical "Scientfic Issues", "are scheduled for 2016" at the fully ReNovated and Enlarged Strasbourg's Convention/Exhibition Centre (SCEC), as "EuroFora" heard from the City's Head of European/International Relations, and "Strasbourg-Events"' Monitoring Board Chairwoman, Nawel Rafik-Elmrini, even if it's too early yet in order to publish more details, at least for the time being.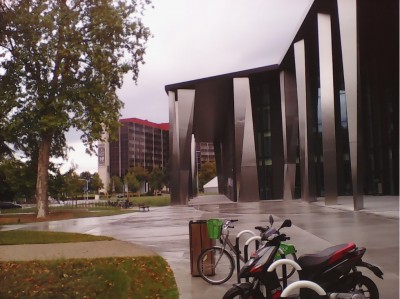 The City of Strasbourg intends to keep "a Majority" of Shares in the Capital of a New Mixed Economy Corporation  (SEM in French), called "Strasbourg - Events", which is bringing Together both Public and Private Funds, as well as "GL-Events" Business' "International Know How and Network", resulting mainly from its "Global Presence" at several Key Countries accross the World, as Chairwoman Rafik-Elmrini pointed out to "EuroFora".

----------------------------------------------------------------------------------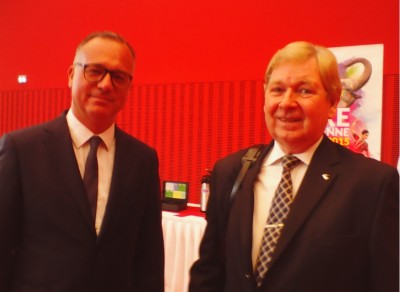 ++   Earlier Today, Replying to the 2nd Question raised by "EuroFora" during the Press Conference, (Comp. Supra), the experienced President Gerard Dorey of the "Lepine" Competition, which will celebrate this Year (2015) in Strasbourg the 15th Anniverasry of its "European Award",  regretted the fact that, due to a recent "Retriction of Government Subsidies for Solar Energy", added to a Strong "Competition mainly from China", particularly as far as it concerns "Solar Panels" and their Prices, exceptionaly, this year there wasn't any Solar Energy-related innovation, even if this didn't pre-judge the Future, since this situation could change, as he optimistcally observed.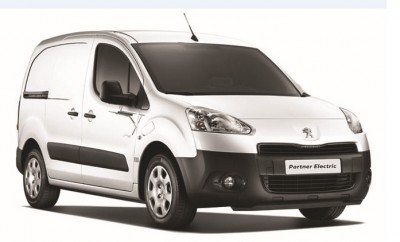 - However, Dorey pointed at a growing "Franco-German cooperation", (Starting by Participants from neraby Offenburg, where Finance Minister Scheuble's Family Home is located), in  this new Version of "Lepine Competition" which includes not only Ecology-Friendly "Recycling" of various Materials, even of "Car Tyres", etc., but, also offers an  astonishingly great Number of various Cars powered "100%" by pure Electric Energy,  (from a Popular German "Volkswagen" with an Autonomy of 100 km, or a prestigious French "Peugeot - Citroen" with an Autonomy of 120 Km, up to a superb German "Mercedes" Autonomous for 200 Km, obviously with Differend Prices...),  as well as many Other small but "Smart" City Cars usable "WithOut Licence" and even by Young Kids "since (just) 14 y.o."...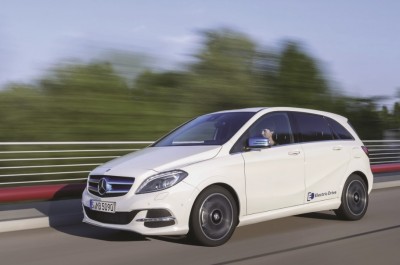 The move naturally extends also to Electric Bikes, (particularly useful in order to Climb up to the French and/or German Mountains surrounding Strasbourg), as, f.ex. in a High-Tech "Plug and Play" System with simplified Refueling in Electricity, (which can serve also for E-Cars), Security, Handling, etc, equiped also with Internet Connexions allowing for remote Computers to know in advance where, how many, in what shape, and by whom have been rended the available E-Bikes...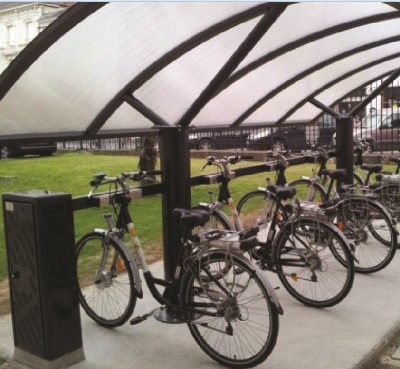 -----------------------------------
    - President Doray told later "EuroFora" that he "would like to boost Franco-German Cooperation" in the foreseable Future  of "Lepine Competition" for Innovative Products, as well as to, more widely, benefit from Strasbourg Future Bigger Region's TransBorder relations with Switzerland, 2 German Länders, Luxembourg and Belgium, from Jan. 2016, on order to Help Develop various kinds of practical "Cooperations" around "Innovation", particularly around the "European Lepine Prize" :  - "It's not for nothing that we come at a European Capital City, as Strfasbourg, instead of anywhere else at a Provincial area", as he told us smiling : - It's precisely because we would like to Help also Develop European  Cooperations, particularly between Small and Medium Enterprises, around Innovations, f.ex. in Digital Inventions, in view of an International Context, as he pointed out.
---------------------------------------

    + Meanwhile, India's "BRICS" Dimension is symbolicaly completed with an Extensive Participation of a "Chinese Delegation" bringing a lot of useful, Everyday Life Innovations, going, f.ex., from Help into Cooking Meals without Burning them, until various Devices Helping to "Purify" the Air to Breath and/or add Oxygen, Filter the Water to Drink, etc., as well as a more pronounced presence of Russia, this year, including with a spectacular "Super Panoramic" Digital Camera structured like a round Ball (See Photo), and a System for the Security of Digital Data, E-Signatures, etc., at the Internet, proposed by the State National Research University of Bolgorod at this "After Snowden" era, up to a ... "Space Missions' Simulator" using "Virtual Reality" in order to Train Astronauts on how to Land on other Planets, use Remote-Control Vehicles, and deal with the various Meteorologic and Surface Conditions at the Ground in view of Space Exploration projects...

    ++ Last, but not least, the "Wired World" recently introduced component on Modern Digital Inventions, has now become "a must" in all "Lepine Competition" events, observed President Dorey, evoking a Fresh series of Innovative productsn, such as that of "Goya Phone" : a Mobile equiped with an Original Software which Helps Organize all Contacts, Notes, Data, Projects, Graphics, etc. particularly for Commercial Agents, (crafted at nearby German City of Offennburg) ; a "Smart" Wallet able to Protect SIM, Bank and other Electronic Cards from potentialy intrusive Outside Electro-Magnetic Waves ; a too good to be true :  "Garderer -Robot" whose Young Creator claims that it can Digg in the Soil and Plant Flowers or Vegetables, etc ; a GPS - Guided Bicycle ; a Music Guitar Playing "Teacher" Computer Software ; a "3D" Robot able to take Measurements and fabricate "Tailor-made" slippers adjusted to each person's feet, etc.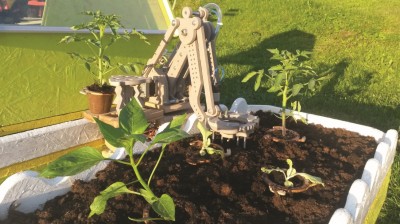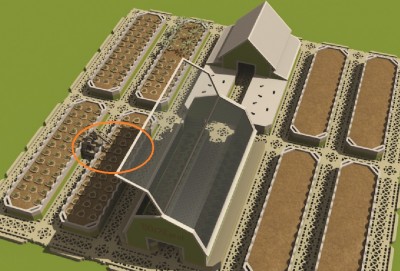 ----------------------------------------
    Indian Experts are notoriously Active on Digital Society Issues, including Cyber Law, Citizens' Protection and Fight against growing CyberCrime Attacks, as attests, inter alia, also, f.ex. the interesting series of Annual "International Conferences" organized at New Delhi by Supreme Court Advocate and Legal Expert, early participant at CoE's PanEuropean/Global CyberCrime/Democracy Fora in Strasbourg, Pavan Duggal, who has recently invited "EuroFora"s co-Founder to "Address" at one of those Global Gatherings, with various Partipants (such as Government Officials, Law Enforcement Agencies,  Business Representatives, Service Providersn, International Organisations'  Delegates, Information Technology and/or Legal Experts,  International Press,  Original/Leading Thinkers, etc) from many Countries accross the World, including the Indian Diaspora,  on "CyberLaw, CyberCrime and CyberSezcurity" that he scheduled last year (2014) and this year (2015) on November, (unfortunately a very Busy Month for all those obliged to follow EU/CoE's Agendas)...

    Nevertheless, the active Presence in Strasbourg's 2015 Euro-Fair, of at least an Interesting part of the Huge Indian Culture, as well as various Modern Products, may Help "Bridge" the Distance, (mutatis-mutandis as, already, Ancient Greek Macedonian Young King Alexander the Great, followed later-on by Venician Marco Polo from Italy, etc, had done in a Famous Historic Past) : Pedagogically Starting by a Brief .. Introduction to Indian Songs and Dances, by a Sympathetic Lady, Founder (together with her Husband), of a Cultural Association in Strasbourg, who stressed that "in India, most Classical Music and Dance point at Sacred" Horizons, (as, f.ex., a Song accompanied by 2 Dancers wishing for "God Shiva's support", f.ex., during the forthcoming 2015 EuroFair...), Strasbourg's Indian move will extend, from Next Week, during 10 Days, between 4 and 14 September, (i.e. EU Parliament's full Plenary Session's time included, as usual), mainly into 2 Exhibitions : the most Important one, about the "India of Maharajas", (i.e. the History of the 1,3 Billions Population -strong Country's Kings, from the Ancient beginnings up to 1947's Independence, when the regime became a Republic), and another one, specialy focused on the Biggest Federated State inside nowadays India : that of the North-Western "Rajasthan", (Comp. Supra), (whose Ancestral Language and Script, that of the "Indus Valley Civilisation", was found to be very Close to the .. Phoenician Alphabet, from which notoriously emerged the Internationaly spread Greek Alphabet and Language, the "French" or "English"  Lingua Franca of Ancient Civilisations, whose Numbers, f.ex. sound strikingly Similar to that "Sanscritic" Hypothesis for the "Indu Valley Civilisation" established by Indian Scientist Rao). All this is accompanied also by Modern Indian Food recipes, (notoriously Tasty, as all those who have Dined at any Good Indian Restaurant .. in London, know perfectly well - including "EuroFora"s co-Founder, both since his Childhood, up to the latest British EU Presidency of 2005),  and the Musical Dance Group called "Dhoad", famous for having performed, inter alia, also before the Indian and French Presidents, and even the UK's Queen Elisabeth (who is also Head of the Brittish "Commonwealth", from London to Delhi, Sudney and Toronto, etc), at her Jubileum,  as the New Director of "Strasbourg-Events", Marc Wenger, observed, among various other "New" events at the EuroFair of 2015.

    However, last but not least : The recent Fast developments of Solidarity between "BRICS" Member Countries, (India, Russia, China, South Africa and Brazil), probably incited the well known Mobile Phone Chinese Company "Xiaomi", this same Summer 2015, to anounce that its Astonishing Brand New "Redmi Note 2 Prime" Smartphones, (equiped with an octaCore Processor up to 2,2 Mhz fast, Dual Sim, 2 Giga RAM + 32 Giga ROM extensible, and a Camera of 13 Mega Pixels at the rear, as well as a Battery of 3060, Screen 5,5" etc., reportedly just for ...110 or 140  €, according to the amount of Memory, as advised by the Producing Company, i.e. a Global Record in Quality per Price !), beyond China itself, would be .. reserved only for Exports to India, (some speculated also for Brazil), at least at the Beginning...

    So that, as things stand Now, obviously, Europe has to Choose between only 2 Options, for the Time being : - If things don't change fast enough, either our Indian Friends would better be as Kind as to ... Bring some "Xiaomi Redmi Note 2" SmartPhones with them, at Strasbourg's EuroFair from Next Week, (that would be Fairly Good in real Practice), or, Otherwise, "Lepine Competition"'s President Dorey (Comp. Supra), has the Duty to Urgently prepare, for the Next, 2016, "European Award", at Next Year's Strsbourg's EuroFair, to do everything possible, or impossible, in order to be Ready to Bring to Strasbourg's Next EuroFair a Brand New, really European SmartPhone, which should naturaly be Better (or at least Equal) to that of "Xiaomi", in order to prove, in real Practice, that Europe can still "Innovate" seriously in Tools necessary to EU Citizens' EveryDay Lives, and wash EU's hands from the recent scandalous (for every real pro-European,) phenomenon, for the Last EU Country which used to produce Good SmartPhones (and had even Pioneered, Worldwide, in the Initial Creation of the First Mobile Phones in the World, since early 1990ies !), that of Finland's "Nokia", to be sold to the American "MicroSoft" !

    Never mind if such an obviously much needed, real European SmartPhone, might, eventually, be built Together with the Cooperation of China, Russia, India, or Japan, USA, etc, or many among them. What is most Important (and Urgent) is, at First, to Start Existing, with at least a substantial European Innovation component. (F.ex., another Chinese Company, "Siswoo", has just anounced that it will Unveil, at the Same Day of the Inauguration of Strasbourg's 2015 EuroFair, from September 4, at Berlin's IFA Electronic International Fair, even a ..." Dual Screen" (i.e. at Both Sides of the Phone !!) brand new SmartPhone, explicitly following the example of a Pioneer Russian Company, (with Offices also at nearby Frankfurt), which was initialy the First in the World to invent a  SmartPhone with 2 Screens, (able also to work even with only a  small bit of Electricity, in case of need), already a few Years ago. Where is EU Modern Industry and "Innovation", in such a Vital Area of Fast Growing Economic Importance, Power and Prestige ?....

     - "Impossible is Not French", Dear President Doray ! And, meanwhile, for our Indian Friends, let .. "Godf Shiva" really enlighten them at the forthcoming 2015 EuroFair, (Comp. Supra), ....


(../..)

------------------------------------

***

(NDLR : Fast Translation from the Original in French. + "DraftNews", as already send to "EuroFora"s Subscribers/Donors, earlier. A more accurate, full Final Version, might be published asap).

***

BRIEF NEWS
00:00 - 19.06.2020

00:00 - 18.05.2020

00:00 - 20.04.2020

00:00 - 02.02.2020

00:00 - 09.12.2019

00:00 - 27.11.2019

00:00 - 16.11.2019

00:00 - 28.10.2019

00:00 - 08.05.2019
Statistics
Visitors: 38568968
Archive
Login Form
Other Menu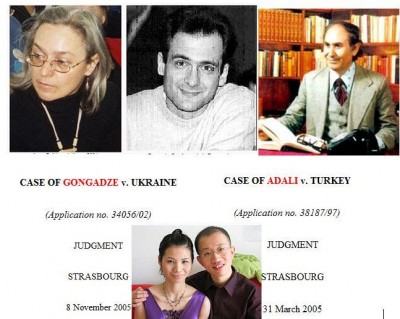 Hu Jia's prize brings SAKHAROV's wife to "EuroFora" on murders of Journalists Politkofskaya, Gongadze and Adali :
- Elena Bonner : "All Journalists' murders must be fully investigated", without Double Standards.                                                                                    

During a special Mega-Event to celebrate 20 Years of SAKHAROV Prize for "Freedom of Thought", attributed in 2008 by EU Parliament to jailed Chinese Cyber-Dissident Hu JIA, the move was reinforced by strongly criticizing the persisting impunity in three cases of Journalists' Murders, such as POLITKOVSKAYA in Russia, GONGADZE in Ukraine, and ADALI in Turkish-occupied part of Cyprus.

Any bureaucratic doubt about whether Cyber-dissidents like Hu JIA might have, or not, a right to be protected as all Journalists must be, particularly when they take risks to search, find and publish original and critical News on issues of general interest to the society, could not resist to the emotion provoked by the message of his Wife, Zeng JINYAN spectacularly transmitted at a big screen in EU Parliament's hemicycle :

- "The most important and most interesting thing he did was to ... say the Truth :.. to write about the phenomena he observed... He never stopped Publishing.. on websites, so that the Public could learn about the reality .. and understand it.  In my view, this has been his greatest contribution", stressed the young wife of the jailed man, eager to cite also the cases of other critical journalists who faced various kinds of "harassment".

 - "Welcoming all those who have suffered for defending Human Rights", EU Parliament's President, German MEP Hans Gert POETTERING, who had invited to Strasbourg all former Sakharov prize-winners from various Countries throughout the World, said that "China needs Europe, and Europe needs China : A great nation" with which "we want to have a good relationship", "association and ..friendship". "But we are never going to stop our fight for Human Rights, and No Government can expect this from us".

    - "It's impossible  to achieve goals of Peace, if Human Rights are left out. In fact, Peace and Human Rights are intrinsequaly linked", added POETTERING.

    It's in this spirit that MEPs adopted, on Thursday, a Resolution denouncing that "the criminal
investigation and trial following the murder of (a) Journalist ...raises serious concerns with regard to transparency and respect for the rule of law", when a "brutal killing has not yet been fully investigated and solved in a satisfactory way".

    The text refered to dissident Journalist "Anna POLITOVSKAYA", a critic of Tchechen conflict, killed some years ago in Moscow, where Russian Authorities have found, arrested and are currently judging two executants, while also searching to arrest also a 3rd one, allegedly escaped in Belgium. But they have not yet found the instigators.
     Similar texts were adopted recently also on dissident Ukranian Journalist Georgiy GONGADZE's murder, for which Ukranian Authorities have at least found, arrested and condemned 2 executants to 12 and 13 Years of jail, but not yet the instigators. For that purpose, they recently accepted an International Experts team to participate to the investigations.     
But, it's only for the Murder of dissident Turkish Cypriot Journalist ADALI, in the occupied territories of Cyprus, that Turkey has NOT yet found ANYONE responsible, and even claimed recently inside CoE that it would be "impossible" to do so !    
These astonishing differences exist despite the fact that ECHR condemned alike Ukraine and Turkey with 2 Judgements on the same year : 2005, for the murders of  Journalists GONGADZE and ADALI, strong critics of Corruption in Ukraine, and of Ankara's policies on mass-influx of Turkish Settlers in the Occupied Territories of Cyprus, respectively.    
Regarless of that, CoE's Committee of Ministers, who is entrusted with the duty to supervise execution of ECHR's judgements, has just asked Ukraine's Government to reply to further questions on Gongadze's murder before March 2009, while Turkey, curiously, got a longer postponement for answering questions on Adali's murder, until June...   
A comparison of these cases, raises serious questions about Double Standards :
------------------------
On TRANSPARENCY :
--------------------------
    On Gongadze's murder, CoE's body speaks even about the participation of
"an INTERNATIONAL group of Experts" in the Investigation, (f.ex. of "Tape Recordings"), accepted by Ukraine.
    On the contrary, on Adali's murder, CoE is obliged to repeatedly ask (for a 2nd
time) Turkey whether, at least, it informed the victims' Family, or not...
------------------------------
- On EFFICIENCY :
-----------------------
On Gongadze's murder, CoE formally "recalls that the Committee (of Ministers) ..URGED the Ukranian authorities.. to TAKE ALL NECESSARY INVESTIGATIVE STEPS TO ACHIEVE CONCRETE and VISIBLE RESULTS in the INVESTIGATION, aimed at the Identification of the INSTIGATORS and Organisers of the Murder", and "STRONGLY INVITED the Ukranian Authorities to provide information on the PROGRESS IN THE INVESTIGATION", before MARCH 2009.

But, on Adali's murder, on the contrary, CoE's body merely .. "took note" of the "arguments presented by" Cyprus, which denounce the absence of any proof of new "investigation" by Turkey. Following Turkey's own suggestion (!), it simply "noted" that there is "no limitation period" for "any new element" to "lead potentialy (sic !) to a Re-Opening of the Investigation". Without saying who might find any such "new" fact, since Turkey stoped searching... It also POSTPONED the issue until .. JUNE  !
-----------------------
 - On the PUNISHMENT OF THOSE RESPONSIBLE :
----------------------
 -  On Gongadze's murder case, Ukranian Authorities already arrested and condemned, at least 2 suspects, to 12 and 13 Years of jail. And on Politkovskaya's murder at least 2 suspects are judged, and a 3rd one "wanted".

On the contrary, on Adali's murder case, the Turkish authorities simply claim that "it had not been possible to obtain new .. information .. on the basis of which criminal charges could be brought against ANY person" !...

Moreover,  a LETTER sent by Turkey ...2 Years after CoE's 2006 call to re-investigate anew Adali's murder case, is totally EMPTY of Facts ! As Cypus' Delegation denounced earlier, Turkey's Letter ONLY CLAIMS that a "New Investigation" was made without any result, but does NOT even cite ANY FACT to prove it :

F.ex.,on the crucial issue of the "MOTIVATIONS" behind Adali's murder, noted by ECHR, Turkey MERELY CLAIMS that "all allegations  were investigated; without result", but OMITS ANY FACT TO PROVE IT !..(It doesn't even remind which were these "allegations").. .

+ On ECHR's astonishment that the Turkish Occupation regime didn't produce any "BALLISTIC REPORT" on the Shots which murdered Adali, Turkey again repeats, 12 years later, that, still, even until now, "it  was not possible to obtain the BalisticReport"...

- As for the astonishing absence of key-WITNESSES' Testimonies, denounced by ECHR, Turkey agains repeats various pretexts avoiding to reveal anything, (Fex. that a person "left" the Occupied Territories  "on 2002", or that another witness was heard, but without revealing nothing of what he said, etc).

Turkey obviously "FAILS TO MEET THE CRITICISM made BY THE COURT" for lack of any efficient Investigation in Adali's case, concluded Cyprus' Government.
---------------------------------------------
Replying to our Question which COMPARED these 3 outstanding cases of "JOURNALISTS MURDERS", Adali, Gongadze and Politkovskaya, in order to avoid "Double Standards" by asking from Ukraine and Russia more than what is asked EU candidate Turkey, many European personalities were critical /

They criticised Ankara's recent claim at the CoE to stop investigating, because it would be "impossible to find anyone" responsible for the 5 bullet shots which killed Kutlu ADALI in front of his Family Home, contrary to the other two Journalists' murders, where Ukraine and Russia at least arrested the executants, searching now for the instigators :
----------------------------------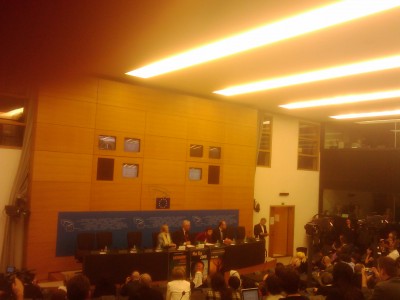 - "Where was that ? In Turkish Occupied Cyprus ? WITHOUT ANY DOUBT : Any murder of Journalist should be investigated in full ! All these Murders must be investigated !", replied the famous SAKHAROV's wife, Elena BONNER to our question on Adali's case, compared to Gongadze and Politofskaya.

    Elena Bonner spoke us EXCLUSIVELY shortly after being honored by the President
of EU Parliament on the occasion of 20 Years of her husband's SAKHAROV Prize.

    A strong personality, Sakharov's wife even had to struggle against an anonymous EU staffer who, astonishingly, tried to stop her speaking when h heard our question on "Turkey" (!) : - "Please, let me translate, she continues
speaking, don't stop us !", had to cry Sakharov's daughter, (a Journalist
herself), who was translating her mothers' reply, (obliged to speak louder to
make her voice heard despite the harassment).. (= + Audio Proof !)

    Earlier, Elena Bonner also fustigated "Double Standards" at another case, on
Western countries' attitude vis a vis Kosovo and the Kurds : -F.ex. "You have
recognized a few 400.000 Kosovars as an "independent" country, but you still
deny that to 30 millions of Kurds in Turkey !", she denounced.
-----------------------------
    - "This (ADALI's murder) is an issue which should be pursued by the Committee
for Human Rights. That's why we have one, and it's its duty to examine cases of
Journalists' murders as the one you referred to. You should bring the case in
front of that Committee", suggested in reply to our question on Adali, EU
Parliament's President, German MEP Hans Gert POETTERING.

    - "It's impossible  to achieve goals of PEACE, if HUMAN RIGHTS are left out :
in fact, Peace and Human Rights are intrinsequaly linked", added POETTERING.
--------------------------------------
    + "For us (European/International Federation of Journalists) it's clear :
Whenever a Journalist is Murdered, the Investigation should continue until
those Responsible are found !", replied earlier to another question on ADALI
EFJ/IFJ's Secretary General, Aidan WHITE.

    Speaking as a matter of General Principle, White asked us for "concrete data"
on the execution of ECHR's judgement on Adali case, in order to "look at it in
depth" and "make a formal statement", in comparison with the other Murdered
Journalist case, also pending at CoE's  Ministers for completing its execution,
on Ukranian Gongadze.
----------------------------------------------------
     From EU Rapporteur on Human Rights, vice-President of EU Parliament Liberties' Committee, MEP Giusto CATANIA, we were told that, since there is an ECHR judgement in both Adali and Gongadge's cases, "Turkey must naturally execute the judgement and make a full and efficient investigation, until those responsible for the Journalist's murder are found and punished".

    Even if "we (Catania's "EuroLeft" Group) support Turkey's EU perspectives, this does not mean that Ankara should not behave properly. On the contrary, it means that they have to meet tough conditions, particularly on Human Rights", was added on the occasion of Adali's murder case.

    Moreover, "since you raise the issue of Mr. Adali's muder as a part of a Series of Journalist's murders, including fex. Gongadze, Politkovskaya, ao., tthen we (EU) could also act together with CoE's Commissioner on Human Rights, Thomas HAMMARBERG, it was suggested.

    - "We (EU) must step up efforts against the problem of IMPUNITY : Real Peace cannot exist without Justice",  stressed also this week at EU Parliament in Strasbourg, French Minister on Human Rights, Mrs Rama YADE.
------------------------
                     

Polls