Home

newsitems

ECHR: Time Deadlines may Violate Human Rights by not examining particular circumstances
ECHR: Time Deadlines may Violate Human Rights by not examining particular circumstances
Tuesday, 30 October 2018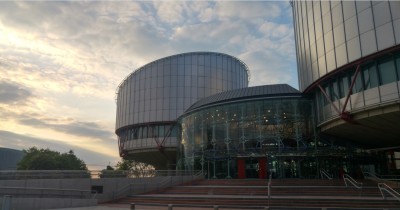 *Strasbourg/Angelo Marcopolo/- Forcing strict and absolute Time Deadlines may Violate Human Rights, if it doesn't take into account the Particular Circumstances of each affair, where the cause of a Delay could be a very Serious Issue, judged, in substance, ECHR in a Ruling published Today, on a case which might be linked even with possible, Long-Time Attempts to Steal Oil from NATO's installations in Turkey, (See Facts Infra : "Kursun").

-----------------

The Applicant was an Owner of a Property used as Industrial Park, located near to a Private Oil Refinery ("Tupras"), as well as to some Oil Storage and Supply facilities, run by the Ministry of Defence, for the Turkish NATO Pipeline system ("ANT").

A Big Explosion (equivalent to an Earthquake with Magnitude of 9 on Richter scale !) at those Neighbouring Areas, and ensuing Fire, Killed 2 Persons and Injured Many others, while also Damaging nearby Properties.

Several Commissions were established in order to determine the Cause of that Explosion, and the Damage caused by it.

Contrary to Initial estimations pointing at the Private Refinery, subsequent analysis found that the Cause was related to the NATO Pipeline system in Turkey, because of a large and long Leakage, mainly of Oil, (given the Fact that Both the precise Product leaked ["Gasoline"], and its Location in the UnderGround, etc., concerned the "ANT" system of Turkish NATO Pipelines, under which, a very Old Leak appeared Continuing during Decades, in a Network established since 1960/1970+)...

Curiously, such a "Ping-Pong" on the Question : -"Who was Responsible ?", persisted also longer in Turkey, and, moreover, a Decision to "Clean" up that Dangerous Leak, wasN't implemented, not even 12 Years After that Deadly Explosion (2005-2017) !

>>> Later-on, a Team of Experts reportedly Found that Leaks might result from "Breaches" of Pipelines or other equipments "by Malicious individuals, for the purpose of Theft" (sic). Indeed, that Leak "involved a Highly Valuable Economic Commodity"...

=> Therefore, Turkish "Institutions" could "Not be expected to UnCover such Incidents, by their own efforts alone", and it's "highly ImProbable that Institutions would Not take Any Action to Stop such a Leak", ECHR noted.

* In other words, to put it in a nutshell, Thieves may have been Stealing NATO's Oil, under its installations in Turkey, during Decades, with Complicities from Turkish Authorities !

Perhaps that's a reason for which, Turkey's Cour de Cassation, curiously Claimed, afterwads, in this affair, that "it was Not Necessary to have the TortFeasor established with Certainty", but, on the Contrary, "a Guess" on his "Identity", within the bounds of a "Possibility", was "Sufficient to Bring an Action" via the Prosecutor, (etc), so that a Proprietor's  Application, which aWaited for such matters to be Clarified, should be Rejected as Out of Time, ECHR's Judgement points out.

Indeed, that private Owner prefered to Wait until such thorny Matters (as Cause and Damages : Comp. Supra) are further Clarified, with the Result, for his Application, to Delay More than a Year of "Time Limit" in such  cases. Thereby, it gave a Legal Pretext, for Turkish Courts, to Reject it...

>>> But, on the Contrary, ECHR's Judgement, published Today, points at the Need of an "Exact and Certain Information" about the "Identity of the TortFeasor", and Not "mere Suspicions and Guesses", in order to "Trigger" the Time-Limit for an Application to the Courts.

- In this regard, "the Applicant Complained that he had been Denied a Fair Trial, on account of the Dismissal of his Compensation Claim, as being Out of Time", ECHR observed. Indeed, "although Time-Limits are in principle legitimate procedural limitations on access to a court, their interpretation in Disregard of relevant Practical Circumstances, may result in Violations" of Human Rights, ECHR confirmed.
F.ex., in this case, "having regard to the nature of the Explosion, the Uncertainty of the Cause of the damage, the Complexity of the matter, as well as the Various Reports on the issue, the Court finds it Difficult to follow" the Turkish Courts, which "required" from the Applicant "to Institute Proceedings at a Moment when he could Not, realistically, have Sufficient Knowledge of the Cause of the Damage, or the Identity of those Responsible" ; I.e. something "very Formalistic", bearing in mind "particularly the possible Practical and Financial Implications, of such a Requirement, for the applicant".

>>> "Furthermore, the Court notes that the Appliqant Raised pertinent Questions, that Called for a Response", the Judgement stresses. (F.ex. about the still Remaining Risk for even More Explosions, since that Leakage had Not yet been Cleaned up : Comp. Supra ; and on the Identity of those Responsible for that Deadly Explosion, etc). Indeed, "his Attempts to Clarify those Important Matters, ...went to the very Core of his Right of Access to Court", and, in Consequence, "canNot be used Against him, in assessing ... the Time-LImit", ECHR found.

=> Thus, EuroJudges concluded that "there has been a Violation of the Applicant's Right of Access to a Court, under article 6§1 of the (PanEuropean) Convention (on Human Rights)", and awarded to the Victim 2.500 € for Non-Pecunuary Damage, as well as 3.000 € for the Costs, wityOut "Speculating" about "the Outcome of Proceedings", at the National Courts, "as regards Pecuniary Damage", in addition.  

In this regard, ECHR noted, indeed, the "Deprivation of Rental Income", the "Reduced Value of Property", and the "Risk of Further Explosions", since "necessary steps had Not yet been taken to clean the Oil Leak", as the applicant had Denounced, (Comp. Supra).
(../..)


------------------------------------

Pierre Pflimlin's visionary line : Honouring the Memory of the man who wanted to build Europe on the Mountains, based on Spirit !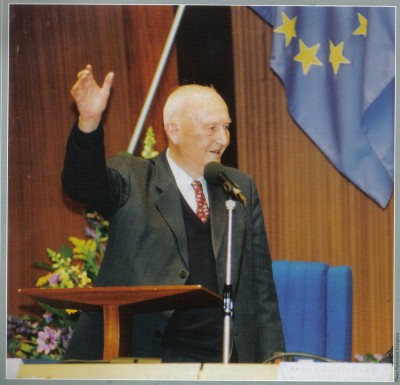 One of EuroFora's best inspirators is naturally Pierre Pflimlin :

We had a chance to personally meet the dynamic and experienced former President of both EU Parliament and CoE's Assembly, France's Prime Minister and Strasbourg's Mayor, only at his 90th anniversary, during an Historic speech at the Council of Europe, exceptionally full of people.

But his energetic figure looked more like a youngster of 19 years old, eager to win the Olympic games !..

Visionary, 2P was, from many points of view :

His daughter, Antoinette, Artist-decorator, and Senator Jung, President of a group of friends, confirmed us an Historian's revelation, that Pflimlin had initially the idea to build all European institutions (EU Parliament, Council of Europe, European Court of Human Rights, etc) at the spectacular heights of Oberhausbergen hills, with an eye-catching view of both French Vosges and German Black Forest Mountains, in the midst of a Forest : A real vision to create a brand New European Headquarters with a big ambition !
But, it seems, that "someone in Brussels" found that picture, precisely, too big for his taste, and threw a spanner on the works...
Pflimlin stroke back a Decade ago, at his Historic 1997 farewell speech :
He urged Europeans to find another, more substantial way, to lift Europe to more important Heights in Future :
- "On which basis can we imagine the birth of a great Europe ?", he asked.
"Certainly an Economic basis ! A solid market economy, meeting also the needs of social justice. A Political basis : Europe must become a strong Political Power, able to influence World's changes, naturally for Peace."
"But I believe that the essential foundation of a greater Europe should be of Spiritual nature : .... The great pacific Revolutions were Spiritual Victories" : They expressed "People's main motivation to live in a society with our Values of Liberty, Democracy, respect for Human Dignity".
"Then, the roadmap is ready : Yes, the foundation of the unity for a large Europe is the spiritual heritage, inspired by Christian Humanism and the Humanism of Renaissance, of Enlightenment, from which emerged a Civilisation focused on the Human person".
"Here is the task to be accomplished. It's very difficult".
"The Time approaches when I'll have to pass over the torchlight. God willing, this torch should enlighten the path of those who are going to build, tomorrow, the great Europe, marked by this Spirit".
(Extract from the Book "Pierre Pfilmin : Alsacian and European", 2007. Texts by Senator Louis Jung, by the long-time f. Director of Strasbourg's Newspaper DNA, Alain Howiller, and by f. EU Parliament's Press Director, Paul Collowald : See dedications, hand-written by the authors, the day the book for Pflimlin's 100th Aniversary was launched at Strasbourg's Press Club and European Parliamentary Association's headquarters, 13 April 2007).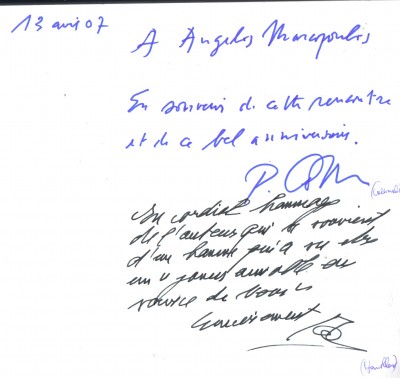 Polls