Αρχική

newsitems

CoE: Life-long Genetic AppartHeid accepted + incited by Report drafted in Strange Context ?!
CoE: Life-long Genetic AppartHeid accepted + incited by Report drafted in Strange Context ?!
Τετάρτη, 11 Οκτώβριος 2017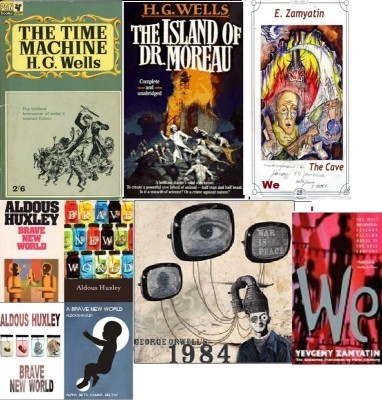 *Strasbourg/CoE/Angelo Marcopolo/- A very "Tricky" CoE Report, Debated and Voted Tomorrow, on the "Hottest" BioEthical Issue: that of "new  Genetic Technologies" that could be "used" (sic!) "in Human Beings", with notorious Risks for all Humankind in case of possible Abuse, despite some False,  superficial Appearances, contains, in fact, so Many and Big "Loopholes", even  indirect but real Attempts to ...Impose them, that, instead of "Protecting" Humanity, as it claims, on the contrary, it thrreatens to slyly Doom it !

The Time Deadline for Tabling written Amendments Ending Today (Wednesday) Afternoon, in a few Hours (17h), this Note is obliged to be Short, (and should be UpDated Later-on) :

- In fact, that Draft Asks Only to "Ban a Pregnancy with GermLine Cells (transmissible to Next Generations), or Human Embryos having undergone Intentional Genome Editing", as it says.

=> But, it curiously leaves Open any Other Genetic Manipulation, even if it might have ...Life-long Effects !

+ Moreover, Even if it might be Transmissible to Next Generations, such a Genetic Manipulation is Accepted, if Critics canNot Prouve that it is "Intentional"...

++ Going even Further, its Author Repeatedly Claims, vaguely, that "Recent Technologies ... related to Human Genome" would have big "Potential Benefits" (sic !).

However, it's also a Fact that, even More than 8 Years Later, towards the End (October) of 2017, despite many Millions $ spend, there is Not yet Any Major Medical Breakthrough to mark since the Early (March) 2009 Decision of Obama to Lift the Prohibition of Federal Funding for Projects using Genetic Manipulation of Human Embryos, (that former US President GWBUsh had OutLawed Shortly before 9/11, in the Middle of August 2001).

+Going even Beyond that, it also Asks a CoE's  "Recommendation", and/or "Legal Framework", explicitly Authorizing (i.e., in brief : Imposing) such "New Genetic Technologies"...

For the rest, that Controversial Draft speaks also about some undetermined "Public Debates", etc., before Final Decisions, (which seem to arrive Soon, given that "New [Genetic] Technologies are Developing very Rapidly", as it warns.
-----------------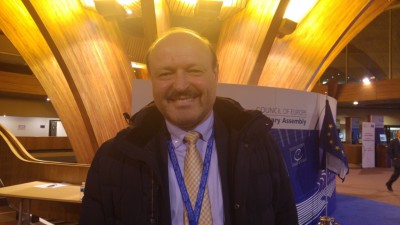 PACE's vice-President, Experienced mainstream MEP Valeriu Ghiletchi told us that the overall line due to be followed Tomorrow by 5 critical Amendments due to be tabled asap, would be, mainly, to "Defend the (CoE's 1998) Oviedo Treaty" on BioEthics.

But, when it had been Drafted, back on 1997 at the CoE in Strasbourg, "Eurofora'"s co-Founder remembers well that the 2 German Experts participating in that huge Collective endeavour, had, astonishingly, Left that Meeting Shouting, and run to Alert the Journalists working in the CoE that the adopted Text for that particular version of the BioEthical Convention had Big Loopholes on Dangerous Issues, (f.ex. Human Embryo,  well Informed Acceptance, etc.) and should be Rejected. That's why Germany,, and some Other Countries had Refused to sign then...

As for the MEP who Drafted that Nowadays Report,  Petra de Sutter, a Socialist from Belgium, she has become Notorious for provoking, Earlier, a Strong Popular and MEPs' Protest against a Previous Report she had Drafted, also alone, on anOther BioEthical Issue (including "Gender", etc), resulting in a Referal Back to Committee and afterwards in Strong Amendments.

But, this Time, such an even much More Important BioEthical Issue was, apparently, treated rather Superficially, behind Closed Doors of an obscure Social and Health Committee Meeting, back on April 2017...

... I.e., by another "Coincidence", almost Precisely at the very Moment that an UnPrecedented Harassment started against the then President of CoE's Assembly, ChristianDemocrat/EPP MEP Pedro Agramunt, under various Other Pretexts, in order to make him ...Resign, exactly when that Controversial Report is now going to be Debated and Voted by that Assembly : October 2017 !

+In Addition, at the Same Time, his Group: that of ChristianDemocrats/EPP, traditionaly Interested in BioEthical Issues, was, suddenly ... Divided by 2 Different Candidates for Agramunt's Succession, inevitably Weakening and/or Diverting the Attention of that Group Elsewhere, at the most Crucial moment...
Meanwhile, the only Public Debate and Vote on such a "Hot" and Controversial Issue of great and Topical Importance for all Humankind, was Scheduled on PACE's Agenda just After several among the Most Important Reports of this Autumn 2017 Session, such as : on ISIS' Crimes against Humanity, an Exceptional Top Level Meeting between CoE's Committee of Ministers and MEPs on Russia, the recent and still on-going Developments on Catalonia's attempts for Secessionism, Ukraine, etc. : I.e. after many obvious Mediatic HeavyWeights... Moreover, on the Top of all this, was even Added, immediatly afterwards, also  Debate against so-called "Discriminations" of ..."Trans-Gender" individuals, (which currently Rocks amidst the Anti-Trump Establishment from Calif ornia up to Wash.DC) !
So that, for any Journalist, eventually ambitioning to at least Follow, and if possible Cover seriously for the Press, all those Topical Debates and Votes scheduled for Today up to 8 o'clock p.m. at the Evening, almost at the Same Time as the above-mentioned Crucial BioEthical Issue for all Humankind, (Comp. Supra), he should, apparently, have already become a ... "Mutant", (or, Otherwise, he would be obviously Hindered, in real Practice)...

(../..)



Αρμοδιότερα "ΜΕΓΑΘΗΡΙΑ" ΚΟΜΙΣΙΟΝ ΕΕ. ΕΝΔΙΑΦΕΡΟΝΤΑΙ ΓΙΑ ΚΥΠΡΟ, ΕΚΤΟΣ Oli ΡΕΝ !...

>>> Κι ο Γάλλος ΖΑΚ ΜΠΑΡΩ, - ΑντιΠρόεδρος Επιτροπής ΕΕ, αρμόδιος για Θεσμούς. Ανθρώπινα Δικαιώματα, κα, (κι ενώ συνεχίζεται κι η Γαλλική Προεδρία ΕΕ)...

-  Δηλώσεις που μας έδωσε ο αντιΠρόεδρος Κομισιόν ΕΕ, ενώ συνάντησε στο Στρασβούργο και τον Πρόεδρο ΕυρωΔικαστηρίου Ανθρωπίνων Δικαιωμάτων, Ζαν-Πώλ ΚΟΣΤΑ
-------------------------------------------------------------
* Στρασβούργο/ΑΚΜ/ + 16 Οκτωβρίου 2008/-
---------------------------------------------------------------
    Θετική προδιάθεση για να παίξει ίσως ουσιαστικό ρόλο σε παρακολούθηση συνομιλιών για το Κυπριακό από Ευρωπαική Επιτροπή, μετά κι από αμφιλεγόμενη στάση για Τουρκία του Φινλανδού Επιτρόπου για Διεύρυνση κ. ΡΕΝ, που έχει αμφίβολη αρμοδιότητα εφόσον η Κύπρος είναι Κράτος-Μέλος ΕΕ από 2004,
    εξέφρασε ένα απ τα πιο σημαντικά ηγετικά στελέχη της, ο ΑντιΠρόεδρος της Κομισιόν, αρμόδιος σε "τομείς-κλειδιά", όπως Θεσμοί κι Ανθρώπινα Δικαιώματα, Ζακ Μπαρώ.

    Αυτό προκύπτει κι από αποκλειστικές δηλώσεις που μας έδωσε ο κ. Μπαρώ, ο οποίος έχει ιδιαίτερη επιρροή σήμερα ένεκα της Προεδρίας ΕΕ απ την χώρα του τη Γαλλία (μέχρι και τέλος Δεκεμβρίου 2008), ενώ συνάντησε στο Στρασβούργο και τον Πρόεδρο του Ευρωπαικού Δικαστηρίου Ανθρωπίνων Δικαιωμάτων, Ζαν-Πώλ ΚΟΣΤΑ :

     - "Θα θέσω το ερώτημα", μας ανακοίνωσε ο αντιΠρόεδρος της Ευρωπαικής Επιτροπής, σ απάντηση σχετικής ερώτησής μας για πιθανή ανάμιξη των υπηρεσιών που διευθύνει ο ίδιος.

     Εστω κι άν "δεν ξέρω ακόμα" τί θα γίνει, "θα το κοιτάξω" αυτό το θέμα, πρόσθεσε, εκφράζοντας ετοιμότητα κι ενδιαφέρον.

    - "Ναί, βέβαια", συμφώνησε δε με παρατήρησή μας ότι κάτι τέτοιο θα ήταν "λογικό", εφόσον η Κύπρος είναι πλέον Μέλος ΕΕ μετά το 2004, και στις επίσημες αρμοδιότητές του για Θεσμούς ΕΕ, Ελευθερίες κι Ασφάλειες του Πολίτη, περιλαμβάνονται πολλά απ τα πιο "καυτά" θέματα που τίθενται στις συνομιλίες για το Κυπριακό, όπως και "παρεκλίσεις" από Κοινοτικό Κεκτημένο, ελευθερία μετακίνησης, Εκλογές, κι άλλα Ανθρώπινα Δικαιώματα, κττ.

    Δεδομένου κι ότι θα ήταν ΑΡΜΟΔΙΟΤΕΡΟΣ καθ ύλην απ τον Κο. Ρέν, που περιορίζεται σε θέματα Διεύρυσνης ΕΕ, προκειμένου για την Κύπρο, Κράτος-Μέλος ΕΕ μέσα στην "καρδιά" Ευρωπαικής ολοκλήρωσης. όπως τόνισε και συμβολικά κι η πρόσφατη Ιστορική 1η Σύνοδο Κορυφής Αρχηγών Κρατών/Κυβερνήσεων των "15" ΕυρωΖώνης, που προσκάλεσε στο Παρίσι ο Γάλλος Πρόεδρος Νικολά ΣΑΡΚΟΖΗ, προεδρεύων ΕΕ, νωρίτερα αυτή την εβδομάδα, με συμμετοχή Προέδρου Κύπρου Δημήτρη ΧΡΙΣΤΟΦΙΑ, επιτυγχάνοντας σημαντικές αποφάσεις έναντι Οικονομικής Κρίσης, που δέχθηκαν κι οι υπόλοιπες χώρες ΕΕ στις Βρυξέλλες αργότερα. (Πρβλ. 4 σύντομα Νέα που εστάλησαν από Παρίσι, απ το Προεδρικό Μέγαρο Ηλυσίων, Κυριακή 12/10/08).
   
    + Εξάλλου, "με την πρόσφατη Χάρτα θεμελιωδών ελευθεριών της ΕΕ, κι εν όψει της επικείμενης επικύρωσης της Συνθήκης της Λισαβώνας, θα έχουμε και μια σαφέστερη Νομική βάση για θέματα Ανθρωπίνων Δικαιωμάτων", πρόσθεσε,

    Την ίδια στιγμή, απάντησε δις με ξεκάθαρο "Ναί" σ ερώτησή μας γι "ανάγκη παρακολούθησης των συνομιλιών για το Κυπριακό απ την Επιτροπή ΕΕ".

    Επι πλέον, ο κ. Μπαρώ συμφώνησε μ ερώτησή μας άν η ΕΕ επιδιώκει να διευκολύνει την εφαρμογή αποφάσεων ΕΔΑΔ :    
    - "Βέβαια  : Αυτό είναι και το νόημα που έχει η συνάντησή μου με τον Πρόεδρο του ΕΔΑΔ, Ζαν-Πωλ Κόστα στο Στρασβούργο : Να δούμε πως η ΕΕ θα μπορούσε να διευκολύνει την πρακτική εφαρμογή των αποφάσεων του ΕυρωΔικαστηρίου, αυτό είναι φανερό. Κάτι που θα μπορέσουμε να κάνουμε ακόμα καλύτερα με τη Συνθήκη της Λισαβώνας", είπε.

    >>> Αυτό έχει επίκαιρη σημασία για την Κύπρο εφόσον πρόσφατο Ψήφισμα ΚΣΣΕ στο Στρασβούργο τάχθηκε υπέρ "μιας Λύσης του Κυπριακού που να βασίζεται και πάνω στη Νομολογία ΕΔΑΔ", για πρόσφυγες, εγκλωβισμένους, Αγνοούμενους, κπα.

    Αξίζει να υπενθυμιστεί δε κι ότι το "Πάγωμα" 8 κεφαλαίων στις διαπραγματεύσεις Τουρκίας μ ΕΕ εν όσω αρνείται να εφαρμόσει ανηλειμένη υποχρέωσή της να παύσει το "Εμπάργκο" εναντίον Πλοίων κι Αεροπλάνων από Κύπρο, αποφασίστηκε απ την ΕΕ όταν ο κ. Μπαρώ ήταν αρμόδιος για θέματα Μεταφορών, (όπως μας είχε προ-ανακοινώσει τότε, κι είχαμε δημοσιεύσει).

Polls