Home

newsitems

EU's Almunia to EuroFora on Eco Stimulus plans, before London G-Summit : Keep the Rules or Opt-out !
EU's Almunia to EuroFora on Eco Stimulus plans, before London G-Summit : Keep the Rules or Opt-out !
Wednesday, 25 March 2009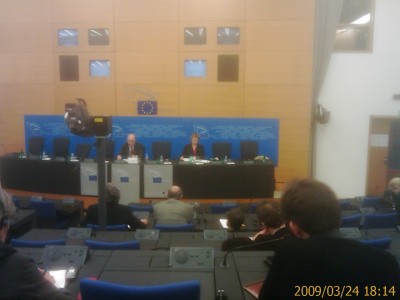 EU Commissioner on Economy and Finance, Joachin Almunia, replying to 3 "EuroFora" questions in Strasbourg before next week's London Global Summit, made it clear that all EU Member States must, more or less, respect EU Rules on the Monetary Stability Pact when they draft their Economic Stimulus policies, unless they want to "Opt-out" of EuroZone, as the UK has already done...
  Several EU Countries must correct imbalances in rather strict Time deadlines, and this is not an  "impossible task", but "a very possible and attainable task", as Almunia told us. But it's only the UK which could practically ignore EU's calls, "because of the Opt-out they have"....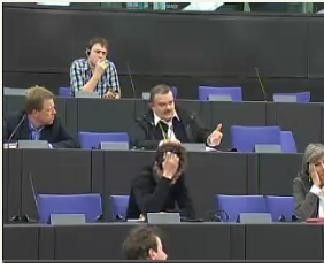 The issue got a larger, EU-wide and even Global Political dimension, one day later at EU Parliament, when USA's new President, Barack Obama's call on Europe to augment Spending against the Economic Crisis at the eve of G-20 Summit, was considered by some EU officials, (as EU chair, Czech Prime Minister Topolanek or EU Commission's President Baroso, etc), as partly deviant to Euro-Zone rules of the EU, whose priority now seems to be a new, multi-polar agreement on the Regulation of World's Financial Markets, to avoid similar abuses and crisis in the Future.  
 Even if he appeared as partly sparing for the moment some of EU's driving forces, as France or the UK, Spain, etc, who got more Time than others, Almunia stressed that, as a matter of principle, all EU Member States should comply with the same rules, applied according to the particular situation of each one of them.

        The results of EU Commission''s check on 5 EU Countries : France, the UK, Spain, Greece, Ireland and Cyprus, gave, at first, an impression to some that a "difference" was made "between EU Countries", as an Italian journalist said.

        F.ex. paradoxically, Greece seems to have, in comparison, some better indicators than other EU Countries checked this week :

    * Deficit in Greece, after reaching 3,7% of GDP in 2007, is estimated at 3,7% in 2008, over 3% in 2009, and exceeding 4% in 2010, according to EU Commission's forecast, (while the Greek Government tabled on just 3,2%). Only Cyprus does better, with a lower deficit than the threshhold of 3%.

    France comes next, whose deficit aims for 2009 and 2010 were revised upwards at 5,6% and 5,2%. In Spain, it's expected to arrive at 6,2% in 2009 and 5,7% in 2010.

    But in the UK, Deficit estimates mount at ..9,5% in 2009/10. In Ireland, the deficit already reached 6,3% in 2008, and is expected to rise up to 11% in 2009, and 13% in 2010 !
(../..)
    * On Growth, Greece "has a higher percentage ..than the EU average", observes EU Commission : "Real GDP Growth reached +4% in 2007, before decelerating at +3% in 2008", the year of the Global Crisis, revealing that "Greece enjoyed a Good Economic period in 2007 and 2008".


    In the other 5 EU Countries, Growth figures are less good, for the moment : Cyprus, after a +1% Growth in 2008, may fall in recession in 2009 with -1%. In Spain, after a + 1,2% GDP Growth in 2008, estimates give a - 2% contraction in 2009. In France, after a +2,2% GDP Growth in 2007, the 2008 estimate was +0,7%. But Ireland's GDP decreased - 2% since 2008. And for the UK, EU Commission forecasts a "sharp contraction" all over 2008-2010.

    - Despite that, Almunia asked  from Greece "to bring the deficit down from 3%" as soon as in 2010, and wants to see efficient measures on October !  And Cyprus is asked to "stop" its Stimulus plan "next year".

    On the contrary, from Spain and France he asks results only in 2012, i.e. 2 Years later, and from Ireland in 2013, i.e. 3 Years later. As for the UK, Almunia replied to "EuroFora"'s question by asking measures only .."when the revival of the economy will allow"...

    This difference made some Journalists (from Italy, France, etc) suspect some kind of "differenciation" between EU Countries :

    - "This gives the impression that there might be a Difference inside the EU between some Big Countries, which get more Time, and some Small Countries, which are asked to comply with Stricter rules", criticized an Italian Journalist.

    - "In Greece, the estimated Deficit is Lower then in the other countries, while Growth also continues". On the contrary, "in Ireland, the Deficit is much Higher, and is due to worsen, because there are more pesimistic forecasts on Growth, with a faster and larger Downfall of production", Almunia replied.

"In Spain and France, the deficits are between Greece's and Ireland's", while revival is still awaited.  Thus, "we (EU Commission) dont' ask the same things" in the other 3 countries as in Greece, which "can move faster".

    But, in fact, the real cause of this otherwise astonishing difference, seems to be an "old problem of  Debt, which exists since Many Years from the Past" (i.e. since previous governments, before 2004), as "EuroFora" asked Almunia, who did not deny : The problem in Greece clearly is that it inherited from the past a gross public Debt which "remained at 98,4% of GDP in 2007", diminished a bit in 2008 (94,6%), but is estimated to grow at 96%in 2009 and 98%in 2010, according to EU Commission's data.

    On the contrary, in Ireland the Debt was only 40,6% of GDP in 2008, and wouldn't breach the 60% reference before 2010. In Spain it's 40,3% in 2008, and 53% for 2010. In the UK it's expected to rise to 70% in 2013/14. In France it's estimated at 67,1% in 2008 and 73,9 in 2009, 77,5% in 2010.

    - "Why this Acceleration in Greece ? It's not only because it has less deficit, and not only because it has a Positive Growth percentage, and, thus, can act earlier, with accessible measures". "But also because there are 2 Facts on which is needed the utmost Care, during this period of (Global Crisis) : An  External Imbalance, with a  big and persisting Current Accounts' Deficit, and also a very big level of Debt, compared to its GDP", Almunia added

    However, the EU Commissioner looked optimist in reply to an "EuroFora"'s question if he believed that "such an old problem, which exists since many years, could be settled in 1 year" :

    - "It's not an impossible task. It's a very possible and attainable task", replied Almunia to our question, reminding that "in a previous occasion", when "Greece had received a recommendation for the correction of an excessive deficit, ..it was corrected", between 2005 and 2007. .And "the Greek Government is convinced that, for their own interest, not only because they want to comply with the EU framework, but for the interest of the Greek Economy, this correction of the deficit is warrant".

    But even Cyprus, whose Debt, estimated at only "49.3% of GDP in 2008, is projected to decline to 44.2% of GDP in 2012", is advised to stop its Economic Revival Plan in 2010, in order to prevent risks imbalances in the future, because of the current Global Crisis' environment.  Asked by "EuroFora" to "explain, in a crystal-clear way", why Cyprus, with a lower deficit than the 3% threshhold and a diminishing debt, according to EU Commission, should take Restrictive Measures now, Almunia focused on the Crisis' impact :
    - "In the case of Cyprus, we (EU Commission) consider that the Fiscal Stimulus should not continue Next Year (in 2010)", he confirmed. Because "we think that the figures on the Economy of Cyprus from 2009 to 2012, ..can become a little bit worse, given the evolution of the (Global) economic Environment". And "Cyprus' Pulic Finances, over the Long term, have problems of Sustainability : We have analyzed that in the Past, and the situation has not changed from the Structural point of view". "At the same time, as Greece, it has a Current Account Deficit, and in this moment, in this (Global) Crisis, the persistence of a current accounts deficit is an important macroeconomic imbalance, that requires the contribution of adequate fiscal policy to be corrected".
    In other words, in itself, nothing new...
    In contrast, UK's particular situation among the 5 EU Countries checked, revealed more clearly the main issue :
    The EU Commissioner was asked by "EuroFora" to explain the "strange example given to other Countries" by the UK, where, despite some negative figures (see above), even if the measures earlier advised by the EU were "not taken", and a Time "Deadline wasn't met", EU Commission does nothing else than simply .. issue a new recomendation, advising again to take more such measures and ..postponing the Time Deadline for later.
    After insinuating that "the UK case", might not be the right, but a "bad example" for other EU Countries, Almunia admitted that he asks from London to simply "correct the imbalances..... as soon as possible, once the recovery will come back" !
    But he explained "the repetition of recommendations in the case of the UK", by observing that "we (EU) cannot go beyond this step, because of the Opt-Out they have"....
    However, it's the "own interest of the British Economy to correct" that, he concluded.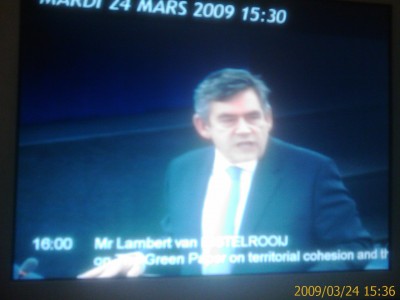 Indeed, some MEPs  teased, the same day, British Prime Minister Gordon Brown, (who visited Strasbourg to discuss the preparation of the forthcoming Global London Summit), for keeping too many "Opt-Outs" from EU Rules, as fex. the Leader of "Greens/ARE" Group, Italian MEP Monica Frassoni. Going even further British Liberal MEP Graham Watson, leader of the "Liberal/Democratic" Group, launched a call for UK's entry to the EuroZone !..     
    More pragmatic, French President Nicolas Sarkozy, has already declared that it seems always possile and desirable to forge a special status for the UK to get together with EuroZone. Thus, he reminded the useful, even if partial, participation of Gordon Brown to the decisions taken by the 1st, Historic EuroZone's Heads of State and Government Summit, in Paris, on October 12, 2008, which was the first to be succesful in starting to make Stock Markets move in a positive direction.
BRIEF NEWS
00:00 - 09.12.2019

00:00 - 27.11.2019

00:00 - 16.11.2019

00:00 - 28.10.2019

00:00 - 08.05.2019

00:00 - 23.04.2019

00:00 - 01.04.2019

00:00 - 04.03.2019

00:00 - 29.01.2019
Statistics
Visitors: 35693263
Archive
Login Form
Other Menu

They voted to "freeze" UK Government's draft to put People in jail for 42 Days on "anti-terrorist" suspicion without charge, or they abstained. Don't they look suspect ?
-------------------------
CoE's debate on UK controversy stirs PanEuropean check of anti-terror suspects' imprisonment


Former Leftists of the Sixties would boil in hot water if they heard PACE's debate on the controversial 42 days detention without charge, currently drafted by the British Government :
A "Socialist" Government, a Socialist PACE Rapporteur and a Socialist Chair of PACE's Legal Committee, opposed a .. "Conservative" amendment (supported by .. Liberals, Democrats, etc), to freeze the measure, in order to protect Citizens' Freedom, by "waiting" until CoE's Venice Committee checks its conformity with Human Rights' principles.
"Left"'s support to Conservative-Lib.Dem's criticism, wasn't enough to obtain a majority, nor to make things as they were back in the good old days, when "Left" and "Right" had a clear meaning, as "liberty" and "restrictions"...

Conservatives and most Democrats were joined by the Left in voting for the "freeze", as well as Liberal Paul Rowen, while Socialist MEP Ivan Popescu, an experienced MEP from Ukraine (PACE Member since 1996-2008) abstained. But most Socialists, added to a few Liberals and EPP's Right, voted against.

Fortunately, someone inside PACE had the wise idea to shorten the Debate for less than 1 Hour, and put it on the Agenda only at the end of an exceptionally busy day, towards the end of the Evening, when most MEPs had already gone to taste wins and foods at various Receptions all around Strasbourg's "European" area : As a result, not even 42 MEPs weren't present..

Socialist Lord Tomlinson accused the leaders of the PanEuropean Assembly, in its highest body : the "Bureau", to "lack wisdom" by deciding to hold a Debate on an issue that neither the Socialist Chair of the Legal Committee, nor its Socialist "reluctant Rapporteur", did "not want to do", ...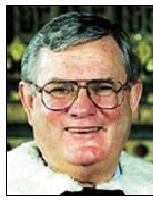 Finally, everybody (critics and supporters alike) was happy to agree, in substance, that the controversial measure "may" gravely violate Human Rights, and therefore, PACE asked Legal Experts of Venice Commission to check UK Government''s plans.

But this might take more than .. 42 Days to do, since PACE's Rapporteur asked the Experts to enlarge their study in a PanEuropean comparison of all that is happening on "anti-terrorism" legislation in 47 CoE Member Countries, including Russia, Turkey and Azerbaidjan..

Bad lack : "The existing 28 days' detention without charge in the UK is, in comparison with other CoE member countries, one of the most extreme : In Turkey, the period is 7,5 days, in France 6 days, in Russia 5 days, and in .. the U.S. and Canada just 2 and 1 days respectively", denounced Democrat MEP Ms WOLDSETH from Norway..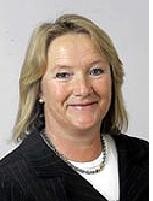 "Numerous respected human rights organisations, including Liberty and Human Rights Watch, have expressed serious concern" "The proposed legislation ...could easily lead to extensive abuses. ...Detention for 42 days means six weeks in which one is taken away from one's family, friends, home and livelihood only to be let off without being charged. That will destroy lives and isolate communities", she added.

- "3 years ago, the UK Government sought to increase the period of pre-charge detention from 14 days to 90 days. Not long before that, it had been only 7 days. There was a vigorous debate ...and a ...compromise was reached of 28 days. We have to ask whether there are proper safeguards in place to extend the period to 42 days. I suggest that there are fatal flaws", reminded British Conservative Clappison.

- "What sort of society holds someone in detention for 42 days and does not have to tell the person who is in prison why they are there, or explain the suspicions that arose and led to their detention? What sort of society believes that that is the way to treat its citizens? That is an appalling injustice, ...A 42-day detention period will not make the UK safer. Instead, it will be the first step to giving in to terrorists; it is saying that we are prepared to sacrifice our democratic rights and the principles for which we have stood for centuries", criticized British Liberal Michael Hanckock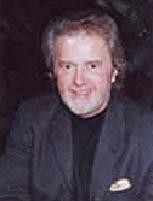 "Comments made ...by Norwegian delegates are unfortunate", replied British Socialist MEP Ms.Curtis-Thomas, accusing them to "besmirch the reputation of our police force, which is one of the Best in the World", as she said, believing that "there are significant safeguards ...to ensure that individuals are not subjected to unlawful detention"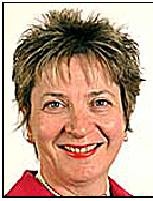 PACE "has serious doubts whether ...the draft legislation are in conformity with the ...case-law of the European Court of Human Rights. A lack of ..safeguards may lead to arbitrariness, resulting in breaches of ... liberty and ...right to a fair trial". PACE "is particularly concerned that: ..the judge ..may not be in a position to examine whether there exist reasonable grounds for suspecting that the arrested person has committed an offence;"; that "... representation by a lawyer may be inappropriately restricted or delayed;" that "information on the grounds for suspicion of a person ...may be unduly withheld.. ;" that this "may give rise to arrests without the intention to charge;", and; in general, that "prolonged detention without proper information on the grounds for arrest may constitute inhuman treatment", says Klaus De Vries' Report, adopted with 29 votes against zero.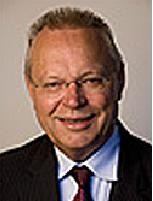 Records don't say if it took him 42 Days to draft his Report, but, at least, he knew why...


Polls