Home

newsitems

France: All Leaders of Right Change hit by Judges named by Socialist Outgoing Rulers at Vote's eve
France: All Leaders of Right Change hit by Judges named by Socialist Outgoing Rulers at Vote's eve
Tuesday, 07 February 2017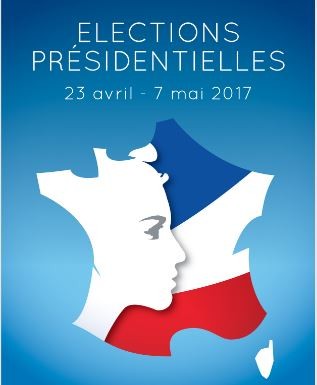 *Strasbourg/Angelo Marcopolo/- All French main Leaders able to present a serious Alternative at the Right side of the Political Spectrum in the forthcoming, Crucial Elections of April/May 2017, have been seriously hit nowadays by synchronous personal accusations of wrongdoings launched, all out of  a sudden, by various kinds of "Judges" appointed by Out-Going Socialist rulers, both inside France and in EU Parliament, while, on the Contrary, Nobody Else, from the Center and/or the Left is currently eyed by anything similar, despite 5 recent Years spend in all Governing posts (2012-2017).

Nobody explained the Surprizing Fact that both the Front-Runner Presidential Candidate, Francois Fillon, (who recently became Leader of the mainstream Center-Right Party of "the Republicans" : See, f.ex. ...), as well as Rightist Leader Marine Le Pen, (Head of the "National Front" and co-ChairWoman of EU Parliament's "Nations and Freedom" Group of MEPs, credited with the Highest score by all Polls, but isolated and losing in the 2nd Round), and even, now, former President Nicolas Sarkozy, (who created Both the Winning "UMP" Party that had brillantly snaped the 2007 Elections, and the New "Republicans"' Party, at the Head of which he had been re-Elected on 2015-2016), have suddenly been all hit by negative allegations and targetted by various personal Sanctions, after all these Years without so serious problems in these regards, but right Now : just 2 Months' Time before the Crucial April 2017 popular Vote...

But many criticaly noticed, however, also the Fact that, in Addition to Fillon's Judges being reportedly Appointed by former Socialist Minister Taubira, (author of a Controversial and UnPopular Law against Natural Family's and Childrens' BioEthics, which threw many Hundredrs of Thousands of French People repeatedly at the Strests, protesting for Years against the Imposal of "Same Sex Marriage" and even "Adoption" of Children by Homosexual couples, etc., facing unprecedented levels of Police Brutality, that even CoE's Resolutions officialy Condemned in Strasbourg), and/or being allegedly too close to out-going Socialist President Hollande, it's even during the tenure of Socialist former-Long Time President of EU Parliamet, Martin Schultz, that Marine Le Pen was investigated and condemned to pay back, retrospectively, all the Salaries of her private Office's Director, resulting in a quasi-total Cut to her own salary as MEP nowadays, while Sarkozy was send to a Court also by a controversial Judge, who was curiously Alone to Sign such a decision, Not Endorsed at all by the 2nd competent Judge, the experienced Van Ruymbeke, said to be more objective, (even if Not of the Right).

By anOther Timely Coincidence, almost at the Same Time, in North America, New US President, Don Trump, has notoriously seen one of his Landmark Measures, among the most important pre-Electoral Promisses, related to the Fight agains Islamist Terrorism, being Stuck, just because an unknown, unelected Provincial, 1st level Judge, at far away California (which has recently become a Socialist/Dems' stronghokld, with the sole exception of a Tiny, still resisting part of LA's suroundings), apparently arbitrarily chose to Block it, awaiting Higher Rulings from Appeal Judges and/or the US Federal Supreme Court, (where Obama has notoriously Appointed a lot of Judges of his preference, during the last 8 Years : 2009-2017).

Almost in parallel, Poland's embattled Prime Minister, Beata Szydlo, has explained to European Organisations, (as, f.ex. EU Parliament at his latest, January 2017 Plenary Session in Strasbourg, etc.), that while the Previous, Socialist Governments had practicaly apointed all 15 Constitutional Court's Judges in the Past, on the Contrary, her New Government, which has Won recently Both the Parliamentary and Presidential Elections, does not intend to appoint more than 5 such New Judges, leaving anOther 8 to be chosen by the already existing Majority in the country's Highest Court. Similar Issues had been raised also in the recent Past, vis a vis Hungary's popular Prime Minister, Victor Orban, (etc), who is also a Center-Right Politician, quite vocal and active at EU level and beyond, with close relations to Poland, particularly in the context of the "Visegrad" Group of EU Member Coutries, (Chech Republic, Poland, Hungary, Slovakia, etc).

Another Key Point, Common to all those, recently Targetted EU Leaders is also the notorious Fact that they are almost all, in one way or another, more or less Favorable to the development of Good Relations between the EU and Russia, particulalry concernin the current Need to strongly Fight ISIL's Islamic Terrorism, including on searching Peace in Syria, etc.

 On the contrary, Neither among the Left and Center-Left's Top Politicians have been indisposed nowadys by any Judges' such interferences, be it Melanchon, Hamon or Macron, and including Center-leaning "Republican" politician, former Prime Minister Juppé, as well as various Other "Small" Candidates of the Right and/or the Left, at least until now.

Concerning Sarkozy, that controversial decision affecting him now (Comp. Supra and Infra), comes after 5 whole Years since he left power (2012-2017). For Fillon, controversial accusations (See Infra), concern alleged suspicions Dating even Longer, Back in the Past : from 1988 up to 2012, and/or between 2002-2007, with the sole Exception of only 1 year later on 2013. Only for Marine Le Pen, allegations apparently include a post 2014 period.

In substance, and a priori, almost Nothing among what some currently repproach to those 3 French Leaders of Right's alternatives, isn't moraly or ethicaly very serious, nor particularly grave : F.ex., No Abuse of Power, No Oppression of Human Rights, No Violation of Democratic Principles, No Harassment against any Citizens, No Embezlement, No Corruption, No Immoral relations, etc.

F.ex., in the case of Fillon, it's mainly about his Long-time Choice to Work Together with his Family, particularly his Wife, Penelope Fillon (of British origin), and Briefly also with his 2 Children, that he used to Employ himself among his own Assistants in order to Help him in his Duties as former Elected MP. I.e. Something that about 15% of all Other MPs or Senators also use to do in France. One can imagine what Scandal it would have been, if he had, on the Contrary, f.ex.,, Employed a Prostitute and/or a Blondy Lover, etc., or even if he had followed, mutatis-mutandis, the Bad Example of former Long-Time British "Labour" (Socialist) Prime Minister WIlson, who had notoriously Appointed his Personal Secretary to the prestigious ..."House of Lords", making of her a Noble lavishly subsidized by Public Funds during all her Live, and afterwards Adding even his private Car Driver !

For Sarkozy, it's simply about his alleged Wish to meet and speak with the People, in Transparent, Public Meetings, as often as possible, during the Most Crucial Moment of the 2012 Presidential Election. Some indelicate Staffers in his Party (whose Direction he had been Obliged to Leave to Others, during his Presidential Duties and well beyond : 2007-2014) are accused to have Hidden the exact Amount of Money that they Spend for that Electoral Campaign, under a system of Artificial Bill-Notes, (f.ex. the Cost of a Meeting Room Location would be presented as an unrelated Service, i.e. on protecting Computers from Hacking, etc). But not even that Controversial, Lone Judge who seeks to send him now to Court, does Not Claim that Sarkozy might have been involved in that, Neither that he might have been an accomplice, Not even that he really and clearly New about that : He simply Supposes that it wouldn't seem "credible" (to him) that Sarkozy might have, indeed, Delegated and EnTrusted so many Responsibilities for that (2012) Campaign to Other People, who held Important Jobs inside the Party, (as an Extract from Official Documents, published by "Le Monde", Socialist-leaning Newspaper, reveals).

And "Eurofora", after closely Following both the 2007 and the 2012 Electoral Presidential Campaigns, (in addition also to the 2009 EU Parliament Election campaign, etc), is well placed in order to Attest that Sarkozy obviously was much more personaly involved on 2007, than on 2012, Meeting also People on 2007, withOut Spending a lot of Money, but Keeping Closer and Directly connected to Politcians, Citizens, Journalists, etc, in order to Directly and Freely pass his Message, while, on the Contrary, on 2012, some Others had apparently Abused of his Trust, by Choosing to Spend a lot of Money, often even for Unecessary or Superfluous things, while also Cutting him Out of Direct Contacts with the People and/or Journalists, keeping him Behind "Luxury Walls" that Dangerously but systematicaly separated Sarkozy from his "Natural" element : the Direct Contacts and Exchanges with the People and Journalists, etc, (f.ex. in Modern, Equiped Press-Areas or even Special Press-Rooms full of Giant CCTV Screens, Food, etc, but located ...Far Away from Sarkozy, Unlike what had been the case Back on 2007, when he could simply emerge, at any moment, among the Journalists, working in a Simple Room very Near to the Forum where he Spoke, etc). To the point that, even when the Presidential Palace "Elysée" wished to Spread around to the People an "Open Letter" that Sarkozy had written for the 2nd Round of the 2012 Presidential Election, it was, Surprisingly, so Difficult to find it otherwise, than, by ...contacting Directly the Elysee itself ! As for the Substance of the Political Positions transmitted and debated with the People, for the 1st Time, any Experienced person had clearly the Impression that, Unlike what had happened back on 2007, on the Contrary, on 2012, it was No More Sarkozy himself who directly Determined and Shaped the main Political Choices by himself, but rather a quasi-Bureaucratic Mechanism full of various Apparartchick and other Intermediaries, many of whom often reacted according to their own views, instead of simply and faithfully reflecting those of the President...
In other words, to put it in a nutshell, the ambiant Impression really felt in practice was that, in fact, Sarkozy himself had been the 1st Victim of what might have been a kind of sly, silent but real Undermining of his 2012 Electoral Campaiogn by a Group of Intermediaries who Sabotaged his Chances ! Perhaps, it's also if and when he Felt also himself something like this going on behind his back, (while he personaly had also the Heavy Responsibility of running the State, particularly at a moment that even the Islamist Terrorism had already Started top Murder Civilians, with the "Merah" affair, etc), that Sarkozy tried, then, desperately, to Directly Reach out himself to the People, by asking for 1 Public Meeting each Day, (as that Judge pointed out).

On the Contrary, his main Competitor then, the currently Out-going Socialist President Hollande, who had also, reportedly, reached the Legal Limit of "regular" Electoral Spending, suddenly, suspended a public meeting, but went on to visit "privately"  Nevers' province, pretexting of the Anniversary of the Death, in the Past, of a Socialist former Prime Minister (Beregovoy), there where, by a Coincidence, at the Same Moment, Turkish Buisinessmen reportedly searched, then, to Invest their Money into Buying an ailing French Factory linked to a Modern Technology invented in Europe, Returning back to Paris for an Unexpectedly Big Public Meeting at the "Chateau des Vinceness", surprisingly, withOut, finaly, being accused to have bypassed the Limits of Regular Public Funding for his own Campaign, (unlike of what many had prognosticated before that).

So that it would seem at least Moraly Schocking to attempt to Punish Today the No 1 "Victim" of what an unscrupulous Group might have done wrong, to the Detriment of Sarkozy himself, i.e. by slyly Undermining his 2012 Electoral Campaign, (Comp. Supra)...

---------------------

As for Marine Le Pen, EU Officials reportedly accuse her to have simply used, a more or less important part of the activities of her private Office's Head, (i.e., officialy her "Assistant" in EU Parliament), much More for her well known Duties as also Leader of the "National Front" Party in France, than for her Specific Duties as EU Parliament's MEP : Obviously, a quite Delicate technical Distinction to make in Everyday real Practice, particularly for Politicians who have Both National and European responsibilities.

At any case, by sharply Cutting a lot of her own, normaly available resources, precisely at the Last Minute of that "Hot" French Presidential Election of April 2017, such a Measure, (prepared mainly under the recently gone, Long-time former EU Parliament President Martin Schulz, who notoriously went Back to Germany to challenge as a Socialist Candidate the ChristianDemocrat/EPP Candidate to the September 2017 National Elections, Chancellor Angie Merkel), such a Move inevitably Hampers, more or less, also her practical ability to really cope also with her Parallel, but Inevitably criss-crossing Political activities in France and in EU levels, almost at the same time.

On the Contrary, however, one among her Competitors in the forthcoming, French Presidential Elections, the Leader of the Left, MEP Melanchon, continues to regularly receive his full normal Salary at EU Parliament, and to naturaly benefit from all his Assistants accredited there, apparently withOut any problem at all...

---------------------------------------------

Obviously, however, the Biggest Political Upheaval was provoked recently, by that Sudden series of Accusations against Fillon, (Comp. Supra), who was Widely considered, until now, as almost Ensured to have All Chances to Win the 2017 French Presidential Elecction, after he Succeeded to arrive at the 1st Place, in the Center-Right's "Primaries", back on 2016, (See, f.ex. : ... + ...), since Marine Le Pen would be probably Isolated at the 2nd Round, while the Socialists didn't seem to have any really Dangerous Candidate, able to face the Republicans at the 1st Round, as most Polls used to show.

On the Contrary, AFTER the recent Accusations, by Judicial sources' Leakages, Press Reports, etc., suddenly, Fillon's chances apparently diminished, (while Remaining, nevertheless, still Important), to the Benefit mainly of former Socialist Minister of Finance, Emmanuel Macron, (a Center-Left new politician, ambitious to take his 1st chance to face an Election, by Starting from an Atempt to snatch the Top Job).

>>> Therefore, it's Important to clearly know whether, all these Sudden Accusations might be True, or not, Justified or Unjust, regularly or irregularly launched, (etc), the Soonest possible Before a long awaited, Democratic Public Debate on the main Positions of each one among the main Candidates, on the most Important Issues affecting Today People's Lives. Ortherwise, Democracy risks to be obviously Hurt, in a Country particularly Important for Europe and the World, as France, (an UN SC Permanent Member, and Part of the Franco-German "Core" of the EU), as well as People's Right to participate in Free and Fair Electoral public Debates and Votes for a well inormed Choice of the Candidates that they prefer, would face a Danger of Biais.

Concerning at least the Main Facts, at first, the Amounts of Money reportedly received mainly by Fillon's Wife (and, for a much Smaller Part, by his 2 Children) while Employed by him as "Parliamentary Assistants", apparently, don't really seem exagerated, but rather quite of an Average Level, Compared to Other Cases, at least for the Longest Period of Time, (i.e. that of 1988-2007, etc). It seems that, Afterwards, i.e. when Fillon, becaming Prime Minister, gave his Constituency to anOther MP, instead of roughly the Half, as it was the case Before, his Wife would have started to receive almost the Full Amount of Money legaly allocated by the French Parliament to each MP for the payment of his/her Assistants or Assistant. But that would have durated during a comparatively Shorter period of Time, and, at any case, it seems that, according to the French Laws, it's the Right of every MP to dispose as he/she wishes of the Funds destinated for his Assistance. F.ex., Fillon and/or his Successor apparently could even have Kept all those Funds for themselves, using them as they found best in relation with their MP duties, without even paying any Assistant at all, or Sharing it between several Aqssistants, if not giving it all to just 1 Assistant, etc.

Last, but not least, it seems that Ordinary "Financial Prosecutors", (who depend mainly from the competent Governemental Ministries, would Not have legaly a Competence in order to Directly Interfere in the Worlk of Democraticaly Elected MPs, (who shoud, Normaly, be Monitored only by the Parliament's Highest Authorities themselves, also because of the Basic Constitutional Principle of the "Separation of Powers"). I.e., by anOther Timely "Coincidence", something almost Similar to one among the Legal and Political Arguments reportedly used, Nowadays, also by the New US President Don Trump, against some Local Judges' attempts to Block his main Decisions on National Security issues for the Prevention of more Islamist Terrorist Attacks, as those who have Recently Targetted and Killed a lot of Innocent, Civilian People, both in Europe and inside the US itself, (Comp. Supra)...

It might, however, be true that, eventualy, the Level of a Salary received Later-on, in 2013+, by a Private Magazine ("Review of 2 Worlds"), where Fillon's Wife had found anOther Job, as a Litterature Expert, thanks also to one of the Owners, before being apparently Obliged to Resign, after a Conflict with the Chief Editor, could seem to be somewhat Bigger than normaly expected, at least according to some Medias. But, at any case, it's also a Fact that she didn't stay there but Only for the Short Time of just One (1) Year, so that this can't be considered as so important as some  had claimed, (particulary, in comparison with the Huge Political Stakes for all People and Europe in the forthcoming April 2017 French Presidential Election, which, apparently shouldn't face a Big Upheaval, only for so little)...

Thus, the main Focus of Fillon's Critics pointed at Claims accusing his Wife about so-called "Fake Work", i.e. allegations that Salaries would have been Paid, all these Years, (practicaly from 1988 up to 2013+ : Comp. Supra), withOut any kind of useful relevant Work having ever been provided by her at all : An apparently quite Exagerated and Risky Claim, quite Difficult, moreover, to unquestionably Prove in real Practice, particularly given the Nature of everyday Family relations in such matters, (f.ex. SMEs, MPs, Shopkeepers, Craftsmen, Journalists, Writers, Artists, and other Independent Workers, etc).

From what is known on public, Penelope Fillon managed to present a notable Number of Texts she had Drafted (and some of them Published, even with that Hostile Chief Editor : Comp. Supra) while Employed by the above-mentioned Private Media for 1 Year, (where she had also been reportedly Asked to give, in Addition, several "Strategic Analysis", orally). For the rest, Fillon's Family apparently Used to Work Together, his Wife Helping him in his Political Activities right from the Start, i.e. since 1988 (Comp. Supra), as many Married Couples notoriously do, particularly in such kind of cases, and/or Similar ones (Comp. the various concrete examples already cited above). Parliamentary Assistants who work at the Constituencies of MPs, do Not need to always have any Badge and/or Email also at the National Assembly's headquarters in Paris, as several Media observed. At any case, Each MP has the Right to use the Funds allocated by the Parliament for his Assistants as he thinks Best, and, it seems, that he/she can even Keep that Money, in all or in part, as many MPs actually do. Last, but not least, as we already Noted Above, ordinary Financial Prosecutors should Not, normaly, interfere so harshly in the activities of Democraticaly Elected MPs, who should be Monitored mainly by the Parliament's Authorities, because of the Respect due to the Bacic Constitutional Principle of the "Separation of Powers", between Parliamentarians and Government, described Historicaly by French Philosopher Montesquieu, and generaly Endorsed by Modern Democracies Worldwide, (Comp. Supra).

Some Critics have Argued that, at least Certain among those generaly accepted Legal points, should, normaly, be Abolished in the Future, and it's true that Fillon himself reportedly acknowledged that some points should be Rectified, as a matter of general principle for all involved.

Moreover, "Eurofora" does Not possess all the required Factual and Legal Elements, and does Not Intend to pursue in further Detail this matter, which is Not yet 100% Public, Neither clearly inside our main Scope of Journalistic Activities and Aims.

Given also the undeniable Fact thatn what is really at Stake in the forthcoming April 2017 Presidential Election is, both for France and Europe, by far, too Important to let it be, eventualy, jeopardised by any kind of hasty, last-minute attempt to slander political adversaries, and/or Bypass a normal Democratic Debate on the main Issues which affect People's Lives and Forge their Collective Future.
Particularly when there is also a recent Astonishing precedent of the Popular Mayor of Historic, Aix en Provence City, (UNESCO protected Cultural Heritage site), the 4 Times re-Elected in a row, Maryse Joissains-Masini, (another Center-Right politician from the "Republicans", atypical Daughter of a former Communist during the NAZI Invasion and Occupation at World War 2), Famous for having strongly supported, as a Lawyer of Victims of Fatal Medical Errors, the "Principle of Precaution" in BioEthics, who, shortly after Daring Contest the Legitimacy of the 2012 Election of Socialist President Hollande (who Decided now Not to Participate in the 2017 Election), suddenly Faced, just for Promoting a Municipal Agent reportedly Harassed in the Past by a former Socialist Municipality, and Hiring a Defender of Animals in her private Office, even an ..Arrest, as if she was a Criminal, with Accusations by a local Prosecutor for allegedly ...Abusing of an Illegal Interest and/or Stealing Public Funds (sic !) in his view... 
(.../...)


***


("Draft"News, as already send to "Eurofora" Subscribers/Donors, earlier. A more accurate, full Final Version, might be published asap).


***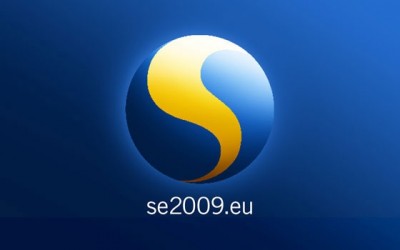 The incoming Swedish EU Presidency (July-December 2009) may still remain in favour of Turkey's controversial EU bid, despite June 2009 EU Elections' results, but it has "very strong demands on Turkey"'s obligation to respect EU Rules, said the Head of Swedish Foreign Ministry's Press Service, Cecilia Julin, to "EuroFora", reacting to critical Press reports.
    - "I know (that) the link is often made also to Sweden's position on Turkey"'s controversial EU bid. Indeed, "we (Swedish EU Presidency) are very much engaged in the future membership of Turkey, but not without fullfiling all the Criteria".
    - "It's very clear that we (Swedish EU Presidecny) have very Strong Demands on Turkey, in a sort of concept for Future membership of the Union, ...which will be a Long Process...", she stressed.
    This means, in particular, "the Copenhagen Criteria (on Human Rights, Democracy and Rule of Law), and also the adaptation to the Acquis of the European Union".
     - "If you listen to what Mr. Bildt (the Swedish Foreign Minister) says on Turkey at different occasions, it's very clear : We want Turkey to become part of the Union, in the Future. But we want it to fullfil all the Criteria : The Acquis of the European Union. That's very clear", she concluded.
    The Senior Official of the Swedish Foreign Ministry was reacting to critical Press Reports, from Brussels' Journalists invited by EU Commission's secretariat to Stockholm, who claimed that Bildt was abusing of a ..."Whip" (sic !) against Cyprus, by "threatening" the presence of UNO's Peace-keeping force at the "Green line" which separates the island's Government-controlled areas from the territories occupied by Ankara's army, if Nicosia didn't accept any political solution, regardless of Turkey's demands, before the end of 2009.
        Governing AKEL Party's new Secretary General, Andros Kyprianou, reacted by declaring that no-one can threat the People of Cyprus : -"We shall decide for our Future, and nobody else",  he reportedly said, asking to "keep calm". "In order to find a Solution soon, certain basic Principles must be respected", he stressed, calling those who feel an urgency to use their influence on Turkey. Other Political Parties were more critical.
    This was a reference to recently reported statements by Turkish Minister Bagis, Prime Minister Tayip Erdogan and Turkey's National Security Council (a Military-Political body), accused to push towards a partitionist "2 States" solution, contrary to UNO SC Resolutions for Cyprus' reunification.
    December 2009 is a crucial moment for EU's appraisal of Turkey's controversial EU bid, because EU Council has decided to review then Ankara's compliance with the European position on the recognition of Cyprus' Government, which was clearly set out by an EU reply of 21 September 2005 to Turkish Prime Minister Tayip Erdogan's claims, refusing to recognize even the existence of EU Member Cyprus, in controversial statements he made to London (former EU chair) on July 29, 2005.
    EU Parliament's latest Resolution on Turkey, adopted on March 2009 in Strasbourg, warned Ankara that "the non-fulfillment of Turkey's commitments... by December 2009, may further seriously affect the process of Negotiations" with the EU.
    In practice, the issue boils down to Ankara's "embargo" against Ships and Airplanes using Cyprus' seaports or airports at the strategic EU island, which traditionaly hosts one of the World's biggest Shipping flags. EU has already "freezed" 6 relevant Chapters in EU - Turkey Negotiations since December 2006, after Ankara refused to fullfil a commitment it had undertaken when EU had decided to open controversial "accession" negotiations with Turkey, back on December 2005.
    - "As far as EU - Turkey relations are concerned, it's clear that Turkey needs to fullfil its obligation of full, non-discriminatory implementation of the additional Protocol (to "EC-Turkey Association Agreement"),  This is an important issue....and should be addresseed as soon as possible as it clearly affects the pace of the accession negotiations.Issues covered by the Declaration of September 2005 will continue to be followed up, and progress is urgently awaited", warned earlier in Strasbourg the out-going Czech EU Presidency (former vice-Prime Minister Alexander Vodra).
    But the Head of the Swedish Foreign Ministry's Press Service, Cecilia Julin, dismissed "interpretations" by "some" that Foreign Minister Carl Bildt was reportedly "threatening" Cyprus with consequences on the UNFICYP, if it doesn't accept any solution until December 2009, while Turkey is reportedly delaying in an attempt to impose a partitionist "2 States" solution.
    On the contrary, Julin, stressed that "Sweden has strong demands on Turkey'"s respect of "Copenhagen Criteria and EU Acquis".
    Meanwhile, Sweden  is "concerned" about the risk of "Stalemate" in Cyprus' Talks, but is well aware that "the main responsibilities lie with the two leaders and the UNO", Europe playing only a role of "facilitator".
    After carefully verifying, the Head of Swedish Foreign Ministry's Press Service, stressed to "EuroFora" that Bildt's reference to UNFICYP "was not linked to a Threat", and dismissed those who "interpreted" it so.
    On the contrary, the Swedish EU Presidency acknowledged the fact that Peace Talks are mainly for the UN and the leaders of the Cypriot communities, EU's role being limited into that of a "facilitator".
    As for Turkey's reported attempts to impose a "2 States' solution", the Head of the Swedish Foreign Ministry's Press Service sharply replied by stressing that Turkey must respect the "EU Acquis" rules.
    In particular :
    - "Basically he (Bildt) underlined that it's the leaders of the two communities in Cyprus and the UN that have the main responsibilities for solving the problem", started to say the Swedish Senior Official to "EuroFora", referring to the above-mentioned "briefing".
    - "But the EU had a role in sort of pointing out the benefits and facilitating a little bit the outcome for the settlement of the whole Cyprus' issue", she added.
    - "And he did state the Fact, that the rest of the World (i.e. USA, etc) will, of course, look at the differend issues which are at the table, and the future of the UN Peace keeping force is part of what is at the table", she admitted.
    - "I understand that some have interpreted that as a Threat, by the Swedish Minister" "But", in reality, "it's a statement of a Fact, that, when we'll look at the differend issues, one of the issues on which we shall have to take a stand on, is the future of the UN Peace keeping force in Cyprus".
    Indeed, one of the questions usually raised for a Solution of Cyprus' issue is what International and/or European or other Guarantees, by a Peace-keeping force, might be needed afterwards, eventually for a transitory period.
    Questioned anew by "EuroFora" whether (according to critical Press Reports) this could be taken as a veiled warning that, if Cyprus didn't accept any Turkish demand for any solution whatever, it might be left alone to face Ankara's Military Invasion/Occupation, she denied :
    - "He (Bildt) didn't say it in that way"... "It was not linked to a threat, or anything like that", the Head of the Swedish Foreign Ministry's Press Service stressed.
    On the contrary, "he (Bildt) underlined that the main responsibility lies with the parties concerned on the island". "The EU can try to facilitate and show the benefits of reaching a settlement. But also, when the EU and the rest of the World (i.e. USA) will have to look at it, they will look at all the Facts on the table, and the presence of the UN Peace-keeping force is one".
    And "he (Bildt) didn't speak about that at all", she replied to "EuroFora" question on Turkey's reported attemps to impose, in one way of another, a partitionist "2 States solution".
    Asked whether Bildt's aim was to incite both parties to move forward efficiently, she agreed :
    - In fact, "the EU is really very concerned with the Stalemate in the situation. Yes !", the Head of Sweden's Foreign Ministry's Press Service anounced. That's why Bildt "was hoping for the two parties (i.e. for Turkey's also) to engage and break, a little-bit, the present stalemate, come to a solution of the issue" of Cyprus.
    But, replying  to a "EuroFora"s question on the risk, denounced by several politicians in case of strict Time Deadlines, for Turkey to provoke a stalemate and wait for the time to come to impose a partitionist "2 States' solution", she reacted by pointing at Turkey's obligation to respect "EU Acquis" :
    - "Turkey must fullfil the EU Acquis : That's clear !", the Swedish Senior Official stressed.
    More details are expected when Swedish Prime Minister Reinfeldt will debate his Programme with new MEPs at EU Parliament's plenary mid-July in Strasbourg, that he has visited already in 2008.
    Foreign Minister Carl Bildt became familiar with Strasbourg's CoE last year, when Sweden chaired the PanEuropean organization of Human Rights. As EU chairman-in-office, he will also chair the 27-member States strong EU Group inside the 47-member States strong CoE.
    Minister for EU affairs, Cecilia Malmstrom is well known at EU Parliament, where she has been an active MEP of the Liberal Group for many years, following also Press Freedom issues.
    Both have already made various statements at "EuroFora", on differend topical matters.
    ***

Polls