Pagina principale

In Brief

Viewpoint: EU Parliament and Happiness, Conviviality, Dynamism ?
Viewpoint: EU Parliament and Happiness, Conviviality, Dynamism ?
Friday, 19 June 2020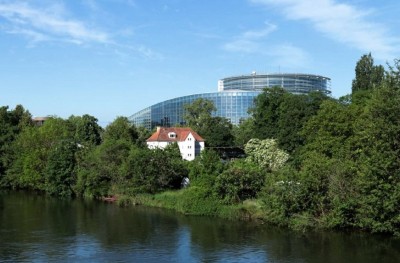 EU Parliament and Happiness, Conviviality, Dynamism ?
News/Viewpoint
By Patrick Bracker
-------------------------------------------------------------------------
 (NDLR: Viewpoints express their Author's Opinion,
which is Not necessarily Endorsed by "Eurofora")
---------------------
(Translations provided in English, German, Italian, and French,
attached Herewith)

----------------------------------------------------------------------------

It is vital that our European elected representatives remain in contact with our fellow European citizens.
Indeed, although Strasbourg is empty of our usual sessions and we feel this emptiness in the city, the European dynamism seems to be suspended in time.
Nothing is taken for granted, neither the seat which is deserved or not *, nor the dynamism which is the fruit of the heart and the will, of the intelligence and of human action, the whole based on values and projects of society, at the service of the citizens,  peace, prosperity, health ...  even happiness!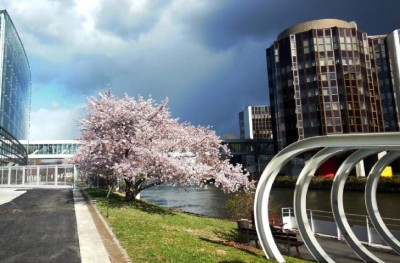 It is high time we resumed our usual activities and the rhythms of our activities, apart from the artificial, superficial meetings of teleworking in confined or eight-cambered mode... this is not the purpose of Europe.
The reality, as you well know, is also the field, the meetings, the sharing, and the conviviality. The essential tool of communication must remain a support, a complement to the work, but it must not be the only priority !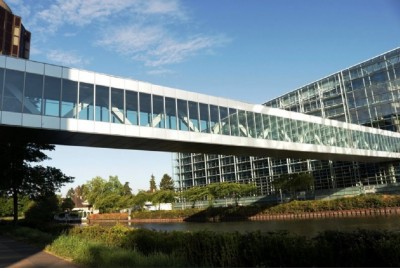 We must not allow a vacuum to develop between the institutions and the public. This is also true for the staff of institutions that feel this void.
Let us avoid a vacuum that is too full of distance or remoteness, which could create a gap between the institutions and the citizens, a dimension of widespread misunderstanding.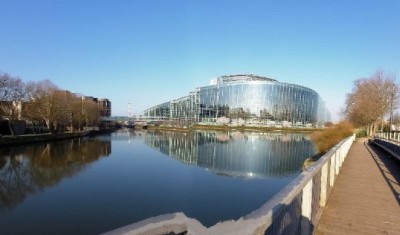 Yours sincerely,
Patrick Bracker
----------------------------------------------------------


Fröhlichkeit, Geselligkeit und Dynamik
Es ist von entscheidender Bedeutung, dass unsere europäischen Volksvertreter mit unseren europäischen Mitbürgern in Kontakt bleiben.
Obwohl Straßburg von unseren üblichen Sitzungen leer ist und wir diese Leere in der Stadt spüren, scheint die europäische Dynamik mit der Zeit aufgehoben zu sein.
Nichts ist selbstverständlich, weder der Sitz, der verdient oder nicht *, noch die Dynamik, die die Frucht des Herzens und des Willens, der Intelligenz und des menschlichen Handelns ist, das Ganze auf der Grundlage von Werten und Projekten der Gesellschaft, im Dienste der Bürger, des Friedens, des Wohlstands, der Gesundheit ...  sogar des Glücks!
Es ist höchste Zeit, dass wir die gewohnten Aktivitäten und den Rhythmus unserer Aktivitäten wieder aufnehmen, abgesehen von den künstlichen, oberflächlichen Treffen der Telearbeit im begrenzten oder geschlossenen Modus ... das ist nicht der Zweck Europas.
Die Realität ist, wie Sie wissen, auch das Feld, die Treffen, das Teilen, die Geselligkeit. Das wesentliche Instrument der Kommunikation muss eine Unterstützung, eine Ergänzung der Arbeit bleiben, aber es darf nicht die einzige Priorität sein!
Wir dürfen nicht zulassen, dass zwischen den Institutionen und der Öffentlichkeit ein Vakuum entsteht. Dies gilt auch für die Mitarbeiter der Institutionen, die diese Leere spüren.
Vermeiden wir eine Leere, die zu sehr von Distanz oder Abgeschiedenheit geprägt ist, was zu eine Dimension weit verbreiteter Missverständnisse.
Mit freundlichen Grüßen,
Patrick Bracker
--------------------------------------------------------


Felicità, convivialità e dinamismo
È fondamentale che i nostri rappresentanti eletti europei rimangano in contatto con i nostri concittadini europei.
Infatti, anche se Strasburgo è vuota delle nostre solite sessioni e sentiamo questo vuoto nella città, il dinamismo europeo sembra essere sospeso nel tempo.
Nulla è dato per scontato, né la sede che si merita o meno *, né il dinamismo che è frutto del cuore e della volontà, dell'intelligenza e dell'azione umana, il tutto basato su valori e progetti della società, al servizio dei cittadini, della pace, della prosperità, della salute ...  e persino della felicità!
È giunto il momento di riprendere le consuete attività e i ritmi delle nostre attività, a parte gli incontri artificiali e superficiali del telelavoro in modalità confinata o chiusa... non è questo lo scopo dell'Europa.
La realtà, come ben sapete, è anche il campo, gli incontri, la condivisione, la convivialità. Lo strumento essenziale della comunicazione deve rimanere un supporto, un complemento al lavoro, ma non deve essere l'unica priorità!
Non dobbiamo permettere che si crei un vuoto tra le istituzioni e il pubblico. Questo vale anche per il personale delle istituzioni che sentono questo vuoto.
Evitiamo un vuoto troppo pieno di distanza o di lontananza, che potrebbe portare a una mancanza di fiducia,
una dimensione di diffusa incomprensione.
Sinceramente vostro,
Patrick Bracker
-----------------------------------------------------------------------------------


Bonheur, Convivialité et Dynamisme
Il est vital que nos élus européens restent en contact avec nos concitoyens européens.
En effet si Strasbourg est bien vide de nos sessions habituelles et l'on ressent ce vide en ville, le dynamisme européen semble en suspens dans le temps
Rien n'est acquis, ni le siège qui se mérite ou pas *, ni le dynamisme qui est le fruit du coeur et de la volonté, de l'intelligence et de l'action humaine, le tout fondé sur des valeurs et projets de société, au service des citoyens, paix, prospérité, santé ...  même du bonheur!
Il serait grand temps de reprendre les activités usuelles et les rythmes de nos activités, hors les réunions artificielles, superficielles du télétravail en mode confiné ou huit clos... ce n'est pas là le but de l'Europe.
La réalité, comme vous le savez bien c'est aussi le terrain, les rencontres, les partages, la convivialité. L'outil essentiel de la communication doit rester un soutien, une complémentarité aux travaux, mais ne pas représenter la seule priorité!
Il ne faudrait pas laisser se creuser un vide entre les institutions et les citoyens, cela est vrai aussi pour les personnels des institutions qui ressentent ce vide.
Évitons un vide trop rempli de distance ou d'éloignement, qui pourrait créer une dimension d'incompréhension généralisée.
Bien à vous,
Patrick Bracker
BRIEF NEWS
00:00 - 02.06.2021

00:00 - 18.10.2020

00:00 - 19.06.2020

00:00 - 18.05.2020

00:00 - 20.04.2020

00:00 - 02.02.2020

00:00 - 09.12.2019

00:00 - 27.11.2019

00:00 - 16.11.2019
Statistics
Ospiti: 52868948
Archive
Login Form
Other Menu

Fillon invites EU to invent "New Horizons" behind Oil crisis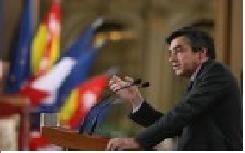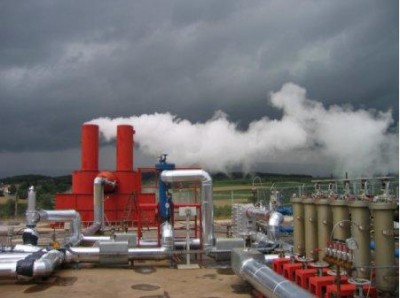 Soultz-under-Forests, June 13, 2008

A pioneer Franco-German research project on GeoThermy, near Strasbourg, served as "Symbol" of EU's will to become Independent on Energy by developing innovative Technologies, while imported Oil prices threaten to provoke a World-wide crisis.

It's essential to demonstrate Europe's will to "invent New Horizons", by creating Environment-friendly, Independent and Renewable Energy sources, while price rises continue for Oil, a polluting old ressource with insufficient stocks, stressed French Prime Minister Francois Fillon, anouncing that this will be a focus during the forthcoming French EU Presidency (July - December 2008).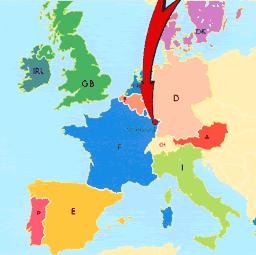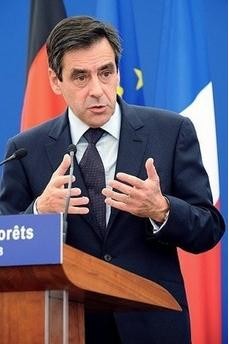 Fillon symbolically injected a 1st KWh produced by GeoThermy into Strasbourg's Electricity grid, during a special gathering of German and French officials at Soultz-under-Forests ("Soultz-sous-Forêts"), using a geothermal innovation which is "the most advanced in the World" :

The innovation uses Strasbourg's underground water richness to capture Heat, by injecting liquid among Rocks 5 km deep, where temperature is 200 c. Thus, it can be activated at any moment and location, even without natural warm water springs : A big advantage compared to old biothermal tools.
Engineers, Scientists and the Industry will have 2 Years to invent practical ways for this innovation to become productive and cost-efficient in real Economy, said Fillon.
115 Millions of Euros invested, 15 Research Labos, 430 Scientific Publications including 34 Doctoral PhD, and a systematic cooperation between French and German Governments and Public Agencies on Research, succeeded to prove that the new method works.
Already able to serve Electricity to a village with 1.500 inhabitants, the pioneer project intends to reach a capacity to serve 20.000 inhabitants before 2015, as part of a larger Plan to make all Renewable Energy Resources (together with Wind, Solar, etc) able to cover more than 23% of all Electricity needs before 2020.

- In fact, "behind the challenge" faced with the current Oil crisis, there "is a New Horizon that we can shape all together", by "creating New Tools for the Future", Fillon launched towards EU Member States.

Meanwhile, we should intensify Energy Savings, simplify Transports, and help the Poorest cope with growing Oil prices, until EU joins a World-wide lead into inventing reliable and sufficient Renewable Energy Sources, he added.

Many, technologic and other Challenges exist, but they can be overcome : F. ex. the new GeoThermic method tested at Shoultz since 1987, had provoked an Earthquake at a nearby site, close to Bale, by injecting big volumes of pressurized Water in underground broken Rocks near a Seismic Faultline in 2003. But the move was rectified later-on, by diminishing the amount and pressure of the water injected in underground rocks, so that no Earthquake is provoked.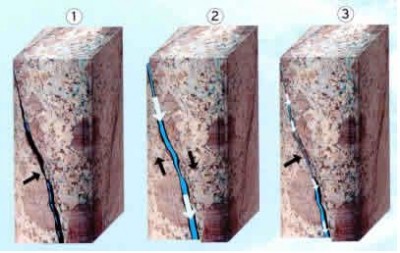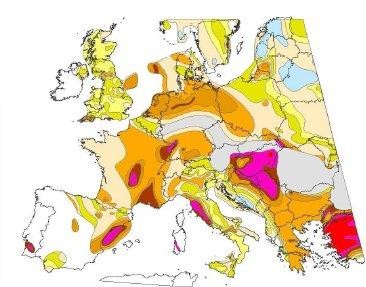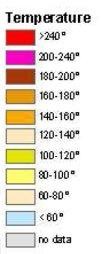 More than 1 Billion Euros are invested by France on Scientific and Technologic Research about Sustainable Development until 2012, aiming to take a 10 years advance, there where innovation can become source of Growth, Competitivity and Jobs, which, according to some evaluations could reach more than 220.000 before 2020, Fillon observed.

During the forthcoming French EU Presidency, together with our German friends, we shall do all necessary efforts for Europe's World-wide lead against Global Warming, thanks to Energy tools able to ensure its Independence, Growth, and Citizens' well-being, he concluded.

-------------


The "Enhanced Geothermal System" (EGS) stems from pioneer research initiated by teams from France, Germany and Italy, joined also by Swiss, the U.K., and Sweden, even U.S. and Japan, since the 90ies.

In 1996, a European Economic Interest Group (GEIE) was founded, in order to exploit Electricity-produsing Heat from deep underground Rocks, including France's EDF and Germany's PfalzWerke.

In 2002, a Pilot scientific project started to be tested in Soultz-under-Forests, 50 kms north of Strasbourg.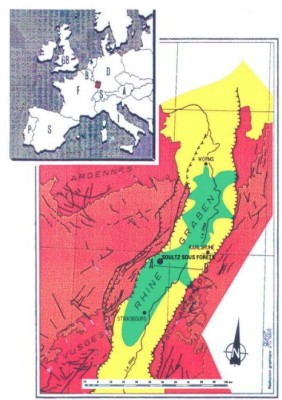 Polls