Home

In Brief

Dégradation de la Turquie par S&P: la bulle financière de croissance artificielle risque à crever ?!
Dégradation de la Turquie par S&P: la bulle financière de croissance artificielle risque à crever ?!
Thursday, 03 May 2012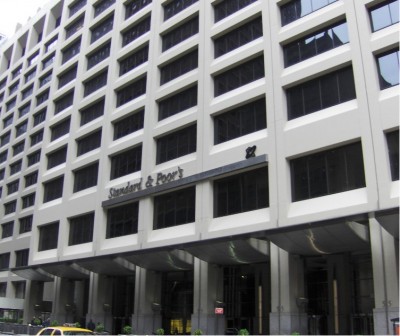 Ceux qui prêtent ou cherchent à exporter en Turquie risquent d'avoir des problèmes, car la prétendue "croisssance" Turque était, en réalité, une simple stimulation de la démande interne par des crédits obtenus d' emprunts à court-terme à l'exterieur du pays, exposé au risque d'une soudaine diminution de son re-financement externe, qui ferait ecrouler l'ensemble, revèle la récente décision de l' Agence Internationale de Notation "S&P" à dégrader le crédit d' Ankara, le descendant de "positif" à "stable" (comme actuellement en Grèce), et maintenant la note "BB" en devices, tandis que son PIB, qui, après avoir chuté environ -5% en 2009, devrait arriver, selon le Gouvernement Turc à + 4% en 2012, en réalité, sera seulement à +2% selon S&P, au même moment qu' une Inflation montante arriva à plus de +11% en avril...

    La Turquie dépend des financement extérieurs pour alimenter sa croissance, selon S&P, qui dénonce le fait que "la forte croissance des dernières années, ..."a été ......financé principalement par des Emprunts Extérieurs à Court-terme auprès des Banques".

    Ces crédits ont gonflé la demande intérieure, "contribuant à la croissance rapide du PIB", notamment par l'importation massive de biens de consommation. revèle un communiqué.

    Mais, maintenant, "des conditions commerciales qui se Dégradent (le prix des exportations comparé à celui des importations) ont, ....rendu plus délicat le rééquilibrage économique" de l' Economie Turque, qui affronte aussi une  Chute des Exportations avec "une demande extérieure moins ferme ".

     Vu aussi la "Dette Extérieure élevée" de la Turquie, "et la dépendance du budget de l'Etat aux impôts indirects", cela peut peser, selon S&P qui réaffirme la note de "BB" en devises, qui ne devrait pas évoluer avant douze mois. Cette note signifie que la Turquie fait "face à des Incertitudes Majeures actuellement, et est exposée à des conditions financières ou economiques adverses, qui pourraient provoquer une incapacité de faire face à ses obligations financières").

    La Turquie est, en effet, dévenue particulièrement vulnerable à un risque soudain qui pourrait affecter son réfinancement externe, et/ou à une sortie soudaine de flux financiers, avertit Standard & Poor.

    Une grave crise de l' Economie Turque en 1999 avait vu le Ministre des Finances sauter par la fenêtre, et la monnaie du pays plonger ensuite en bas, dans un "Krach" Monétaire en 2000-2001, d'où Ankara n'est pas sortie que seulement grâce à la réconnaissance, notoirement controversée et impopulaire, d'un statut de "Candidat à l' Adhésion" dans l'UE, qui lui assura un révenu régulier d'environ 850 Millions € chaque année, ainsi que des facilités d'emprunts, par l'UE, qui est, pourtant, de plus en plus contesté et ménacé, sinon de coupure ou suspension, au moins de réduction, pendant la présente période d' Economies Budgétaires dans toute l' Europe..

    En 2009, plongée dans la récession du fait de la crise mondiale, l'économie turque s'était contractée d'environ  - 5% en recession.  Le gouvernement turc prévoit une chute de +7% à seulement +4% en 2012, en nette baisse en raison de la crise, mais S&P table sur une moindre augmentation du PIB réduite à +2%....

    En plus,  le FMI a averti de faire attention à la hausse de l' Inflation, qui a été plus de + 11 % sur les prix de consommation seulement pour les 4 premiers mois de l' année (Janvier - Avril) 2012.

    Réagissant, le Prémier Ministre Turc, Tayip Erdogan, a accusé l' Agence de Notation Internationale d' être "absurde" (sic !), et a menacé de ..."ne plus reconnaître SP comme une institution" crédible d'évaluation financière....

    M. Erdogan réfuse déjà de réconnaître Chypre, pays-membre de l'UE, comme il déclara dépuis le 29 juillet 2005, ce qui provoqua une réponse officielle de l'UE en septembre 2005 et le "gel" de certains chapitres de Négoc iation dépuis décembre 2009, et ajoute le risque supplementaire de tensions accrues vis a vis l'UE, lorsque Nicosie assumera la Présidence tournante du Conseil de l'UE entre juillet et décembre 2012, tandis que les démandes de "suspension" des négociations UE - Turquie se multiplient, récemment, même au sein du Parlement Européen, alimentées par des soucis d' immigration illégale massive et/ou d'aggravation récente des violations des droits de l'homme particulièrement sérieuses, commises par les Autorités Turques.
 ***

BRIEF NEWS
00:00 - 19.06.2020

00:00 - 18.05.2020

00:00 - 20.04.2020

00:00 - 02.02.2020

00:00 - 09.12.2019

00:00 - 27.11.2019

00:00 - 16.11.2019

00:00 - 28.10.2019

00:00 - 08.05.2019
Statistics
Visitors: 38050900
Archive
Login Form
Other Menu

They voted to "freeze" UK Government's draft to put People in jail for 42 Days on "anti-terrorist" suspicion without charge, or they abstained. Don't they look suspect ?
-------------------------
CoE's debate on UK controversy stirs PanEuropean check of anti-terror suspects' imprisonment


Former Leftists of the Sixties would boil in hot water if they heard PACE's debate on the controversial 42 days detention without charge, currently drafted by the British Government :
A "Socialist" Government, a Socialist PACE Rapporteur and a Socialist Chair of PACE's Legal Committee, opposed a .. "Conservative" amendment (supported by .. Liberals, Democrats, etc), to freeze the measure, in order to protect Citizens' Freedom, by "waiting" until CoE's Venice Committee checks its conformity with Human Rights' principles.
"Left"'s support to Conservative-Lib.Dem's criticism, wasn't enough to obtain a majority, nor to make things as they were back in the good old days, when "Left" and "Right" had a clear meaning, as "liberty" and "restrictions"...

Conservatives and most Democrats were joined by the Left in voting for the "freeze", as well as Liberal Paul Rowen, while Socialist MEP Ivan Popescu, an experienced MEP from Ukraine (PACE Member since 1996-2008) abstained. But most Socialists, added to a few Liberals and EPP's Right, voted against.

Fortunately, someone inside PACE had the wise idea to shorten the Debate for less than 1 Hour, and put it on the Agenda only at the end of an exceptionally busy day, towards the end of the Evening, when most MEPs had already gone to taste wins and foods at various Receptions all around Strasbourg's "European" area : As a result, not even 42 MEPs weren't present..

Socialist Lord Tomlinson accused the leaders of the PanEuropean Assembly, in its highest body : the "Bureau", to "lack wisdom" by deciding to hold a Debate on an issue that neither the Socialist Chair of the Legal Committee, nor its Socialist "reluctant Rapporteur", did "not want to do", ...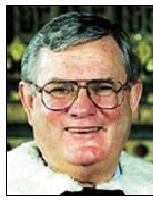 Finally, everybody (critics and supporters alike) was happy to agree, in substance, that the controversial measure "may" gravely violate Human Rights, and therefore, PACE asked Legal Experts of Venice Commission to check UK Government''s plans.

But this might take more than .. 42 Days to do, since PACE's Rapporteur asked the Experts to enlarge their study in a PanEuropean comparison of all that is happening on "anti-terrorism" legislation in 47 CoE Member Countries, including Russia, Turkey and Azerbaidjan..

Bad lack : "The existing 28 days' detention without charge in the UK is, in comparison with other CoE member countries, one of the most extreme : In Turkey, the period is 7,5 days, in France 6 days, in Russia 5 days, and in .. the U.S. and Canada just 2 and 1 days respectively", denounced Democrat MEP Ms WOLDSETH from Norway..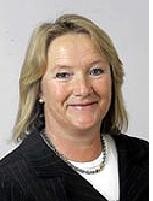 "Numerous respected human rights organisations, including Liberty and Human Rights Watch, have expressed serious concern" "The proposed legislation ...could easily lead to extensive abuses. ...Detention for 42 days means six weeks in which one is taken away from one's family, friends, home and livelihood only to be let off without being charged. That will destroy lives and isolate communities", she added.

- "3 years ago, the UK Government sought to increase the period of pre-charge detention from 14 days to 90 days. Not long before that, it had been only 7 days. There was a vigorous debate ...and a ...compromise was reached of 28 days. We have to ask whether there are proper safeguards in place to extend the period to 42 days. I suggest that there are fatal flaws", reminded British Conservative Clappison.

- "What sort of society holds someone in detention for 42 days and does not have to tell the person who is in prison why they are there, or explain the suspicions that arose and led to their detention? What sort of society believes that that is the way to treat its citizens? That is an appalling injustice, ...A 42-day detention period will not make the UK safer. Instead, it will be the first step to giving in to terrorists; it is saying that we are prepared to sacrifice our democratic rights and the principles for which we have stood for centuries", criticized British Liberal Michael Hanckock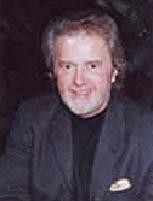 "Comments made ...by Norwegian delegates are unfortunate", replied British Socialist MEP Ms.Curtis-Thomas, accusing them to "besmirch the reputation of our police force, which is one of the Best in the World", as she said, believing that "there are significant safeguards ...to ensure that individuals are not subjected to unlawful detention"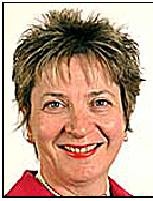 PACE "has serious doubts whether ...the draft legislation are in conformity with the ...case-law of the European Court of Human Rights. A lack of ..safeguards may lead to arbitrariness, resulting in breaches of ... liberty and ...right to a fair trial". PACE "is particularly concerned that: ..the judge ..may not be in a position to examine whether there exist reasonable grounds for suspecting that the arrested person has committed an offence;"; that "... representation by a lawyer may be inappropriately restricted or delayed;" that "information on the grounds for suspicion of a person ...may be unduly withheld.. ;" that this "may give rise to arrests without the intention to charge;", and; in general, that "prolonged detention without proper information on the grounds for arrest may constitute inhuman treatment", says Klaus De Vries' Report, adopted with 29 votes against zero.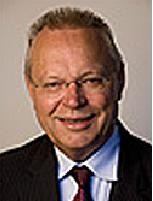 Records don't say if it took him 42 Days to draft his Report, but, at least, he knew why...


Polls