Apple v. Samsung : Bad old Apple v. Good baby Fish ?
Saturday, 01 September 2012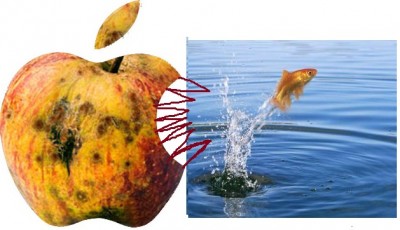 (A European NewsViewpoint)

Our 1st Computer was Apple, both at Home and at the Office, where we had convinced the Boss to "go 100% Apple" in almost all his IT machines.

It was Decades earlier.... and while Steve Jobs' anti-Monopol, anti-Big Corporation, pioneer innovative, iconoclast Spirit was still alive... As well as .. real Jobs for all People were almost everywhere around the marketplace.

But now, People are more and more fed up and find disgusting the Bureaucratic, narrow-minded, selfish and counter-productive Legal Harrassment that "Apple" notoriously abuses, down there at California, US, against Samsung's new products Worldwide, from SmartPhones to Tablets, etc., as recently revealed at Berlin in Europe.

Is it in order to stimulate even more the recently growing "Pirate" parties' grassroots Popular Movement, particularly among Young People, notoriously spreading from Sweden to Germany and many other EU Countries, before the forthcoming EU Parliament Elections of June 2014 ?

The sympahetic and innovating South Korean firm, which reportedly emerged from a Family-owned Small Business initially selling fried Fish, back in the 1930ies, has recently surprized by winning an award for "the Best SmartPhone in Europe", with the World-famous "Galaxy" series, that it is currently developping much further (f.ex., with the brand new "Galaxy Note II", just unveiled in Berlin), now adding also smarter Tablets, new digital TV-screens, etc.

Other Asian, (from Japan, Taiwan or China, etc) brand new products also emerge in the Digital market nowadays, while several European mainly Software, Internet, SmartPhone, Communication, or Network builders' ideas have also appeared in recent years, some being bought (as "Skype", etc), and sometimes curiously "killed" (as f.ex. the "AllTheWeb" search engine, etc) by one or another US buyer, or still developing further (as "Opera"'s browser, etc), in certain cases brokering TransNational co-production deals which might hopefuly help boost a Healthy Competition (f.ex. in SmartPhones), etc.

If "Apple Inc." wants to keep the "faith" of Millions of its former Fans around the World, and not cut the ties with the New Generation, (much more motivated by the "Open Source" World-wide Movement, unless well-deserved, radical Innovation might really justify an initial period of more or less "Exclusivity" for some brand new products), it should NOT abuse of repeated, oppressive Lawsuits against innovative Developers and other competitive Producers,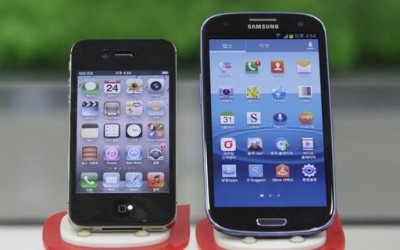 ... particularly if they sell their products generally in much better Prices, affordable to Young Students, Small and Medium Businesses, Poor Old People, Communities and other Non-Profit organizations, etc., contrary to the Scandalously High, often prohibitive Prices, that "Apple Inc." notoriously attempts to impose Worldwide, even during the current Global Financial Crisis, which alreaddy provokes manifold Social sufferings and deprivations to a widening number of People in many Countries, even developed.

+ Considering also that such "Bad old Apple" aggressive harassment by systematic and repeated oppressive persecutions against innovative competitors, even threaten to seriously aggravate the already Dangerous "Digital Divide", recently deepening between Nations, Social Groups, Families and Individuals World-wide, it might be a Good idea to try to save any .. "Good baby Fishes", thanks to a growing Popular Movement, and even from a well-interpreted Legal point of view (f.ex. against "Abuses" of "Dominant Positions", in certain key segments of the Market, f.ex. certain categories of Smartphones, Tablets, etc), as well as .. (why not ?) through the United Nations' politically supported "Millenary", Development, and other legitimate Goals, including, naturally, the necessary Fight against the "Digital Divide" in the contemporary Information Society, etc., which is, by the way, headed by ... South Korean UNO's Secretary General, Ban Ki Moon, (recently re-elected for a brand new term in office until 2016)...

A UNO-led "Peace-keeping" operation, not only in Syria or elsewhere, but even in the "Digital Front", to protect People and Businesses from Brutal Abuses of Legal Oppression, prohibitive "Walls" by Excessive Prices, and other unjustified Monopolistic behaviors, etc., might become soon necessary, even at the SmartPhone/Tablets/Computers' battle-area ..

Particularly when a growing number of sincere People are really fed-up by some counter-productive Abuses of those who might have become unable to discover anymore anything really New, and fell back into selfishly attempting to keep an Unpopular quasi-Monopol based on claims from the Past, and currently do nothing more than merely repeat, again and again, almost the same ... "Apple I-Phone No 4, or 5, or 6, or 7, or 8, or 9, or 10, etc..", apparently aiming to reach ... even "the year 2525", (as the famous Song of the Sixties said, when the Initial, former Pioneer and iconoclast, anti-Big Corporation "Apple" Spirit was emerging and alive, fighting hard struggles vis a vis IBM's former quasi-Monopolistic domination, in the Past), without anything else, but merely reiterating just another, routine "Press Release", among so many similar in the Past, anouncing that ... 
- "Hold on guys : "Old Apple's I-Phone "No ...2525" is, at last, Out !"....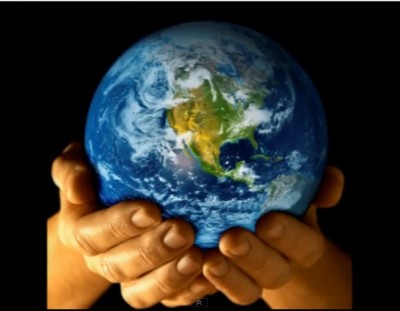 http://youtu.be/0G-XAyBDWdw
-----------------------
Samsung: Apple trying to limit consumer choice

By YOUKYUNG LEE | Associated Press – 5 hrs ago

SEOUL, South Korea (AP) — Samsung on Saturday accused Apple of resorting to litigation in an effort to limit consumer choice after the iPhone maker said it was seeking to stop the sale of Galaxy S III smartphones in the United States.

Fresh from its $1 billion court victory over Samsung Electronics Co, Apple Inc., in a separate case, asked a federal district court in San Jose, California, on Friday to add four more products to a list of Samsung goods that Apple says infringe its patents.

The new list of 21 products includes Samsung's flagship smartphone Galaxy S III as well as the Galaxy Note, another popular Android phone. If the court finds those devices are infringing Apple's patents and irreparably harming the U.S. company, it could temporarily halt sales in the U.S. market even before the trial begins.

The latest accusation is part of a larger, epic struggle over patents and innovation in one of the most lucrative consumer electronics sectors that is unfolding in 10 countries.

The biggest stakes are in the U.S., the world's largest smartphone market in 2011. Last month, a jury in the San Jose court found that Samsung had copied Apple's design innovations and Samsung was ordered to pay Apple $1.05 billion. Samsung has vowed to appeal the verdict, all the way to the U.S. Supreme Court if necessary.

On Saturday, Samsung denounced Apple's attempt to halt sales of the S III, which hit the 10 million global sales mark in July, less than three months after its release.

"Apple continues to resort to litigation over market competition in an effort to limit consumer choice," Samsung said in a statement. "We will continue to take the necessary legal measures to ensure the availability of our innovative products in the United States."

The strong sales of the S III were crucial in driving Samsung's quarterly profit to a record high in the last quarter and helped it stay ahead in the worldwide smartphone market.

In documents filed with San Jose federal district court on Friday, Apple said 21 Samsung smartphones, media players and tablets released after August 2011 were "copycat products."

"Rather than innovate and develop its own technology and a unique Samsung style for its smartphone and tablet computer products, Samsung has chosen to copy Apple's technology, user interface, and innovative style," Apple said in one document.

The Cupertino, California-based company claimed that Samsung is illegally using its eight patents. One patent is related to the way the device retrieves information in a computer system and another is about gestures on a touchscreen display to unlock a device.

Apple and Samsung are the world's two largest smartphone makers and together they control over half of the global market. They are embroiled in similar legal tussles in Asia, Europe and the United States.

In April 2011, Apple first accused Samsung of illegally copying Apple's design and technology in the smartphones powered by Google Inc.'s Android technology. Samsung countersued, arguing Apple's iPhone and iPad used its wireless technology without permission. 

http://news.yahoo.com/samsung-apple-trying-limit-consumer-choice-084739297--finance.html?_esi=1  

BRIEF NEWS
00:00 - 18.05.2020

00:00 - 20.04.2020

00:00 - 02.02.2020

00:00 - 09.12.2019

00:00 - 27.11.2019

00:00 - 16.11.2019

00:00 - 28.10.2019

00:00 - 08.05.2019

00:00 - 23.04.2019
Statistics
Visitors: 37734944
Archive
Login Form
Other Menu
Brixen-Bressnone/ACM/10 August 2008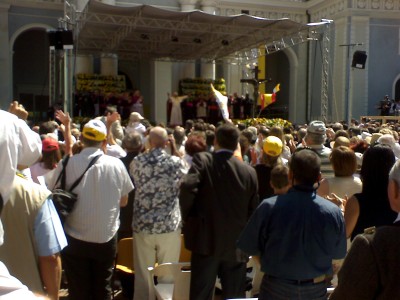 Pope Benedict XVI launched a call "in the name of the common Christian heritage" of "all Christians", to "immediately stop military actions", and "resolutely take, the road of negotiation and dialogue", with "Initiatives" for a "peaceful and sustainable solution" in South Ossetia.

It's with "profound anxiety" that we read "the news, more and more dramatic", on "these tragic events ..which have caused many innocent victims and obliged a great number of civilians to leave their homes". All involved must "avoid to cause more, and worse sufferings to the population", he said.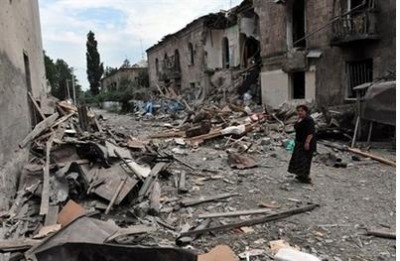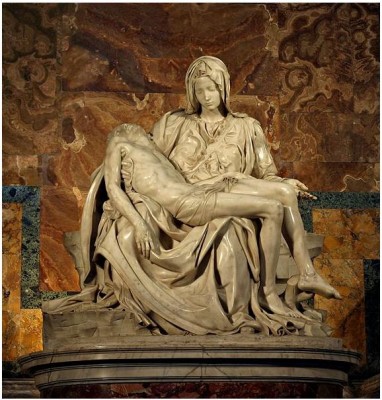 He warned against "more violent confrontations and retaliations, which may degenerate in a conflict of even larger scope".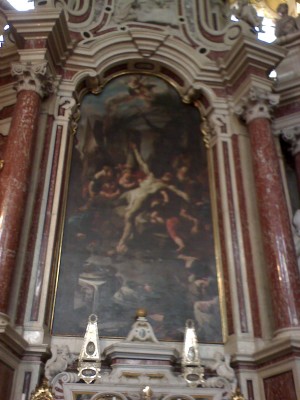 To avoid this risk, "the International Community and the most inffuent countries" should "make every effort to support and promote .. initiatives" for a stable Peace, he stressed, shortly before his visit to France, where President Nicolas Sarkozy is the current EU chair.

"Together with our Orthodox brothers, we pray for these aims, and we entrust them to the intercession of her sanctity, virgin Mary, Mother of Jesus and of all Christians", he concluded.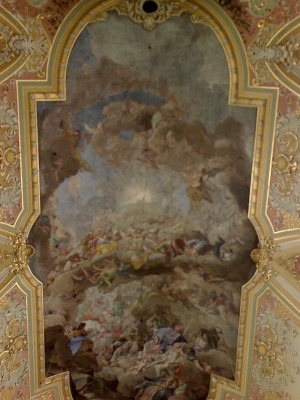 Pope Benedict XVI spoke in front of more than 12.000 People during the Angelus of an Open-air Mass at Brixen-Bressalone (north of Italy), at the end of his short stay at the Alpes, close to German chancelor Angie Merkel's restplace, where he received the visits of two f.Italian Presidents, Ciampi and Cossiga, together with Minister Tremonti.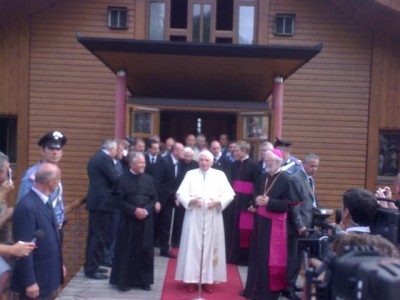 Pope's spokesman, Federico Lombardi, said ttesterday that he highlighted Brixen-Bressanone's synthesis, a peaceful and mutually enriching meeting point of many cultures, as "a model for Europe".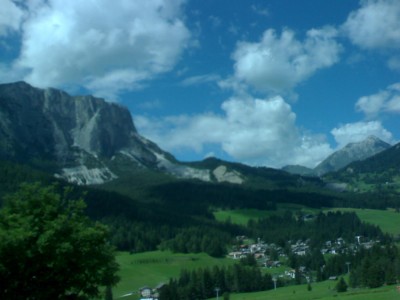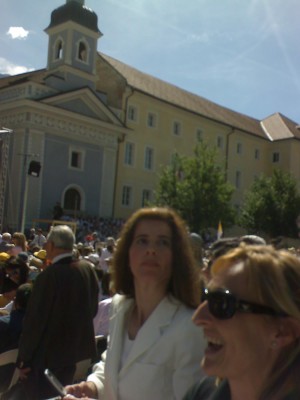 Polls