Home

In Brief

950 ans aprés: nouveau Guillaume le Conquerant apte à gagner l'Esprit du Peuple Anglais Post-BREXIT?
950 ans aprés: nouveau Guillaume le Conquerant apte à gagner l'Esprit du Peuple Anglais Post-BREXIT?
Friday, 14 October 2016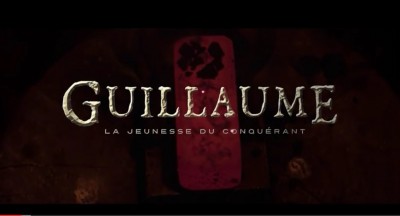 *Strasbourg/News-Viewpoint/Angelo Marcopolo/- Par une rare, mais bien Symbolique Coincidence Historique, c'est juste après le BREXIT de juin 2016, qu'on commemore, ce jour, le 950ème Anniversaire de la Victoire par "Guillaume le Conquérant"  à la Bataille de Hastings (1066), qui a inauguré une épopée des Normands en Angleterre entre 1066-1204, laissant multiples Monuments, (Chateaux, etc), ainsi qu'une grande partie de Vocabulaire d'origine Française (y compris le fameux dicton Royal : "Honni soit qui mal y pense", etc), dans ce qui a évolué, (sur une couche préalable de Vocabulaire d'origine initialement Allemand, plus une Grammaire specifique, avec une touche Celte locale et/ou Scandinave) a su faire emerger, quelques Siecles plus tard, la Langue Anglaise de Shakespeare.
Bref, cette Langue vraiment Européenne, puisque c'est, au fond, pas un vrai Concurrent, mais, en réalité, une création Franco-Allémande, (que Linguistes et même Praticiens seraient bien inspirés à Inventer des Methodes facilitant leur apprentissage "en Triade" : F-A-A), avec une "machine" Celte et/ou Scandinave, et aussi, (en sus des plusieurs racines Latines, via les mots d'origine francaise), quelques mots venant du Grec ancien, (p.ex. en Philosophie, Methodologie, Sciences, Politique, Theatre, Musique, etc), comme dans bien d'autres pays à travers l' Europe (p.ex. aussi la Russie, etc), et le Monde. 

Le Fondateur d' "Eurofora" a pu constater, (au début de la Présidence Britannique de l' UE en 2005, juste après 2 Bombes meurtrieures, attribuées à un groupe de Terroristes morts à Londres), pendant la Nuit, lors d'une traversée exceptionelle entre Londres et Dover, avec 3 amies, dont une brave Australienne, fille d' Irlandais de Diaspora Mondiale, qui revenaient à retrouver l' Angleterre, la France, et autres pays Européens, après plusieurs Decenies d'absence, (Comp., p.ex.: ...), que, jusqu'à maintenant, il restent encore, au moins dans quelques Ruelles vers les Hauteurs, loin des chemins battus touristiques de Dovers, plusieurs Noms d' origine clairement française.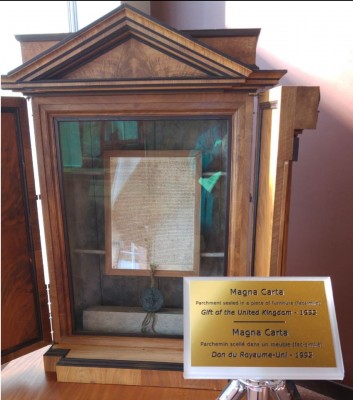 (1025 text of "Magna Carta" at the CoE)

Peu après cette "épopée Normande" en Angleterre, naissait la Mondialement celebre "Magna Carta" de 1025, (dont Theresa May venait de celebrer le 900ième Anniversaire l' année dernière, en 2015, comme Ministre de JHA alors), precurseur des "Bills of Rights" et de la "Declaration des Droits de l'Homme et du Citoyen" en Amérique et en France révolutionaire du "Siècle des Lumières", ainsi que de nôtre PanEuropéenne "Convention des Droits de l'Homme" mise en oeuvre par la CEDH (et executée, de manière souvent controversée, sous les auspices du Commité des Ministers du Conseil de l'Europe), à l'époque contemporaine, à Strasbourg.
=> Aujourd'hui, d'évidence, ce que nous avons bésoin en Europe c'est un Nouveau "Guillaume le Conquérant", capable, cette fois, à Gagner l' Esprit (Geist) du Peuple Britanique, par une Europe Nouvelle !
 Certains (y compris parmi les meilleurs et assez experimentés Leaders Politiques en Europe continentale, comme, p.ex., Nicolas Sarkozy recemment, etc.) y rèvent déjà, (surtout à cette période d' importance politique notoirement cruciale pour le présent et l' Avenir prévisible de l'Europe, et, bien au-délà, de presque tout le Monde, engagée dans un chemin d' Elections decisives aux USA, en France, en Allemagne, et peut-être aussi à certains autres pays stratégiques, bientôt... 
Ci-joint, un Film produit par des Descendants de Guillaume le Conquérant, en Normandie (France), et qui vient d'être publié à cette occasion :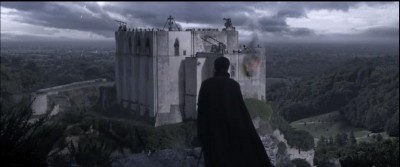 https://www.youtube.com/watch?v=LxNwxzGx1Gc

Fillon invites EU to invent "New Horizons" behind Oil crisis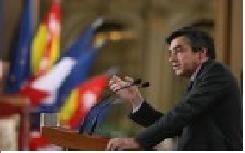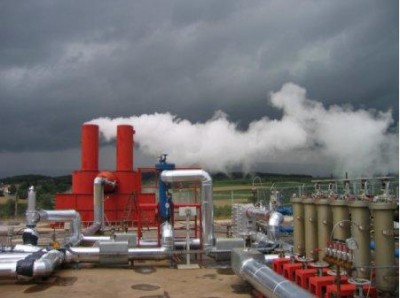 Soultz-under-Forests, June 13, 2008

A pioneer Franco-German research project on GeoThermy, near Strasbourg, served as "Symbol" of EU's will to become Independent on Energy by developing innovative Technologies, while imported Oil prices threaten to provoke a World-wide crisis.

It's essential to demonstrate Europe's will to "invent New Horizons", by creating Environment-friendly, Independent and Renewable Energy sources, while price rises continue for Oil, a polluting old ressource with insufficient stocks, stressed French Prime Minister Francois Fillon, anouncing that this will be a focus during the forthcoming French EU Presidency (July - December 2008).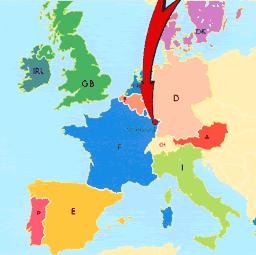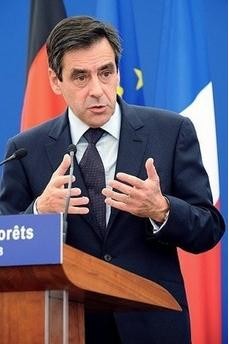 Fillon symbolically injected a 1st KWh produced by GeoThermy into Strasbourg's Electricity grid, during a special gathering of German and French officials at Soultz-under-Forests ("Soultz-sous-Forêts"), using a geothermal innovation which is "the most advanced in the World" :

The innovation uses Strasbourg's underground water richness to capture Heat, by injecting liquid among Rocks 5 km deep, where temperature is 200 c. Thus, it can be activated at any moment and location, even without natural warm water springs : A big advantage compared to old biothermal tools.
Engineers, Scientists and the Industry will have 2 Years to invent practical ways for this innovation to become productive and cost-efficient in real Economy, said Fillon.
115 Millions of Euros invested, 15 Research Labos, 430 Scientific Publications including 34 Doctoral PhD, and a systematic cooperation between French and German Governments and Public Agencies on Research, succeeded to prove that the new method works.
Already able to serve Electricity to a village with 1.500 inhabitants, the pioneer project intends to reach a capacity to serve 20.000 inhabitants before 2015, as part of a larger Plan to make all Renewable Energy Resources (together with Wind, Solar, etc) able to cover more than 23% of all Electricity needs before 2020.

- In fact, "behind the challenge" faced with the current Oil crisis, there "is a New Horizon that we can shape all together", by "creating New Tools for the Future", Fillon launched towards EU Member States.

Meanwhile, we should intensify Energy Savings, simplify Transports, and help the Poorest cope with growing Oil prices, until EU joins a World-wide lead into inventing reliable and sufficient Renewable Energy Sources, he added.

Many, technologic and other Challenges exist, but they can be overcome : F. ex. the new GeoThermic method tested at Shoultz since 1987, had provoked an Earthquake at a nearby site, close to Bale, by injecting big volumes of pressurized Water in underground broken Rocks near a Seismic Faultline in 2003. But the move was rectified later-on, by diminishing the amount and pressure of the water injected in underground rocks, so that no Earthquake is provoked.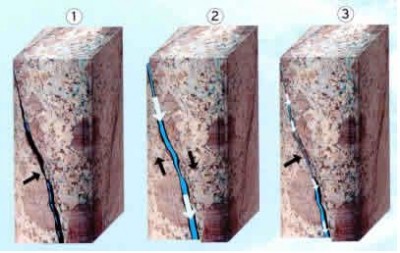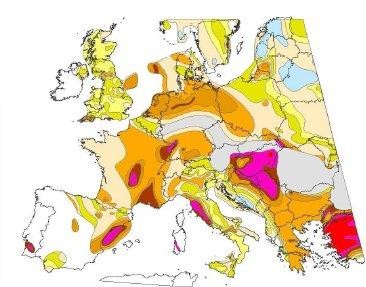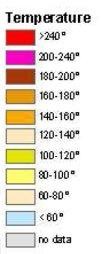 More than 1 Billion Euros are invested by France on Scientific and Technologic Research about Sustainable Development until 2012, aiming to take a 10 years advance, there where innovation can become source of Growth, Competitivity and Jobs, which, according to some evaluations could reach more than 220.000 before 2020, Fillon observed.

During the forthcoming French EU Presidency, together with our German friends, we shall do all necessary efforts for Europe's World-wide lead against Global Warming, thanks to Energy tools able to ensure its Independence, Growth, and Citizens' well-being, he concluded.

-------------


The "Enhanced Geothermal System" (EGS) stems from pioneer research initiated by teams from France, Germany and Italy, joined also by Swiss, the U.K., and Sweden, even U.S. and Japan, since the 90ies.

In 1996, a European Economic Interest Group (GEIE) was founded, in order to exploit Electricity-produsing Heat from deep underground Rocks, including France's EDF and Germany's PfalzWerke.

In 2002, a Pilot scientific project started to be tested in Soultz-under-Forests, 50 kms north of Strasbourg.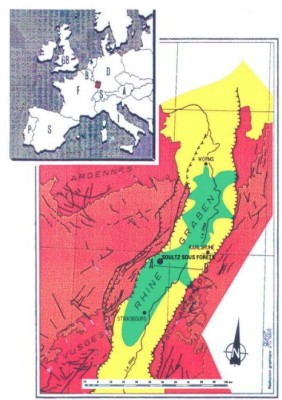 Polls